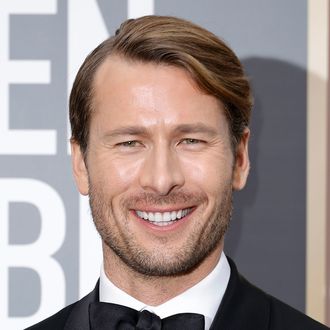 Capybaras are … cute.
Photo: Frazer Harrison/WireImage
We all witnessed Glen Powell naked when his Men's Health photo shoot dropped on November 14. Throughout the spread, a pair of gray sweatpants or a bath towel tucked at his hips provide the most coverage. Otherwise, Powell stands with his bare ass facing the camera. (The magazine keeps it classy with no frontal shots.) On the surface, it looks like the actor is capitalizing on his beefy bod to promote his new movies, the rom-com Anyone But You and the action-comedy Hit Man. Or maybe the newly single star was trying to make the spread a dating profile of sorts … he did spend some time in the cover story saying a romantic partner is "the thing that has been on my mind the most recently." Who knows, perhaps Men's Health was trying to get some much-deserved clicks.
Luckily for us, we no longer have to look for answers. Powell told us the real reason for all the nudity. "I only took off my pants to try and bury this photo," he tweeted on November 15, attaching a screenshot of a post where someone described him as "a capybara who made a wish to become human." Defending yourself against an online troll who said you have the face of a giant rodent? Ethical thirst traps do exist.