Welcome to the world of men's fashion. As the temperatures rise and summer approaches, it's time to update your wardrobe with stylish accessories that will elevate your outfits to the next level. Whether dressing up for a special occasion or putting together a casual yet sophisticated look for a day out, the right accessories can make all the difference.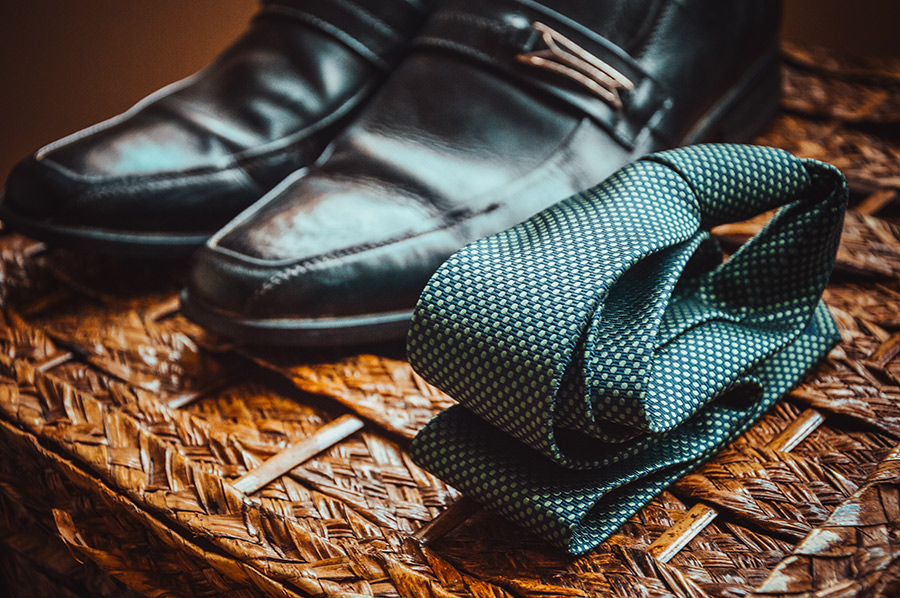 Here are six essential options to help you achieve a polished and pro look this summer.
1. Sunglasses
Sunglasses are not just a functional accessory to protect your eyes from the sun but can also add a touch of style and sophistication to your summer outfits. These are among the oldest and the most popular accessories one can own. For the same reason, according to Statista, in 2023, the sunglasses market will generate USD 8.16 billion in revenue. The market is anticipated to expand by 3.99% yearly up till 2027.

When choosing the perfect pair of sunglasses, it's important to consider aesthetics and functionality. Opt for classic, timeless designs that will never go out of style, such as aviators or wayfarers.
These iconic styles are versatile and can complement various face shapes and outfit choices. Look for sunglasses with high-quality frames in materials like acetate or metal, which provide durability and exude a sense of luxury and refinement.
2. Loafers
For every fashionable man, loafers are a must-have item for summer footwear. Loafers are versatile slip-on shoes that can effortlessly elevate your summer outfits with a sophisticated and refined appeal.
Opt for loafers in classic materials like leather or suede for a timeless and polished look. Brown or black loafers are versatile options that can easily pair with various outfits, from tailored trousers to chinos or even shorts, for a more casual yet sophisticated look. Look for loafers with minimalistic designs, clean lines, and subtle detailing for a sleek and sophisticated aesthetic.
One of the key features of loafers is their comfort. With no laces or buckles, loafers provide easy wear and allow your feet to breathe in the warm summer months.
3. Neckties or Scarves
When adding a touch of elegance and sophistication to your summer outfits, neckties or scarves are accessories that should not be overlooked. Whether you're dressing up for a formal event or want to elevate your office attire, the right necktie or scarf can instantly elevate your look. You don't have to break the bank to find stylish options. According to Prime Neckwear, there are plenty of options for cheap men's ties to help you achieve a polished and professional look without compromising quality. When choosing a necktie or scarf, consider the material and design. For summer, plenty of lightweight fabrics, like silk or linen, are ideal as they provide a refined and breathable feel.
Prime Neckwear has suggested options for neckties or scarves in classic colors or patterns that can easily complement your summer wardrobe. Solid colors or subtle patterns like stripes or polka dots are timeless choices that can add a touch of sophistication to any outfit. Consider a simple and classic knot like the four-in-hand or the half-Windsor for a modern and stylish look when tying your necktie. Experiment with styles like the classic drape or the Parisian knot for scarves to add flair to your outfit.
4. Bracelets
From leather to metal, beaded to woven, a wide variety of bracelet styles allow you to express your style and elevate your overall look. Choose bracelets made from high-quality materials like sterling silver, stainless steel, or genuine leather for a stylish summer outfit. These materials not only exude a sense of durability and sophistication, but they can also withstand the rigors of summer activities and the elements.
When it comes to styling, less is often more. Opt for minimalistic designs with clean lines and subtle details to keep your look sleek and refined. For example, a simple metal cuff or a single leather wrap bracelet can effortlessly enhance your wrist without overpowering your outfit.
5. Hats
Whether lounging at the beach, strolling through the city, or attending a summer event, a well-chosen hat can elevate your look and make a fashion statement. It is widely popular. When it comes to hats for the summer, straw hats are a classic and preferred option. Panama hats, fedoras, and trilbies made from natural straw materials exude a timeless and sophisticated vibe that can complement both casual and dressy summer outfits.
One important data that caught the eye of many was related to the buyers' age, allowing further driving its growth. According to IBISWorld, most people who buy hats and caps are adults. Therefore, the demand for hats and caps rises as the population of adults, particularly young people between the ages of 20 and 29, grows.
Young adults joining the workforce have more purchasing power, which is good news for this sector. In addition, the number of individuals between the ages of 20 and 64 was anticipated to rise gradually in 2021, which offered opportunities for business owners in the sector.
In conclusion, hats are versatile that can perfect your summer outfits while providing sun protection. From classic straw hats to trendy Panama hats, there are endless options to match your style and elevate your overall look.
6. Watches
According to the Imarc Group report, by 2028, the global watch market is expected to have grown by 5% annually, reaching USD 98.6 billion. The watch is one accessory that every other man has in his collection as it is a part of daily wear. Therefore, its market growth is inevitably huge. They are not just timekeeping devices but also timeless that can add a touch of elegance and sophistication to your summer outfits.

Whether you're dressing up for a business meeting, casual brunch, or a summer soirée, a well-chosen watch can be the perfect finishing touch to complete your look.
When selecting a watch for summer, consider a timepiece with a light-colored dial and a strap made from materials such as stainless steel, nylon, or rubber that are durable and resistant to sweat and water. Also have in mind to select a sustainable watch.
The Appropriate Accessories May Help You Express Your Style
Adding the right accessories to your wardrobe as the summer season approaches can elevate your style and complete your summer outfits. From sunglasses to loafers, neckties or scarfs to bracelets, hats to watches, these six men's accessories offer functionality and fashion to perfect your summer looks.
Whether you're dressing up for a formal event or going for a casual outing, these can add a touch of style, sophistication, and professionalism to your overall appearance. So, step up your summer fashion game with these essentials and make a statement wherever you go.


Hits: 170 | Leave a comment