This summer, the most fashionable summerwear item seen out on the high street would usually remain hidden away. Boxer shorts, more often found in men's underwear drawers, have been adopted by women as outerwear.
The trend has been boosted by the recent heatwave – the light and airy styles are more comfortable in hot weather than other short staples, like denim cut-offs or cycling shorts.
It also comes with low prices. Uniqlo's woven London-striped boxer shorts, £7.90, are a popular choice, as are the pack of three organic cotton stripe boxers available at John Lewis for £26.
Celebrities including Kendall Jenner and Bella Hadid have been wearing them and on TikTok, styling videos around boxer shorts have gained almost 45m views.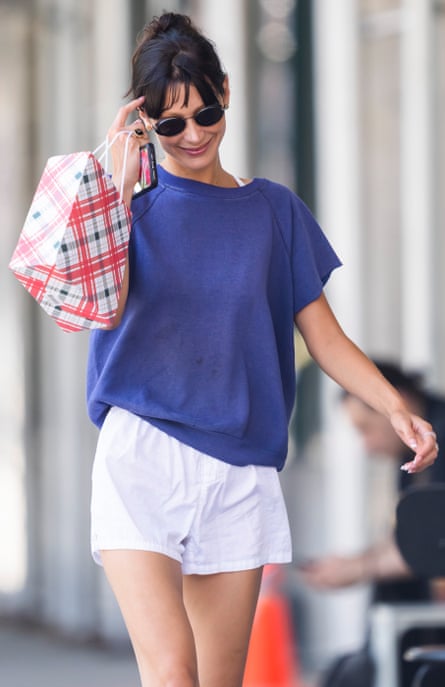 The trend can be traced back to the catwalk, with boxer shorts at the Miu Miu show worn poking out of the waistbands of skirts, for spring/summer 2022. While these designs cost £790, shopping in the menswear department allows consumers to get the look for a fraction of the price.
Lauren Sherman, a fashion writer and stylist, recommends the £22 pure cotton striped woven boxers in a pack of three from Marks & Spencer, because they have a button over the fly, minimising wardrobe malfunctions. "I do wear nude knickers though," she adds, "just to be on the safe side."
Another option is to buy boxer short-style shorts designed specifically for women. Homme Girls boxer shorts, sold in a pack of two for $95 (£75), have quickly become a cult favourite, while brands including Sporty & Rich and With Nothing Underneath sell women's boxers for under £60.
John Lewis reports that sales of boxer-style shorts from womenswear brands have grown 53% since last year.
Former Vogue stylist Pip Durell, who runs the fashion brand With Nothing Underneath, sees women's boxer-style shorts as part of the effortless uniform dressing that is popular at the moment.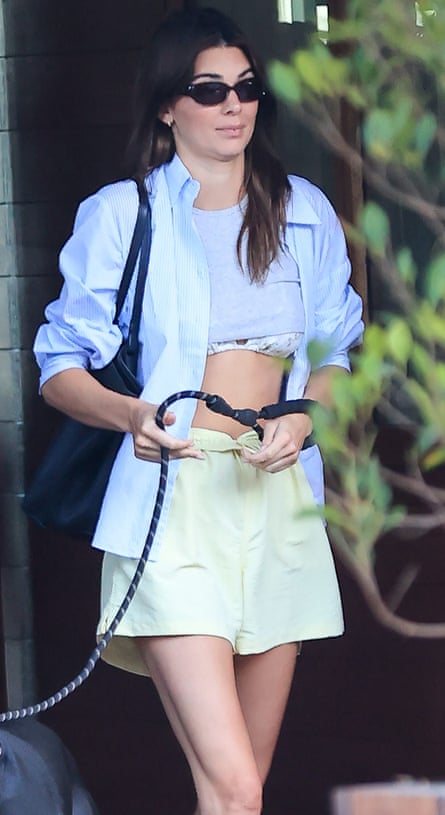 The white shorts are particularly sought after in the summer because "they create the perfect base to an outfit. No matter your style, or where you want to wear them, they will work," she says.
There is also a market across genders. Speltham launched its classic unisex boxers, £28.50, in early 2022. They are so popular that they are sold out in the majority of colours and sizes on the site, with sales last month 10 times the number they were in May last year.
Founder Bart Hill-Reid says he got the idea from personal experience. "Women have probably been stealing them from their partners [since boxer shorts were introduced]," he says. "I've lost a lot of pairs myself and that's actually what gave me the idea to start the business."
The Speltham design tweaked the classic shape, to make it wearable by men as underwear and women as shorts. "We widened the leg and added a side vent to create a looser, comfier fit," says Hill-Reid. "Then we did away with the back panel… making them much more flattering."
The recent shift towards genderless fashion has had a part to play. "I think [it] has boosted the category and given women the confidence to wear [boxers] out and about as well as at home," says Hill-Reid.
Sherman agrees, adding that wearing boxer shorts outside causes little fuss. "They just look like lightweight striped shorts," she says. "I don't think it crosses people's minds that you're wearing underwear."