There's a reason why short haircuts for men are so popular.
Not only are short hairstyles trendy but the majority of men's short haircuts require little to no maintenance at all.
Best of all short hairstyles can be adapted to all types of hair. Got curly hair? How about a fade with a curly fringe? Thick hair? Why not opt for a textured crop?
Whether it's the crew cut, Ivy League, Buzz cut, or French crop, the best short haircuts for men are those that look smart, timeless and don't need much maintenance.
Who wants to spend most of their time at the barber right? All these haircuts require is for you to run your fingers through your hair with some wax, pomade, or gel.
If you don't mind regular trips to the barber, then the pompadour, quiff, and faux hawk with an undercut or low fade are also great on-trend options.
When choosing a short haircut, consider more than just how stylish the hairstyle is. Most importantly, think about your face shape and whether the haircut will suit you and your personal style.
Now, it's natural to think that there aren't many choices when it comes to men's short hairstyles, but you couldn't be more wrong.
There are actually a lot more options to choose from than you'd think, and it can be a bit of a challenge to find the right haircut.
But, worry not! Ahead, we've put together an edit of the best and most popular men's short hairstyles.
We've covered styles that will suit different facial shapes, hair types and hair lengths.
Crew Cut
The crew cut is one of the most popular short hairstyles for men because it's classic, timeless, and works for all ages.
It also suits all face shapes and is a winner whether you've got thick or thin hair, which is why many its a popular choice among male celebrities like David Beckham and Channing Tatum.
This short men's haircut is characterized by its tapered sides and back, with slightly longer hair on the top that is usually styled in a forward direction.
The classic crew cut is a versatile haircut that can be customized to suit your individual preferences.
You can choose to have a longer or shorter crew cut, and you can also experiment with different fades and textures to create a unique look.
One of the benefits of the crew cut is that it offers a lot more ease of styling options than its counterparts.
For everyday styling, use a small amount of hair product to create a neat and polished look, or you can leave it messy and tousled for a more casual vibe.
Buzz Cut
Known for being a military hairstyle, the buzz cut is created using clippers only (no scissors involved) and the length of hair is the same all around.
If you're looking for a low-maintenance and timeless haircut, the buzz cut might be the perfect choice for you.
The military buzz is characterized by short, all-over hair that's typically no more than a quarter of an inch long.
It's a classic style that's been popular for decades, and it's still a great option for men of all ages.
One of the main benefits of the buzz cut is its simplicity. You don't need to spend a lot of time styling your hair, and you can easily maintain the look at home with a pair of clippers.
It's also a great option if you're dealing with thinning hair or hair loss, as the short length can help to disguise any bald spots.
While the basic buzz cut is a simple and straightforward style, there are a few variations that can add some interest and personality to the look.
For example, you can opt for a fade on the sides and back of your head to create a more modern and edgy look.
You can also experiment with different clipper lengths to create a textured or layered effect.
Ivy League
Also known as the Harvard clip or the Princeton, the Ivy League haircut is a version of the crew cut combined with a side part.
With a short back and sides, the front of the hair is long enough to be combed over for a smart and sophisticated look.
The Ivy League is a classic hairstyle that's perfect for men who want a clean and polished look and is also an excellent option of you've got facial hair.
To achieve the Ivy League haircut, the hair on the sides and back of your head should be cut short, while the hair on top should be left longer.
The length of the hair on top can vary depending on your personal preference, but it is typically between 1-3 inches.
One of the great things about the Ivy League haircut is that it is easy to style and maintain.
Simply comb your hair to the side for a classic short look, or you can add some texture and volume for a more modern style.
Caesar Cut
Named after Roman Emperor Julius Caesar, the Caesar haircut features a short fringe brushed forward with a short back and sides.
The Caesar Cut is a stylish and trendy hairstyle that features a sleek and sophisticated look, with short hair on the sides and back, and a touch of extra length on top to add a dash of flair.
The hair is effortlessly swept forward, with a daringly short fringe that elegantly frames the eyebrows. The sides and back are tapered to create a seamless blend between the various lengths.
This haircut works for all face shapes and hair types, and is especially popular with men who have thinning hair.
By playing with the length of the hair on top, you can create the illusion of luxuriously thick locks.
And let's not forget the tapered sides and back, which effortlessly balance out the proportions your face.
To maintain the Caesar Cut, you'll need to visit your barber every 4-6 weeks for a trim.
You can style it in different ways, depending on your preference. For a classic look, you can use a small amount of pomade or wax to create a sleek and polished finish.
Alternatively, you can use a texturizing product to create a messy and textured look.
French Crop
The French Crop is a popular short haircut for men that offers a cool and textured style.
It features a short cut on the sides, back, and top of the head with a cropped fringe for a trendy look.
The French Crop is a minimalistic cut that requires minimal styling, making it perfect for guys who don't want to spend too much time on their hair.
The best thing about the French Crop is its versatility. It can be worn in a variety of ways, from a polished and neat look to a messy, textured style.
The length of the fringe can also be adjusted to suit your personal style.
To get the French Crop, the sides and back of your hair will need to be cut short, while the top will be left longer to create the fringe.
The fringe can be styled in different ways, such as swept to the side or pushed forward for a more textured look.
The French Crop is a great option for guys with round or square faces, as it helps to elongate the face and create a more defined jawline.
It's also another great short hairstyle for guys with thinning hair, as the short sides and back can help to create the illusion of thicker hair.
Pompadour
Named after Madame de Pompadour, the classic pompadour, with its short hair on the sides and back and huge volume of hair in the front, has gone from being a predominantly women's hairstyle to becoming really popular as a male haircut.
This is, in part, thanks to Elvis Presley, who made the hairstyle mainstream.
You'll need to have longer hair on top and shorter hair on the sides and back, to get the look.
And you'll also need to use a hair product like pomade or wax to hold your hair in place.
To style the pompadour, comb your hair back and up, creating a high volume of hair on top of your head.
The pompadour is a great choice for men with oval face shapes or a square face shape. It can help to balance out the proportions of your face and make your features look more symmetrical.
However, if you have a round face, you may want to avoid this style, as it can make your face look even rounder.
Short Spiky Hair
For a cool spiky short haircut, keep your hair short on the sides and back while leaving the top longer to create spikes.
To maintain your look, you'll need a good quality hair gel or wax. Start by applying a small amount of product to your fingertips and work it through your hair, focusing on the top section.
Then, use your fingers to create spikes by pulling the hair upwards and outwards.
Spiky hair works well for men with thick, straight hair, as it can hold the shape of the spikes better.
However, if you have curly or wavy hair, you can still achieve a spiky look by using a stronger product and blow-drying your hair before styling.
To create a messy, textured look, use a matte product and tousle your hair with your fingers.
And for a more polished look, use a shiny product and combine the spikes into a neater shape.
High and Tight
Another military haircut is the High and Tight, which is known for its really short sides and back with a bit more hair on the top, which can be styled in a variety of ways.
With short hair on the sides and back, there is no need for daily styling or product application, which makes the High and Tight perfect if you're always on the go and prefer a low-maintenance hairstyle.
It may not look it, but the High and Tight haircut is actually a versatile style that can be customized to suit your personal preferences.
Whether you prefer a slightly longer top or a more dramatic contrast between the length on top and the buzzed sides, this style can be tailored to suit your individual style.
Quiff
No matter your hair type, face shape, or occasion, the Quiff is always a winner. You do however need hair that's at least 3 inches long on top.
The sides and back should be shorter, with a gradual fade or undercut. You'll also need some styling products, such as pomade or wax, to create the signature volume and texture of the quiff.
To style the quiff, apply a small amount of product to your hair, then blow-dry it upwards for voluminous hair and back using a round brush.
Use your fingers to create the shape and texture you want, then finish with a bit more product to hold the style in place.
The quiff is a great option for both casual and formal occasions. You can keep it sleek and polished for a professional look or add some messy texture for a more relaxed vibe.
It's also a really great choice if you have thicker hair than most, as it allows you to show off your natural texture while still looking polished and put-together.
Disconnected Undercut
The disconnected undercut is a popular haircut that is both stylish and edgy. The hair on the top of your head is kept long, while the sides and back are trimmed short, creating a stark contrast.
The long hair on top can be styled in numerous ways – slicked back, messy, or curly, to name a few.
The length of the top hair can vary depending on your preference, but it's typically around 2-4 inches. The longer hair is usually styled using a pomade or wax to add texture and hold.
One thing to keep in mind is that a disconnected undercut requires some maintenance to keep it looking sharp.
You'll need to visit your stylist regularly for trims and touch-ups to maintain the contrast between the top and sides.
You'll also need to invest in quality hair products to keep your hair looking healthy and styled.
Bowl Cut
Don't disregard the bowl cut just because it was a popular style for kids in the 90s.
Today, the modern bowl cut has a sophisticated edge to it, with the hair trimmed uniformly around the head, and styled with a soft fringe at the front.
It's an effortlessly cool look that requires minimal maintenance.
The bowl cut is easy to style and maintain. It requires minimal styling and can be achieved with just a few simple steps.
Mohawk
The Mohawk is a bold, rebellious cut that's sure to make a statement.
It involves shaving the hair on both sides of your head, leaving a strip of long hair at the center that can be spiked up.
There are many variations of the Mohawk, from the classic punk style with a tall, spiky strip of hair to more subtle and modern versions with a shorter strip and faded sides.
You can also experiment with this edgy hairstyle with different lengths and textures, such as curly or wavy hair and either opt for a high or mid fade.
Faux Hawk
If you love the idea of a Mohawk but don't want to commit to shaving the sides of your head, then the faux hawk is for you.
This style involves cutting the hair shorter on the sides and longer on top, then styling the top hair into a pointed shape, resembling a Mohawk.
Messy Hair
Embrace the bedhead look with the messy hair trend.
This style works best with medium length hair, and involves creating volume and extra texture for a tousled, unfussy appearance. It's carefree, cool, and perfect for any casual occasion.
Classic Combover
The classic combover is a timeless style that epitomizes elegance and sophistication. The hair is parted to one side, with the longer hair swept over the short hair on the other side.
Perfect for formal settings, the combover is a style that speaks to traditional charm.
Fringe
The fringe, or bangs, is a haircut that's always in style.
Whether you prefer your fringe short and blunt, long and textured, or swept to one side, this cut adds interest and frames the face beautifully.
Butch Cut
Often seen in the military, the butch cut is a style characterized by its even length all around the head.
It's extremely low maintenance and gives off a tough, masculine vibe.
Burst Fade
The burst fade is characterized by a circular subtle fade around the ears with a longer length maintained at the top and upper sides.
It's a great haircut for guys because it works with lots of different hair types.
and the unique pattern adds visual interest and brings a modern twist to a classic cut.
Wet Hairstyle
The wetapert hairstyle achieves a sleek, suave appearance by applying pomade or gel to damp hair, giving the illusion of wetness.
This style is great for formal or special occasions.
Slicked Back Hair
Slicked back hair, another timeless classic, involves combing back longer hair to sit flat against the head, often using a pomade or gel to keep it in place.
This stylish, retro-inspired haircut works for any type of hair texture.
Fade
The fade is a type of haircut where the hair is cut progressively shorter towards the bottom, achieving a 'fade' effect.
Depending on your preference, you can choose from a high, mid, or low fade. This cut is modern, fresh, and pairs well with different hair types and lengths.
Curly Fringe
A curly fringe is a great haircut for men with natural curls.
The style involves keeping the top hair longer and curls styled forward, creating a layered fringe effect.
Hard Side Part
The hard side part is simply a more pronounced version of the classic side part.
It involves shaving a straight line into the hair to create a clear, defined parting, then combing the top hair over to one side.
Quiff with Side Part
A hybrid of the quiff and side part hairstyles, this style involves a voluminous quiff at the front with a subtle side part.
It adds height, dimension, and a modern twist to your hairstyle.
Messy French Crop
The messy French crop features shorter sides and back with a long top that is then styled forward and messy.
This is a low maintenance cut that's modern and trendy.
Buzzcut with design
The buzzcut with design takes a basic buzzcut and adds an element of creativity and individuality to it.
The design can be anything from a subtle line to a complex pattern, shaved into the hair using precision tools.
Modern bowl cut
The modern bowl cut is a more refined rendition of the classic version. This style features a soft, textured top and cleanly defined edges.
Outgrown Buzz Cut
The outgrown buzz cut is essentially a longer version of a traditional buzz cut.
This haircut maintains a short and clean look, yet gives you a bit more hair to work with, providing a fresh and casual look.
Taper Fade
The taper fade haircut is often at the center stage, thanks to its modern twist.
You'll appreciate the taper fade for its adaptability. Whether you're sporting a suit or in casual streetwear, this look fits seamlessly.
Although it may require regular trims to keep its precise shape, the overall upkeep is quite minimal. A little dab of pomade for a sleek finish, and you're ready to go.
From low to high fades, and an option for a more skin-exposed 'skin fade,' you get to choose how gradual or drastic your fade will be.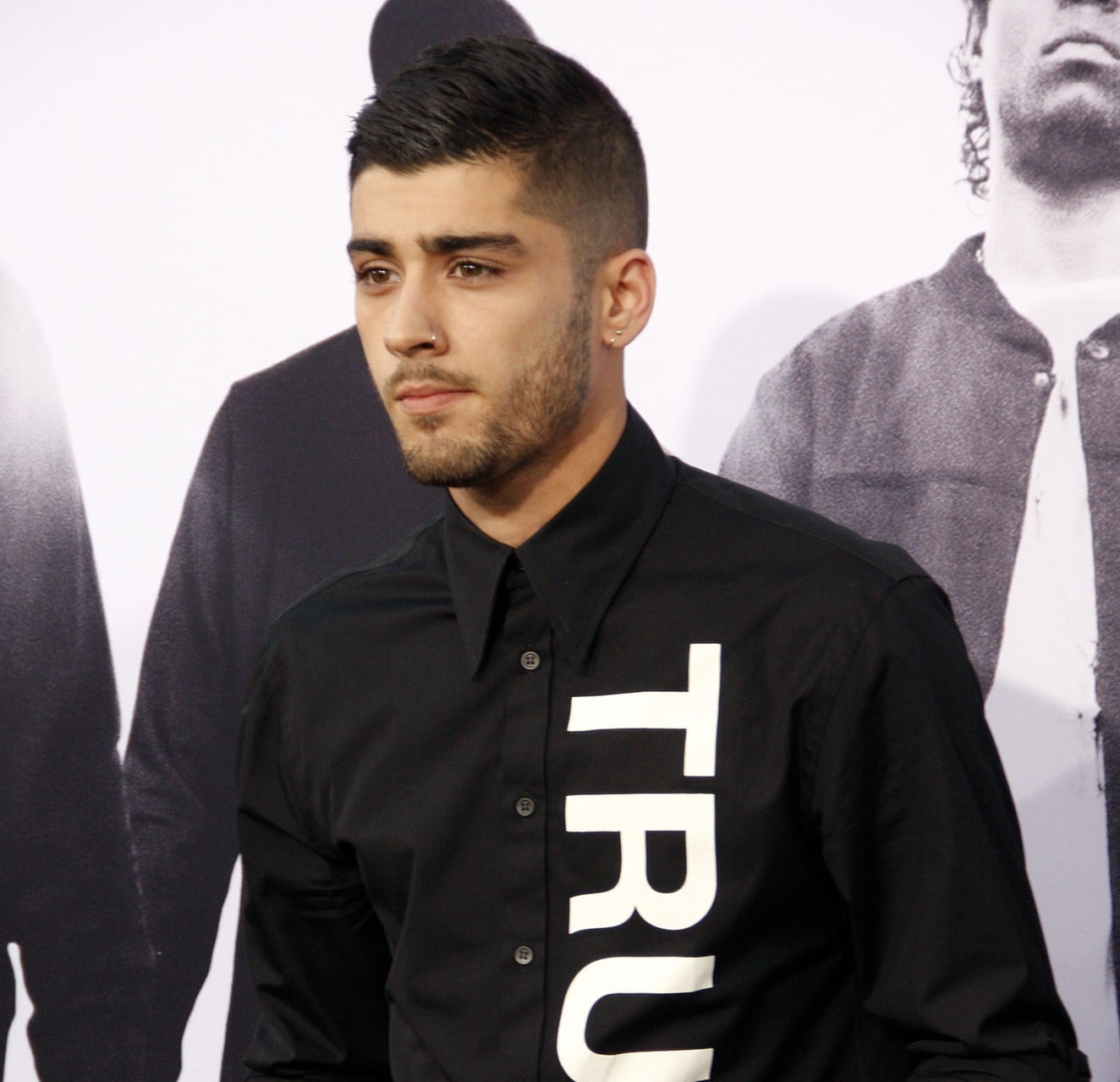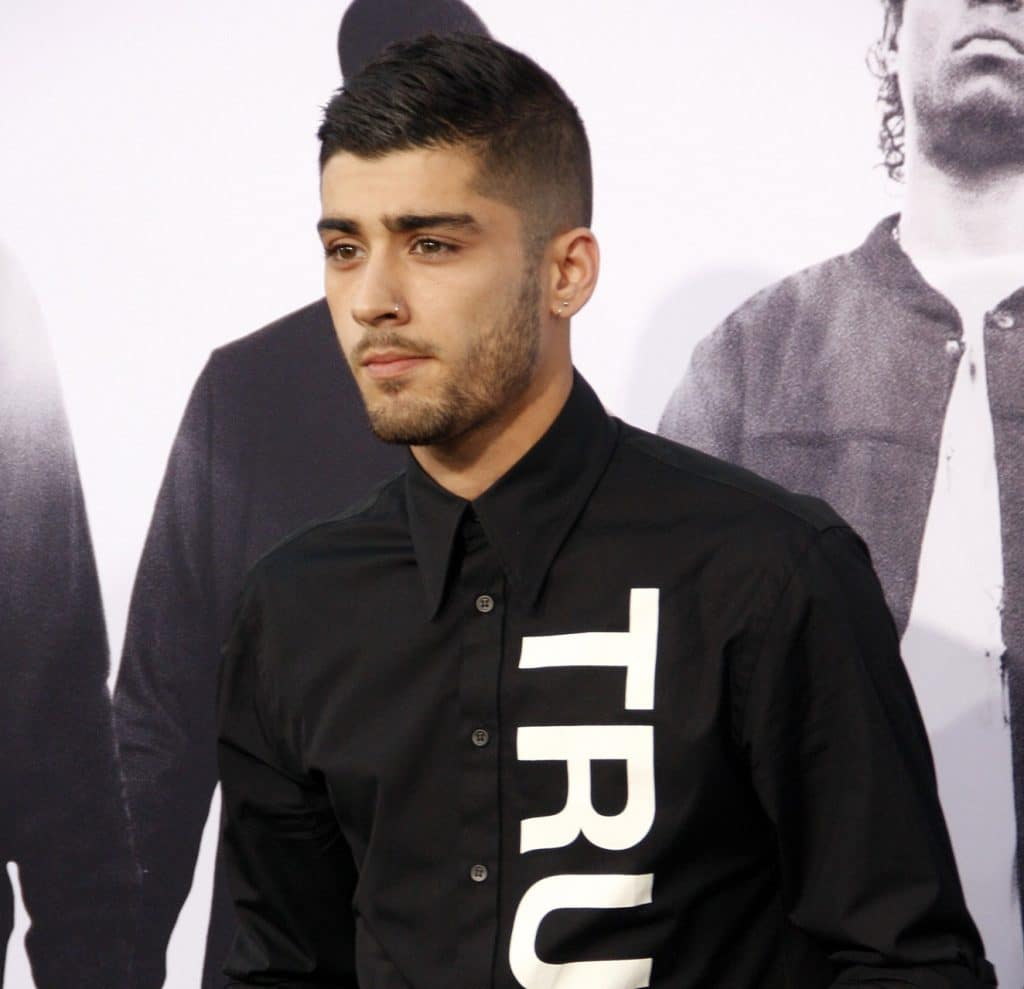 Short Curly Hair
For those blessed with natural curls, short curly hair is a fantastic way to make a statement while keeping everything low maintenance.
Forget about taming those wild curls every morning. With a short curly haircut, a bit of curl cream is all you'll need to keep your curls intact and frizz-free.
From the curly comb over, the curly quiff to the curly fringe, the variety is vast. Each style adds a different level of flair to your look.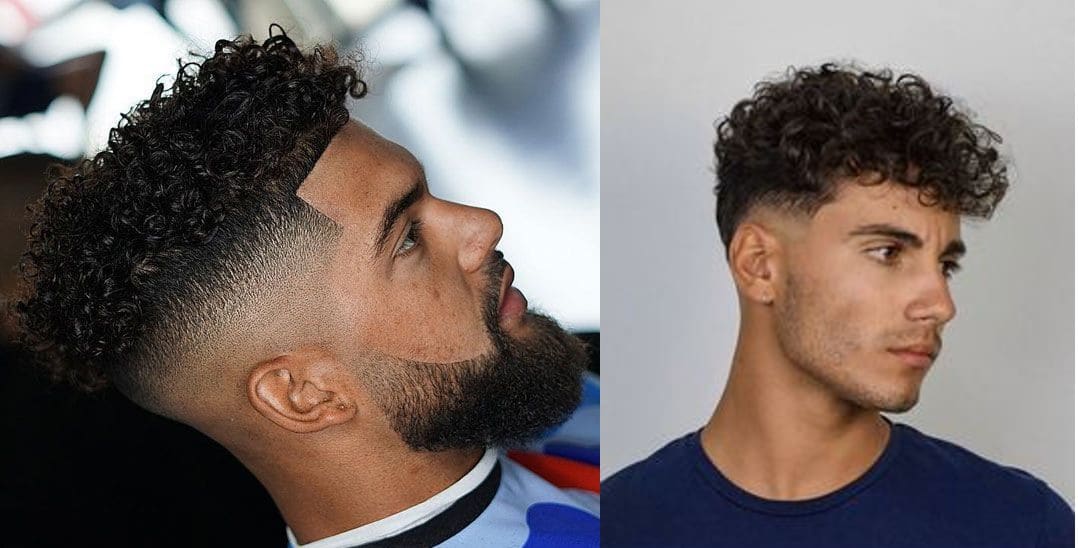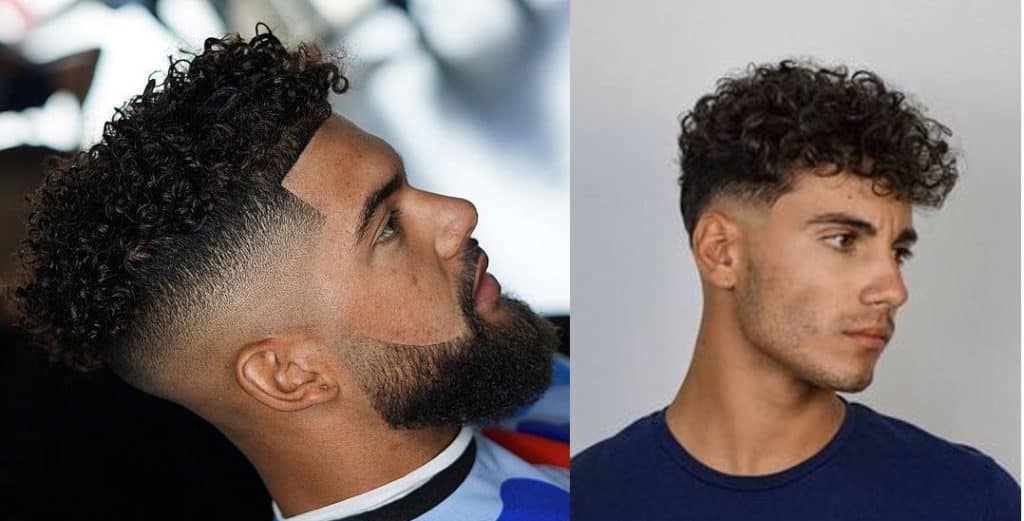 FAQ's
How to style men's short hair?
When it comes to styling a short style for men, there's no one-size-fits-all solution. Everyone has different texture, length and thickness of hair, so your style will depend on what works best for you and your unique look.
However, there are a few basic tips that can help you get started when styling short hair.
First off, it's important to find the right product for your hairstyle. If you have thick or wavy hair, a wax or pomade is a great choice since they give extra hold and structure to the shape of your hair without looking greasy.
For thinner and straighter locks, try using a gel or mousse instead since they provide more definition without weighing down the strands.
After selecting a product that works with your type of hair, start by working some of it through your fingers and into the scalp until it's evenly distributed throughout the entire head of hair – this helps create texture as well as provide hold for whatever style you want to do next.
Then depending on how long/short/messy/neat you want to go with the cut, use either an ordinary comb or brush to help shape up those locks!
How do I ask my barber for a haircut?
Do your research ahead of time so you have some idea of what kind of look you want. That could mean looking at pictures online, browsing through magazines, or even asking friends who have had good cuts for recommendations on styles they like.
Once you narrow down which style would best suit your face shape and lifestyle, print out some images and bring them with you when visiting the barbershop, so there's less confusion when communicating with the barber.
It also helps to understand the terminology: "taper" refers to gradually tapering off hair length starting from longer lengths closer to the top; "fade" is defined as blending downwards into shorter lengths towards the neckline; "undercut" is basically just turning back one side while leaving some length above it.
Knowing these basic terms will ensure communication between yourself and barber runs smoother during the appointment.
Before getting in that chair describe precisely how short/long you want each area of hair cut – sides, back nape area etc – and before starting ask if it's alright with him/her if they take their time rather than rush through the job if their schedule permits (the better quality cuts usually require more skill).
The last thing you want is someone going too fast, resulting in unevenness or adding layers you didn't intend on having.
What is the fastest mens haircut?
The fastest men's haircut is one that is easy to style and maintain. As such, the most popular option for those looking for a fast men's haircut is a buzz cut, which involves cutting all of your hair to a short length (usually less than 1/2 inch) using electric clippers. Not only does this style take far less time in terms of styling and maintenance compared to other men's haircuts, it also has the added benefit of being timeless; you can always choose to let it grow out should you wish at any point!