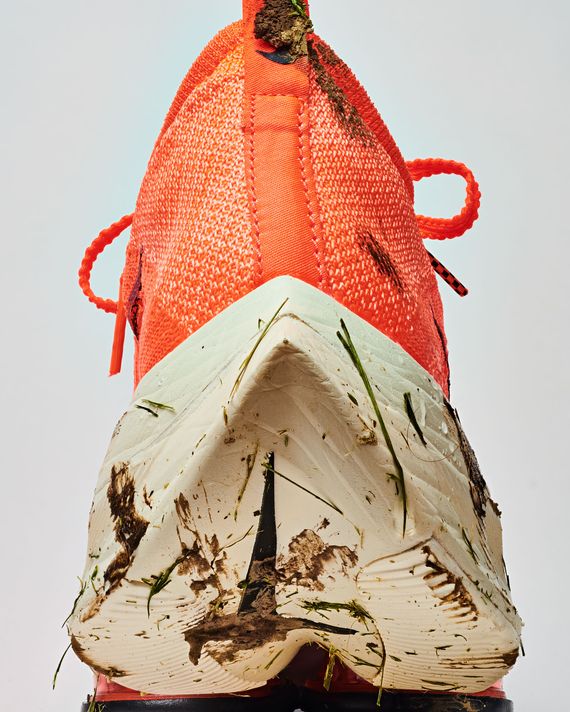 Going down the rabbit hole of the running-shoe world can be a confusing experience — especially if you're shopping online. Nowadays, there are hundreds of shoes to choose from: There are sneakers built with multiple types of foam, which can feel bouncy or stiff and snappy, and shoes constructed with carbon-fiber plates, gel-filled midsoles, and various types of fabric — endless options that can cause a headache the deeper you dig when all you want is the right pair of shoes to run in. "There's a lot of marketing hoopla out there from all the companies telling you: This is the best shoe. This is the most responsive, the fastest, the lightest," says David Salas, a doctor of physical therapy and contributor to the review site Doctors of Running. Benno Nigg, a professor emeritus of kinesiology at the University of Calgary, says choosing the right running shoe comes down to one word: comfort. One study has shown that participants who ran in footwear that they ranked the most comfortable experienced far fewer injuries than those who ran in a control shoe. "Everybody's got their own preferred movement pathway, and their footwear should support that," says Ben Langley, a lecturer in sport and exercise biomechanics at Edge Hill University in the U.K. "Something that you find more comfortable should be enabling you to move in that way."
Comfort can be hard to quantify, though. "The most common question I get from friends is: How much cushion and how much support do I need for my shoe?" says Nathan Brown, a physical therapist at Pineries Running Lab, who says that there's no general answer to comfort — it's all about what works for you and your running goals. "I'll usually respond with another question: What have you liked about the shoes you have on? Or I'll ask them: What's been your favorite shoe you ran in in the past?" JJ Hannigan, an assistant professor in the physical-therapy doctorate program at Oregon State University-Cascades, explains that along with getting a shoe that fits right (you should have a full thumb's width between the tip of your big toe and the end of the shoe because feet swell and tend to move forward in a shoe as you run), you'll want to pay attention to how a shoe feels when you're actually running. The right shoe should feel like an extension of your foot, allowing you to run naturally and not forcing you into a certain posture or form. Watch out for any spots where the shoe pokes or rubs up against your foot. Any mild discomfort will only be amplified as you take thousands of steps on your run.
You'll also want to think about the type of running you'll be doing in the shoe. For easy, long-distance, recovery-type runs, you might prefer something with marshmallowlike cushioning in the midsole. For tempo runs or intervals at a fast clip, consider something a bit firmer—with lighter, bouncier foam. And if you're looking for something to help you shave a few seconds off your 5K time, there are performance shoes, which come decked out with propelling carbon-fiber plates and extra-responsive foam. Use the categories below to determine which type of shoe you're looking for and then try on a few within that category to see which one is most comfortable for you. "I always tell my clients to try a couple of shoes and get a couple runs in," says Brown. "That's the best way you can go about it." Look for brands and retailers that allow you to test-drive some pairs and return them if you're not happy — like Running Warehouse, Fleet Feet, and Zappos. And check your local running shop to see if it has any brand-demo events that allow you to try some pairs before making a purchase. Running shoes can often get pricey, especially high-performance models, which can cost upwards of $200 to $300. One tip to keep in mind: Look for last year's model of the shoe you want. You can often find it discounted at many online retailers, and since the general construction of the shoe is more or less the same from season to season (with some exceptions), you're often getting the same benefits of that shoe but at a discount.
Start here if you'd rather not think too much about your running shoes: Not too soft, not too firm, these reliable workhorses will suit most runners, whether you're hopping on the treadmill a few times per week or training for a marathon.
The Pegasus has been a dependable part of Nike's running lineup ever since it was introduced nearly four decades ago. Its cushioning comes from a generous layer of Nike's proprietary React foam in the midsole. Olivia Young, founder and owner of the Soho fitness studio Box + Flow, runs in the Pegasus and says, "They have just enough support, are balanced between soft and structured, and allow me to run like the wind."
Like the Pegasus, the Asics Gel-Cumulus has been around for decades and continues to be a favorite among runners. Along with lightweight foam, the Gel-Cumulus features a pod of Asics's signature gel in the heel for shock absorption. If you tend to land on your heel (most people do) and like the slightly firmer feel of gel (compared to straight-up foam), it's likely a good match.
David Salas of Doctors of Running says he prefers a simple, no-frills shoe for the bulk of his mileage: "A lot of my favorite trainers are actually traditional EVA trainers (shoes made with ethylene-vinyl acetate foam, commonly found in midsoles), and the Ride 16 has been my go-to this year." The Ride has been a staple in Saucony's neutral shoe category for years, and its EVA foam midsole isn't too plush or too firm, so it balances support and responsiveness nicely. I wear them myself and have put in about 180 miles in my pair so far, and it's become a reliable shoe for days when pace doesn't matter.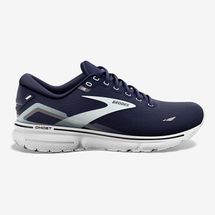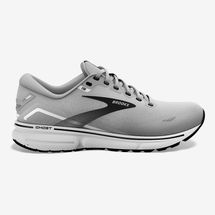 Strategist writer Lauren Ro has been running on and off for about a decade, and she says she's found her "forever shoe" in the Ghost, which is a popular, widely available neutral shoe. "After trying a couple of other brands in the past, these have become my go-to," says Ro, who likes the Ghost's roomy toe box. "I have narrow feet but also bunions, and these accommodate them comfortably without feeling too wide or too narrow."
Often compared to pillows or marshmallows, these ultracushioned shoes have a soft feel suitable for everyday jogs or tackling long distances at an easy pace. Don't let their chunky looks fool you: These shoes use innovative types of foam that keep them lightweight.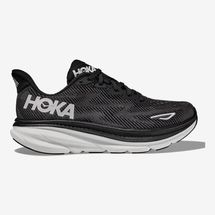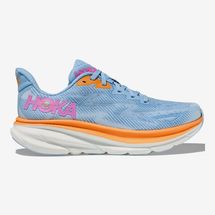 After the barefoot-running craze of the early 2010s (remember the notorious Vibram FiveFingers toe-shoes?), Hoka One One's maximal Clifton felt like a breath of fresh air when it launched in 2014. Since then, running-shoe companies have developed similar shoes in the max-cushion category. "They definitely started a trend in footwear design," says Nathan Brown of Pineries Running Lab, who uses the Clifton 9 for daily training. Beloved by Cameron Diaz and still one of the brand's best-selling models, it packs lots of soft EVA foam cushioning into a surprisingly light package. Ali Feller, marathoner and host of the podcast Ali on the Run Show, has been running in the Cliftons since 2015 and says, "They make me feel like I'm running on a springy cloud or the moon." I reach for my own pair of Cliftons if I'm running the day after a track workout (when I know my legs could use some recovery) and for long, easy sessions.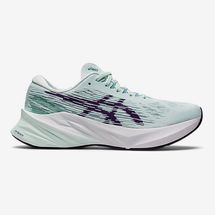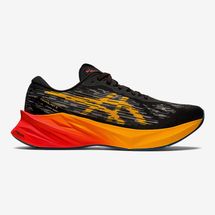 With a generous layer of the brand's bouncy FF Blast Plus foam underfoot, the Asics Novablast 3 is the most versatile max-cushion shoe in this category — it can support runs at slower paces and won't feel sluggish on runs at a faster clip. Maria Wong, a co-founder of the running group Queens Distance Runners, uses her Novablast 2s (last year's version) for easy runs. Wong says it feels "very padded" and can "take lots of pounding," while Brown of Pineries Running Lab, who uses it for daily training, says it has flexibility in the forefoot and a "poppy-soft" feel that "has a little bit of give to it, but it bounces back."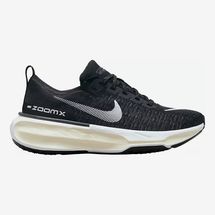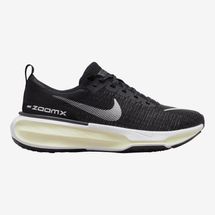 Another max-cushion model is Nike's Invincible 3, which has a soft, forgiving feel underfoot thanks to the brand's proprietary ZoomX foam (made from Pebax foam) in the heel and midsole. Wong of Queens Distance Runners uses the Invincible 3 for daily training. "It's really padded and bouncy, so you don't get much of a ground feel, and it fits a pretty wide range of feet," she says. Chris Chung, a running-and-fitness-content creator, has logged over 650 miles on previous versions of the Invincible and likes how their "massive cushioning" has kept him injury-free on long runs.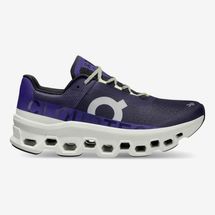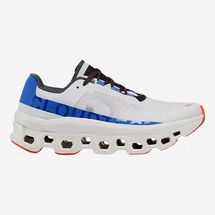 More cushioning doesn't always mean more foam. Shoes like the Cloudmonster utilize open tubes of rubber on the outsole (the brand calls them "clouds") that compress upon impact and bounce back when you take off. Salas of Doctors of Running uses the Cloudmonster as a max-cushion, easy-day shoe. "It has a high-up rocker that gives a good amount of flexibility up front, which gives you a floating feeling where you're rolling forward and you can kind of just forget about running for a little bit."
For tempo runners, racers, and anyone who prefers a firmer shoe that lets them feel the ground underneath their feet, these zippy pairs bounce off the ground and have a speedier feel.
"The lighter the shoe is, the better your performance will be," says Cristine Agresta, a physical therapist and assistant professor of rehabilitation medicine at the University of Washington. The Brooks Hyperion Tempo manages to be lightweight, without sacrificing cushioning, by using a proprietary type of nitrogen-injected foam that's both bouncy and responsive. "I eat up miles wearing these and feel light on my feet doing it," says Men's Health senior fitness editor Brett Williams. It's also one of Boston Marathon champ Des Linden's favorite running shoe for speedy workouts.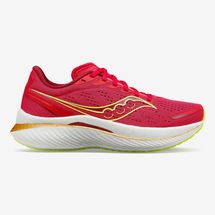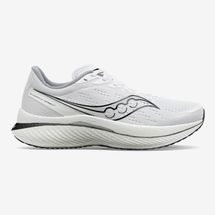 Drawing inspiration from racing shoes with carbon-fiber plates, the Saucony Endorphin Speed has a nylon plate that makes you feel like you're springing off the ground. Nylon is slightly heavier than carbon, but also cheaper, so it's a good way to get that fast feel in an under-$200 shoe. The shoe can be used for up-tempo everyday runs as well as more dedicated speed workouts. "I like how I can take that shoe for daily runs, long runs, and then workouts," says Brown of Pineries Running Lab, who explains that some rockers on similar shoes feel like they're pitching you forward, which doesn't happen with the Speed 3. "I like that it's a little bit more gradual, and because the plate isn't super-stiff, you can still get some flex through it when you slow down." I've put in over 100 miles in the Endorphin Speed 2, and 50 miles in the Endorphin Speed 3, both of which have nylon plates and are great options for faster days. The Speed 3 has a wider toe box and feels softer underfoot compared to the previous version.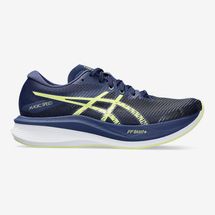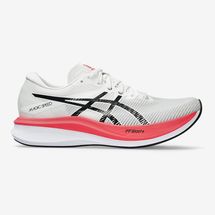 If you prefer a firmer, stiffer ride, then the Magic Speed (which is built with a carbon plate, which you'll often find in racing shoes) is worth testing out. I've logged 190 miles in the Magic Speed 2 (the previous version) and like its grounded, snappy feel when picking up the pace. As a forefoot striker, I've found that the shoe rewards a high cadence and is less responsive at slower paces, where one might land on the mid-foot and heel more frequently. I primarily use the shoe for track workouts and tempo runs, but I've also used it for shorter daily runs. The newest version, the Magic Speed 3, has a bit of a softer sensation compared to the Magic Speed 2, but still has the same grounded feel.
Thanks to innovations like carbon-fiber plates and finely engineered geometry, these fast shoes are helping professional runners smash world records — and the rest of us shave a few seconds off our 5K times.
Nike consistently produces super-shoes built with one goal in mind: going fast. The Vaporfly 3, built with a full-length carbon-fiber plate and ZoomX foam, is no exception. Maria Wong of Queens Distance Runners ran the 2023 Boston Marathon in the Vaporfly 3 and uses them on runs whenever she's simulating race pace (like ten-mile-repeats at marathon pace). Chung likes the ZoomX foam cushioning on the Vaporfly 3, which he says keeps his legs fresh on longer efforts. "I'm reaching for this shoe when I'm racing anything longer than a 5K," he says.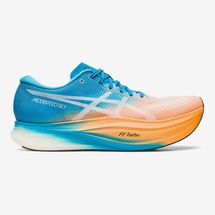 After the Nike Zoom Alphafly — largely regarded as the fastest marathon shoe at the time — came out, nearly every other major running brand has introduced shoes with carbon-fiber plates and their take on springlike midsole cushioning. Pro runner Sara Hall finished second in the 2020 London Marathon (the first American woman to make the top three in the race since 2006) wearing Asics's version: the Metaspeed Sky. It's a shoe that forefoot strikers will enjoy: It has a full-length carbon plate, a thick layer of the brand's proprietary FFBlast Turbo cushioning underfoot, and a rocker that propels you forward. The Metaspeed Sky+, the latest version of the shoe, has a thicker layer of cushioning underfoot compared to the previous version. I've used this shoe for long efforts at race pace and liked how it encouraged me to lean forward as I hit extra gears. "It's got a very thick forefoot that works with my stride. It kind of keeps you up on your toes," says Chung. Because of its aggressive rocker and highly cushioned forefoot, the Sky+ works less well for non-forefoot strikers. Brown, who says the shoe isn't quite the best fit for him, agrees: "How I land, I really compress the heel, and I feel like I'm climbing every single step out of the shoe. So my calves get torched every time." But other details like its cushioned heel counter and wide toe box make it a comfortable racing shoe for longer distances.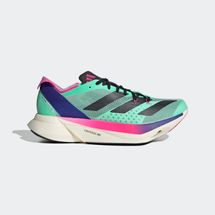 Kenyan long-distance runner Evans Chebet won the 2023 Boston Marathon in the Adidas Adios Pro 3, the brand's flagship marathon-racing shoe. Instead of a carbon plate, the Adios Pro 3 has carbon rods that run the length of the shoe, plus the brand's firm but responsive Lightstrike Pro foam. This version of the shoe has a wider landing pad in the mid-foot and forefoot and a toe cutout that encourages a clean, forward-rolling stride. The result is an energetic ride that feels grounded and speedy. While it's primarily designed for racing marathons and half-marathons, it's a shoe I'd recommend for shorter races, like 10Ks and 5Ks. I've raced 5Ks in the Adios Pro 3 and like how the shoe's geometry kicks me forward when I want to take my pace up a notch.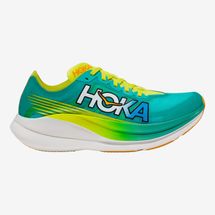 Proving cushioned shoes can also be fast, Hoka's Rocket X 2 mixes PEBA cushioning (like the kind in Nike's ZoomX foam) with a carbon-fiber plate and an aggressive rocker design for a fast transition from landing to toe-off. I've primarily used this shoe for 5K racing, and I like how stable it feels while being as propulsive as the rest of the carbon-plated super-shoes in this category. That stability comes from the outsole, which has a generous landing area in the forefoot (similar to the Adios Pro 3) that accommodates different foot strikes — not just runners who like to land toward the top of their feet. The upper is constructed with a lightweight synthetic mesh that I've found to be a little less breathable than the other models, above. If you're going to be racing long distances in this shoe, I'd test out different sock combinations (a thinner sock works best for me) to dial in a fit that feels comfortable.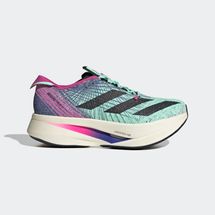 The Prime X is a bouncy, cushioned, unstable shoe. You might know it as Adidas's "illegal" racing shoe. In 2020, World Athletics banned running shoes with soles thicker than 40 millimeters, making the Prime X off-limits to professional runners competing in sanctioned events. But for non-elite runners, this 50-millimeter-stack-height super-shoe is fair game. With carbon rods and three layers of the brand's Lightstrike foam, the Prime X is a shoe that has a lot going on underfoot. Those layers mean it's built for high-energy return on long runs (and not necessarily fast runs, either). I've used this shoe for runs over ten miles when I want to make sure my legs feel fresh afterward. It rewards good form and clean foot strikes: Due to the big stack height, I found myself slowing down on corners and turns and coming off of curbs, and I even avoided running in them during taper weeks because I was worried about rolling an ankle. But if you feel confident in your foot strike, and you'll most likely be on flat ground, this shoe is crazy fun.
The Strategist is designed to surface the most useful, expert recommendations for things to buy across the vast e-commerce landscape. Some of our latest conquests include the best acne treatments, rolling luggage, pillows for side sleepers, natural anxiety remedies, and bath towels. We update links when possible, but note that deals can expire and all prices are subject to change.
Additional reporting by Karen Iorio Adelson.