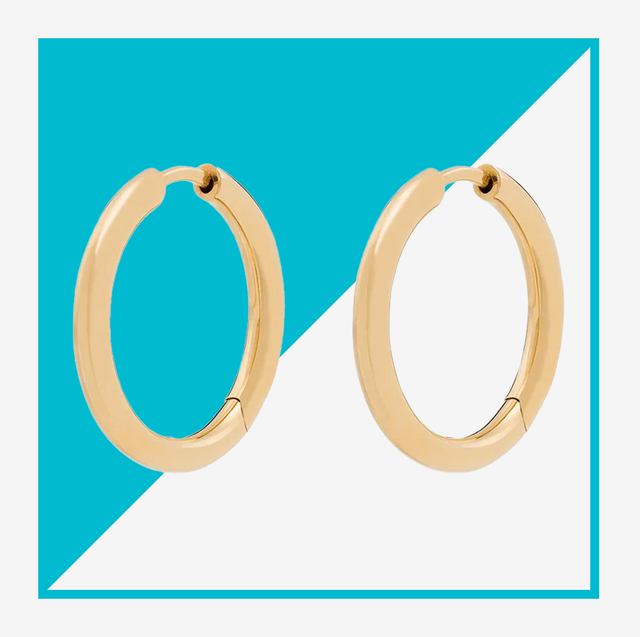 Courtesy of Retailer
As more and more men, at long last, welcome a larger selection of jewelry into their wardrobes, there might arguably still be one final frontier in the men's jewelry game: earrings.
Sure, jewelry pieces like necklaces, bracelets and rings have undeniably become more popular accessories for men, yet some guys still have reservations about wearing earrings as a form of expressing their style.
Read More: Best Jewelry for Men
The recent surge in the acceptance of men's jewelry is in no small part thanks to a younger, more open-minded generation of guys challenging societal and cultural gender norms when it comes to menswear. And no, we're not suggesting that everyone must wear earrings, but we are saying that like other jewels, they're a sure-fire way to amp up your looks. Basically, we highly recommend them.
And, if you're yet to get pierced, we're here to help you get that earring collection up and running. Below, take your pick from our roundup of the best earrings for men right now. From pendants to pearls and all the styles in between, there's bound to be a piece you'd want to add to your ever-growing jewelry stack.
Advertisement – Continue Reading Below
Best Gold Earrings
9-Karat Yellow Gold Classic Hoop Earrings
Sure, no earring collection is complete without hoops. But if you'd like to add an extra bit of cachet to your assortment, you can't go wrong with Tom Wood's 9-karat yellow gold hoop earrings. These are as classic as they are a flex.
Read More: Best Men's Gold Chains
Best Silver Earring
Aeri Silver Single Earring
Rocking a single earring is a style statement in itself—and it doesn't have to be overly flashy, either. Miansai makes the case for exactly that with this graceful single silver earring. Way to go.
Best Pearl Earrings
Pearl Stud Earrings
Style icons ranging from Lil Nas X to Shawn Mendes are proving once and for all that pearls are for everybody. Get on board with this formidable pair from Hatton Labs, which crafts all of its pieces by hand in London's esteemed jewelry district.
Read More: Best Men's Luxury Watches
Best Stud Earrings
Ball Stud Earrings
Studs are a worthy staple to include in the finest of jewelry collections. Better yet if it's a stylish set by one of the most influential fashion designers of our time. And these turquoise ball studs do the trick.
Best Pendant Earrings
Silver Cross Pendant Earrings
Marcelo Burlon County of Milan
Pendant earrings span the range from simple to swish, making them a great choice for expressing your personality. This pair by the Milanese fashion brand that features the label's instantly recognizable cross logo fixed in a soft green finds the perfect middle ground.
Read More: Best Men's Necklaces
Linear Bar Single Labret Earring
The British jewelry powerhouse's linear range features a 14-karat solid gold piece that's sure to make you the talk of the town. Ideal for mixing and matching, this labret earring is fit for your helix, as well as the upper, lower and higher lobe.
Men's Stainless-Steel Earrings
These silver stainless steel earrings inscribed with the Hilfiger name are your textbook go-anywhere companions for both casual moments as well as any occasions that might see you getting dressed up.
Read More: Best Bracelets for Men
Only Italian jeweler Emanuele Bicocchi's distinctive baroque style can turn standard hoops into 24-karat gold-plated sterling silver works of wearable art. And it's all handcrafted. Point taken.
Silver Crystal Triangle-Shape Cut Earrings
There are plenty of decent clip-on earring options that don't resemble something you've nabbed from your niece's Happy Meal. Seoul-based We11done solves this quandary in impeccable style, as these triangle-shaped stunners show.
These DIY-inspired thumbtack studs are anything but the work of amateurs. Crafted in 14-karat white gold and polished in rhodium plating, these earrings will be the shining highlight of literally any outfit.
This content is created and maintained by a third party, and imported onto this page to help users provide their email addresses. You may be able to find more information about this and similar content at piano.io
Advertisement – Continue Reading Below