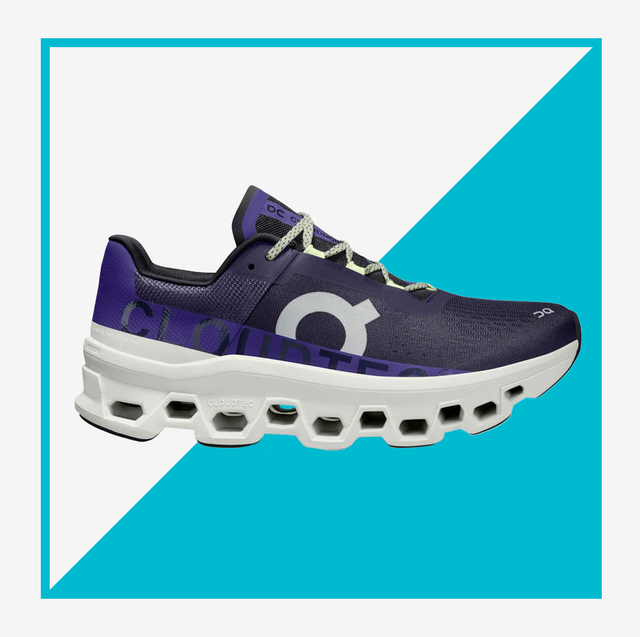 Courtesy of Retailer
When it comes to running shoes, you're always going to have a respectable level of cushioning, but one thing you will notice as you start running more is your preferences in your shoes will begin to get more specific. For many of us, comfort becomes a top priority, and so shoes with high levels of cushioning are preferred. Now it's true we already have a well researched guide on the best running shoes, however we've yet to cover the most cushioned running shoes.
There are a few sacrifices that are made when opting for a highly cushioned shoe. One of those is less stability, as the midsoles are often made with mostly performance foam materials. Another is less durability, as sometimes the materials used are prone to a shorter lifespan than more balanced runners.

What's interesting though is brands are starting to develop more advanced technologies to maintain a highly cushioned shoe without being any drawbacks. These days it's pretty hard to tell a difference in responsiveness, especially when it comes to running on road or treadmill surfaces. So what it really comes down to when choosing a more cushioned running shoe over a more balanced one can be chalked up to how much comfort you think you need.
Read more: Best Moisture Wicking Shirts
If you're the type that enjoys cloud-like comfort with every step you take, then you're in the right place. The running shoes below have been curated to provide the best force dampening we could find. Now all you have to do is pick the style that suits your running routine!
Advertisement – Continue Reading Below
Long lifespan
Recognized by American Podiatric Medical Association (AMPA)
Great style and silhouette
Thick, high cushioned stacks
Hoka's are pretty much the poster child for comfortable running shoes. Bondi 7 is one of the best performing models of Hoka thanks to its iconic high cushioned stack and breathable mesh upper. What's cool is the shoe comes with a co-sign from the American Podiatric Medical Association (AMPA), which recognizes the Bondi 7 as being beneficial to foot health. Oh, and there's also a bunch of stylish colors to choose from.
Weight: 10.7 oz
Midsole: Compression Molded EVA
Read more: Best Treadmills
Most Versatile
Ultraboost 22
Suitable for everday wear
Ultra comfortable BOOST midsole
Able to handle all types of training
Made with eco-friendly materials
The 22 is significant in the history of the Ultraboost because it received a redesign to better suit performance. The 22 maintains several of the legendary features of previous models (including BOOST tech), plus a new eco-friendly Primeknit+ upper and a slimmer silhouette.
Weight: 11.7 oz
Midsole: BOOST
Read more: Best Home Gym Equipment
Most Lightweight
Metaspeed Edge
Incredibly lightweight
Carbon plate that helps stabilize
Great design
High functionality and a wide array of unique designs have catapulted Asics into having a full-blown style moment. The Metaspeed Edge is an ultra-light model (6.6 oz) that's optimized for performance running. A FLYTEFOAM midsole promises a thick layer of cushioning while staying responsive, and an added carbon plate exists to improve stability and help propel the body forward.

Weight: 6.6 oz
Midsole: FLYTEFOAM Blast Turbo
Read more: Best Athletic Shorts
Most Balanced
React Infinity Run Flyknit 3
Incredibly breathable
Responsive and smooth to all types of movement
Wide array of colors available
One of Nike's most balanced running shoes, the Infinity Run combines thick stacks with an airy flyknit upper to give you supreme flexibility in all your running workouts. A couple of added features include improved cushioning around the heel for ankle support and the wide variety of stylish colorways. This is a shoe that's all about keeping things cool, calm, and collected.

Weight: 10.5 oz
Midsole: React Foam
Read more: Best Socks
Best New Release
Tree Flyers
Unique design
Impressively lightweight
Eco-friendly
Some sacrifices on durability
Have you ever wondered what shoes might look like in the future? Well the latest release from Allbirds gives us a good taste of what's to come. Tree Flyers are made with a new SwiftFoam midsole that's bouncy and light, and a eucalyptus fiber upper that's airy and soft. The shoe works best for long distance running (think track or road surfaces) and is designed with a special geometric midsole to maintain a balanced stride. Yeah, these shoes are cool.
Weight: 9.49 oz
Midsole: SwiftFoam
Read more: Best Running Shorts
Best for Trail Running
VECTIV Escape
Strong Surface Control outsole
Rocker designed midsole
Excellent support
Heavier than most running shoes
Made to handle trail running, the VECTIV is a best-selling model that prides itself on being lightweight and durable. The shoe's rocker designed midsole helps maximize forward propulsion, while a strong Surface Control rubber outsole helps keep you locked in on even the slickest of surfaces. It's true it can be hard to find a cushioned trail runner, but this is a model that provides top-notch comfort without sacrificing it's high level of toughness.
Weight: 11.75
Midsole: EVA Foam
New Balance has been able to take it's best-selling Fresh Foam technology and apply it to a wide range of its running shoes. We recommend bumping up to the 1080v12 model. It's one of the most versatile running shoes, suitable for long distance trails and city trekking. The sustainable Hypoknit upper is supremely soft and breathable, and the updated midsole mapped helps apply more foam to all areas of the midsole when striking the ground.
Weight: 10.3 oz
Midsole: Fresh Foam
If you have yet to get a pair of On Running shoes, it's time to join the club. The Cloudmonster is one of the brand's top cushioned models thanks to its thick Cloudtec pods and soft sockliner. We like these for road running, as you'll notice the most comfort when interacting with flatter surfaces.
Weight: 9.7 oz
Midsole: Cloudtec
If you're looking for an overall well-balanced running shoe, Ikoni is a solid choice. A thick midsole and mid-length fulcrum rocker help's save you energy in all types of physical activity—like road running, city walking, and gym training. And if you're picky about your lacing, the shoe has a special M-lock system to help keep your foot snug and secure for all-day comfort.
Weight: 10.9
Midsole: AeroFoam
How We Selected
For the past 18 months, we consulted with Men's Health's editors and writers on the best cushioned running shoes. Experts, including our Fitness Editor Brett Williams, evaluated several pairs of running shoes and tested their level of cushioning, comfort, price point, and durability. We also considered cushioned running shoes that had high praise from reviewers on e-commerce websites we trust.
This content is created and maintained by a third party, and imported onto this page to help users provide their email addresses. You may be able to find more information about this and similar content at piano.io
Advertisement – Continue Reading Below