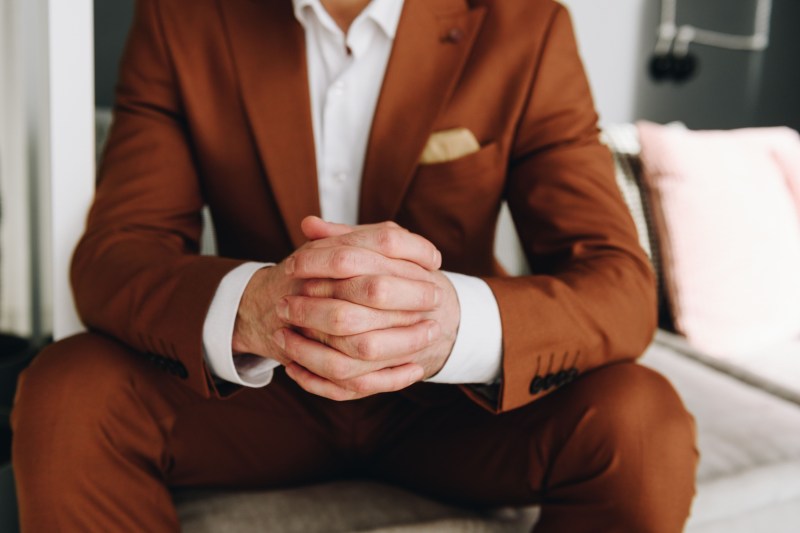 In a world where the dress code continues to change by the month based on whether you are working from home and only need a shirt for the Zoom call, whether you need to adopt the business casual dress code, or whether you're wearing a suit every day, you have to be picky on the garments you buy. One of the ways you can ensure you only get the best of the best that fits you like it was made specifically for you is to get clothing made for you. Custom men's clothing is a growing business, and as the technology for online custom shopping develops, we will dive deeper into the industry.
There are three main reasons for men to invest in custom clothing instead of shopping off the rack. The first reason is the most obvious. The fit will be the best you have ever experienced. No matter how hard we try, almost none of us are built like mannequins. So while these garments look great on the plastic displays in the store, they won't often look great on you. The second reason is that often custom clothing is much more of an investment and will last longer. Custom clothing most often uses the best fabrics and materials that will last much longer in the long run.
The third and perhaps the most important reason is that custom clothing is made for the individual, which means it cuts waste down to nearly zero. Instead of brands manufacturing entire size runs that may or may not sell, you can cut down on the waste by wearing made-to-order pieces. There are few reasons better than saving the earth to get you to go the custom route. And while you do, here are the best places to look into grabbing your next great pieces.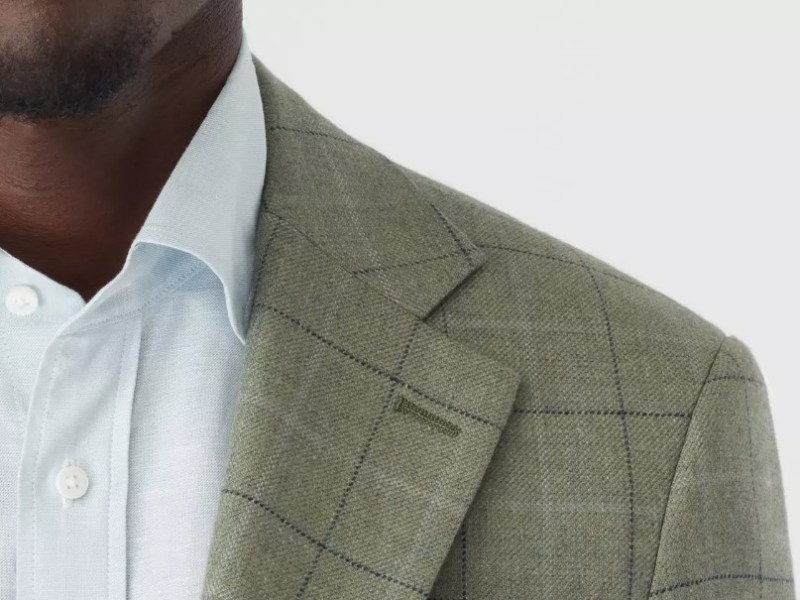 Indochino
The Canadian clothing company, founded in 2007, started as an online-only retailer offering customizable suiting at an accessible price. Though that's still very much part of their business model, Indochino now has over 50 showrooms across North America, and just last month announced that it was partnering with luxury department store chain Nordstrom by opening 21 shops-in-shop, further expanding its in-person customizing experience.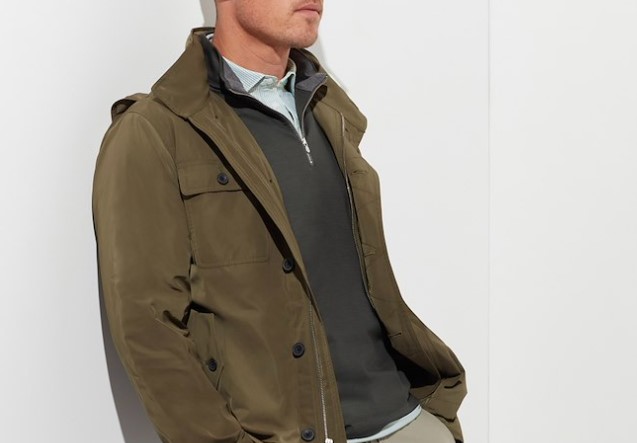 The custom-made menswear brand from Dallas, Texas, is a favorite of businessman-turned-politician Andrew Yang and boasts former NFL Defensive End and ESPN analyst Marcus Spears as a brand ambassador. Customizing online at J. Hilburn runs the gamut, from all your suiting needs to outerwear, knits, and even casual pants.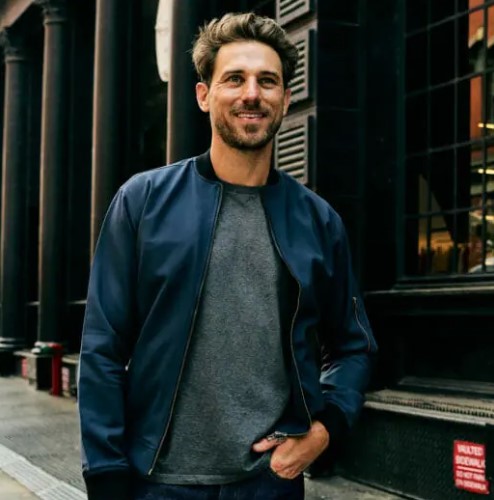 Woodies
Woodies, a New York-based menswear retailer funded through Kickstarter in 2015, utilizes a customer's unique size profile (entered online) to craft fitted clothing items including performance dress shirts and chinos, flannels, and casual button-ups. The brand's customizable denim jacket, which boasts specifications like a zippered RFID-blocking pocket, is a standout item for us.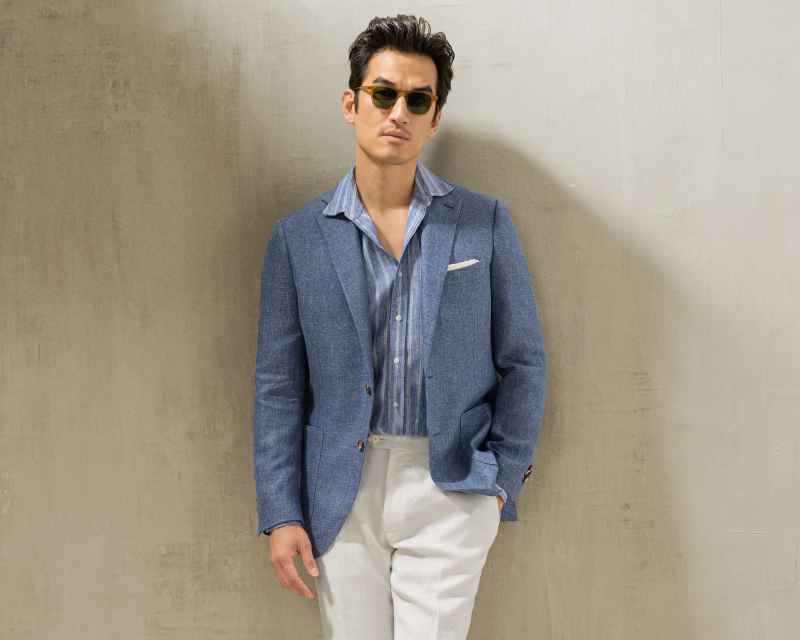 Proper Cloth
It was in Shanghai, China, where a visit to a tailor inspired founder Seph Skerritt to get into the business of selling custom-made shirts. So, if you're in the business of constant shirt-wearing, look no further than New York City-based Proper Cloth. Good news for the rest of us: the company has since expanded to include most menswear essentials, guaranteeing an exceptional fit every time.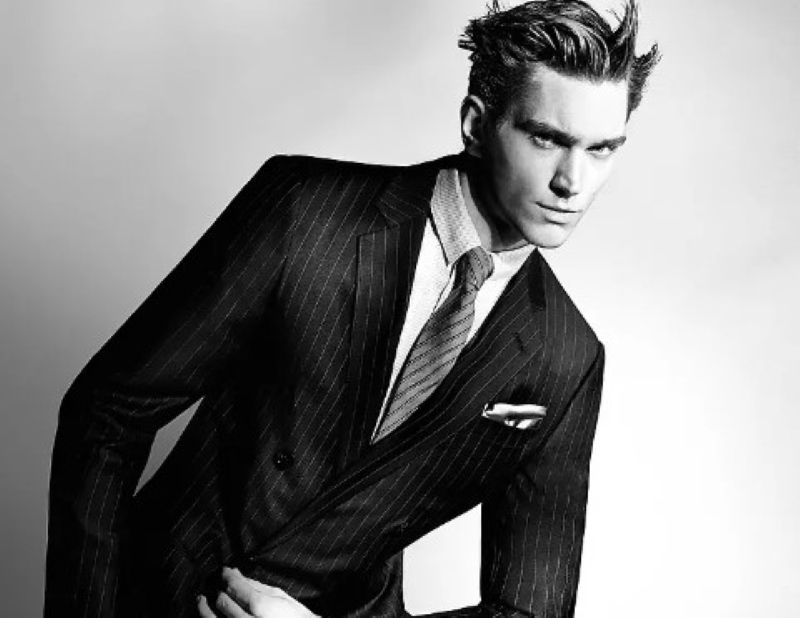 Armani
The Italian luxury fashion house doesn't need much of an introduction. If splurging on the perfect suit is what you're after, you can't go wrong with Giorgio Armani's iconic made-to-measure service, which we assume involves champagne drinking at least somewhere in the process of getting fitted. A top-quality suit for life as well as bragging rights, guaranteed.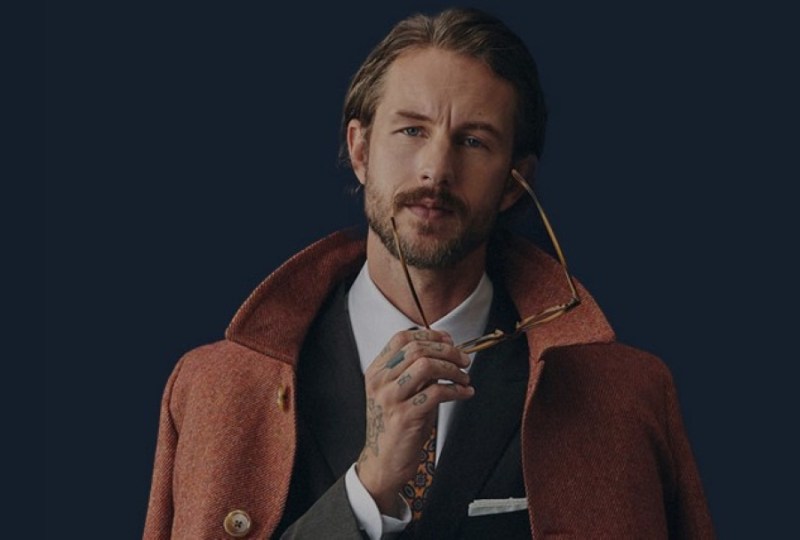 The clothiers at Tom James make it a point to create an experience. They take over 30 measurements every time you visit to ensure each item you buy is the perfect fit. Once they have created the perfect garment for you, the clothier will deliver it to you at your convenience and go over features and care so you can look and feel like an expert for years to come.
David August Heil has been a stylist and personal clothier since 1989. He has outfitted some of the most influential men in the world, including Chris Hemsworth, Robert Downey Jr., and Conor McGregor. With a focus on unique individuality and being seen and heard, David August has new and exciting fabric options every season to keep you looking and feeling your best.
Editors' Recommendations