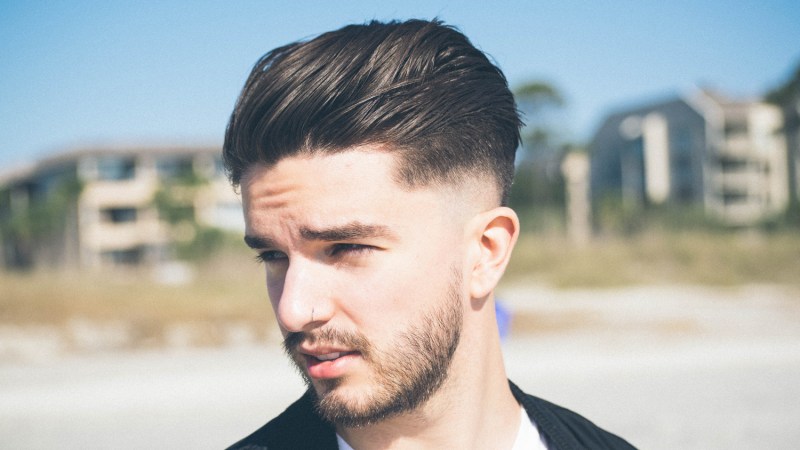 Is your hair prepared for the sweltering, sweatiness that is summer? Too much of it can leave you feeling like you're wearing a sweater on your head. So we asked master barbers Fred Holmes and Fellipe Cardoso, formerly of Long Island City's Otis & Finn Barbershop, for some cuts that will ensure you look and stay cool while the mercury is high.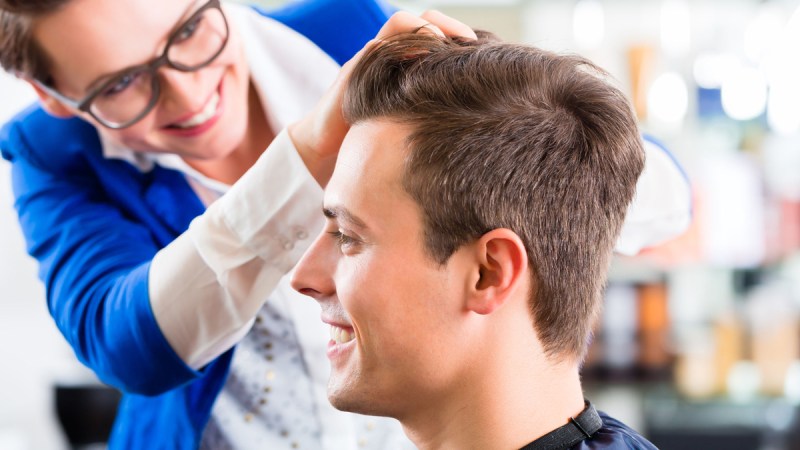 Why to get it: "This is great for men with thick straight hair that doesn't really lay flat very easily," Cardoso said. "It's a versatile look in that you can make it look professional or a little more hip, depending on how much you tussle your hair and finish off the styling."
What to ask for: An all-scissor cut with the sides equivalent to about a 3 or 4 guard length, and softly tapering up from the bottom and one and 1/2 to 2 inches on top with added texture. "This will give guys a messy look instead of a straight combed part look," Holmes said.
How to style it: To enhance texture and reduce shine, use a product with hold and a matte finish (Holmes and Cardoso like Uppercut Deluxe Hair Pomade). Apply the product when hair is slightly damp and use your hand, not a comb, to tousle it a bit to enhance texture.
Why to get it: "It's a versatile cut for the summer because the tight skin fade along the sides allows you to cool off while a texturized top that gives you option to style the hair for different occasions," Cardoso told us.
What to ask for: A low skin fade with a drop around the back following your head's natural shape and a texturized top that's between 3 and 6 inches long.
How to style it: For a messier texture, rake a quarter-sized dab of matte finish clay (try Saturdays NYC Clay Pomade) through your hair with your hands. If you prefer a sleeker finish, apply a high shine pomade to damp hair, and then comb to form your desired style.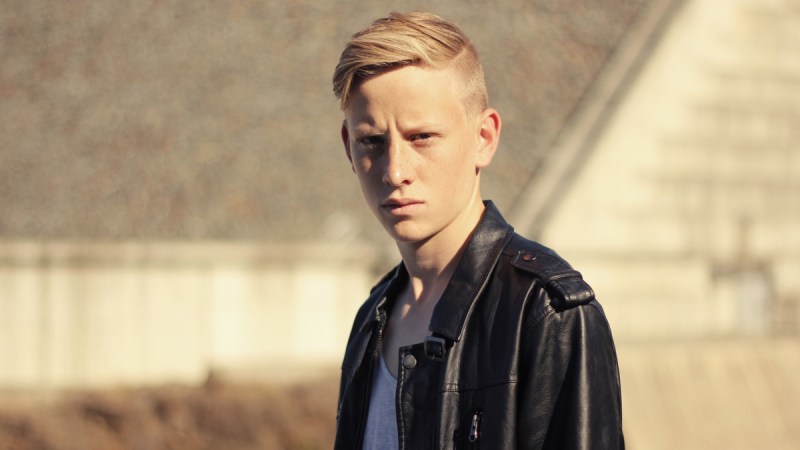 Mid-skin fade comb over with hard part
Why to get it: "This popular haircut gives you a sleek look with a combination of a rock star and a banker," Holmes stated.
What to ask for: A mid-skin fade, a hard part (where your natural side part falls), and enough length on the top to throw to one side.
How to style it: Use a comb to evenly distribute a quarter-sized dollop of high-shine pomade (try CRUX Supply Co. Styling Pomade) through hair and then go over it with the comb to achieve your preferred style.
Why to get it: "This haircut grabs a lot of attention, and for good reason," Cardoso said.
What to ask for: Keep it super tight along the sides for a mid-skin fade that's stretched out from skin to a 1 guard. Leave the top long, but clean it up by trimming the tips, still leaving plenty of length and volume. (Note: Come prepared with a design, or ask your barber for suggestions that they are comfortable with and that will complement your cut.)
How to style it: "You can use the foam curler to curl the top hair and make it look edgier, and after spray olive oil (try ORS Olive Oil Nourishing Sheen Spray) to add some shine," Cardoso added.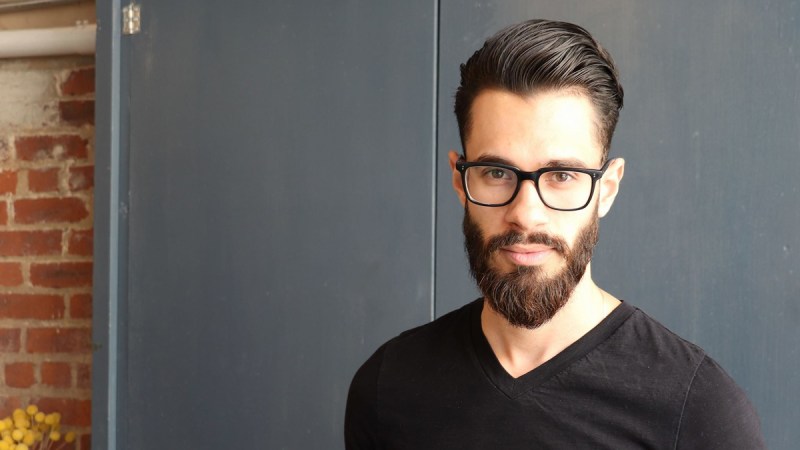 Pompadour with beard
Why to get it: "You can keep the sides short and stay cool in the summer without losing length on top so you don't have to cut off all your hard-earned and well-kept locks," Holmes told us.
What to ask for: A pompadour with low fade (either skin or half guard) and longer length on the front of the head with a gradual drop toward the back of the head. And have your beard trimmed to your desired length and then blended with sideburns.
How to style it: "This haircut will really stand out using a blow dryer in order to create the pompadour lift, so if you're up for it, be ready to do some work when styling," Holmes said. Apply matte pomade (try Jack Black Clay Pomade) to damp hair, and then blow dry it to your desired style. Finish it off with an extra layer of the pomade and a bit of oil in the bread to soften it and add shine.
Bonus style: Slicked-back hair with length
Why to get it: What's old is new again, and longer hair for men is coming back stronger than a 90s trend. Longer hair in the summer can be uncomfortable, but the classic slicked-back look gets your hair away from your face and neck while allowing you to keep a little length on top.
What to ask for: Tell your barber that you want to keep some length on top, so they will know to avoid cutting off too much. You'll want a few inches of hair to push back for maximum effect, but not too much to gather into a ponytail. For this look, you can either keep the sides long or shave them down for a more dramatic undercut look.
How to style it: Product is key here. You'll need a considerable amount of pomade or whatever your styling product of choice may be. Apply a generous amount to your hair after the shower and point your hair dryer toward your face so your hair flows backward. Take a brush and gently guide your hair to the desired placement.
Editors' Recommendations