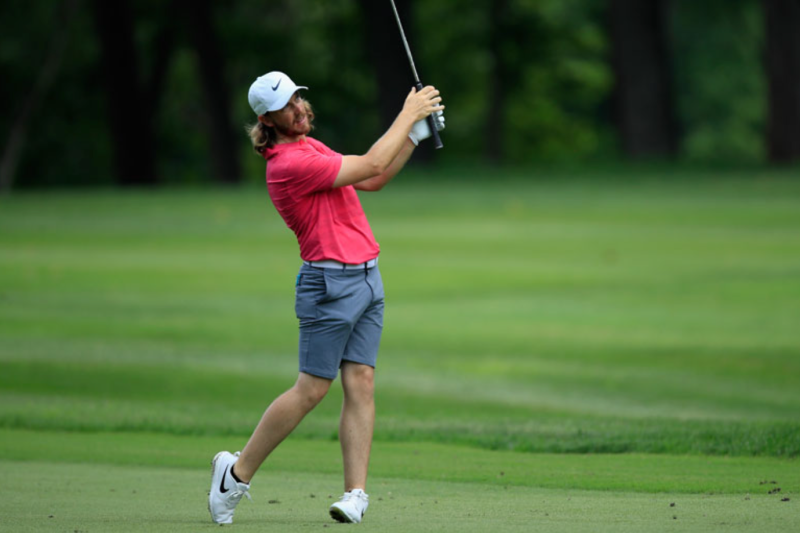 While playing golf there are always two things you want to do before heading to any course, the first of which is acting the part, and the second is dressing the part. There's no better way to dress for some time on the greens than to throw on Official PGA Tour merch. Believe it or not, these rules still apply when playing professional mini golf, which does exist, by the way. But while there are some excellent golf club deals, and golf ball deals, admittedly it can be tough finding great deals on official gear. It's time to listen up then because this next deal is worth calling out. You can grab official PGA Tour Men's Surprise Shorts for $22 through Woot! for a limited time, saving you about $38 per pair — you can order up to three pairs.
Why You Should Buy the Official PGA Tour Men's Surprise Shorts
Available in several styles, from khaki to green and blue, these PGA Tour Men's Surprise Shorts are official. They're also constructed of 97% polyester and 3% elastane, to give them a relatively stretchy and comfortable feel, which is important when you're moving and grooving on the greens. You'll need ample room to stretch, swing, and move about, without feeling too restricted around your waist.
These shorts may not be guaranteed to improve your handicap, but they'll certainly keep you looking the part while you move from course to course. For those of you asking, what is a handicap? Well, the short answer is a score or stroke bonus that helps you do a little better at the end of the game, especially when you're up against someone really competitive. Side note, did you know it's possible to get in 'golf shape' in 30 days or less? If you ever find yourself struggling to navigate a course, odd terrain or not, it may be a great idea to check out that guide!
Back to the shorts that are on sale, we're not entirely sure why they're called "Surprise Shorts" but likely the surprise is the 63% or over half-off the regular retail price. It's no secret that most official merchandise can be expensive so this is an excellent buy. You'll want a nice shirt to pair it with, though, so be on the lookout.
Closing this out on a high note, you can grab the Official PGA Tour Men's Surprise Shorts, in a color of your choosing, at Woot! right now for $22, which saves you about $38 off the normal price of $60. That's an excellent deal, but you will need to download Woot!'s mobile app to take advantage — for Android, iOS, or at Amazon's app store. Hurry, there isn't much time left and if this deal sells out before the end of the sale, that's all she wrote.
Editors' Recommendations