J. Crew filed for bankruptcy protection in 2020 and Babenzien was seen as a talent with a Midas touch who could turn the company's fortunes around via inventive design. His first big hit: a pair of wide-leg chinos. The Giant-fit chinos, as they're called, looked like the sort of high-waisted wide-leg pants a 1940s movie star like Cary Grant might have worn. The first drop became the subject of endless social media memes and quickly sold out. The $198 pants are now a staple of the brand's offering.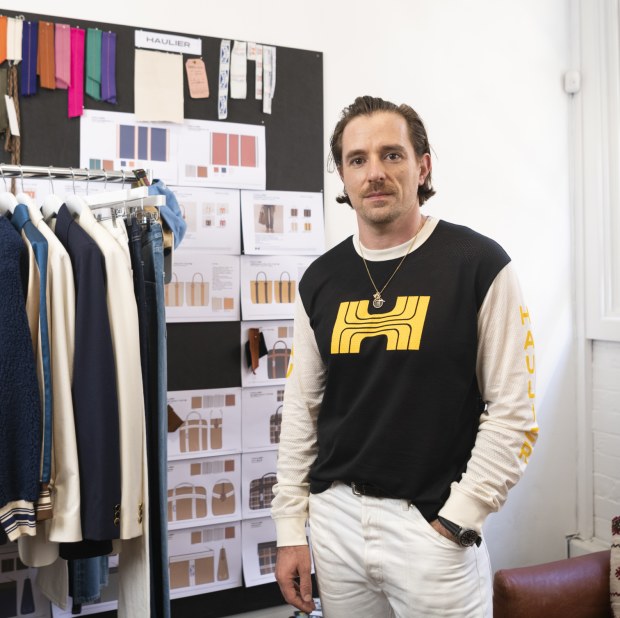 The success of the Giant-fit chinos taps into a trend that Australian designer Jeremy Hershan has observed with the male customers of his label Haulier. "We sell classic wardrobe items with a twist," he says. "They are based on timeless, utilitarian pieces with either military or sportswear influences. They're definitely on the more playful side, and not bland or generic."
Hershan says the brand's mesh T-shirts, Western-style shirts in bright colours like fuschia, and jeans inspired by the classic cuts of decades past are among the brand's bestsellers.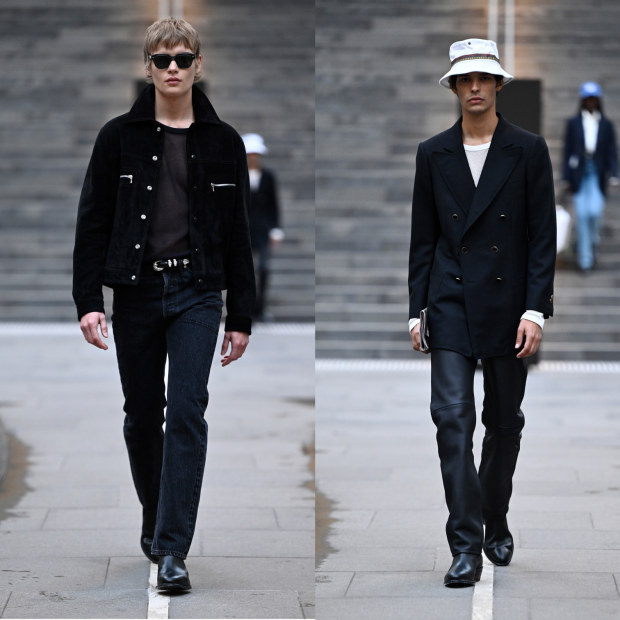 Menswear designer Christian Kimber calls the style of his clothing "fine scruffiness" and says there are no rules when it comes to men's fashion anymore.
"My interest is in casual clothing – that's the clothing I want to wear myself. We do have tailored pieces but even those items are very loose and relaxed."
Kimber says menswear has become like womenswear, where the lack of rules gives more room to dress in a more interesting way. What he doesn't see, however, is a shift to a more gender-fluid style of dress as exemplified by some of Hollywood's leading men.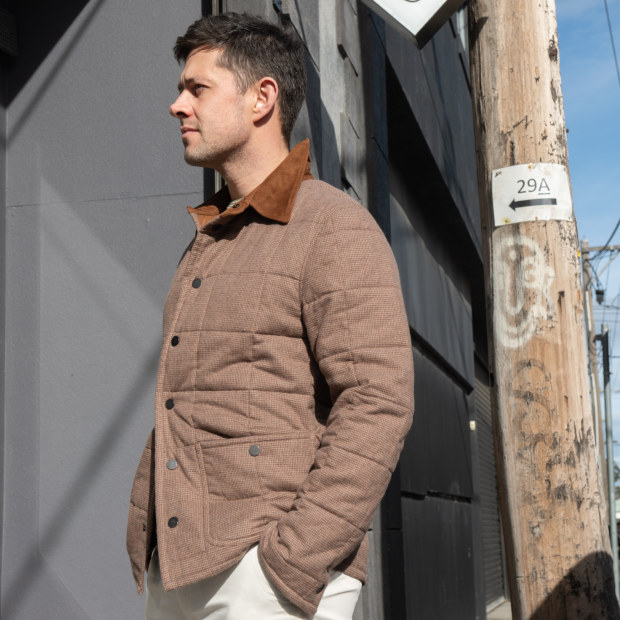 "That doesn't mean men aren't taking more risks, it's just that the risks are more subtle. What I see is that men might take inspiration from the colour of something rather than the silhouette. The days of men only wanting to wear navy seem to be a thing of the past. They're wearing some lovely, brighter things.
"It's just a bit sexier, which is a word we rarely use in menswear."
Patrick Johnson, arguably the leading menswear tailor in Australia, has made his name making suits for everyone from prime ministers to mere mortals. Johnson says that many of his customers are reinvesting in tailoring post-pandemic because it means they don't have to think about what they wear to work.
"We have also seen an uptick in blazers and chinos … there has been a shift to more cultivated casual looks where soft outerwear pieces and looser cuts play a big role." And while his chinos might not exactly be "giant fit", Johnson says classic cuts are outselling slimmer leg styles.
What men want to buy today, Hershan says, are garments that remind them of a time gone by. "I'm often looking at old products and I draw inspiration from an archive of pieces from the 1930s, 40s, 50s and all the way through to the 90s," he says. His favourite era, however, is the 1970s.
"It was a period when celebrities and rock stars travelled the world and didn't have stylists, and they just had their own innate personal take on fashion," he says.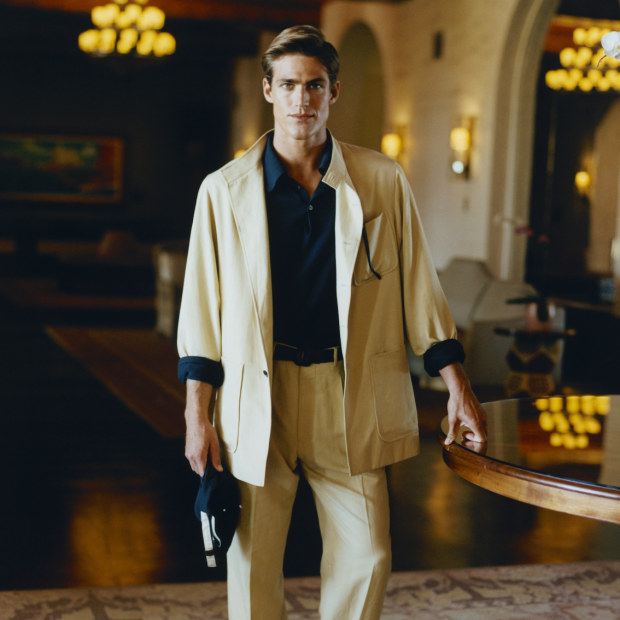 What men want today, according to Hershan, are clothes that tap into this nostalgia for what he sees as the heyday of men's fashion. "It's the [1970s era] inspiration behind the pieces that really resonates with our male customers in particular.
"I think menswear is all about the details. In the end they are pretty classic silhouettes we're talking about: a blazer, a pair of jeans, a button-up shirt, but it all comes down to the details and the quality."
Read next in Life & Leisure