The grass is greener, the flowers are in bloom, and the baseball season is in full swing. Spring is in the air, which means the weather is changing with the coming of a new season. With the warmer weather starting to set in, your wardrobe will need to switch up to allow you to stay sharp and comfortable. Whether you are dressing in business casual or business professional, you need the best dress pants for men.
There are dozens of brands, and each one has numerous options for you to choose from, and we spent the time and did the legwork to help you find the best of the best. Here are the best dress pants to stay classy this Spring.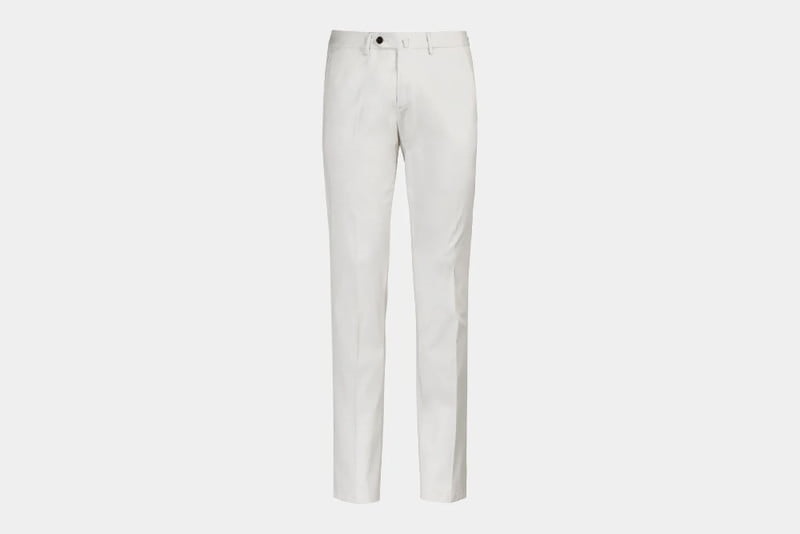 Suit Supply Off-White Porto Chino in Stretch Cotton
Best Premium Chino
The truth is that you probably can't go wrong with any of the chinos from Suit Supply. We love the Porto in summer-ready off-white stretch cotton for its flattering straight-leg silhouette and flat front. While a good pair of white or off-white dress pants can make you look sharper than anyone else, you also run the risk of ruining them with stains. So, take care.
Suit Supply Off-White Porto Chino in Stretch Cotton
Best Premium Chino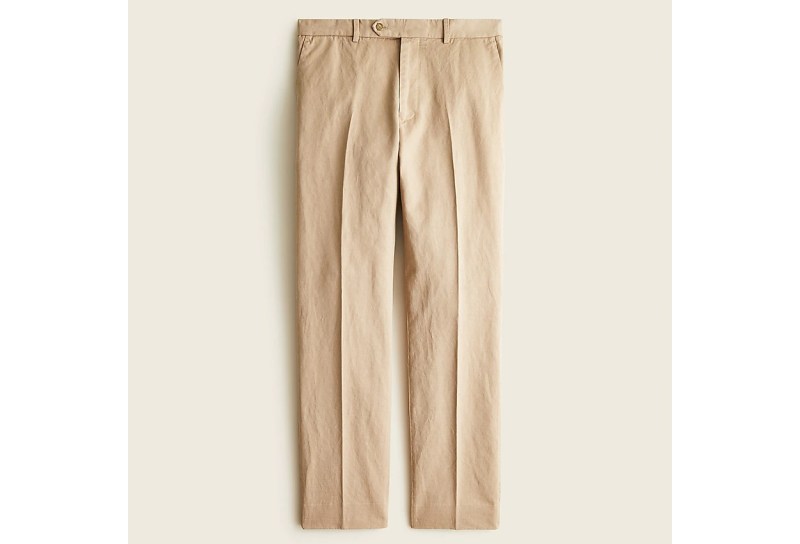 J.Crew Garment-dyed Chino Suit Pant
J.Crew's garment-dyed chino suit pant is essentially an elevated version of classic chinos. You can wear them as part of a suit with a matching jacket, or you can wear them solo as semi-formal pants. The cotton-linen blend fabric makes them ideal for spring and summer. Just keep in mind that if you wear the pant separately from the jacket too often, they will wear differently. If you have the funds and plan on wearing them often on their own, pick up an extra pair to keep your suit pants sharp.
J.Crew Garment-dyed Chino Suit Pant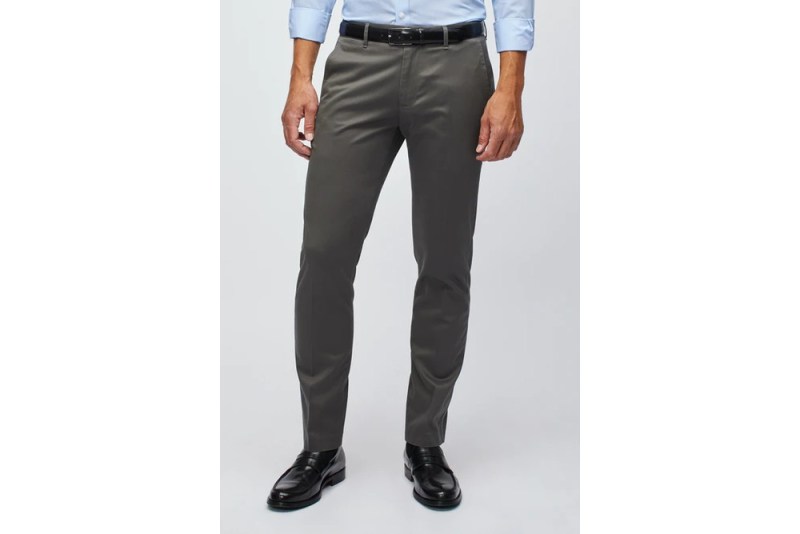 Bonobos Stretch Weekday Warrior Dress Pants
Bonobos started as a company on a mission to make pants that fit as well as they look. This wrinkle-resistant, easy-care cotton pant does just that in a range of larger sizes. It may throw you a little if you walk into their store, as you simply try on the limited product they have on hand before shipping you your perfect pair. But by the time you're wearing them, you won't want any other pair.
Bonobos Stretch Weekday Warrior Dress Pants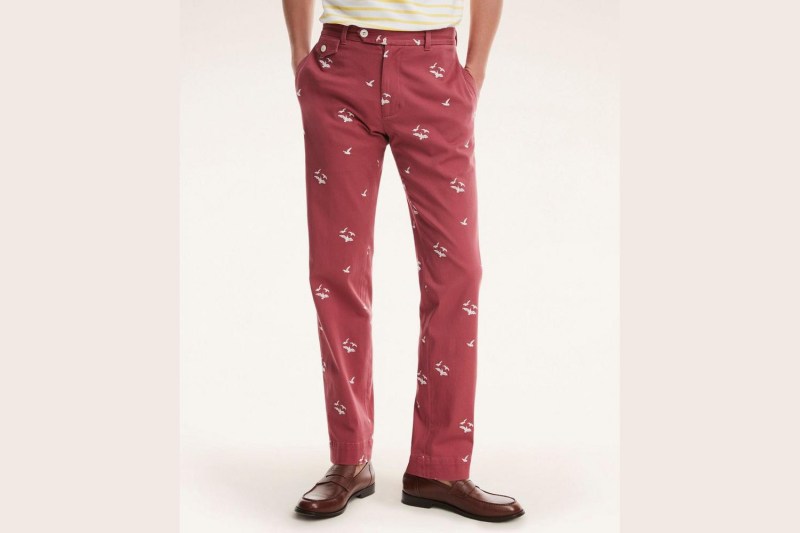 Brooks Brothers Milano Slim Fit Seagull Embroidered Chinos
It's summer, you're invited to a party, and you want to wear pants that are formal but still let everyone know that you're there to have fun. You can stand out in a lot of ways, but these pants are a great option. Pink suiting chinos with embroidered seagulls on them from Brooks Brothers are not a bad choice.
Brooks Brothers Milano Slim Fit Seagull Embroidered Chinos
Kinetic Twill 5-Pocket Pant
Ministry of Supply fancies themselves as the real-life Quartermaster for men around the world. In the same way Q provides James Bond with all he needs to accomplish the mission at hand, they do the same with simple, stylish, and functional clothing. These Kinetic pants will look great with a casual jacket or paired with a simple button-up for a backyard party.
Kinetic Twill 5-Pocket Pant
Gucci Maxi Horsebit Pant
Few names in fashion have been able to be just as beloved by hedge fund managers on Wall Street and by wiseguys of the underworld. Gucci is one of the most well-known brands in the world, and therefore you can't go wrong with a unique pair of dress trousers that will make you stand out. Still thinking about the Kentucky Derby? These horse-bit pants will fit right in next year.
No matter your budget or taste, you can find a pair of lightweight dress pants for every occasion. Even if the event doesn't necessarily require dress pants, they're always a good idea. You can wear a pair with leather sandals and a plain white T-shirt for a high-low look on your next night out. Or spruce up your work attire with a patterned slack rather than the usual chinos. They go with leather oxfords just as well as your favorite sneakers. You can always be underdressed, but you can never be overdressed, so stay classy this spring.
Editors' Recommendations