Jake Gyllenhaal is an American actor who has gained widespread recognition for his roles in films and the entertainment industry. Besides his marvelous and splendid performances, the actor has also gained much momentum for his impeccable sense of fashion and grooming. With his dashing personality to confidently carry any look, Gyllenhaal never hesitates to experiment with different styles and looks. He has become a true icon in men's hair fashion. 
Here, we have jotted down a list of stunning and stylish Jake Gyllenhaal hairstyles and haircuts that will significantly impact your overall look. Whether you want ideas to change your hairstyle or want to update your grooming, this article is your guide to some of the most stylish and uber-cool haircuts flaunted by Jake Gyllenhaal.
13 Best Jake Gyllenhaal Haircuts And Hairstyles You Should Check out
1. Jake Gyllenhaal Southpaw Haircut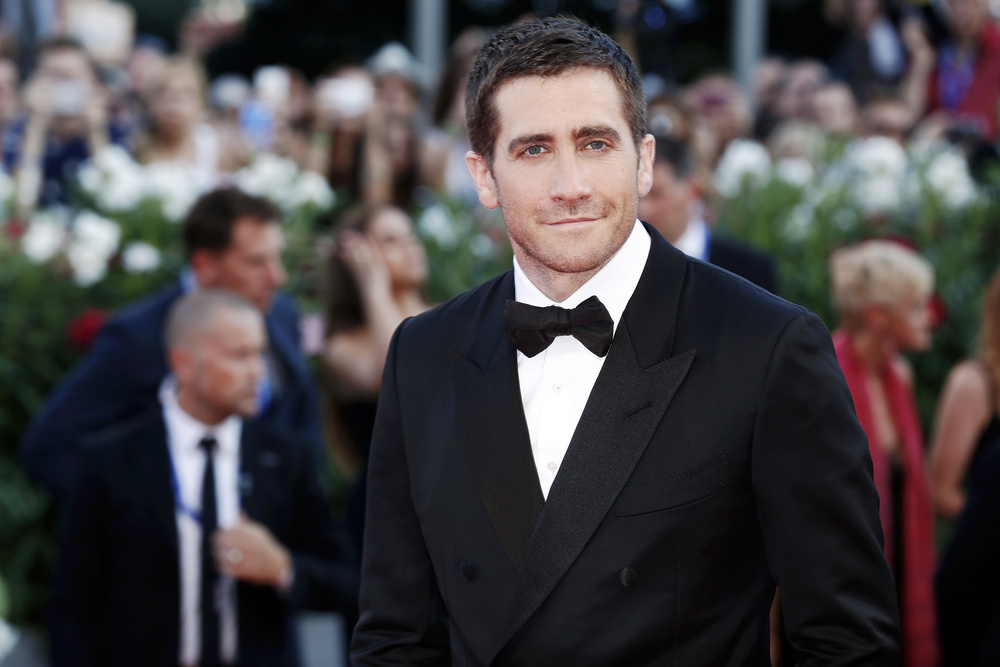 In the movie Southpaw, Jake Gyllenhaal played the role of a professional boxer, and for the same, he sported a shaved head or a concise buzz cut. This closely cropped hairstyle has gained significant recognition amongst youngsters as it looks chic and easy to maintain. If you seek a clean hairstyle with minimal styling and maintenance, then a buzz cut is your option. They are suitable for the warmer weather as they maintain a neat and breezy appearance. This classic hairstyle is comfy and light, making you look stylish without any hassle.
2. Jake Gyllenhaal Jarhead Haircut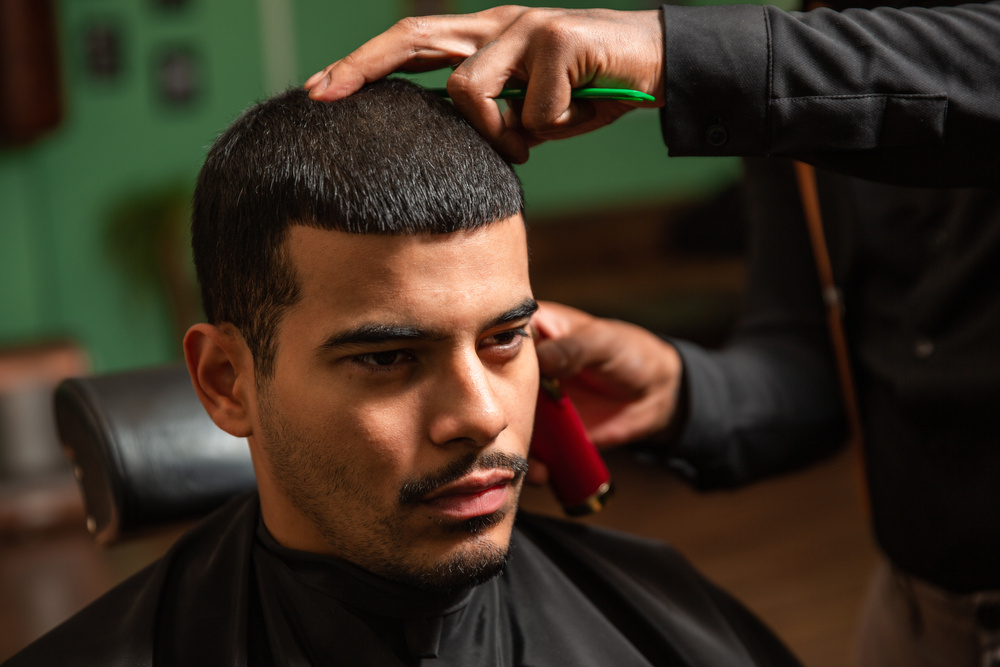 In the movie Jarhead, Jake Gyllenhaal embraced a military-style high and tight haircut. This type of haircut is characterized by very short sides and back with slightly longer hair on top. High and tight haircuts are known for their clean and well-defined lines, giving a sharp and tidy appearance. Also, this hairdo is low maintenance and suitable for people who want to look clean and minimal with a professional hairstyle.
3. Prisoner Jake Gyllenhaal Hair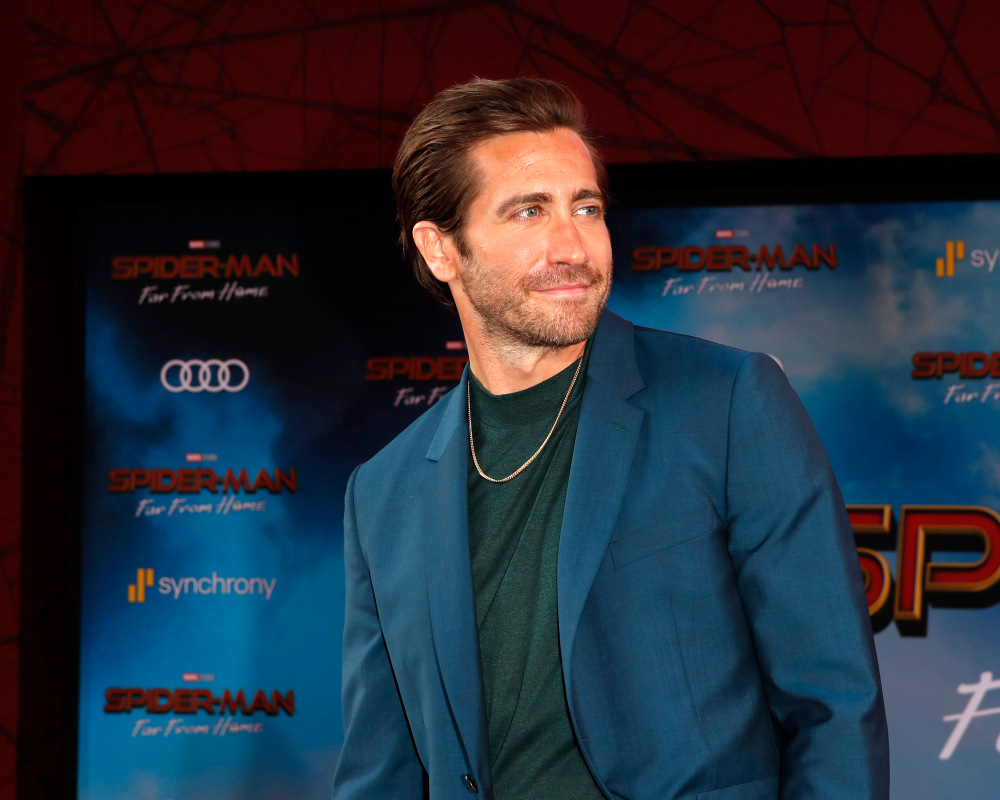 In one of the most famous movies, Prisoners, the actor kept his hair in a short and neat hairstyle. His hair was trimmed close to his head, but it wasn't as sharp as a buzz cut. It was a tidy, chic, and sophisticated style that suited his detective character in the movie. For those who want a professional and elegant appearance, you must play and experiment with this hairdo. You can keep the front hairline long and try a combed-back sleek hairstyle for everyday office looks.
4. Long Flow Hairstyle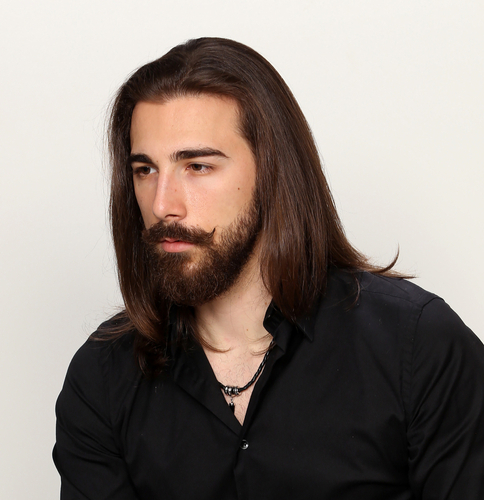 This offbeat and unique men's haircut involves long hair that can be styled in many ways. You can try different variations, including layered lengths, featuring different types of texture and movement, or opt for straight layers. Jagged cut layers can also be tried for a messier finish. What sets this hairstyle apart is its natural and relaxed appearance. If you are looking to twist your hairdo with a more casual or even bohemian look, then this hairstyle can be your most suitable choice. Mid-length hair will look very classy with this style. 
5. Long Dishevelled Haircut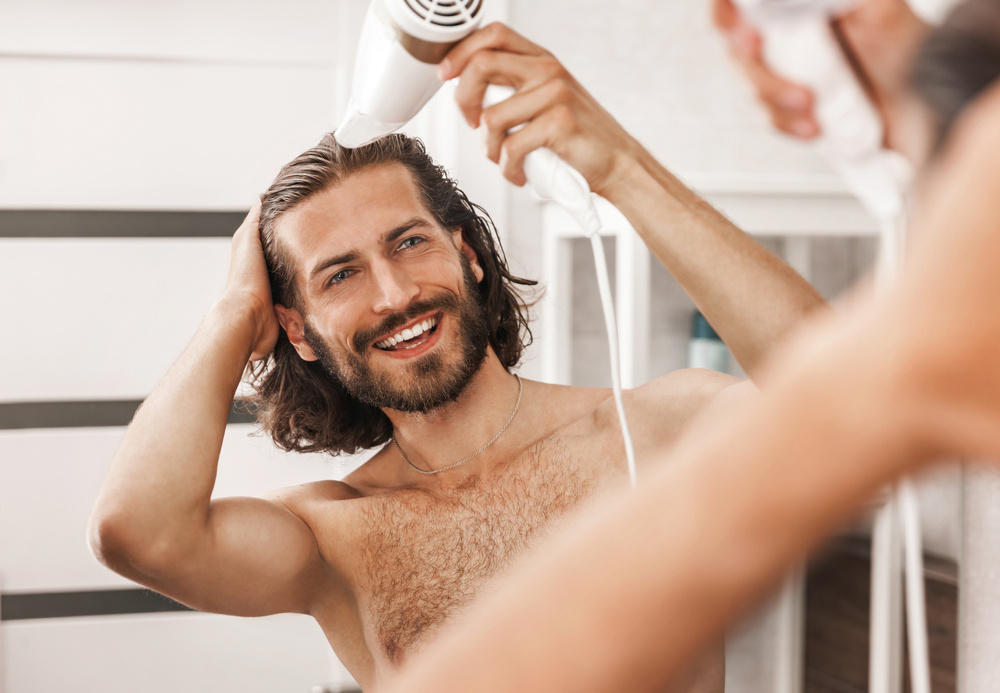 Jake Gyllenhaal once sported this haircut in the movie Donnie Darko, wherein he portrayed the look of a troubled teenager. It's an excellent choice for men who like to keep their hair wild, messy, and tousled. Long, disheveled hair can be worn in various ways, such as loose and free-flowing or tied in a bun or ponytail. It's a style that embraces a relaxed and carefree look. Overall, it's a hairdo that displays a casual, laid-back, and slightly unkempt vibe. Make sure to maintain a messy hair type with this cut for a refined finish. 
6.  Slicked Back Medium-length Hairstyle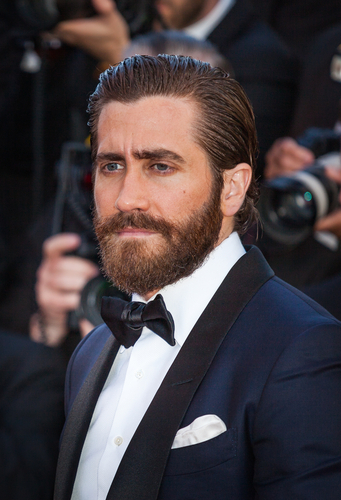 Try out this hairdo inspired by Jake Gyllenhaal's medium hair that he flaunted in one of his most renowned movies, Zodiac. He portrayed newspaper cartoonist Robert Graysmith in this film, and he truly flourished this excellent character with a neatly combed hairstyle. This hairstyle is suitable for a smooth and polished appearance and should be ended with a styling product like hair gel or wax to hold the hair in place for a sleek and controlled look. You can use a regular comb for a gentle and natural sweep that provides a more defined and neat slicked-back appearance. From formal events to everyday occasions, this elegant hairstyle can be worn almost anywhere.
7. Middle-parted Locks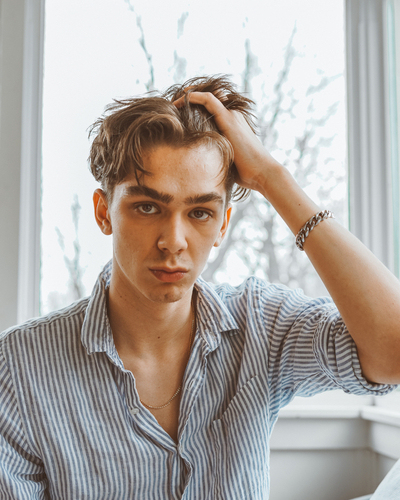 For a bold and adventurous look, Jake Gyllenhaal had long, flowing hair in the movie Prince of Persia. To achieve this look, you can part your long hair directly from the center. This hairstyle helps you to achieve a balanced and symmetrical appearance. If you have naturally straight or wavy hair, this hairstyle is rightly made for you. However, to twist up the look of this conventional hairstyle, you can try bun options or half-up, half-down hairstyles. It's a versatile style that can be worn casually for a relaxed look or dressed up for more formal occasions. If you have dry hair, then this hairstyle might not be suitable for you. 
8.  High Fade Short Haircut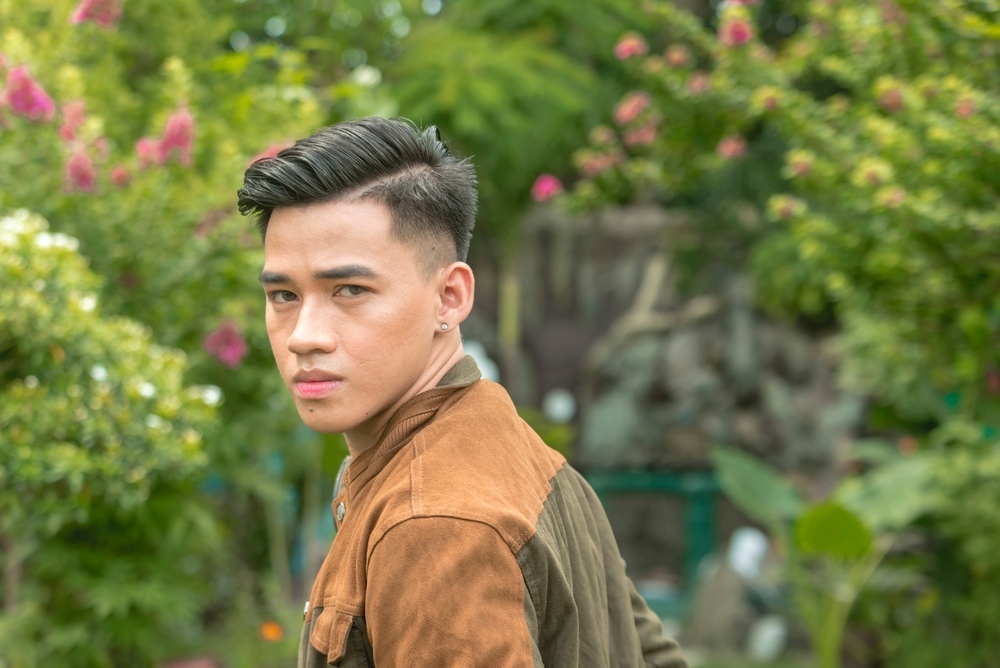 This Jake Gyllenhaal haircut is a trendy and modern style that requires a gradual transition of hair length from longer on top to very short or shaved on the sides and back, creating a sharp contrast. This creates a clean and polished look. The top portion of the hair can be styled in various ways, such as textured, slicked back, or left slightly longer for a tousled look. This style offers a clean and edgy appearance, making it a popular choice among those seeking a contemporary and fashionable haircut.
9.  Messy Brushed up Hairstyle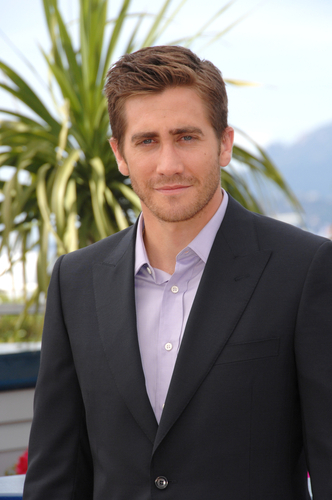 In the movie Spider-Man, Jake had a scruffy beard with a more casual, unkempt hairstyle. You can twist this hairstyle up a notch and brush it upward to create a tousled and textured appearance. For this hairdo, make sure you opt for a haircut that is longer on top and shorter on the sides and back. The messy brushed-up hairstyle is an excellent choice for men seeking a relaxed and youthful look. It is super flexible and can be adjusted for the length you want. People with both short and medium-length hair can try this hairstyle. It's a style that works well for everyday wear and informal settings, adding a touch of effortless style to one's appearance.
10.   Outward Twisted Subtle Quiff with Natural Wave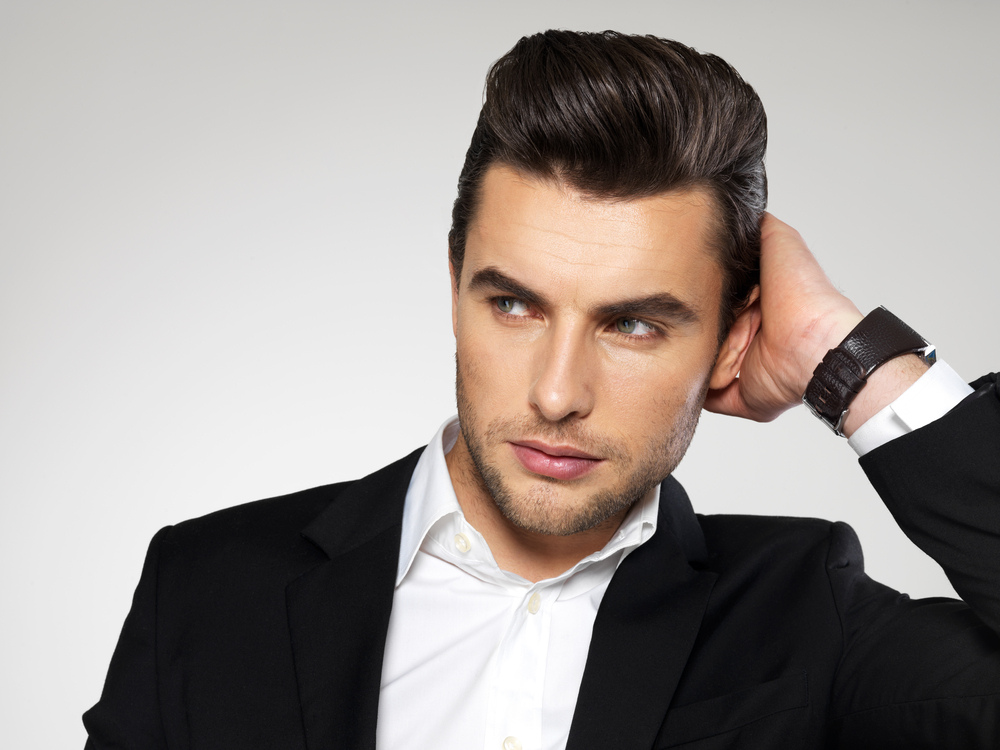 In this simple style, the hair at the front, often the bangs or fringe, is twisted or curled outward instead of combed or brushed upward like a traditional quiff. The rest of the hair can be styled in various ways, such as slicked back or left with some volume. The outward twisted quiff is a Jake Gyllenhaal-inspired hairstyle that is equally fashionable and attention-grabbing. It can add a playful and unique element to your look, making it ideal for those who want to stand out with a touch of uniqueness. This style is best suited for those who appreciate a mix of conventional and offbeat touches in their hairdo.
11.   Undercut with Tapered Sides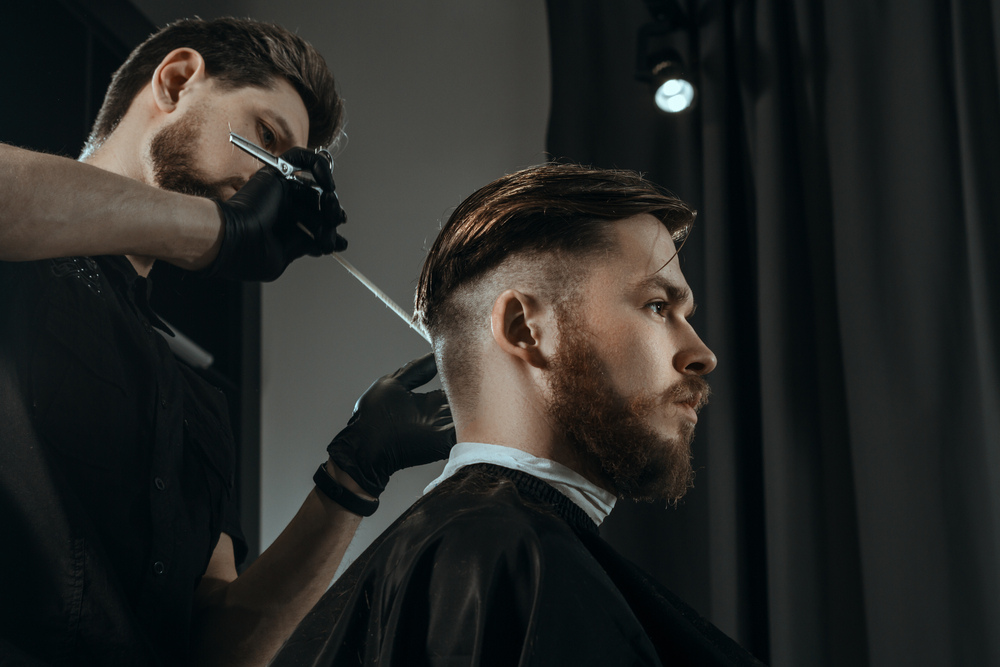 Out of all Jake Gyllenhaal's hairstyles, this one is the most intense. It makes him look quite severe and stern. If you like solid and serious looks, you must consider this hairstyle. Jake has longer hair on top and shorter hair on the sides, just like a regular undercut style. Many men also choose to include a fade with this haircut. This hairdo allows flexibility for experimentation, and you can also opt for a mix of haircut styles to achieve a style that suits perfectly your hair texture and facial features.
12. Butch Cut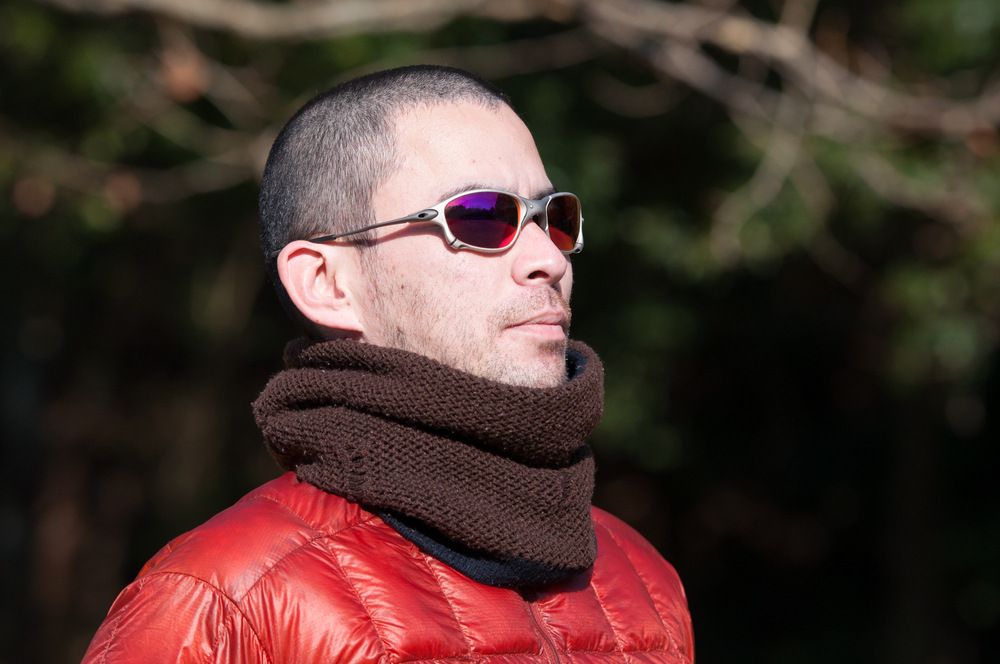 Think of a butch cut as a bit longer version of a burr cut. People like it because it's longer and works well for any situation. Like a burr cut, all your hair is the same length in a butch cut. Jake embraces a similar style in varied movies, including Jarhead and Southpaw. Make sure to complement this hairstyle with a minimal beard or a mustache for a bold, intense, and muscular look. You can also try dark brown color to enhance the appearance of the style even more.
13. Jake Gyllenhaal Medium Length Hair with Wavy Texture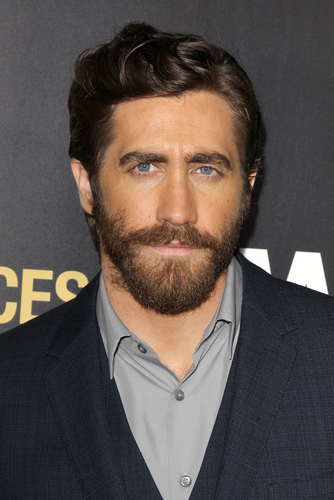 Jake Gyllenhaal has naturally wavy hair; thus, he is frequently seen embracing comb-overs or slicked-back looks with its chic hair texture. But sometimes, he leaves his beautiful waves as they are, which adds to his dreamy and handsome appearance. When combined with his beard, his wavy hair creates a captivating look. This versatile hairstyle can be worn in various ways, whether left to flow naturally or styled for a more polished appearance.
Conclusion
Regarding men's hairstyles and fashion, few Hollywood stars have set the standard for modern hairstyles, and Jake Gyllenhaal is one of them. With his stunning styles, hair transformation, and experimentation, Jake has become a trendsetter and left a lasting imprint in people's hearts who love trying new hairstyles. Moreover, Jake Gyllenhaal's hairstyles and haircuts can be embraced by anyone and suit any face shape and hair texture. Whether you're seeking inspiration for a fresh haircut or want to add to your grooming routine, the list mentioned above of Jake Gyllenhaal's hairdos offers many options. Jake Gyllenhaal usually picks hairstyles that aren't too wild or showy, but they're not dull. They have just the right touch of flair that is sure to amaze people everywhere you go, and they work well for almost any event or situation.
ALSO READ: 70 Best haircuts for women to try in 2023
21 Must-try Haircuts for Straight Hair That Will Leave You in Awe
39 Top Miley Cyrus Hairstyles and Haircuts: From Long to Short Hair