Men's summer fashion is an ever-changing animal that is difficult to keep up with if you're not paying attention. While it seems that men's fashion moves much slower than women's fashion, the truth is that it moves just as fast, but with smaller movements of the needle. As the seasons change, there are certain trends and items that we love to wear. This is a collection of the best garments you can use to put together the best summer looks for the rest of the season.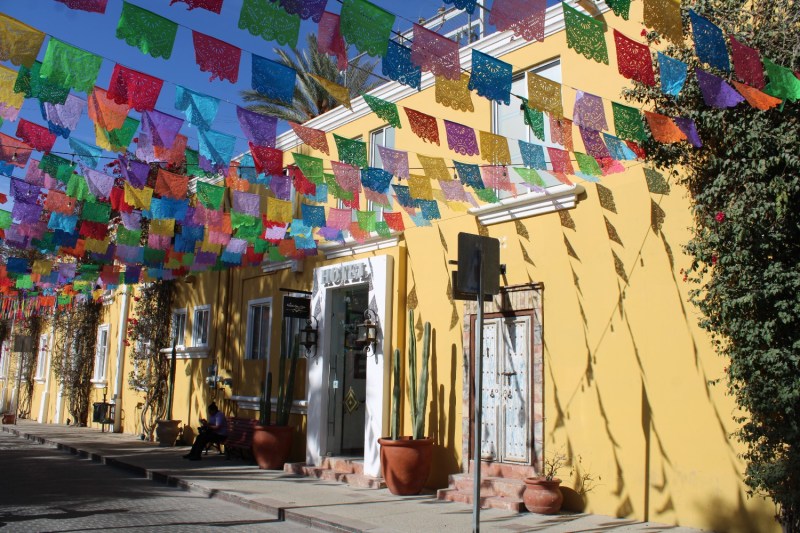 Summer colors
This summer's palette remains somewhat muted and neutral, often taking cues from nature, with bright pops of color enlivening earth tones. White, taupe, black, and navy are our key foundation hues, but a "fall for spring" story means we're seeing traditionally autumnal colors like olive, brown, and rust, working their way into our shorts, T-shirts, and swimsuits. Those are further bolstered with clear shots of green, aqua, and bold red, as well as bright yellow and orange. Pantone may have expressed it best with its color(s) of the year: Pantone 17-5104 Ultimate Gray and Pantone 13-0647 Illuminating.
The return of Y2K
As the fashion world goes around in circles, the styles of the times cycle back to be relevant once again. So break out those looser fit shirts and pants; skinny is out. There are many looks that are going to look familiar if you are of a certain age to have experienced these the first time around.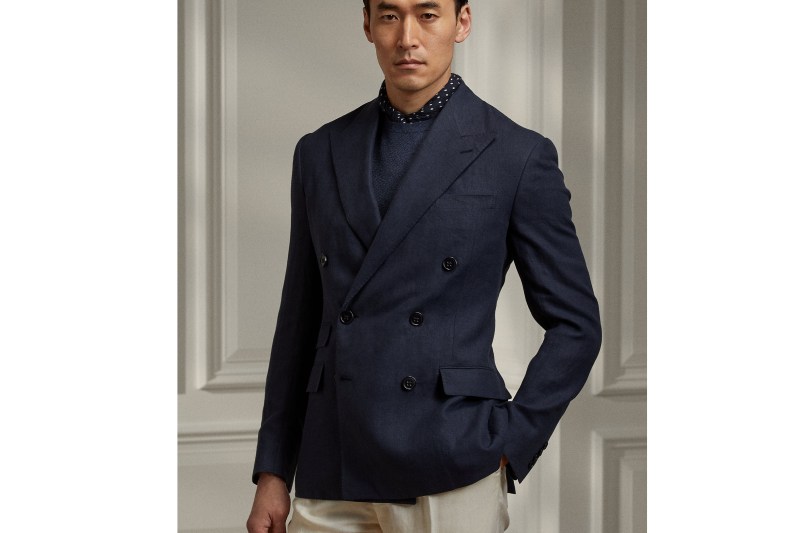 Ralph Lauren Purple Label Kent linen sport coat
Grab a blazer that would make F. Scott Fitzgerald proud. This classic navy double-breasted sport coat will dress up nicely with a pair of white trousers for summer weddings but would also make a pair of jeans or shorts look like the cat's pajamas.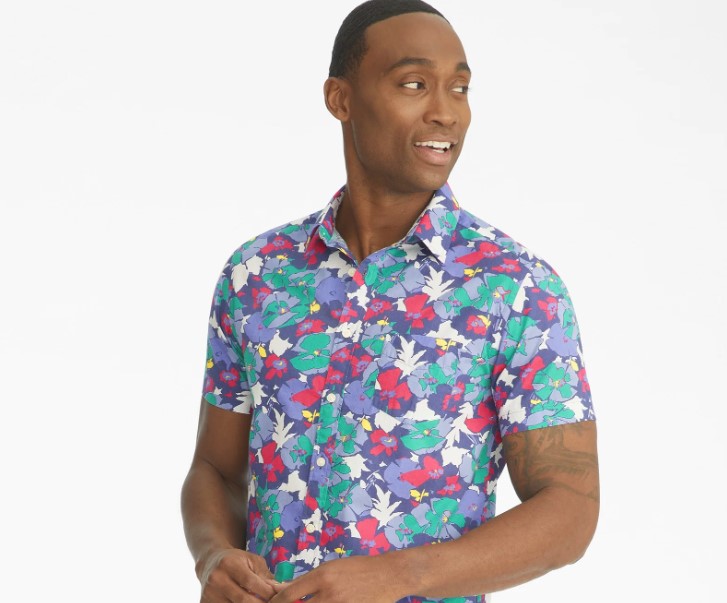 UNTUCKit Ramisco shirt
UNTUCKit has made a habit of bringing a collection of fun and exciting patterns and colors that will keep you looking great all season long. This particular floral option with bright colors will get nothing but fun reactions.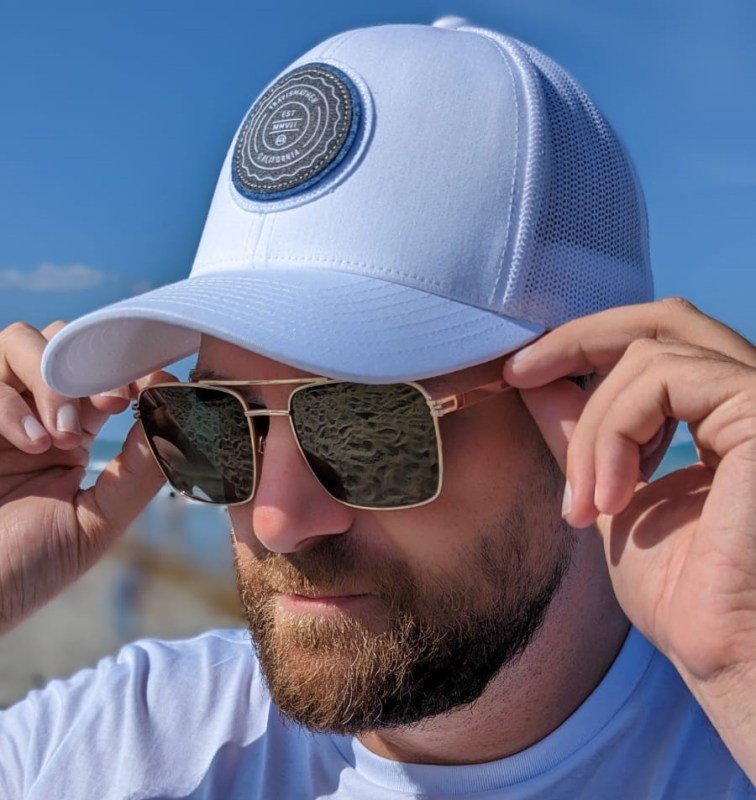 Privé Revaux The Future aviator
You can't go wrong with a sunglasses brand that was designed by celebrities. If you want to look like the most famous people in the world, you can break out the aviator sunglasses and channel your inner Jamie Foxx, who just happened to co-found the brand.
Body-baring vibe
We live in a visual, social media world, and from TikTok to Instagram, to dating apps to (enough already) Zoom, we're more body-conscious than ever. The good news is that body acceptance means that even if we're not in triathlete shape, it's okay to bare a little more flesh: Skin is (once again) in.  This is definitely the summer to get (almost) naked.
Standard cloth mesh tank top
Combine just a wee bit of roller disco attitude with open-weave cotton mesh for this updated take on the classic mesh tank top. Wear it anywhere to flout "no shirt no service" rules and look as cool as you feel.
Banana Republic ribbed tank top
Banana Republic is one of the best in the business when it comes to basics. This tank top will work well for you whether you are wearing it on its own or as an undershirt.
Do I even have to name-drop Milo Ventimiglia's thighs (who should have a 'gram account all their own)? Pay attention to proportions, but if you've got chicken legs or haven't missed a leg day since the '90s, wear your shorts shorter than ever this season.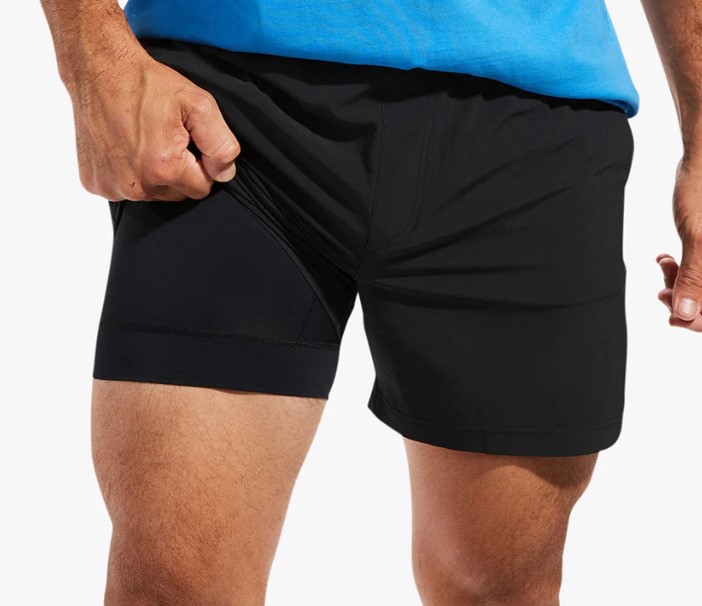 Chubbies Secret Agent
We like this pair for its comfy stretch polyester blend and casual elastic waistband. They also come in a nice range of colors, so you can order several pairs and not get caught short on options.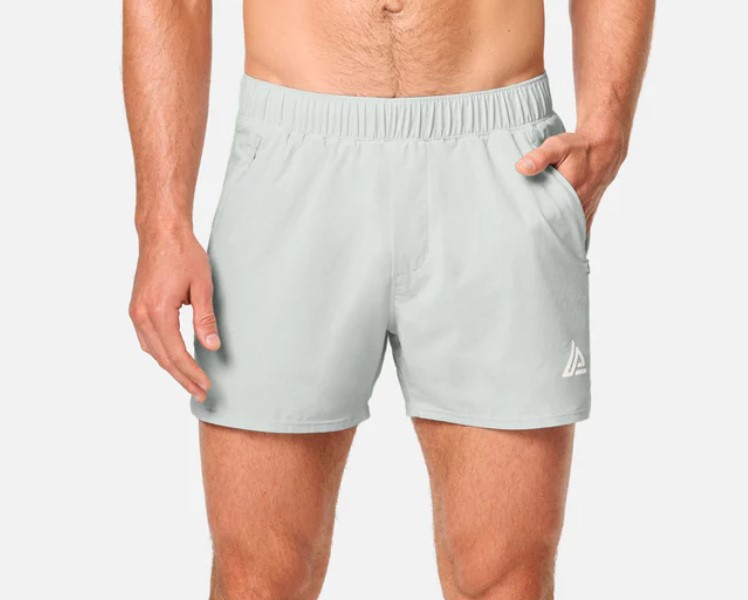 Athletegy Quad Short 2.0
Knee length is out. The Magnum P.I. look is back. That means you should opt for something less than 7 inches to show off your thighs. Athletegy is one of the best in the business at making clothes that show off the progress you're making in the gym. And these shorts are the best they have for showcasing your tree trunks.
Modern architects have taken to incorporating plants, trees, and landscapes into office spaces, bringing the outdoors in to boost our moods and our well-being. Dubbed "biophilia," the trend is reflected in our clothing by bringing clothes previously relegated to the trail or the campsite into the office and onto the street. Just as important as the style is the building interest in sustainably sourced materials that are good for the planet and the workers who create these garments.
Terra Thread organic tee
If you love the earth, then Terra Thread is the brand that will align with your ethos. It dispels any fast-fashion practices and commits to a process without any third parties and retains total control of its manufacturing, ensuring only the best of the best and most ethical practices are used.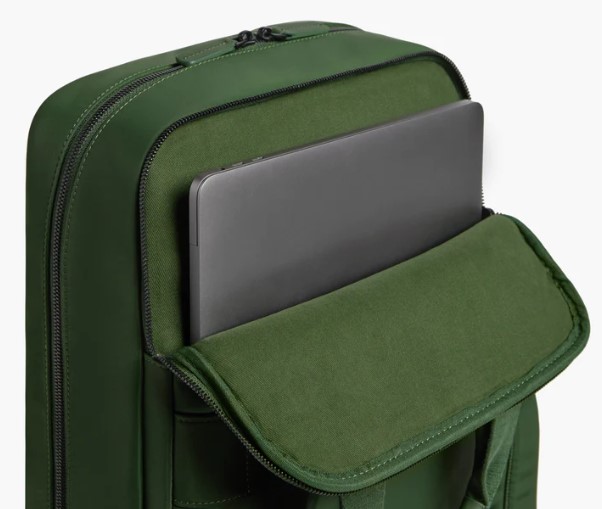 Monos Metro backpack
Speaking of ethical practices, Monos focuses on simplicity and timeless classics in an attempt to create the kind of product that you can be proud of for years to come. Its simple backpack will be the only one you need this summer (and many more following), and it comes in many different colors to suit your lifestyle.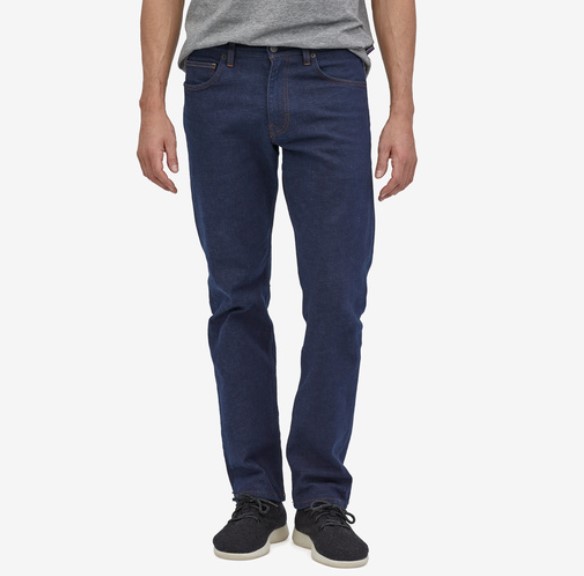 Patagonia Regenerative jeans
Made with regenerative recycled cotton and a touch of spandex, these jeans are perhaps the world's most responsible and the most comfortable. While others are searching for something to wear, you are already out the door for your summer hike with jeans made for explorers by explorers.
The epic Western shirt
There is something about an iconic Western shirt that makes every man look a little more handsome. Maybe it's all that dusty cowboy bravado, or maybe it's just that the classic silhouette — featuring a yoked shoulder and angled pockets — draws the eye up, making shoulders look broader and slimming the torso. If you don't already have one, get one now and wear it forever.
Devil Dog Dungarees denim shirt
From the king of denim, this Western denim shirt is as tough as you need it to be. Soft enough to wear to a weekend barbecue but rugged enough to hold up against any environment or chore you have ahead of you. One of the coolest features is the eyelets under the armpits to keep you cool.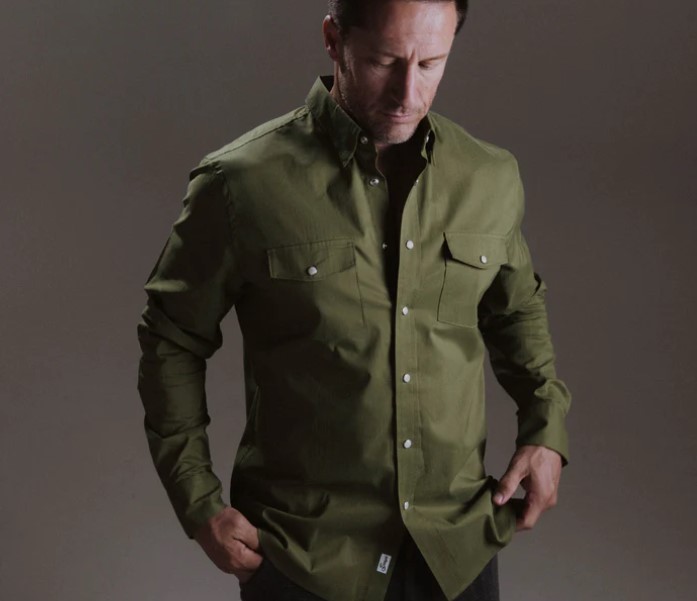 Snaps Clothing rambler
Nobody knows the Western shirt like Texans. And Snaps Clothing takes its Dallas roots and puts them into practice with its transparent manufactured shirts. Each one features its signature pearl snaps; this is the most Western of Western shirts you can get while sticking to the luxurious side of the aisle.
Style that's built to last
On a related trend, we're being more careful about building wardrobes with style that transcends irresponsible fast fashion, carefully curating quality pieces that are made to last. The idea is also to cull our closets down to only the most key selections, making decision-making easier. We can be comfortable knowing we'll wear them for years, if not decades to come. This minimalist approach got a boost from movies like Nomadland, making us think about how we can get by with the bare minimum of possessions. Classic style and comfort are key here.
If there was any one good thing about quarantine, it was the ability to spend days at a time in our favorite sweats. Now that we can head out, we'd venture that a lot of us will be bringing that newfound comfort with us. Go for sophisticated colors and pair them with other wardrobe essentials for a laid-back (but not too casual) look.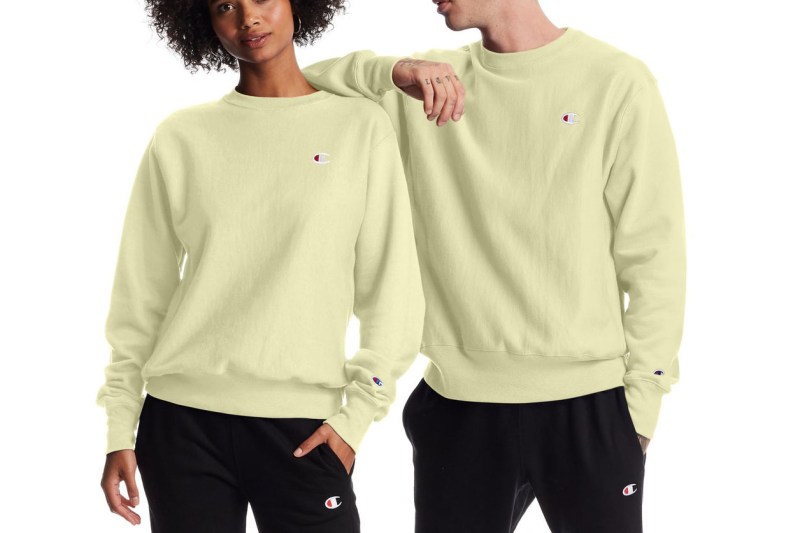 Champion reverse weave crew
We like this sweatshirt as our new sweater alternative. Pair it with khakis and pull it over a button-down shirt, and make sure that it's in the beach bag for when the breeze starts coming in off the ocean.
Fashion tech support
We live in a brave new world of fiber and fabric technology where man-made materials mimic the best that nature has to offer, then ups the ante to keep us dry, comfortable, and at a perfect temperature.
UNTUCKit Wrinkle-Free Performance Gironde shirt
It'll be the first shirt you grab on Mondays because you don't have to iron it, but you'll wear it the rest of the week, too, for its moisture-wicking and stretch comfort.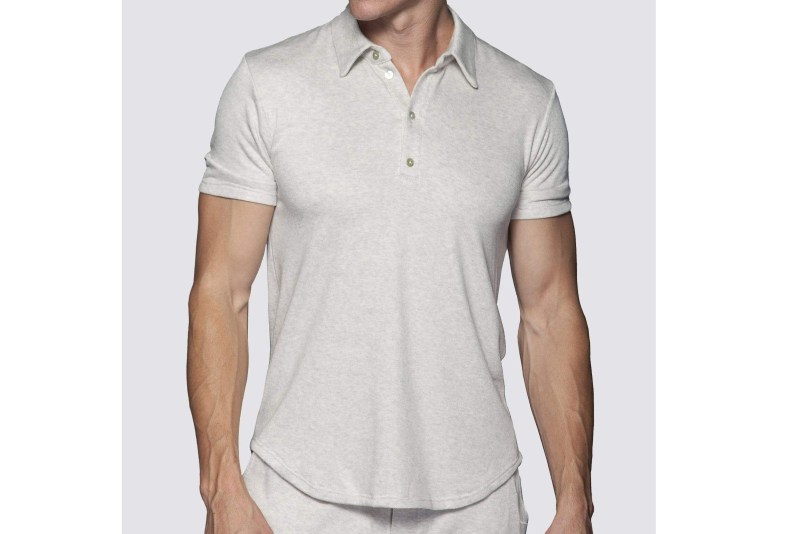 Bleusalt The Point polo
We kept pulling this polo shirt off to check the tag because we were sure it was cashmere, it is so soft, but it's actually made from sustainable Tencel Modal.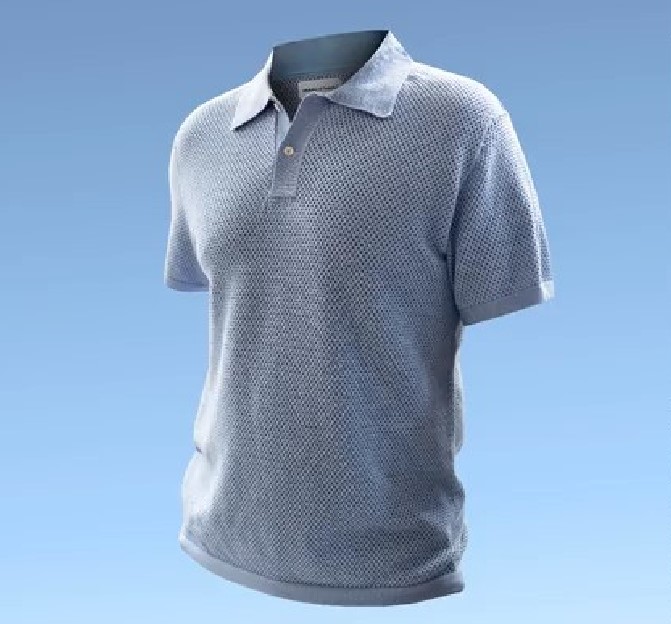 Ministry of Supply Labs 3D Print Knit Air Polo
This brand named itself after James Bond's own Q, which means it's focused on the more functional side of fashion. This polo is made of open-knit construction, which makes it airy and light. They are made to order so no materials go to waste, and they can keep pollution to a minimum.
The footwear industry has long been at the forefront of using new materials to offer increased comfort and longer wear, but this season the nerds have taken over the building. Look for improved performance features that make every step better.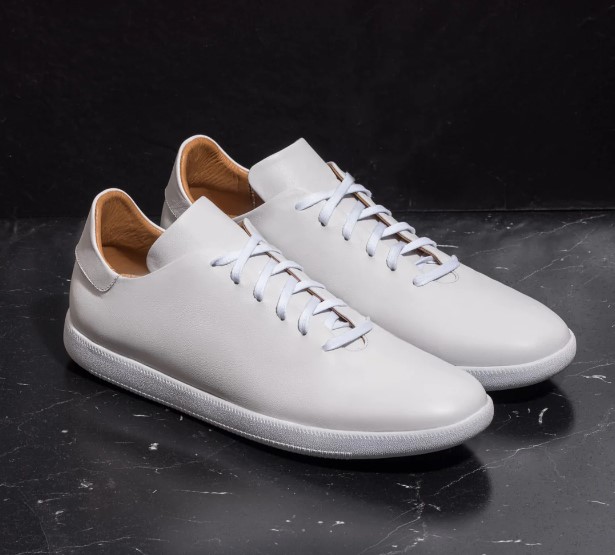 Beckett Siminon Geller trainers
Everyone needs a clean pair of white sneakers in the summer. No matter what outfit you want to rock, white sneakers will top it off perfectly. These sneakers are the perfect minimalist option made to order and handmade by artisans dedicated to the process.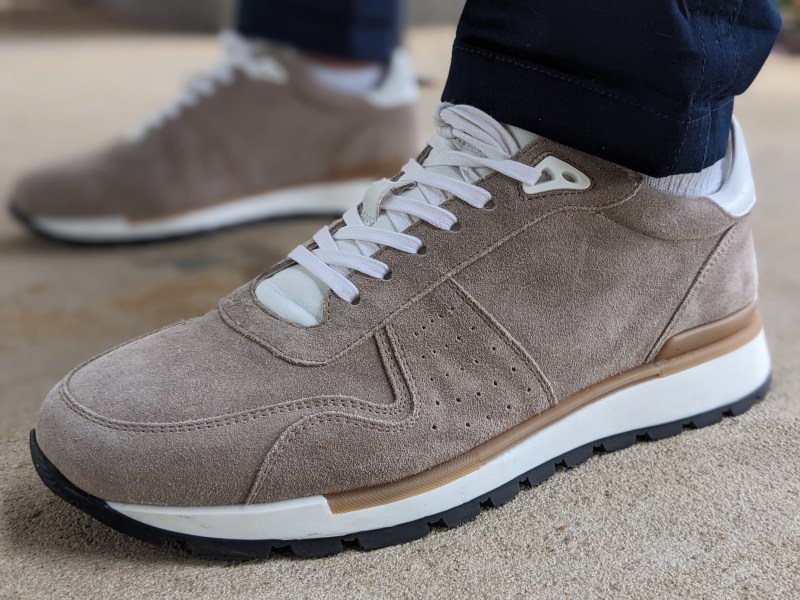 La Canadienne Louis suede
Suede has never been the go-to summer shoe, but this beautiful option is the newest in innovation from La Canadienne. If you are looking for an alternative to white sneakers, but still want to keep things as light as possible, these will be your favorite shoes of the summer.
There you have it. As your summer trucks along, you will need to build some great outfits for everything from vacations to backyard barbecues. Picking up a few of the items listed above is the perfect way to ensure you always have what you need to look your best.
Editors' Recommendations