The trend of men's high-end jewellery has been well-documented and has gained popularity in recent times. However, the grandiose of premium watches for men still reign supreme as the pinnacle of men's accessories. An exquisitely crafted timepiece serves as both a status symbol and a conspicuous expression of a man's personality, power and prestige. It is not surprising that many notable and influential men throughout history are often known for a particular type of watch they wore on their wrists.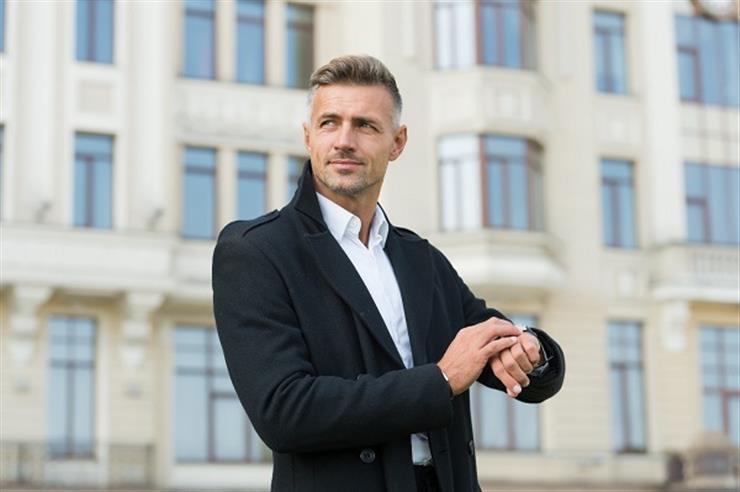 Premium watches for men are indispensable accessories that can significantly enhance your fashion sense. Before you step out, whether it's for a formal event or a day at work, a watch can effortlessly elevate your outfit to the next level. It's often the finishing touch, the final addition, that catches the eye. While workwear or everyday watches are typically deemed functional, party-wear watches can be more daring. Luxurious premium watches for men, on the other hand, are versatile and can complement any attire. So, cast aside your reservations and peruse the following exceptional watch options, knowing that you deserve to indulge in luxury from time to time.
 Dripping Gold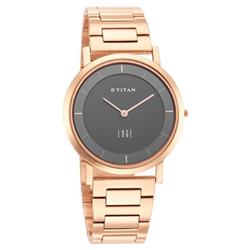 Nothing screams luxury like gold premium watches for men. If you want to make a fashion statement, we suggest opting for this sleek and stylish watch in rose gold. The minimal anthracite dial makes a subtle statement. This timepiece boasts a double push lock mechanism and a stainless-steel strap, along with 3 ATM water resistance, providing both durability and fashion in one investment. For those looking to indulge themselves with premium watches for men, classic styles are always a safe bet. So, if that's your style, this timepiece is the perfect watch for you. Put it on and walk into the boardroom feeling powerful and confident.
Duality of a Watch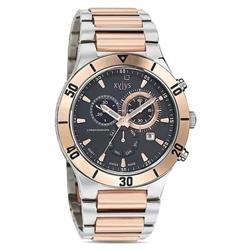 Two-tone timepieces are often regarded as a hallmark of opulence, wherein the watch's composition exudes a multitude of designs and offers compatibility with diverse ensembles. This specific watch features a multifunctional black dial and a two-toned stainless-steel strap that holds it together, intended to captivate and inspire the observer. Additionally, the quartz movement is contained within a stainless-steel casing, further complementing the watch's theme. The combination of black and gold hues is timeless when it comes to premium watches for men, and this particular timepiece is no exception. 
Back in the Black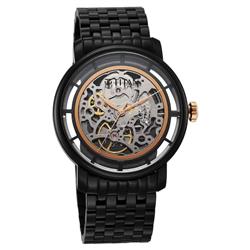 This luxurious timepiece is crafted with utmost precision and elegance. This watch is designed with a jet-black dial and a matching stainless-steel strap, giving it an alluring and sophisticated appearance. The watch's strap is made of high-quality stainless steel that ensures durability and longevity. The watch features a hand-wound mechanical movement that guarantees precision and accuracy in timekeeping. Its slimline design adds to the watch's modern appearance, making it a perfect accessory for formal and semi-formal occasions. Such premium watches for men are an embodiment of the fusion of tradition and modernity. It is the perfect addition to your collection, giving you a timeless and sophisticated look. 
Dapper Blue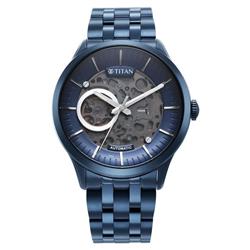 Deep blue premium watches for men have managed to look dapper as ever, no matter what they are paired with. This exquisite timepiece combines style and functionality with unmatched ease. The watch boasts a stunning blue strap that lends a classic and contemporary feel to the overall design, making it an ideal choice for all occasions, be it casual or formal. The watch's minimalist design not only accentuates its functionality but also makes it the perfect accessory for those who value practicality over extravagance. 
Premium watches for men serve as both a symbol of your power and prestige, as well as an expression of your personal style. And even though styles and trends may change over time, timeless premium watches for men, such as the ones mentioned above, would continue to prove to be a worthy investment. However, before you go ahead and buy a timepiece that steals your heart, make sure you pick a brand that is trustworthy and guaranteed to offer you your money's worth. One name that you can trust with your eyes closed is Titan. They offer a wide range of premium watches for men that are sure to catch your eye!