The Best Men's Fashion Ad Campaigns of the Fall 2023 Season
The Fall 2023 season has been described by many as "quiet luxury," and while that may be
particularly true of womenswear, menswear has always been a category dominated by subtlety, classicism, and detail. The best Men's campaigns of the season carried this tradition forward
while finding subtly insightful ways to rebel against it, paying homage to the values of
masculinity while finding new ways of asserting individuality within it.
Amiri, for example, explored what it means to be an icon of culture through a campaign that
impressively featured iconic rap duo Black Star, portraying the pioneers of conscious hip hop as style trailblazers to look up to. Meanwhile Balmain and Dior encouraged the fellas to get in touch with, if not their feminine side, a version of themselves that embraces sensitivity, glamor, and poeticism. Paul Smith and Dunhill served up men's campaigns that didn't offer any new perspectives in the way of masculine archetypes – but still had plenty of visual intrigue – instead portraying classic dress codes of menswear with an exacting, elegant, and imaginative perspective so as to show us why these categories are timeless.
Here are The Impression's Top 10 Men's campaigns of the Fall 2023 season as selected by
Cheif Impressionist Kenneth Richard.
Fendi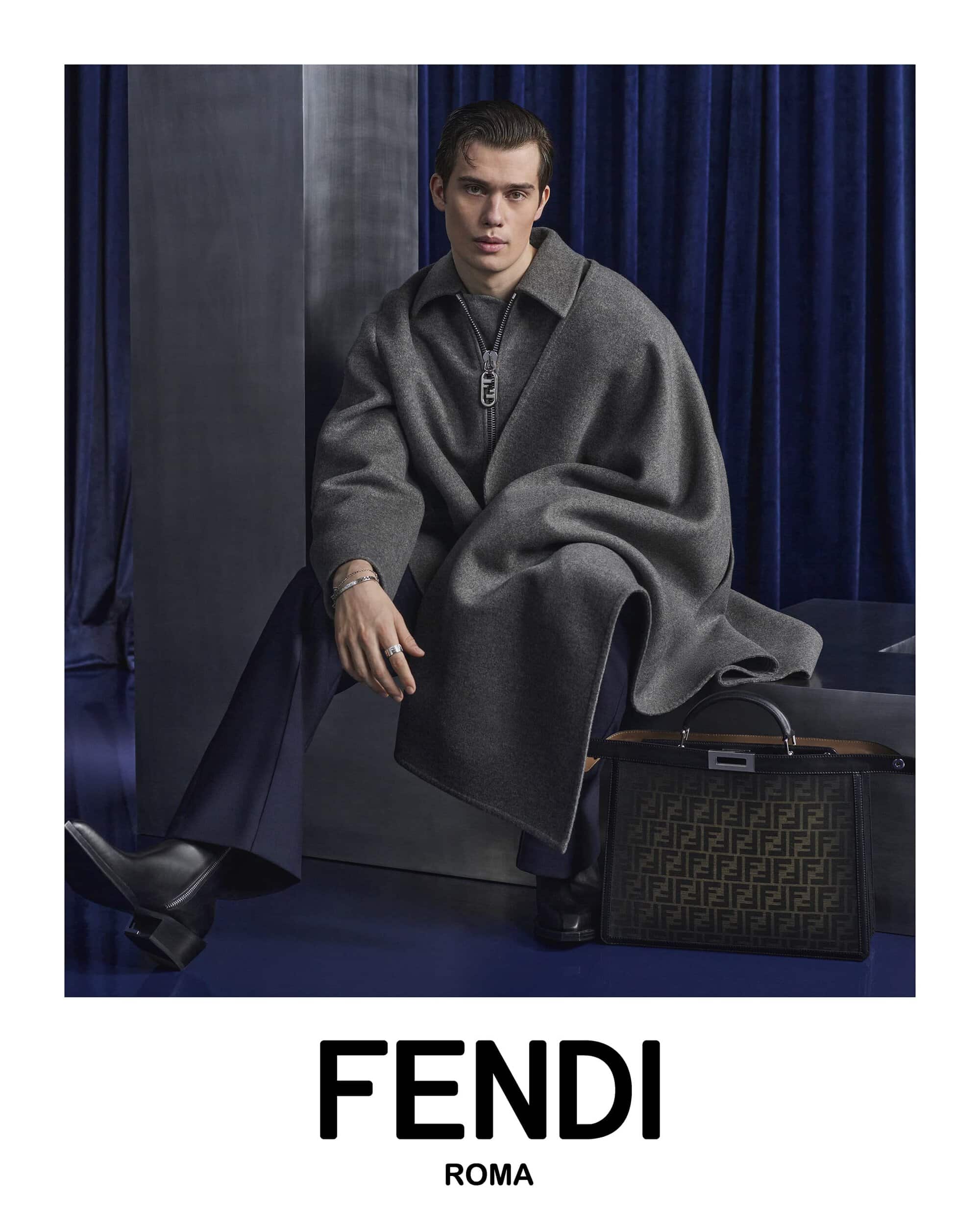 Artistic Director of Fendi Accessories and Menswear | Silvia Venturini Fendi
Artistic Director of Fendi Jewelry | Delfina Delettrez Fendi
Creative Director | Nico Vascellari
Film Director | Nico Vascellari
Photographer | Bruno Staub
Talent | Nicholas Galitzine
Stylist | Julian Ganio
Hair | Patti Bussa
Makeup | Daniel Sallstrom    
Location | Milan⁣
---
---