Malia Obama, the former first child, is being called "Timeless" and "Iconic."
Why? The now-iconic "Malia look" was captured in a recent photograph taken outside a convenience store in Los Angeles. Smoking a cigarette, Malia channeled Lisa Bonet, and Gen-Zers are loving it. But the cigarette only played a small part in this moment. It was the fits that got everyone hollering. Michelle's mini me was clad in viral "man pants, " the pleated ones, a cropped cardigan, platform shoes and long auburn boho braids flowing down her back, and she paired it with the most care-free demeanor.
Toasted: Brioche French Toast & Bananas Foster Glaze
Despite being the daughters of former President Barack Obama, 25-year-old Malia and 22-year-old Sasha have had very private childhoods. The lack of publicity throughout their formative years only made Thursday's citing of Malia that much more thrilling. People are intrigued by the sneak-peeks into Malia's everyday life and are finding a much- needed source of comfort.
"I hate cigarettes,'' said Blake Thornton, a popular Black Tiktoker known for his snarky comments. "But this picture of Malia Obama is quietly iconic. The pleated pants, the cropped cardigan, the platform shoes, the casual look of disdain, just all of it. I can't quite put my finger on it but I know this picture is an inspiration to little brown girls around the world." Malia, as a Black girl simply existing and living her life unapologetically, she is quietly commanding our attention.
"It's giving Lisa Bonet and I'm here for it," said several users on social media, referring to Bonet in the 80s and 90s. It's true. Malia's outfit choice is reminiscent of Bonet back in the day when she was a young actor on A Different World. Like Malia, Bonet always looked confident but casually cool and androgynous in her stylistic choices.
"Emotionally this picture of her has been how I felt manyyyyy times," commented a Tik Tok user. Much like Bonet, Malia is echoing an effortless and carefree attitude that is not always extended Black women. She is carving out a lane of her own, and she's certainly piqued our interest.
"The trousers, to be sure, are the real stars of the show here; to borrow the words of my GQ colleague Avidan Grossman, they invoked '"one dart, two pleats, zero notes,'' wrote GQ writer Eileen Cartter in a recent article on the website titled "Malia Obama Is a New Menswear Icon."
Truth is, Malia scored 10s across the board and we have no choice but to acknowledge her license to "just" be.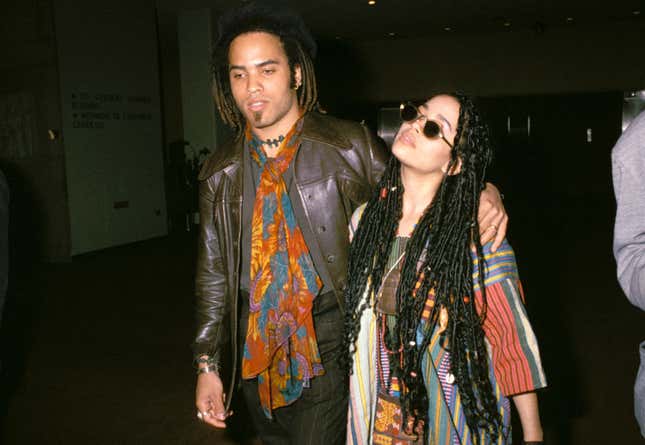 "Malia Obama is my post fashion month mood," said one X (nee Twitter) user following the development of the photos. To put it frankly, Malia Obama is just like the rest of us, and we are all here for it!
This isn't the first time Malia has caught our attention with her fits and it won't be the last. The internet is waiting to see what Malia puts on next since she is the one to watch. And for the record, we all know that Malia does not miss.
Aiyana Fewell is a senior at Howard University and reporter for HUNewsService.com.