Whether you have sleek hair or a long mane, you need the right styling products to create your signature look. For fancy hairstyles such as side parts, slicked-back styles, and everything in between, men need the best hair wax to get the job done.
What are the benefits of hair wax?
Hair wax helps add texture and holds your hair in place. It can also be used to create a variety of styles, including messy, slicked-back and spiked hairstyles. It typically has a thicker consistency than hair gel and provides a medium to strong hold. This is a hair product that helps control frizz, maintain volume, and add definition to your hairstyle. It can also be used for a wide range of hair types and styles, making it a versatile product.
At times, certain hair styling products leave your hair greasy looking or crunched up. Hair wax, fortunately, offers a more natural finish and is also more affordable than other hair styling products, making it a cost-effective option for those on a budget.
How to use hair wax?
Step 1 – Start with clean and dry hair
It's best to apply hair wax to clean and dry hair to ensure that the product adheres evenly.
Step 2 – Take a small amount of wax
Start with a small amount of hair wax, about the size of a pea, and work it between your palms until it becomes soft and pliable.
Step 3 – Apply it to your hair
Starting at the roots, work the hair wax through your hair, using your fingers to shape and mould your hair into the desired style.
Step 4 – Style as desired
Use your fingers or a comb to create the desired style. For a messy, tousled look, use your fingers to rough up your hair. For a slicked-back look, use a comb to smooth your hair back.
Step 5 – Reapply (as needed!)
If you need a stronger hold or just want to restyle your hair, simply add a small amount of hair wax and work it through your hair.
As there are different versions of hair waxes for different hairstyles, we've done our homework and compiled a list of the best hair waxes for men. Check them out.
(Hero and feature image credit: Courtesy iStock/Tassii)
Jump To / Table of Contents
01
The Man Company Machismo Cream Wax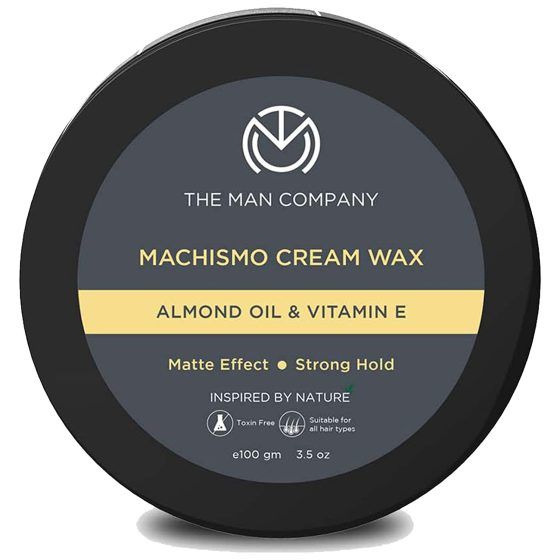 The Man Company's Machismo Cream Wax is quite different from regular hair styling gels. This product provides a strong hold that can last for up to 6 to 8 hours. Its water-soluble formula also ensures that it is easy to remove without compromising on the hold it offers. Unlike most hair styling products for men, this hair product doesn't contain petroleum jelly! In fact, its core component is actually beeswax, which doesn't block your hair follicles while also being easier to wash off. Containing natural essential oils such as almond oil, olive oil and Vitamin E, it also moisturises and conditions your hair to reduce split ends.
02
Beardo Stronghold Hair Wax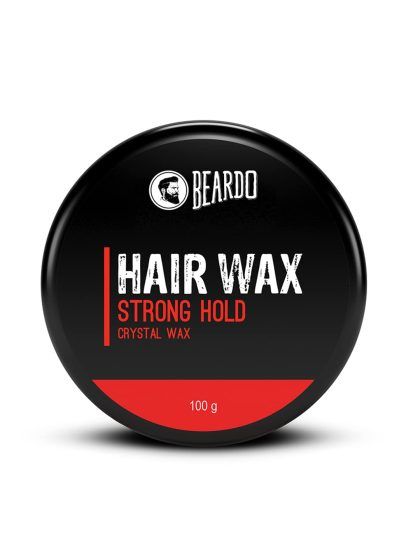 For a superior hold and glossy finish, Beardo Stronghold Hair Wax is the product to opt for. It uses crystal gel technology and has a formula that avoids hair damage and offers a long-lasting hold. An ideal hair product that makes hair styling effortless, this hair wax is also relatively easy to wash and won't weigh your hair down with a greasy hold. It is infused with aloe vera extracts and castor oil that soothes your scalp and prevents itchiness while also acting as a conditioner. 
03
Moroccanoil Moulding Cream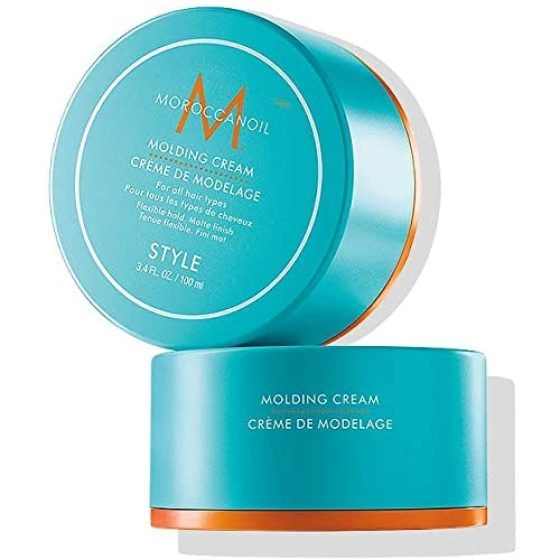 As its name suggests, the Moroccanoil Moulding Cream is a hair moulding cream that comes infused with argan oil and thickening fibres. This hair wax can be used to create a natural-looking texture and definition for various styles. Whether you wish to use it on a daily basis or for special occasions, it provides hydration and nourishment to your hair with a long-lasting, flexible hold and a semi-matte finish.
04
Schwarzkopf Professional Osis+ Flexwax Hair Wax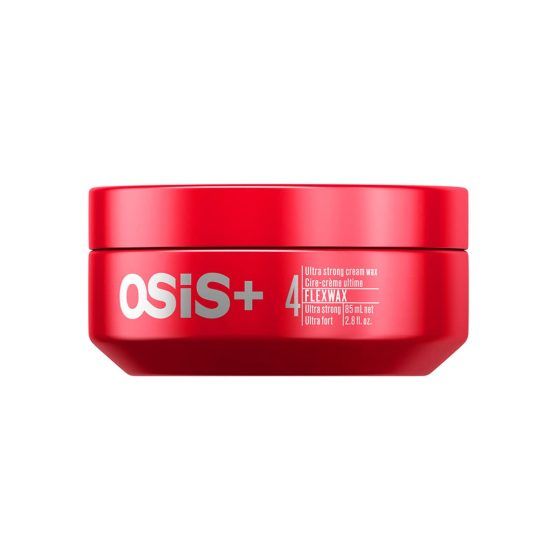 Known for its ultra-stong texture, the Schwarzkopf Professional Osis+ Flexwax hair wax will be your go-to product for styling your hair and giving it a professional touch. The creamy texture of the Schwarzkopf Professional Flexwax will give your hair a natural shine without weighing it down or making it appear greasy. It is ideal for achieving that perfectly tousled look that actually holds and doesn't require discreet touch-ups. All you need to do is take a small amount in your palms and apply it to dry hair.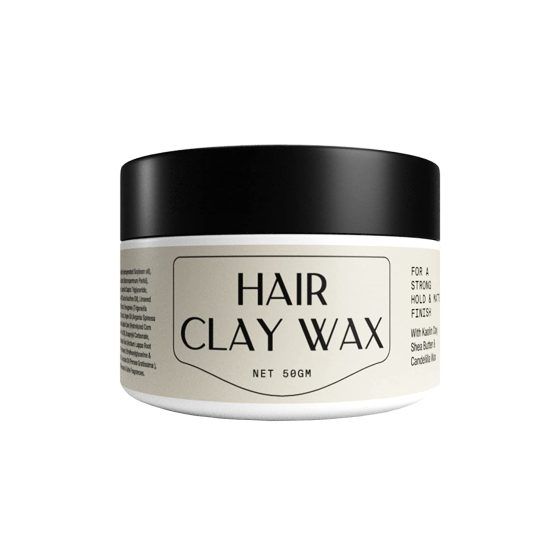 Arata Hair Pomade comes infused with a formula that features an innovative blend of kaolin clay and candelilla wax. If you are looking for a matte finish that enhances your natural hair texture, this is the product for you. Designed for long-lasting volume and definition, this hair wax features Kaolin clay that is great for your scalp. This is also a great product as it balances oil production and strengthens damaged hair, while the candelilla wax creates an instant barrier that prevents moisture loss.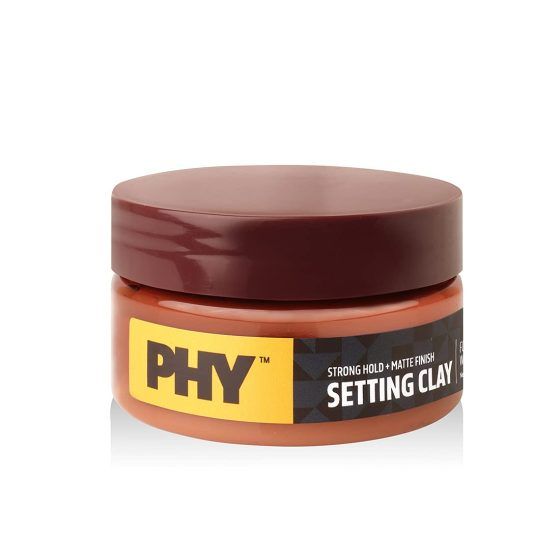 The PHY Hair Settling Clay comes infused with Kaolin and Bentonite clay along with Candelilla and Carnauba wax. Offering a super strong hold and a matte finish, this hair wax helps you keep your hair in place for long durations of time. Its strong hold also imparts a matte appearance without harming your hair. To use it, just scoop out the wax on your palms, rub it between your hands and apply it throughout your hair. Style your hair the way you like and you'll be good to go. 
07
TIGI Men's Bed Head Wax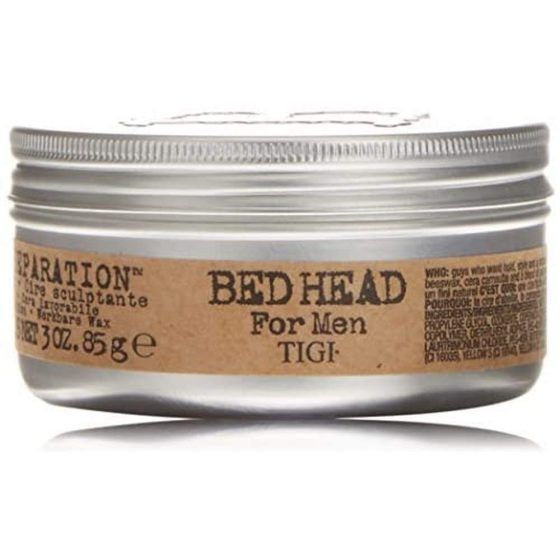 TIGI Men's Bed Head Wax will help you work some texture into your hair if you are lacking it. It is a workable wax that comes with a medium-hold formulation and offers a natural finish. The pliable wax also allows you to style and restyle your hair with ease, providing separation, hold and humidity resistance for all hair types and textures. The hydration levels of this hair wax are balanced thanks to glycerine, while a blend of polymers keep your hair looking sharp and styled on-the-go.
Frequently Asked Questions (FAQs)
Question: Which hair wax is good for your hair?
Answer: Hair waxes with natural ingredients tend to be the best for your hair.
Question: Which one is better: hair wax or hair gel?
Answer: Hair wax is a better option for multiple reasons. Hair gels are usually water based and contain polymers, whereas hair waxes are made of natural wax or synthetic analogues.
Question: How to choose the best hair wax?
Answer: You should opt for hair wax that best suits your needs and styling requirements. Look out for natural ingredients like beeswax that will help you maintain your hairstyle without damaging your hair or scalp.
Question: How long does hair wax last?
Answer: Usually, hair wax can last for eight to ten hours, depending on the style and volume of your hair.