While short hairstyles have long been associated with the well-kept and carefully groomed gent, there's something great about flowing locks that speaks to a carefree confidence we could all do with a little more of. If you're wondering how you might go about growing out your hair in a way that looks great, we've collated some of the best long hairstyles for men that you can use for inspiration.
After all, some of the most famous gents throughout history have had long hair. Don't believe us? Samson fought off an entire army with a donkey's jawbone and a flowing mane, while Zeus had a head of hair that'd make anyone envious. Newton was chilling under an apple tree with a head full of shoulder-length golden tresses, and Mozart wore his hair in a poetic ponytail.
Don't even get us started on Albert Einstein and his famous mad scientist mane of frizzled fuzz, or the modern-day god-like figure of Jason Momoa with one of the best heads of hair in the world. You get the point – men with long hair rule and the ways you can style long hair are endless.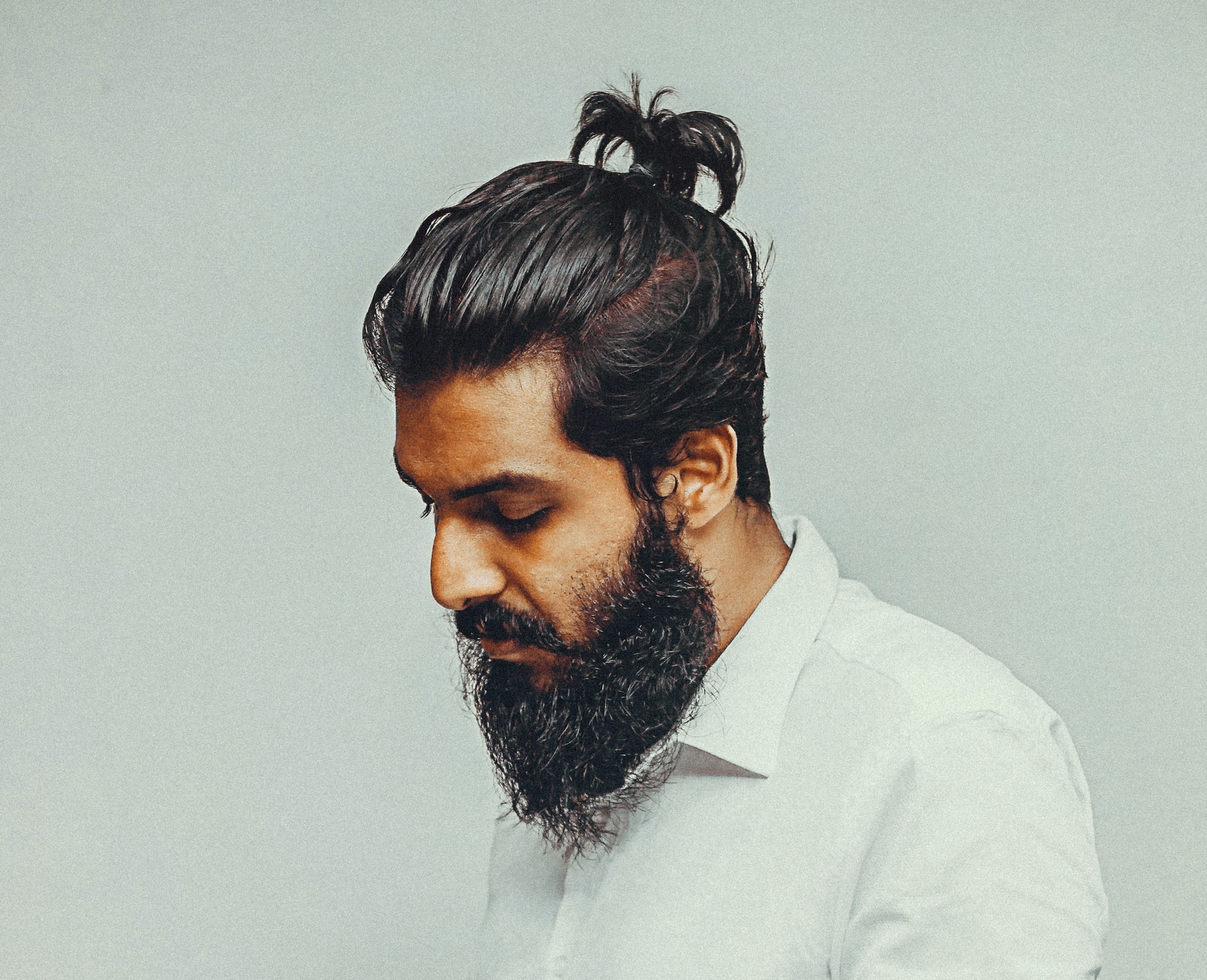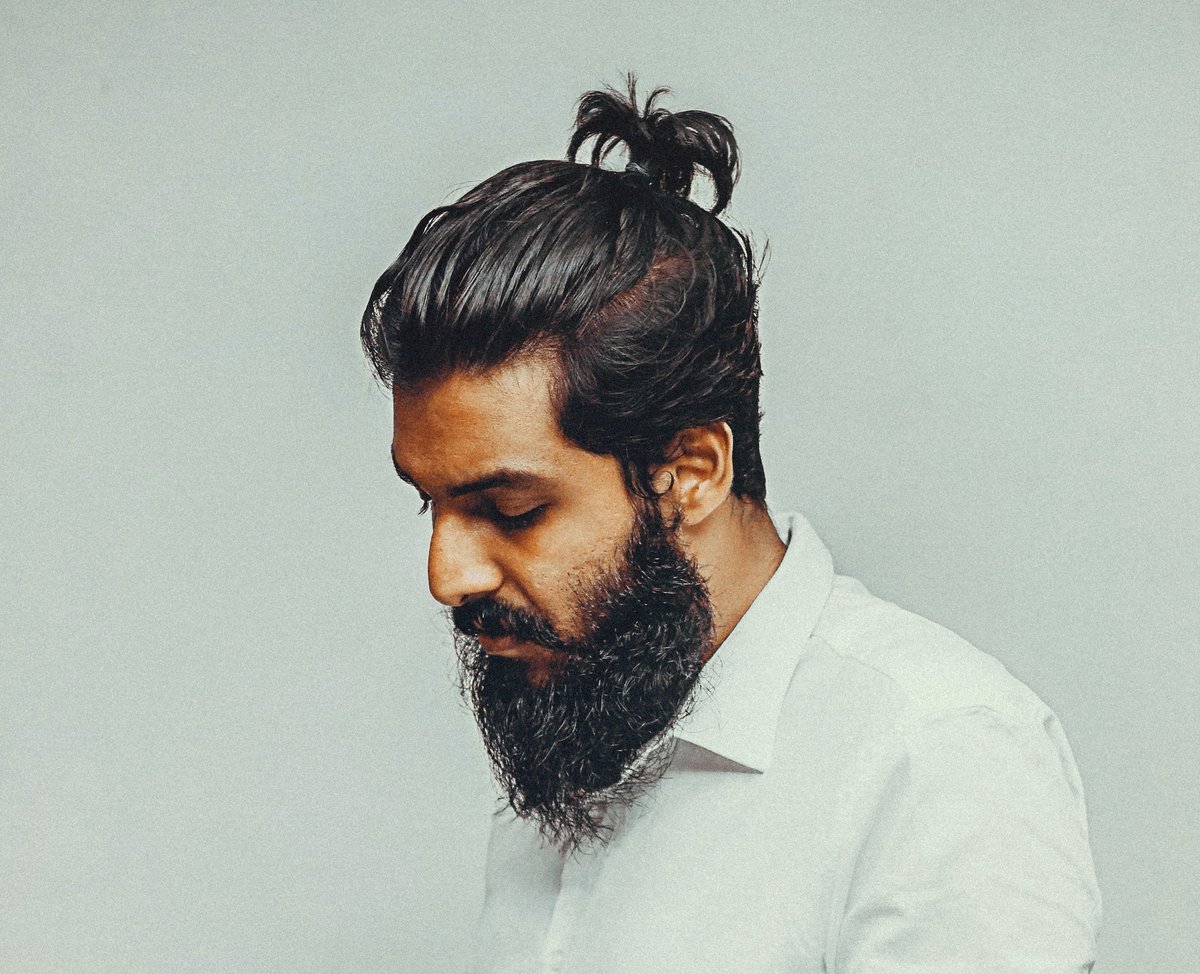 RELATED: 11 Of The Best Short Haircuts For Men In 2023
Now, of course, with a head full of great hair comes great responsibility. This means you need to take care of it with nothing but the best hair products for men. And, if you want to go full Viking mode, you might want to explore this primer on the best beard styles, for was there ever a Norse warrior without a beard and a flowing mane?
That said, and without further ado, here is a list of the 33 best long hairstyles for men. Yes, we know it's long, but then again, history bears witness that trailblazing men like their lists like they like their hair – really long.
33 Best Long Hairstyles For Men
1. The Really Long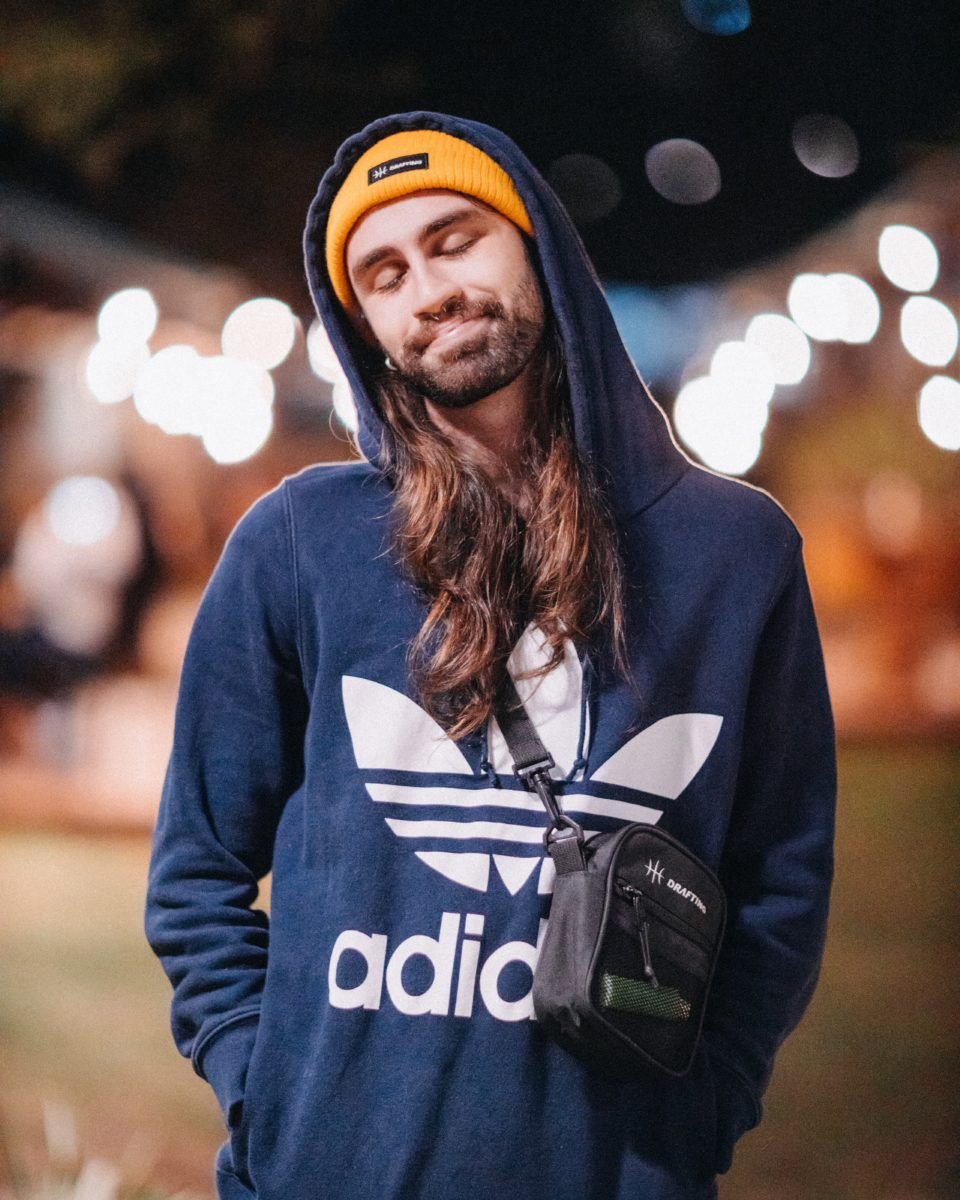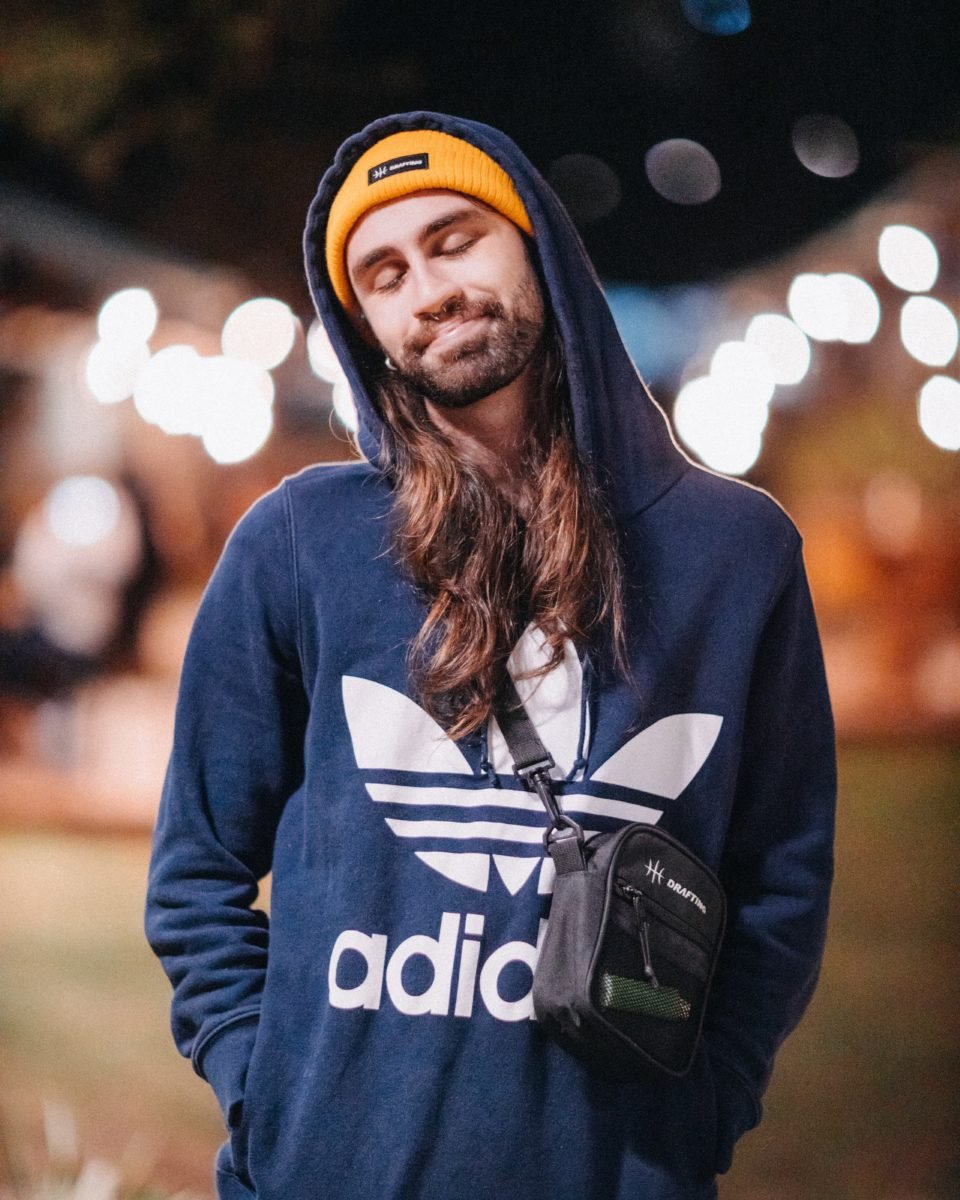 They weren't playing around when they named this one. This is classic, no-frills, no-nonsense, what-you-see-is-what-you-get sigma male territory. This hairstyle is quite versatile, as it can be worn in several different ways – loose, in a ponytail, in braids, or even in a bun.
Very long hair looks good on men with oval-shaped faces, giving a more masculine and wild look. However, long hair looks good only when it's healthy and cared for properly. It could even be said that hair care is more important here than styling, as damaged or unhealthy hair will not look good no matter how you style it. 
But this does not mean that you need to be sitting at your stylist's studio every afternoon with curling irons in your hair and cucumber slices on your eyes. Just follow the basics and you should be good. Use care styling products suitable for your hair type, get regular trims and avoid heat damage. 
2. The Plaits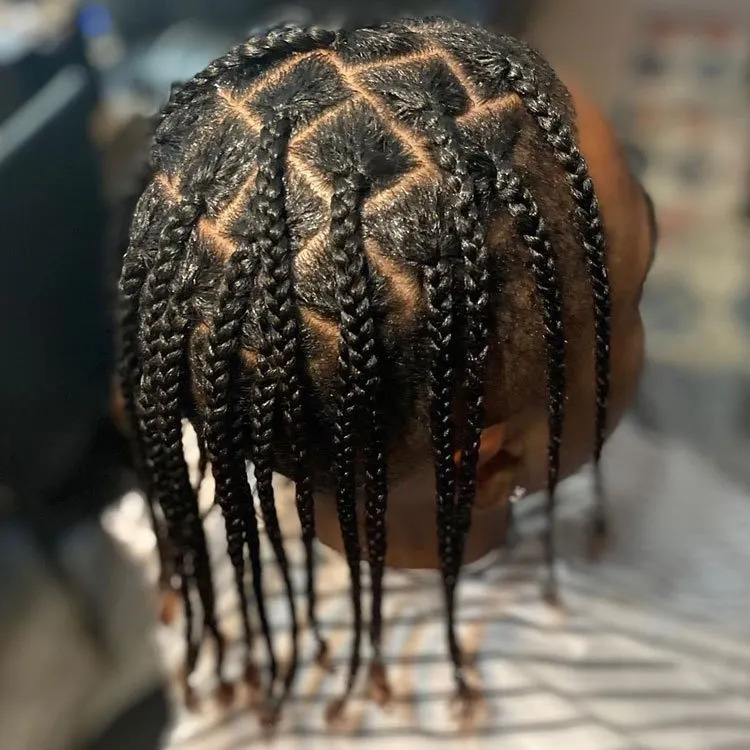 The plaits are to our times what the Afro was to the swinging sixties – ice cool and downright badass. The most popular way to wear hair plaits is with the hair down, but you can also wear them tied up in a bun or ponytail. This hairstyle is perfect for rectangular faces, as it helps to soften sharp features.
Some 20-30 minutes spent on styling will give you plaits that last for 2-3 days, provided the plaits are strong enough. Plaits can be worn without additional accessories or adornments, but men can also experiment with beads or other hair accessories.
If you've decided to make this hairstyle yourself, separate the hair into evenly distributed sections so that the plaits will be of the same thickness. This will give the hairstyle more symmetry and harmony.
3. The Getting-A-Bit-Longer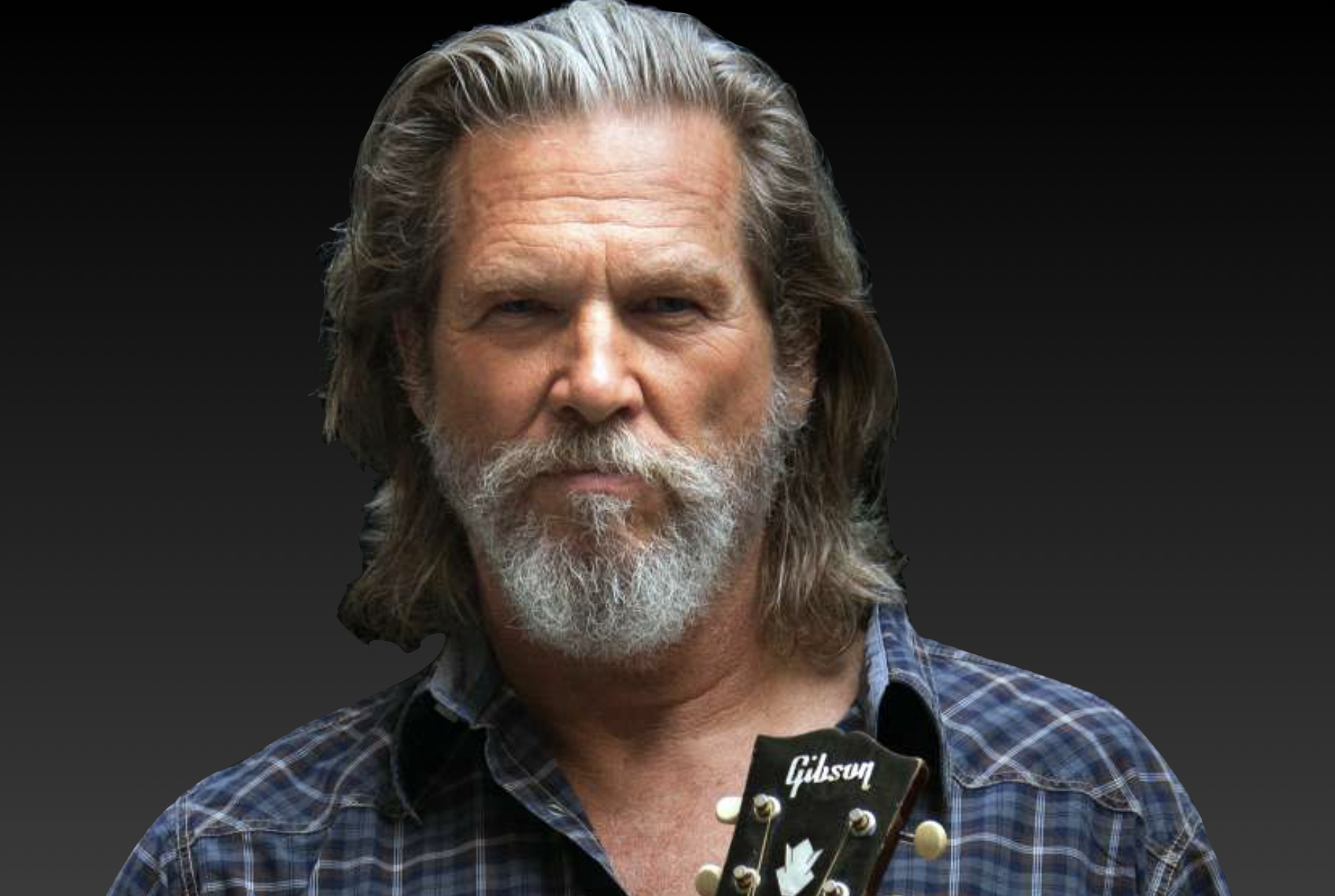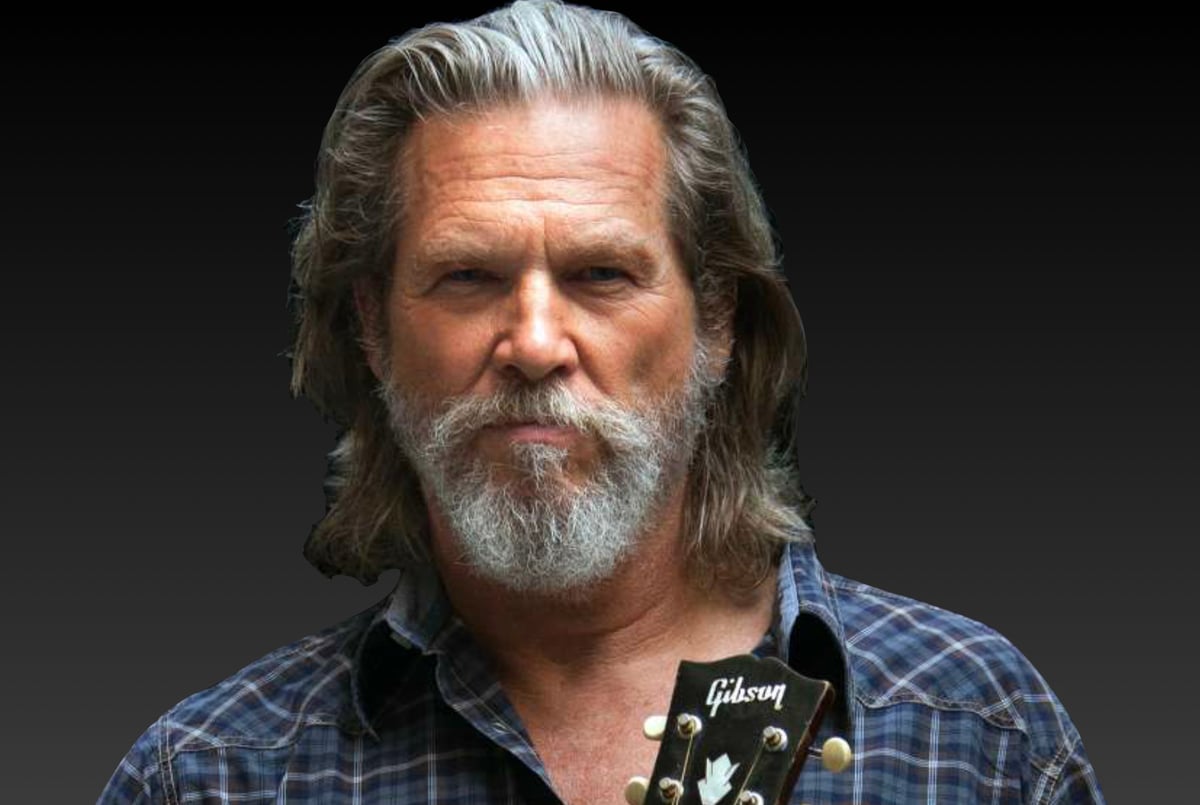 This is a shorter version of the Really Long Hair, where the hair is allowed to grow a bit but not more. Alternatively, you can call it the longer version of the really short hair where the hair is allowed to grow a bit but not more. 
Either way, this is classic Jeff Bridges-in-a-bathrobe-and-shorts territory where we, as men, couldn't care less what it's named as long as it looks good. The dude certainly does abide by this one.
If you have long straight hair of this length, there is no need to add any extra texture or waves – this hairstyle looks best when it is sleek and simple. However, you can also look good with this length with wavy hair, as long as you keep it well-trimmed and styled.
Unless your hair is too short to reach your shoulders, you'll probably want to keep it trimmed so that it doesn't get too unruly. Just make sure to get regular trims to avoid split ends, and use a light gel or curl cream to help tame any frizz.
4. The Prince Curls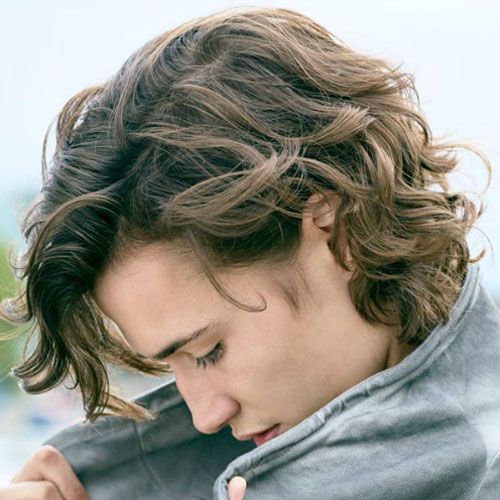 This one's for you if you want the look of a French nobleman from an Alexandre Dumas novel who avenges his honour by challenging his enemies to duels. If you have natural curls and don't want to cut them short or straighten them every time, applying styling products and letting them air dry is the way to go. 
Depending on your curls, you may not even need special equipment like a curling iron. Just apply some mousse on wet hair, then use your fingers to give it shape. Once it's about 80% dry, apply some styling to tame the frizz, and you're good to go. 
This hairstyle looks best with casual and smart casual clothing. If you're planning to wear a suit, it's better to go for a neater hairstyle.
5. Dreadlocks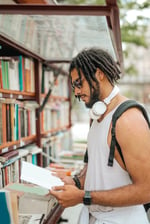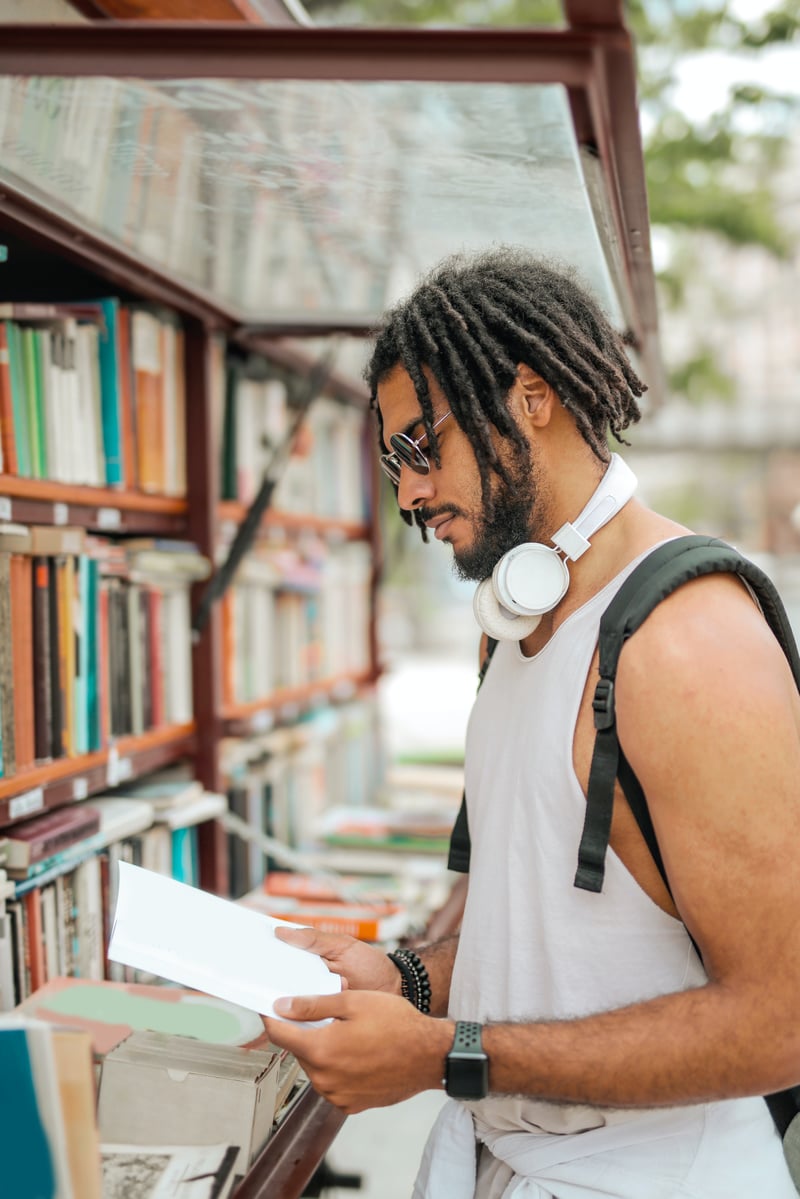 Dreadlocks will never be not cool. What most people who've never had them don't realise is that they can also be surprisingly low maintenance. Depending on the thickness of your hair, it can take 3 to 7 hours to get your 'locs, and you then get to keep them for several months to a year by washing and retwisting them.
Dreadlocks are made by sectioning the hair and then twisting or "dreading" each section. This can be done with either natural hair or synthetic hair extensions. You can also use different ways to create dreadlocks, including backcombing, crocheting, and palm rolling. This hairstyle is more suitable for people with thicker, coarser hair, as thinner hair may not be able to hold the dreadlocks in place.
6. The Man Bun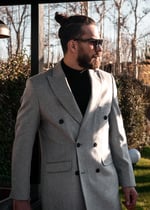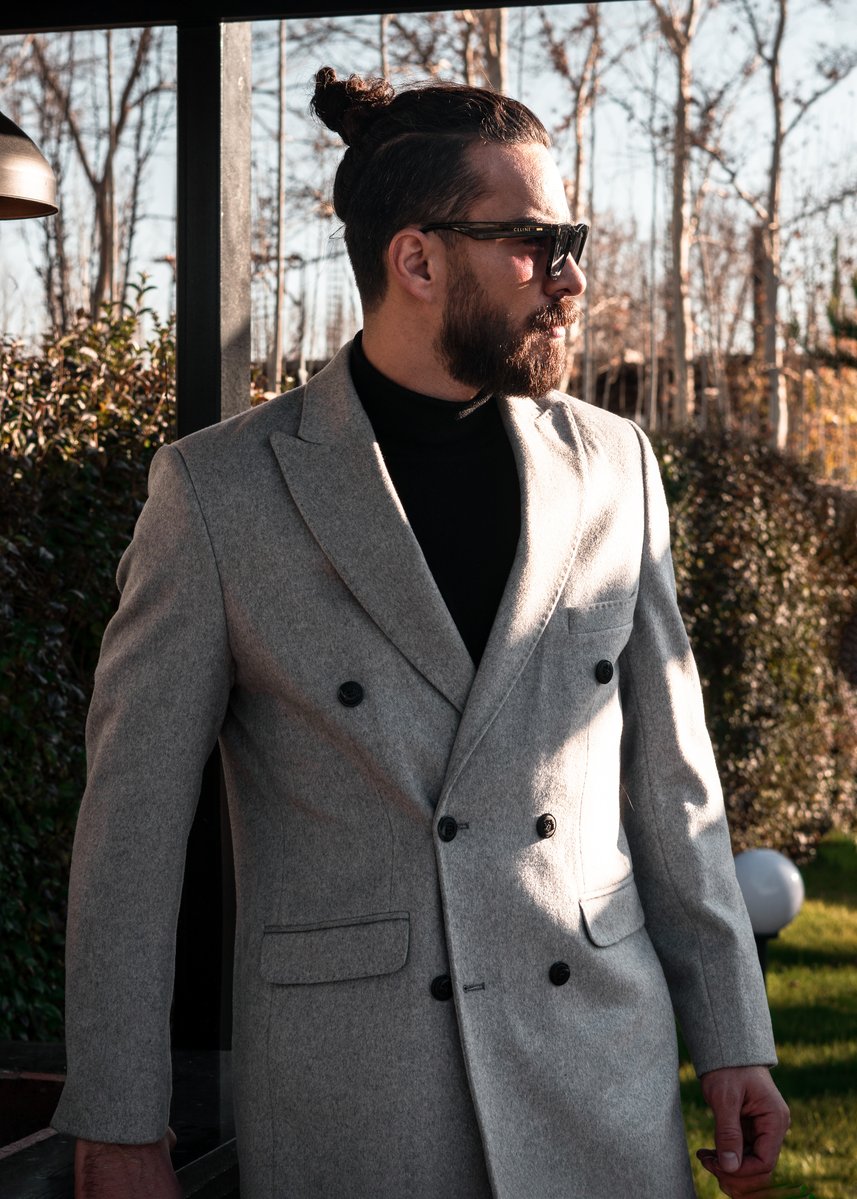 The man bun is awesome because you can never put a man with a man bun in a slot. He could be a Himalayan Yogi capable of levitating 3 feet off the ground or he could be an Italian Marquis in an iron mask with murder and macarena on his mind. Either way, it's sheer class, provided you can pull it off. 
It's quick to style a man bun. Start by applying some styling product to your hair to help hold and control it. Then gather your hair either into a bun at the crown of your head or the nape of your neck. Usually, the higher the bun is positioned, the more casual it looks.
7. Wavy Hair with Skin Fade Undercut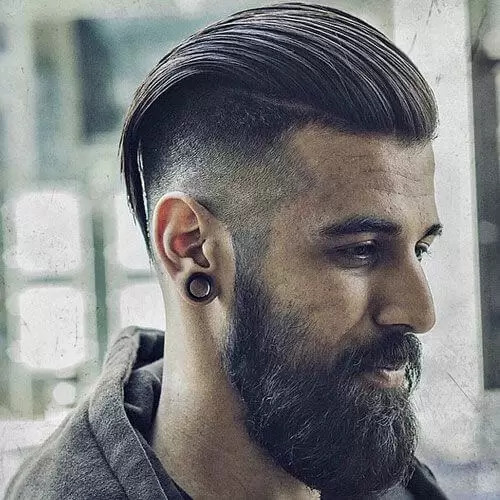 A faded undercut and long wavy hair on top complement each other like John Mayer and a guitar. The low fade keeps the sides clean and fresh, while the longer natural waves allow you to style a variety of looks. For example, you can slick your hair back or wear it messy – it's up to you!
This hairstyle is suitable for oblong face types because it accentuates facial features. The faded part highlights the cheekbones, while the waves add volume to the sides of the face.
This styling is not low-maintenance. Keeping a good undercut requires refreshing every few weeks. Styling the top is not necessary as often, but you may need to use styling products like pomade or wax to keep the waves in place.
8. Brushed Back Hair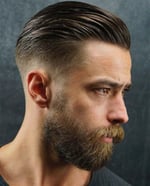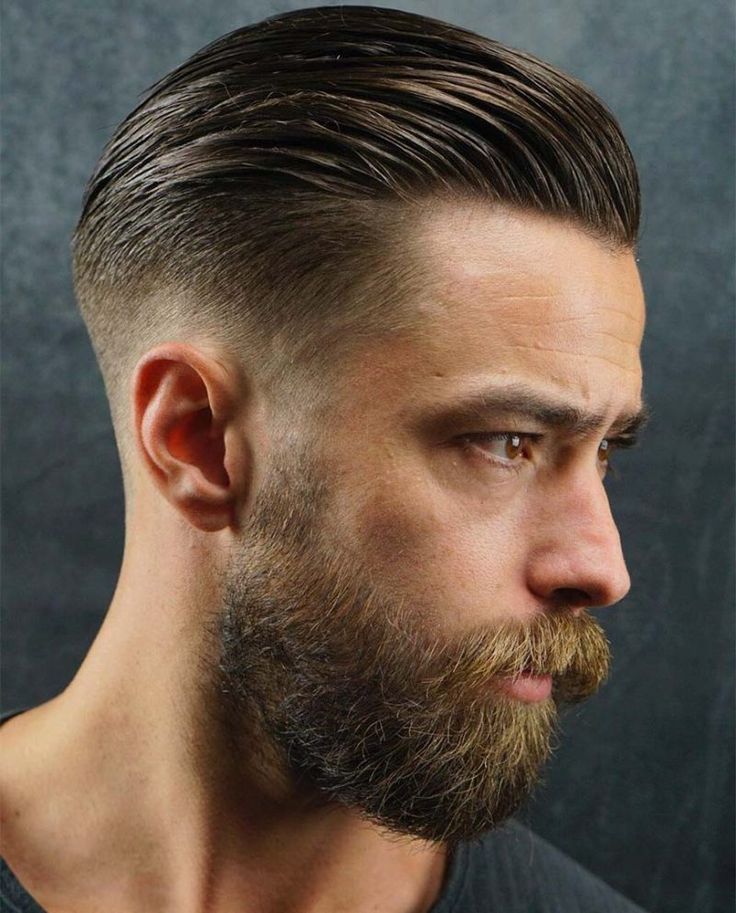 Nothing says smooth operator in a Sade sing-song voice with saxophones purring in the background like brushed-back hair. This is for the man who always flies business class, knows where every exit in a room is before he walks in, and who never counts his money sitting at the table.
You get the picture. This is a hairstyle that exudes power and control. The styling is more suitable for thinner hair, as thicker hair is more difficult to style back without looking bulky. This is a very suitable hairstyle for faces shaped like an inverted triangle, as it helps to add width to the sides of the face. And The best advantage of this hairstyle is that it's easy to do at home. 
Use styling products pomade or gel to keep the hair in place without making it look too greasy. You can also use a natural oil like Argan oil, which will moisturise the hair and give it a healthy shine.
9. Long Curly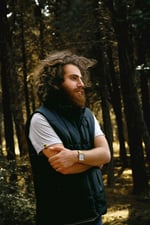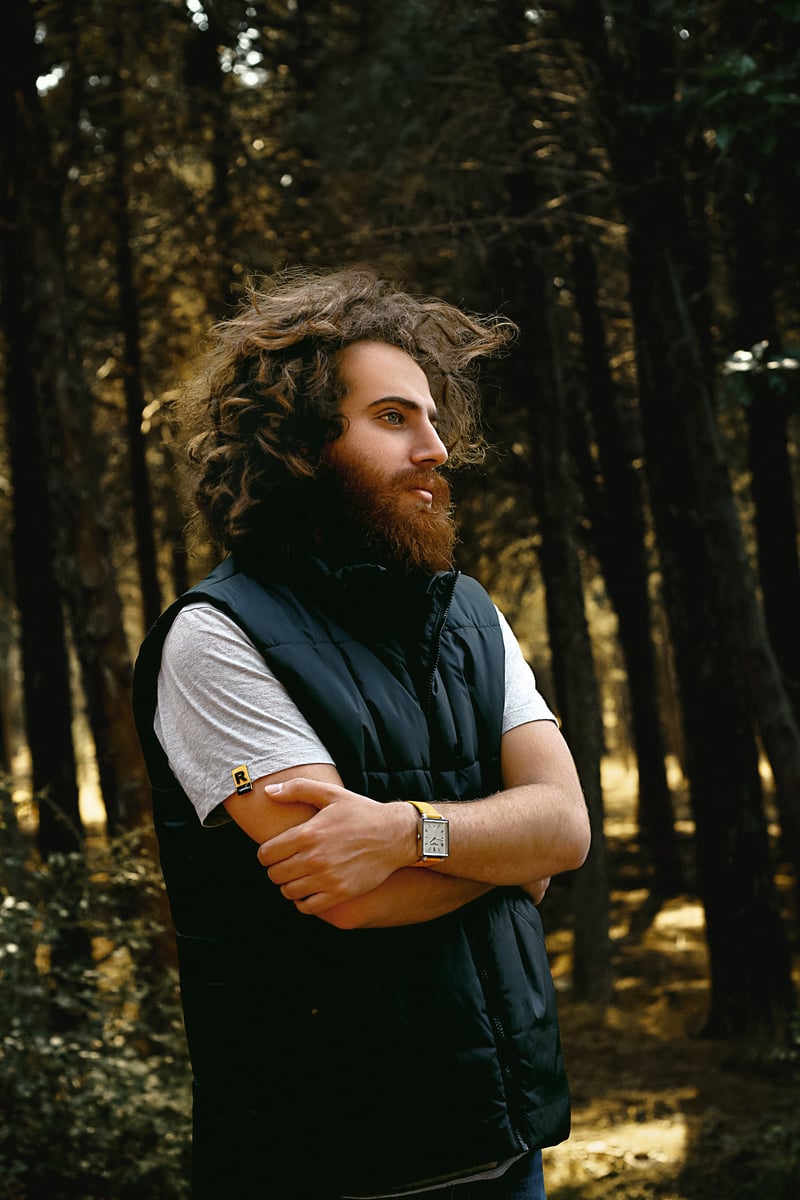 If sepia tints are your thing, then the curly long hair look is for you. Don't ask why or how the two are connected. There's just something about curly longs that reminds people of adolescence, audio cassettes and Axl Rose crooning Cold November Rain even if they were born 20 years too late to ever have heard of the last two. You know, Fernweh and nostalgia for places you've never been to, and all that. 
Our best guess is it's because sporting long curly hair gives you that dreamy look that's calm, comforting and confident. While curly longs definitely look cool, taming those curls can be a bit of a challenge. If your curls have a high volume, use a diffuser on low heat to help your long locks dry naturally while maintaining their shape.
If you have very long straight hair, you may be able to achieve the famous Kenny G curls with the help of a curling iron. However, the result is less likely to be as smooth and sleek as if you had natural curls because you'll have to continuously brush your hair while it's drying to avoid any frizz.
Long curly hair looks good everywhere. It will look equally good with casual trousers and a shirt or an elegant suit.
10. Long Top Old School Style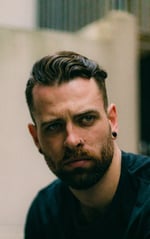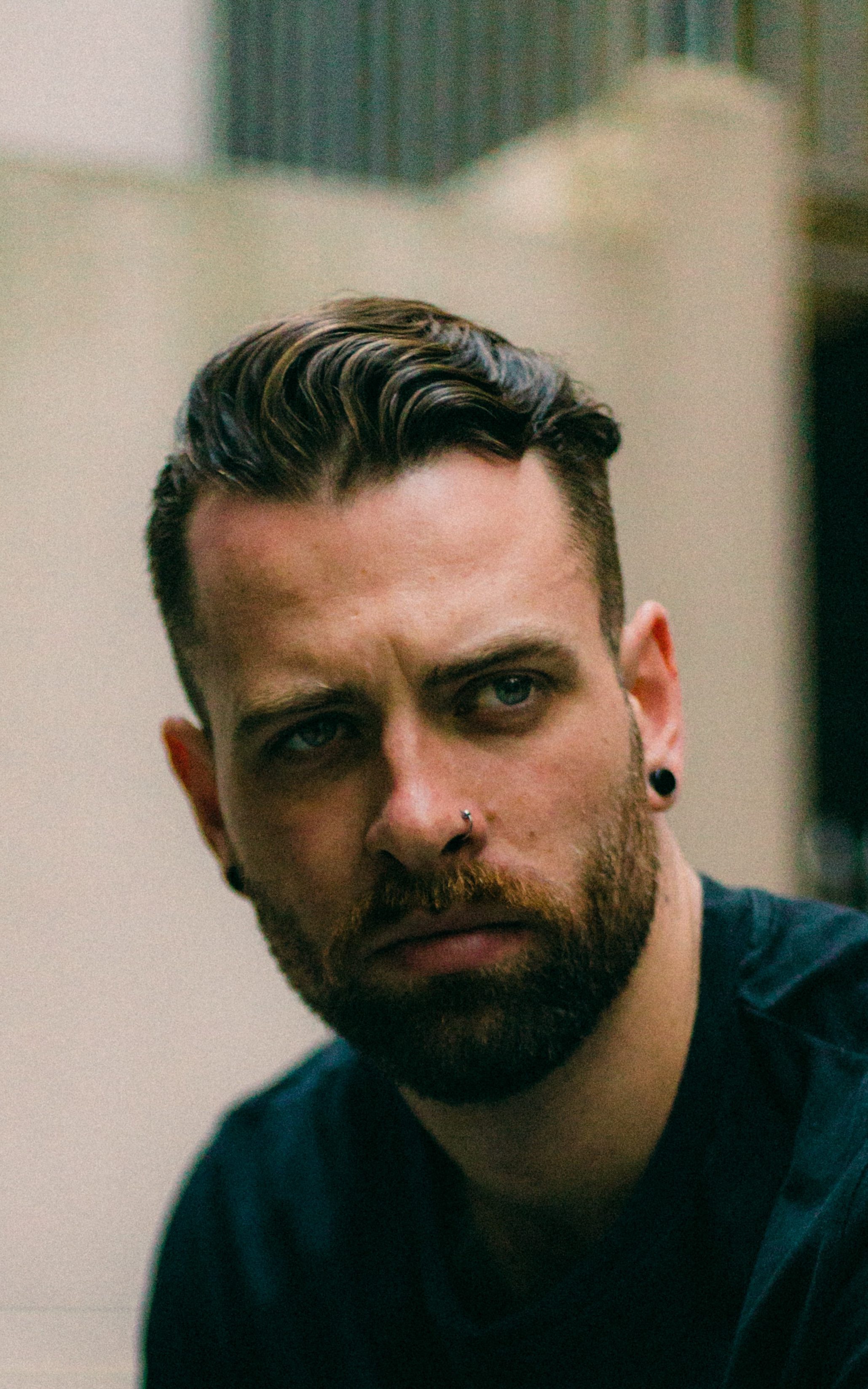 It's called "old school" because this was how bare-knuckle boxers from prohibition-era Boston styled their hair in the ring before returning to moonlighting as moonshiners for the night. Think Russell Crowe from Cinderella Man.
In short, this is a tough-guy look. This style looks good on both square and oval face shapes, adding length to the face and creating the effect of a more defined jawline. This style will give you more volume on top if you have thin or fine hair.
This hairstyle is more suitable for formal occasions with its polished appearance. It's quick to style. You need only a little pomade or wax to hold and shine. Just apply the product to damp or dry hair, comb it into place, and you're good to go!
11. Long Layered Cut For Men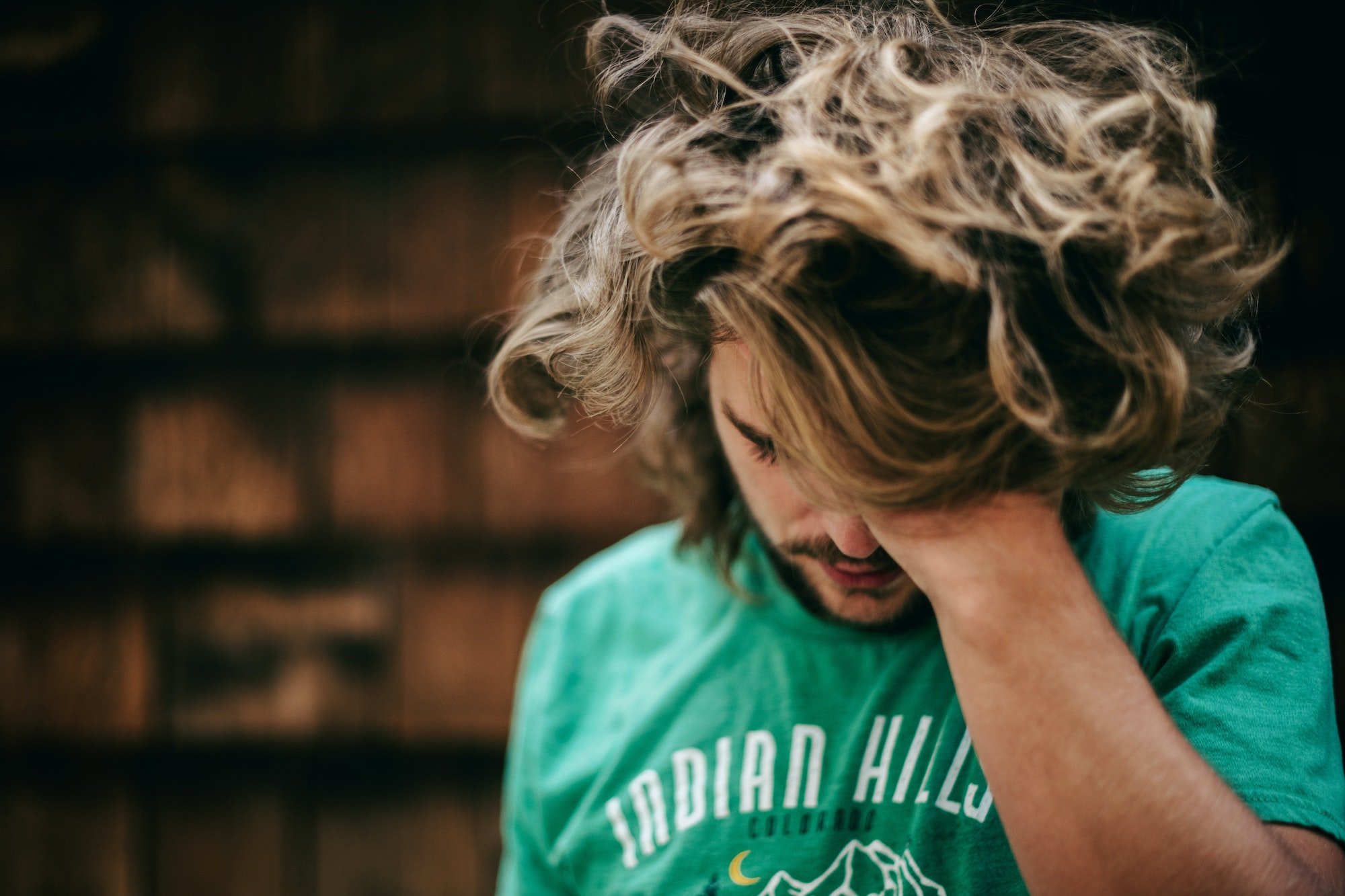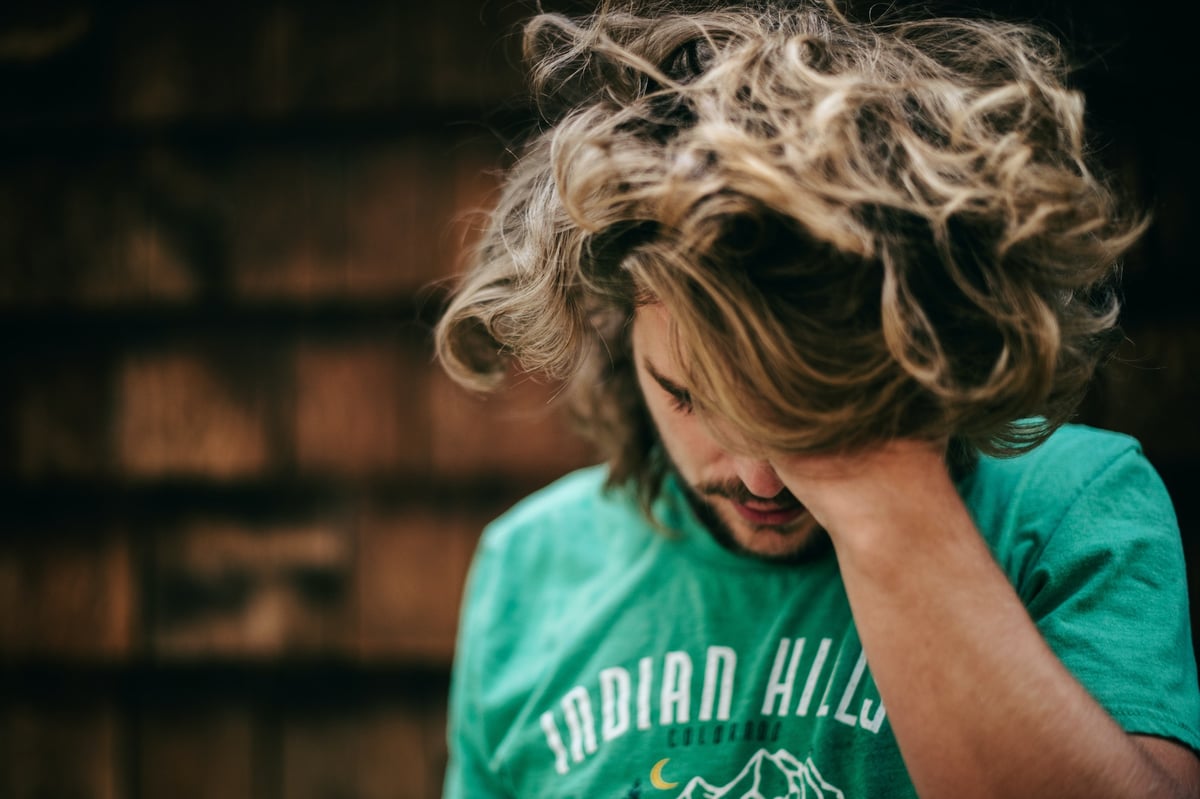 The long soft layers that form this hairstyle can be left to hang naturally or styled with a gel or sea salt spray for a more polished look. Layered haircuts are also versatile enough to accommodate different face types and hair textures, but it's primarily suitable for oval faces, as it can help to add more definition.
There is no daily styling time required for your basic layered haircut. You need the right cut, and then you can let your hair hang naturally. If you want a more polished look, however, you can use a styling product to achieve straight hair. Layered hair is equally suitable for formal and casual settings.
12. Long Part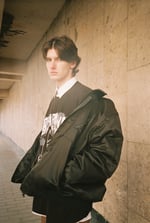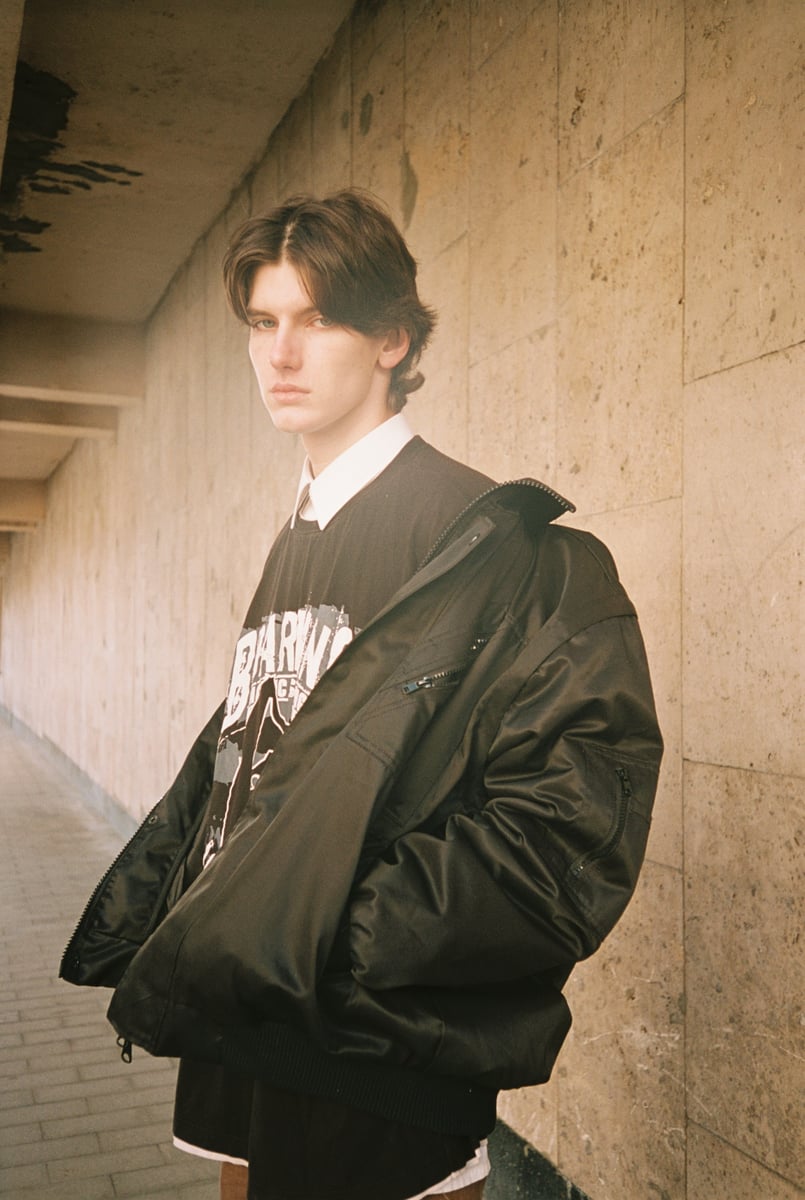 Men will be men and nothing will stop us from giving things simple, straightforward names. This one's called the long part because it's long and it has a part. It does what it says on the tin.
See, it's simple and it's manly, and works best with medium to long hair. You'll need to put in about as much effort maintaining it as went into naming it. Of course, you'll need the right cut and proper hair care; with this kind of hairstyle, when the hair is unkempt it can look greasy and unhealthy.
This hairstyle is suitable for square faces because it adds more length to the face and gives it more of an oval shape. The layers should be cut with a razor to create a choppier look, and the back and sides should be kept short. This will add a more natural texture to the style.
If you have wavy or curly hair, you can create this look by scrunching your hair with sea salt spray while it's still damp.
13. Surfer Look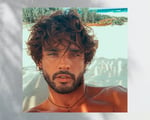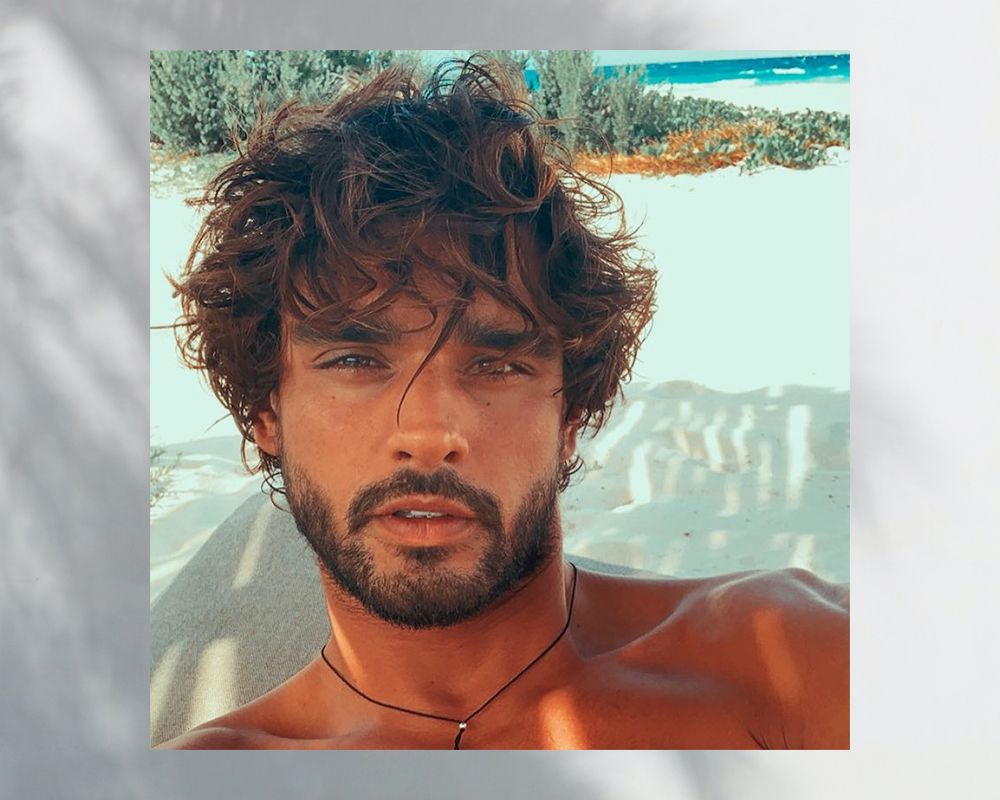 If your WhatsApp status says "mentally at the beach", this is the cut for you. Surfer's hair brings the ocean to you when you can't go to the ocean. This look is created by adding beachy waves and can be done with either an iron or salt spray. 
You can also do it by just brushing your hair if you have naturally wavy or curly hair (this also works for thick straight hair). Surfer's hair goes well with any outfit, but it looks great on men with relaxed and laid-back dressing styles. Therefore, this hairstyle is for more casual occasions like hanging out with friends, going to the beach, or doing other outdoor activities.
The surfer looks better on thinner hair as the thin texture of the hair helps to show off the waves better. This look is not recommended for men with thicker hair as it can look frizzy and unkempt.
14. Shag Haircut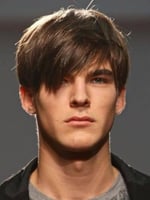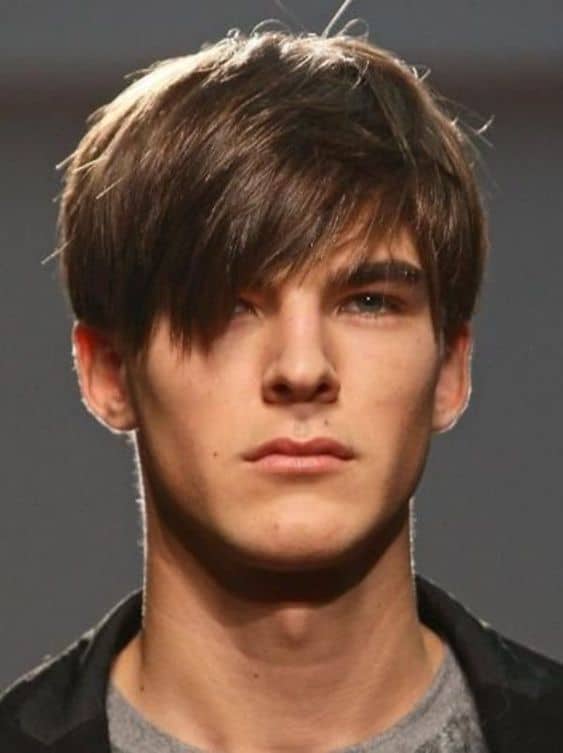 Remember Shaggy from Scooby-Doo? Shaggy was cool because he was an adult who could talk to dogs. That's why the Shag is such a cool hairstyle. It gets people to believe that you have a secretly scandalous inner life even if all you do is play Scrabble with your family on weeknights. 
Shag is a layered hairstyle that is not very suitable for everyday life but quite trendy in the celeb world. This look is achieved by layering the hair around the head — especially if you've got naturally wavy hair — starting from the back and sides and then gradually tapering off towards the front.
The result is a full-bodied hairdo with a lot of texture and movement. This long haircut will help soften your face's angles if you have a squarish face. Though it looks haphazard, the Shag style is not easy to create and demands regular trims every 4-6 weeks to maintain the layers. You will probably also need special hair products like pomade or wax to give your hair the extra texture it needs.
15. Half-Up Hairstyle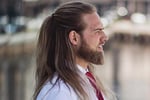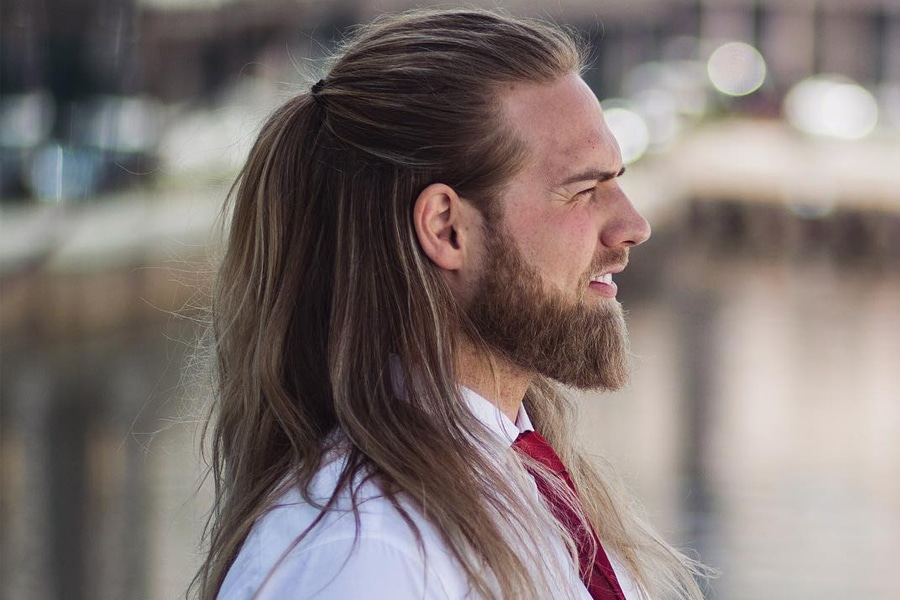 You can create this hairstyle in less than 5 minutes by simply gathering the hair towards the crown of your head and securing it with a hair tie. The best thing about this hairstyle is that it does not require straight or curly hair. All hair types will look organised and well-kept if the front part is styled so that it does not fall over the forehead.
If you have a heart-shaped face, then the Hair-Up will help draw attention to your facial features because it frames the face very nicely. Depending on how tight you pull the hair, this hairstyle can also look like an elegant updo. It's, therefore, suitable for dinner dates, weddings and even job interviews as long as you're not applying for the army!
16. Long Viking Hairstyle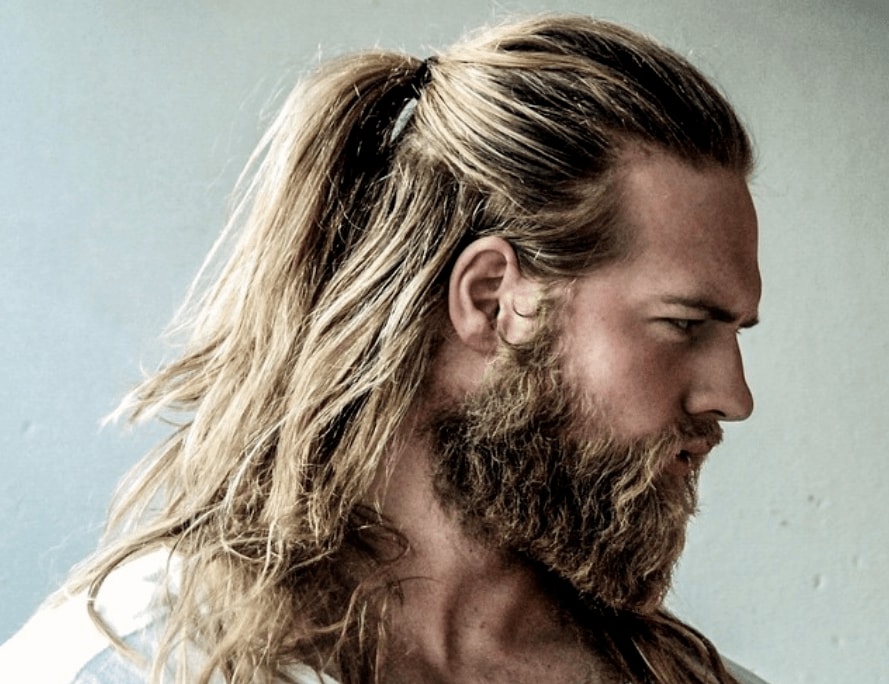 This is obviously not the hairstyle for reporting to office work, however, it's perfect for special occasions such as a photo shoot or for when you plan to invade England on a Longship with your mates.
This one obviously takes some time to style, as you will need to make plaits first and then secure them with braid rings. You also need to ensure no loose hair is hanging over your face. Additionally, there is a need for an especially shorter cut at the back of your head because the shaved sides add to the look's sharpness.
Once you've got this hairstyle right, it is best to use a small amount of hair gel to keep the plaits tight throughout the day. If you want a really strong hold, use hairspray as well.
17. Men's Ponytail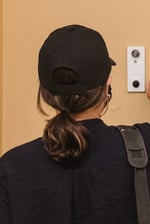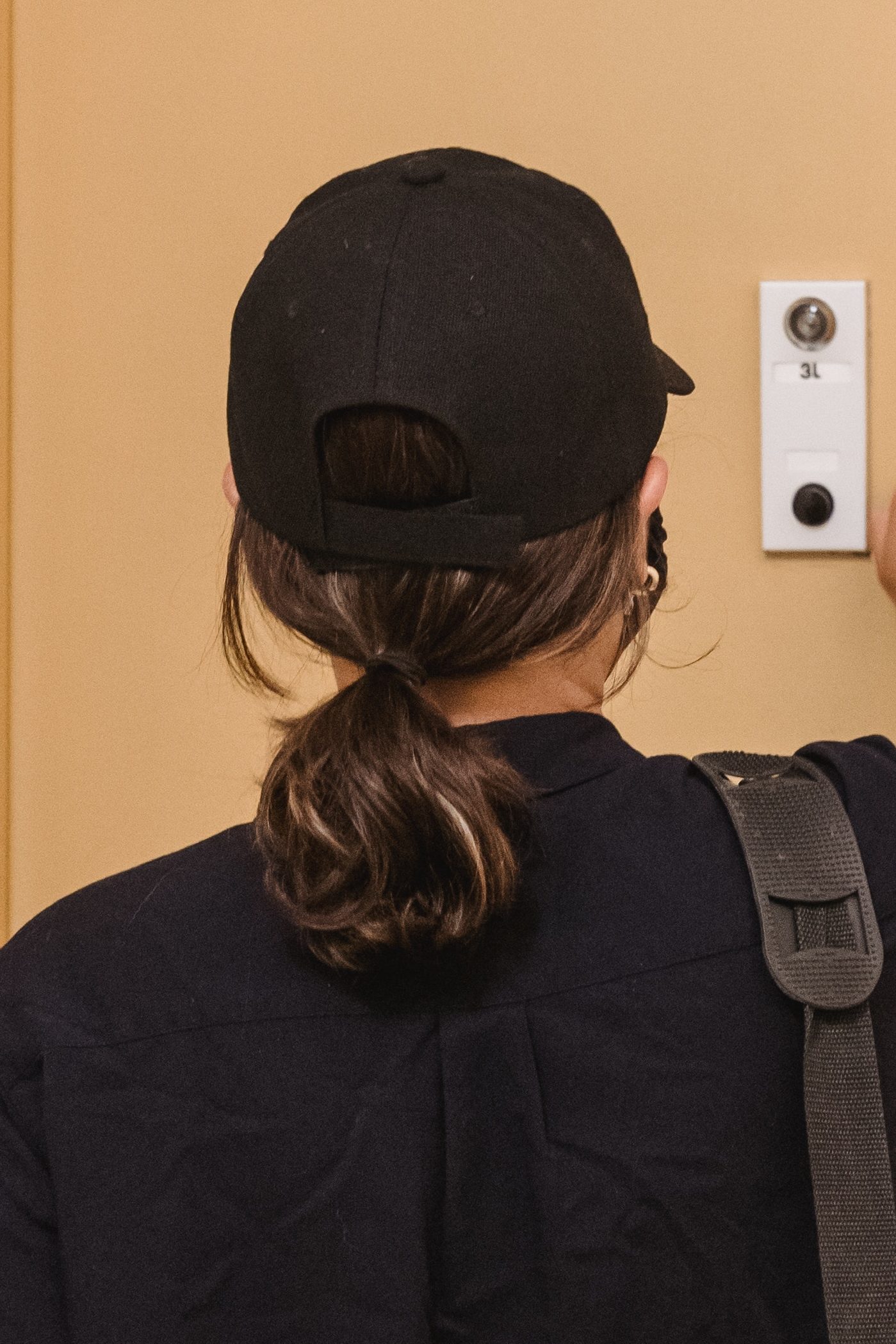 You will often notice how well the ponytail matches formal attire. There's a reason why movie assassins always have ponytails to go with their suits, and it's not just because it works for both straight and curly hair. The ponytail is a great way to tame your long layered hair while keeping you looking suave and sophisticated.
The ponytail also matches sporty and casual looks if you use it with a more relaxed dressing style. This hairstyle is perfect for hot summer days or gym workouts. The low ponytail is the most flattering option for guys with oval, round, or square face shapes. If you have a long face, don't pull your hair back too tightly, as it will make the face look even longer.
18. Men's Ponytail with Undercut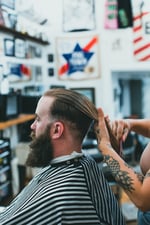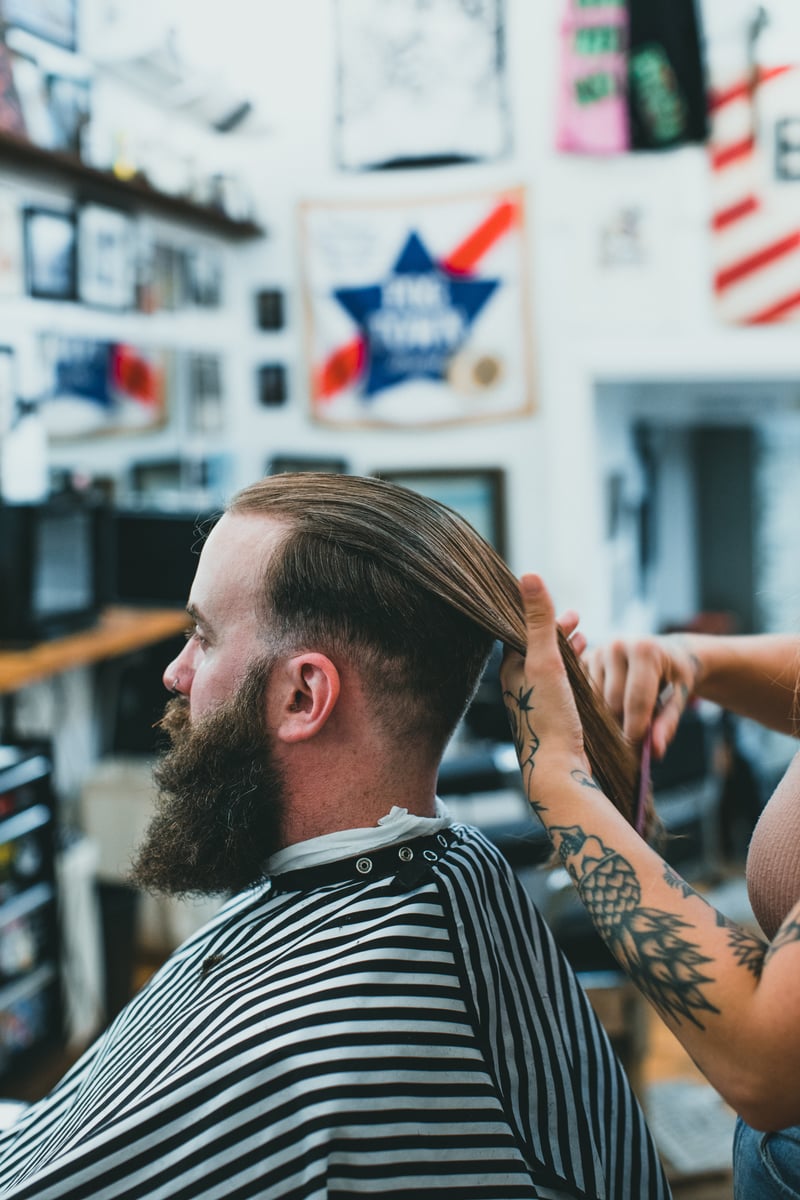 On their own, the ponytail and the undercut are like chalk and cheese. But when paired together they get along like milk and Oreo cookies. This look is best suited for heart-shaped faces because it accentuates the cheekbones. If you have a round face, try this look with longer hair on top to elongate your face.
Unlike an ordinary ponytail, this one is best to use high on the crown, not to cover the undercut. Also, strong-hold gel or wax is needed to keep the hair in place and add some shine. Ponytails with undercuts are suitable for any occasion – from relaxed everyday looks to more formal ones. 
Casual looks with a ponytail and undercut are created by leaving some face-framing strands out or adding a quiff. For a more formal look, pull the hair back with gel and use a strong-hold hairspray. If you love this look, you might also want to check out the best fade haircut style for men.
19. Long Hair with Bangs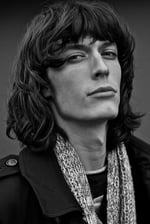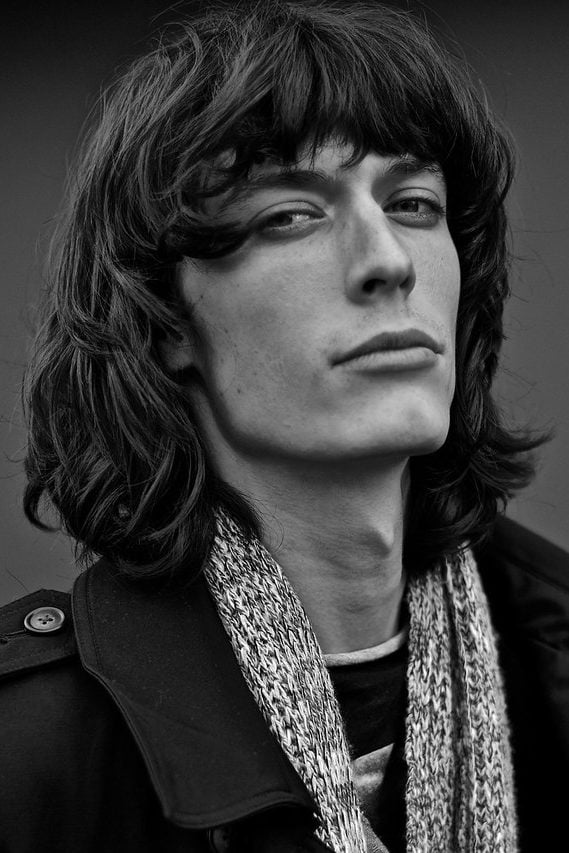 Nothing says chilling at a French cafe on a Parisian sidewalk like the long Hair with bangs haircut. It's got that timeless European suaveness to it that's equally at home walking on a ramp and working in the garage. 
This is a style that needs regular cuts with no/low maintenance between them, simply to maintain hair length. There is no need to style the hair every day either. If your hair is straight, you can just let it air dry. If your hair is wavy, you will probably need to use a diffuser to avoid frizz.
This look is best achieved by having sharp layers cut in, starting around 5 cm above the eyebrows. The length of the hair should be kept long, preferably to the shoulders or lower. This hairstyle for men looks best on a sharp oval face, as it complements the facial structure. However, with the right cut, anyone can pull this hairstyle off.
20. Mullet Haircut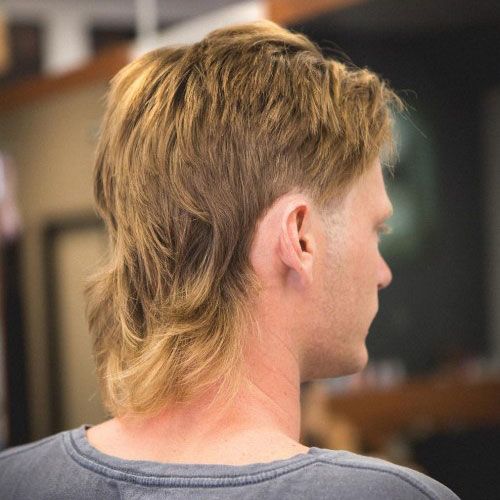 This is the quintessential "business in the front, party in the back" hairstyle. The mullet long haircut has short hair on the sides and front, and long hair on the back. This style was made famous in the 80s by celebrities like Patrick Swayze. Today, the mullet is making a comeback as a stylish and trendy hairstyle.
A mullet is a great option and the best haircut for men if you're looking for a low-maintenance haircut and don't want to lose your long layers at the back. This long haircut can be worn messy or clean, making it versatile for any occasion. To style a mullet, apply a small amount of gel or mousse to the front of your hair and freely let the back hair flow. You can also add some waves or curls to the front for a more glamorous look.
21. Long-Textured Waves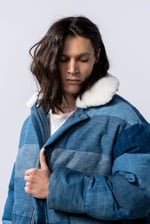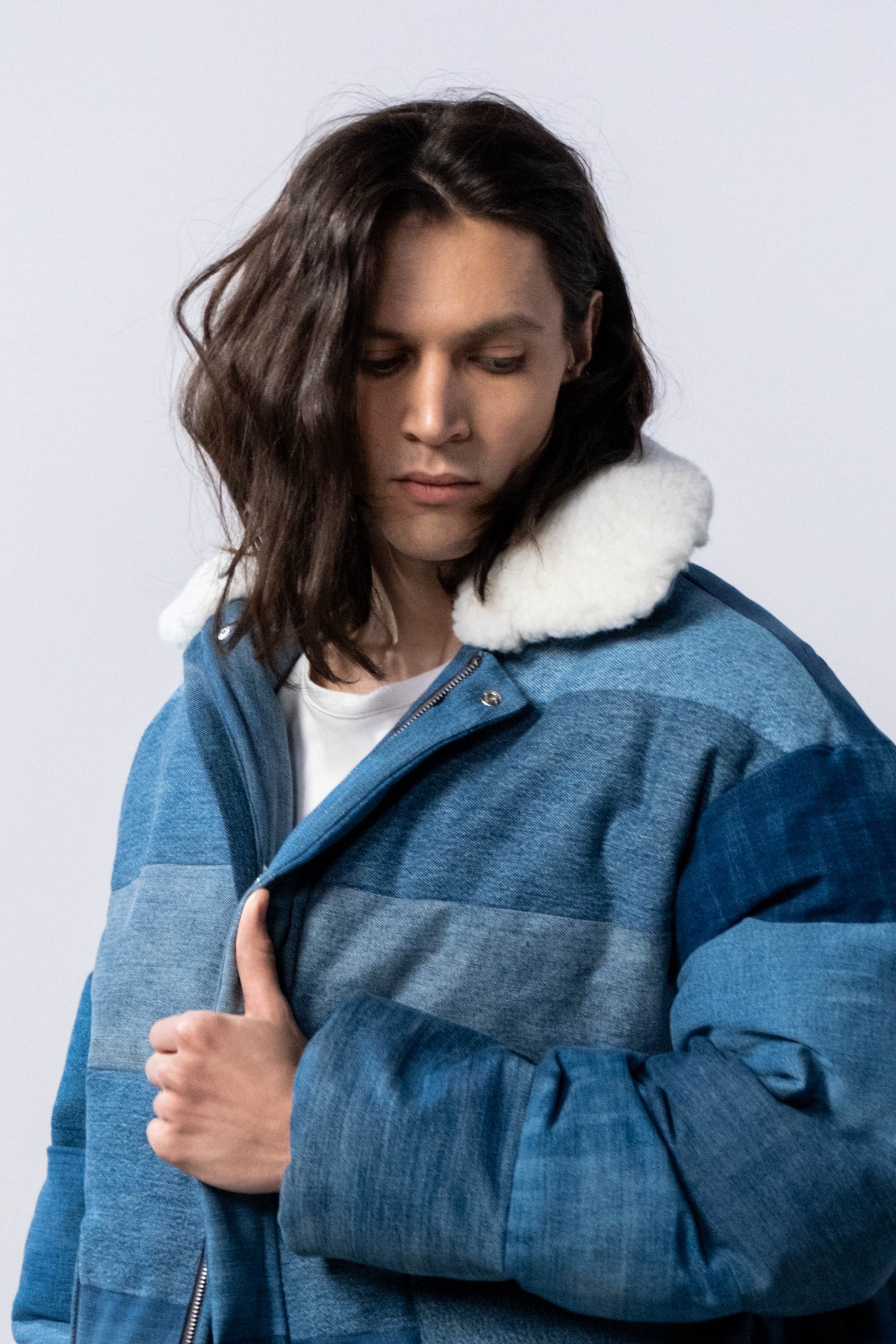 Want to look like a warlock who wields supernatural powers, controls the realms of darkness and bewitches man, woman and beast alike with nothing but a glance? Look no further than the Long Textured Wave hairstyle.
The main difference between regular and textured waves is in the amount of texture in the hair, achieved by using an iron with a large barrel or by adding styling products to the hair. Regular waves are smoother and have less texture.
That's why, compared to a naturally curly hairstyle, you need to put in some more effort and time to achieve the look. Styled once, this hairstyle for men can last 2-3 days, depending on your hair type. It's a versatile hairstyle that can appear polished or casual, depending on how you style it. Textured Waves match almost any outfit and occasion. 
22. Bro Flow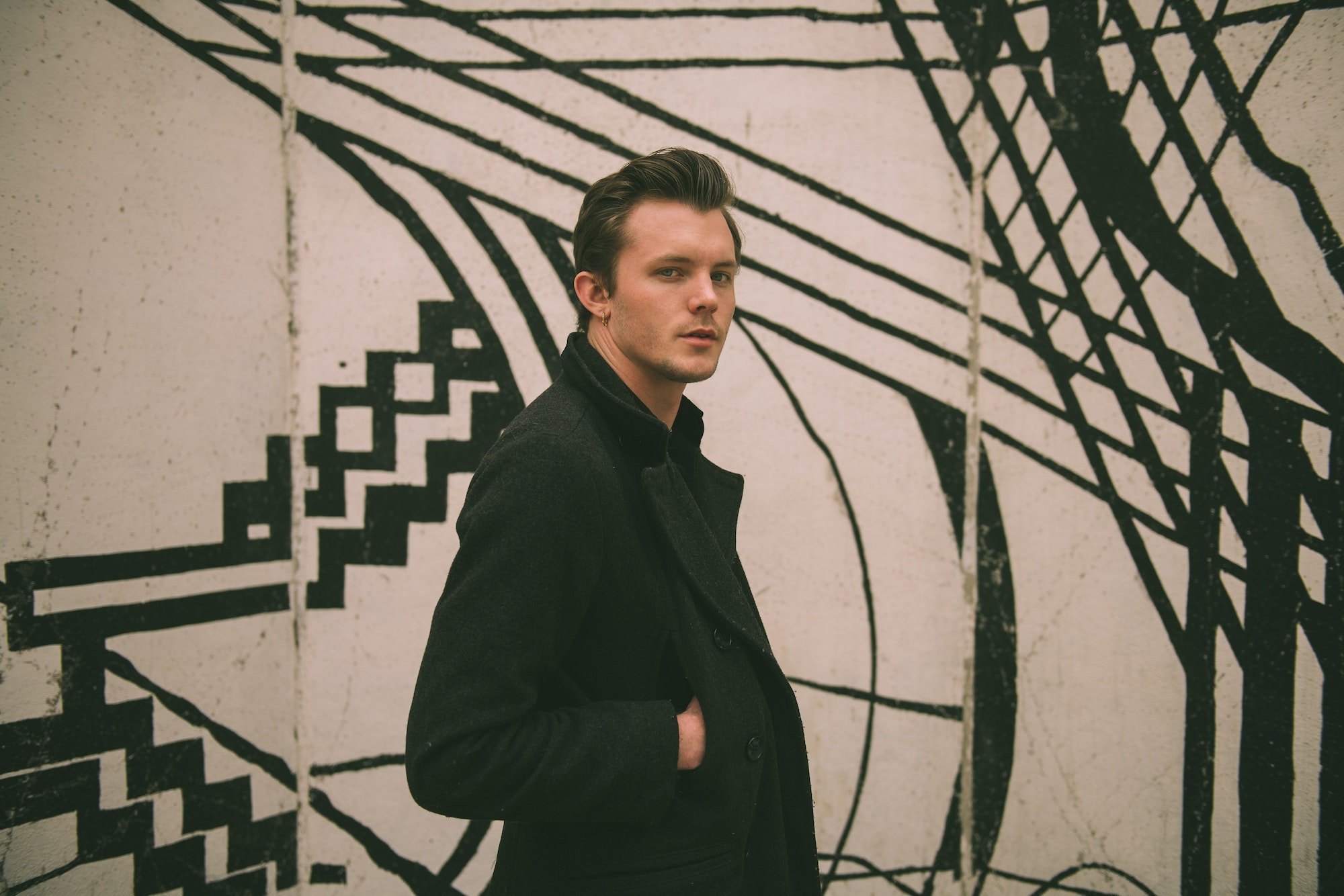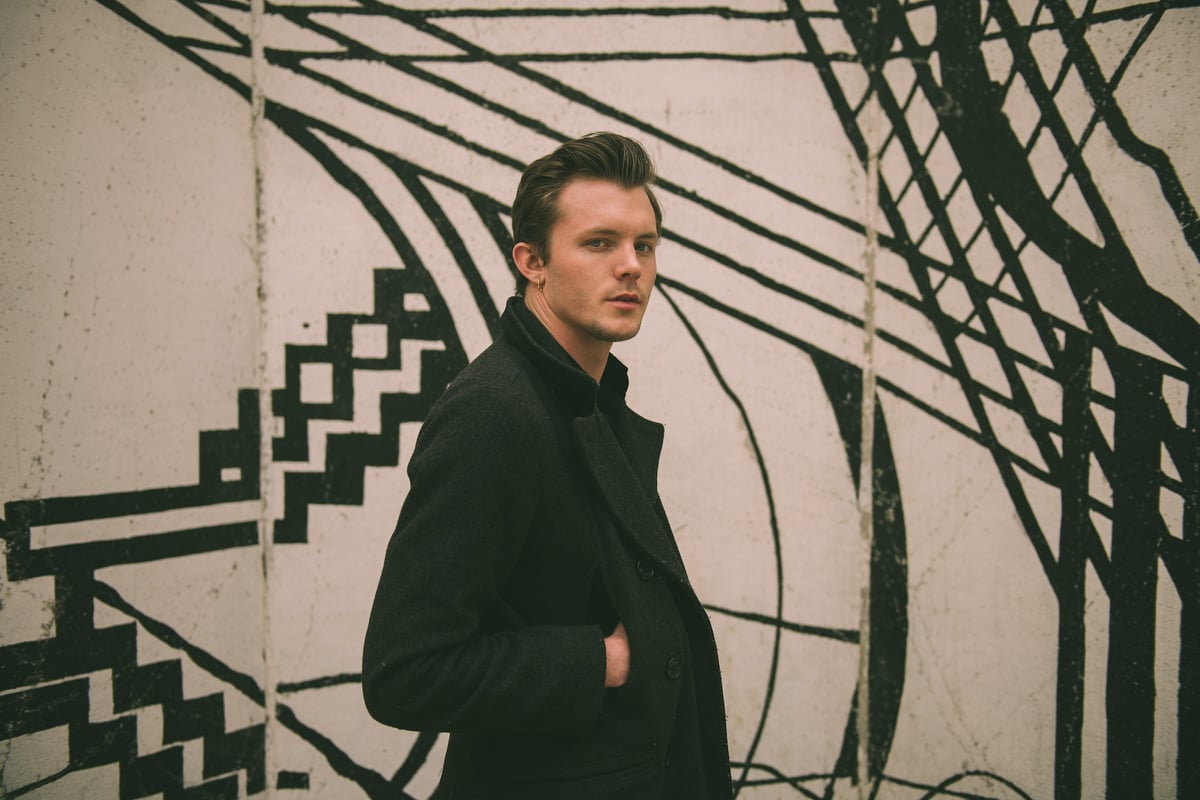 The bro flow is a perfect style for men with a rectangular face shape who want to add more definition to their features.
The bro flow is achieved by keeping the hair long on top and short on the sides and back. The key to getting the perfect bro flow look is to use good-quality pomade or wax to give the hair a strong hold and a healthy shine.
You can apply a bit of styling product on the tips of your fingers and then run it through your hair to get the desired look. You can use a comb to style your hair into place if you want a more polished look. This is a universal hairstyle for men that looks good on almost everyone.
23. Long Afro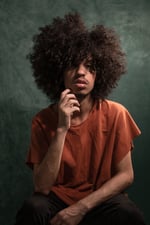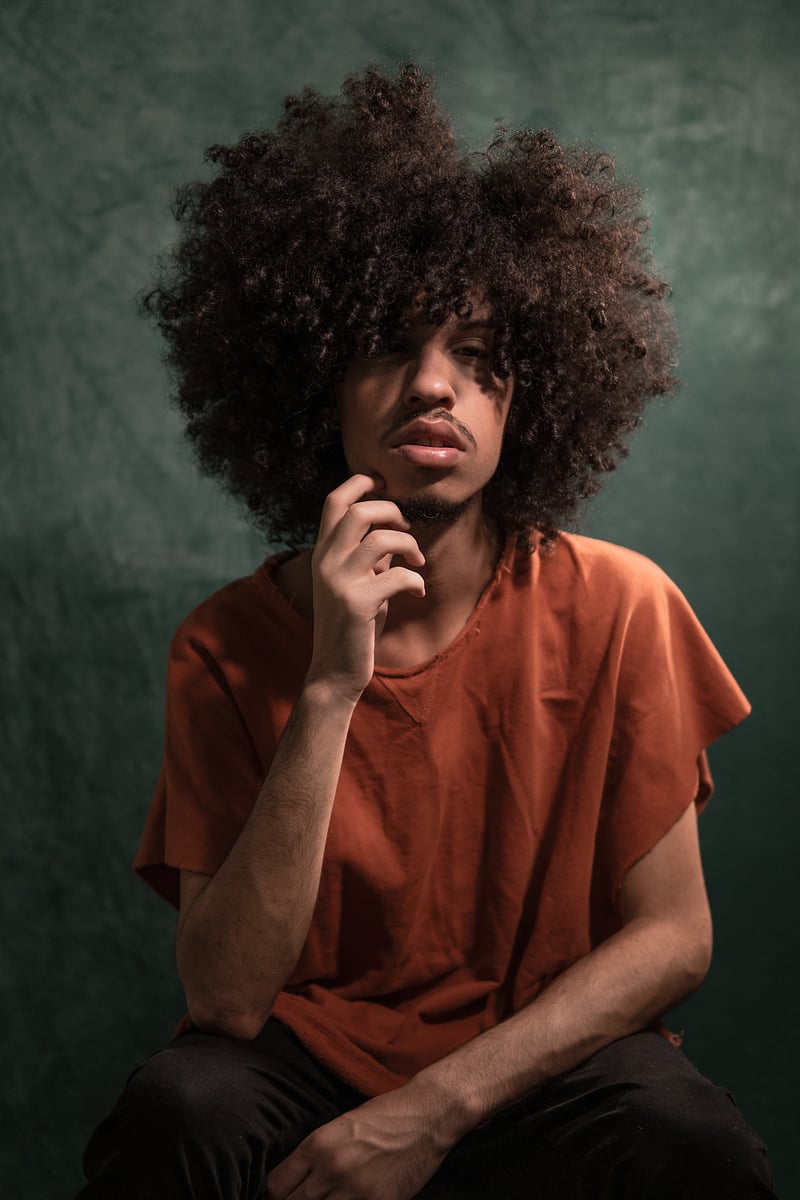 Back in the 70s, everybody was kung-fu fighting and everybody had an Afro. But then IBM invented the PC and we had to get boring desk jobs.
But that doesn't mean we can't have fun anymore. The Long Afro is Afro redux, risen from the ashes of time, phoenix-like, to remind us that life is too short for boring haircuts. The Long Afro is atmospheric and electrifying. 
The key to maintaining a good A
fro is to keep it healthy and moisturised. Use a wide-toothed comb to avoid breakage and a special conditioner for Afro-textured hair. When air drying your hair, use a diffuser attachment on your blow dryer to avoid frizz and damage. The face shape does not matter much for an Afro. It can be oval, round, square, or heart-shaped – any form will do.
24. Long Bleached Hair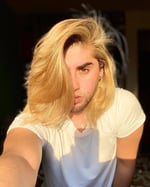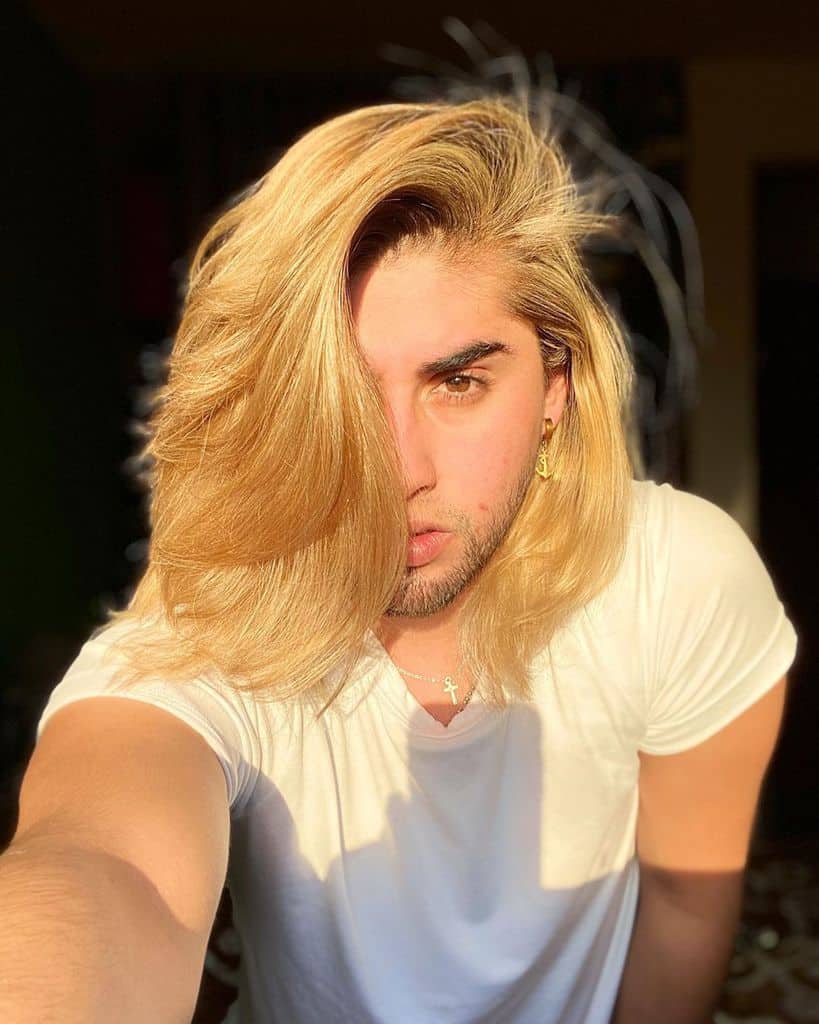 You don't need a specific face shape to wear bleached hair the right way. It's more about the skin and eye colour, as light hair usually doesn't go well with dark complexions and dark eyes. Blue, green, or light brown eyes usually look the best with bleached hair because they create a nice contrast.
Once you dye your hair, you must maintain the colour by re-dyeing it every 4 to 6 weeks, as bleached hair tends to lose its colour quickly. Additionally, it needs special care as bleached hair can become dry and brittle. Use a good shampoo and conditioner for bleached hair and a hair mask at least once a week.
25. Long Hair with Highlights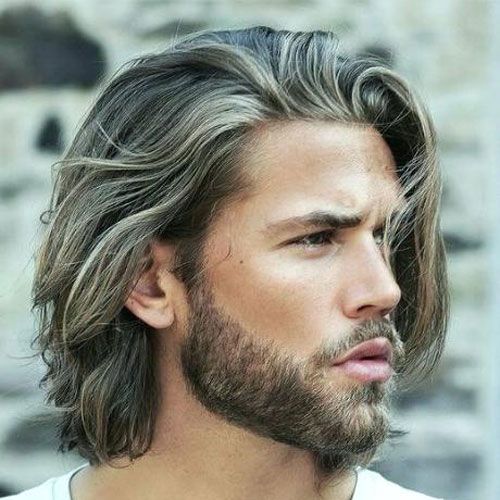 Long hair with highlights looks good on dark brown hair with lighter highlights, which creates a natural sun-kissed look, but you can also experiment with many other colour combinations.
This men's long hairstyle is very versatile and easy to style. You can wear it in various ways, including loose and flowing, or in a sleek and polished updo. Highlighted parts add more dimension and depth to your look, so the styling does not matter much here.
Like bleached hair, long hair with highlights can be a little dry and damaging for your strands. Make sure to use a good quality shampoo and conditioner, and use a heat protectant before styling. Good care will affect how your hair looks in this style, so make sure to give your hair the care it needs.
26. Long Messy Curls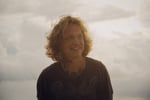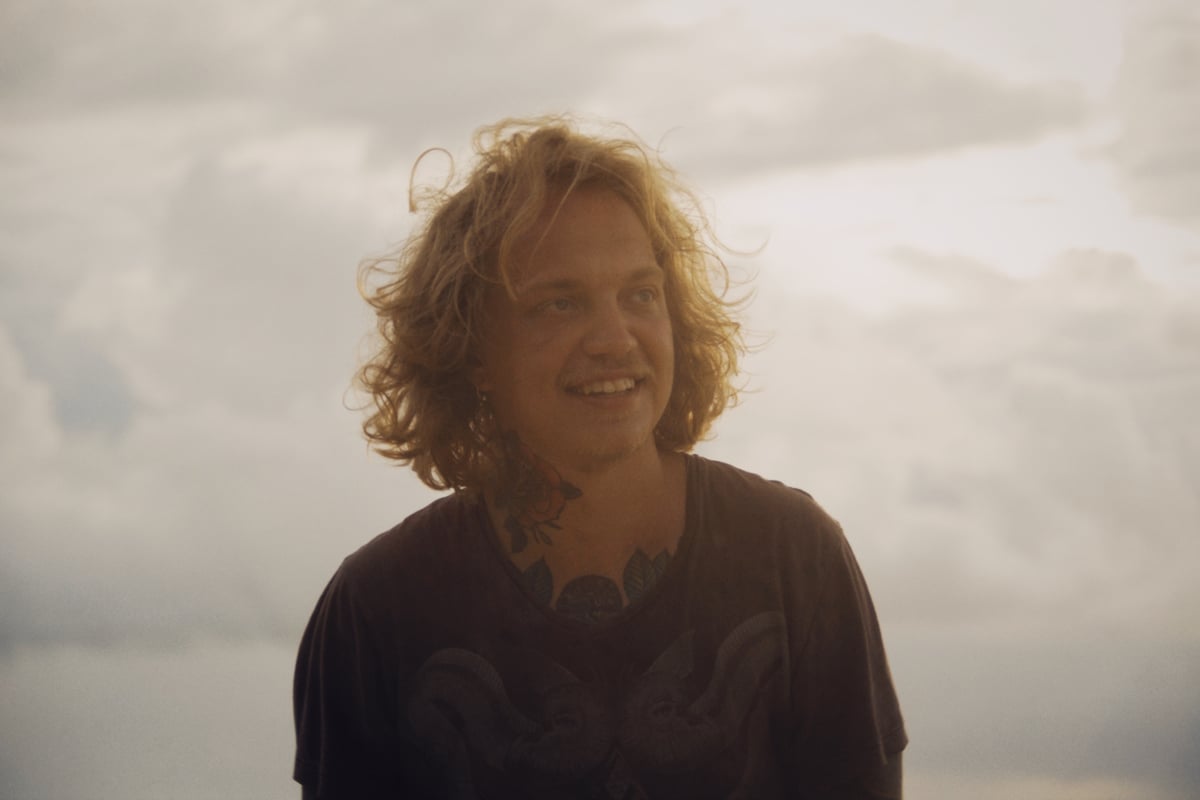 Long messy curls are a good way to style your naturally curly hair without too much styling. This look can be achieved by using an iron with a large barrel, or you can let your hair air dry and use your fingers to scrunch it up. 
You can also use styling mousse or gel to help hold the style in place, but this professional long hairstyle for men can also look great without any styling products. 
It's worth noting that messy hair is not very versatile. If you don't style it well, you'll look like you just stepped out of your bed, which can create the wrong impression at a formal occasion like a job interview or your best friend's wedding. This hairstyle is best for casual occasions, like chilling at the pub or hanging out at the beach.
27. Shoulder Length Long Hair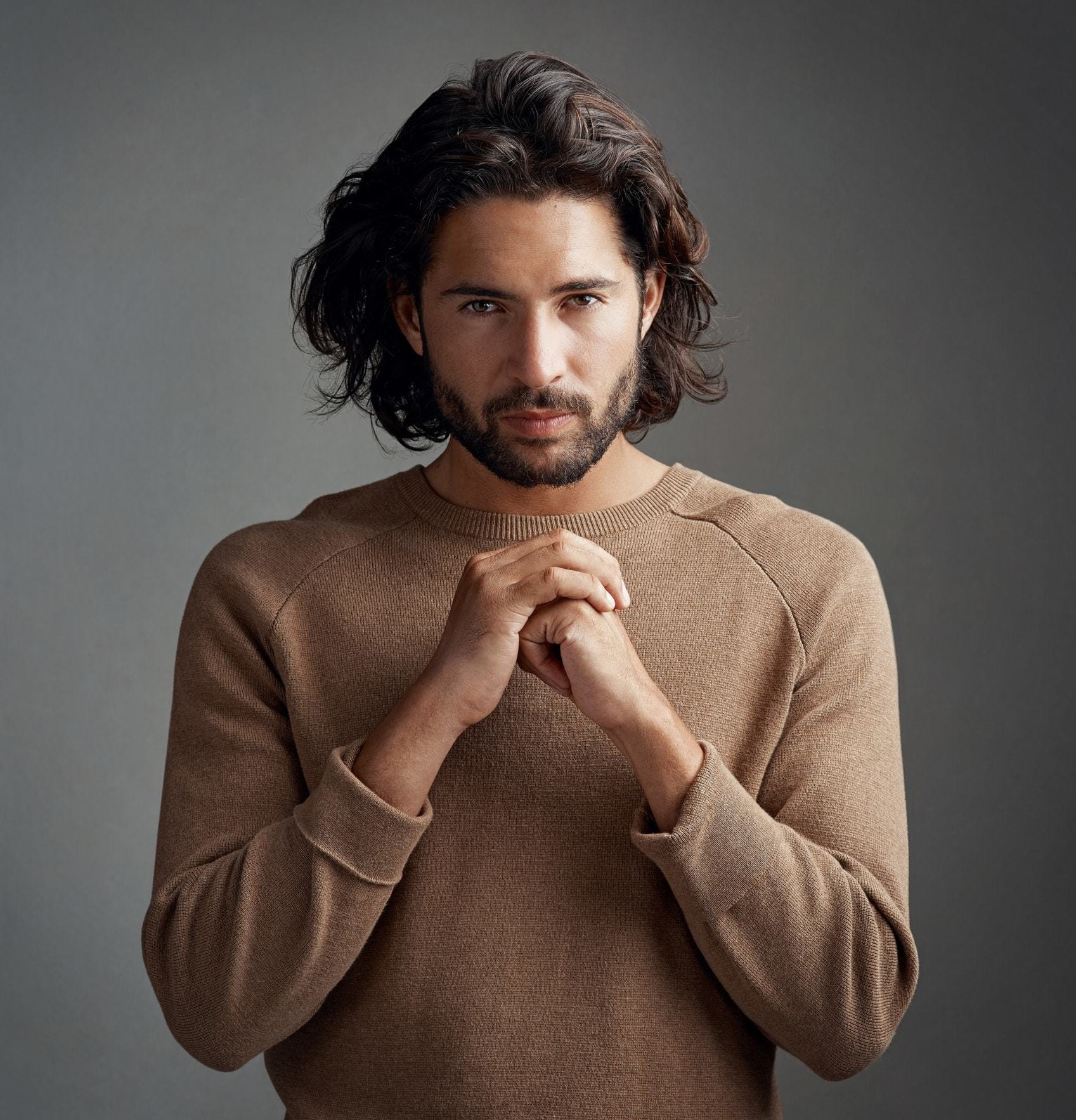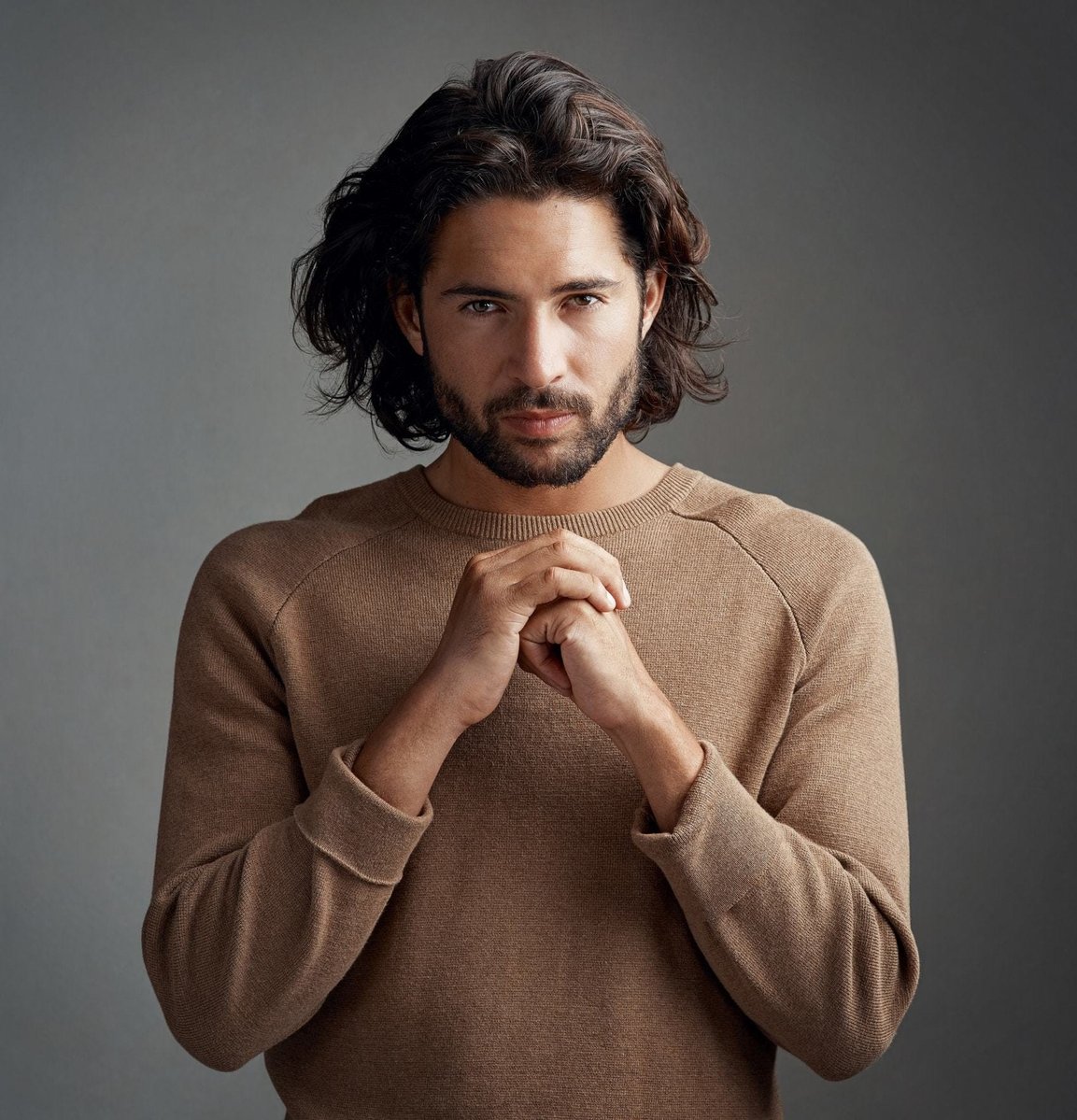 This shoulder-length long hairstyle looks great on oblong face shapes, as it helps add some width to the narrowest part of the face. It does not matter much whether your hair is curly or straight – this long hairstyle for men goes well with each hair type.
Shoulder-length hair looks good with or without accessories. You can add a styled top for a more glamorous look or just keep it simple by leaving your hair down. If you are attending a formal event, straighten your hair to give it a more orderly look. For casual occasions, you can let it fly wild.
Shoulder-length hair is versatile. If you don't style it, it looks effortless and natural. If you do want to style it, the length allows you to try out almost all the other hairstyles on the list.
28. Braid-into-Bun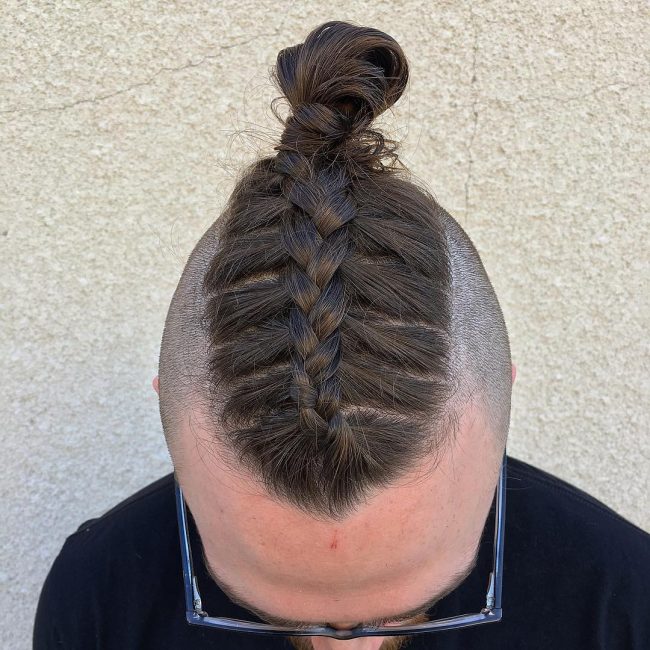 The Braid-into-Bun is what you'll likely spot the Italian chef at a Michelin 3-star restaurant in midtown Manhattan sporting. Despite its exclusivity, this is actually a style that anyone with at least mid-length hair of any type can pull off irrespective of hair type.
Start by brushing your hair back into a low ponytail to get the look. The braid adds a dash of whimsy and can be as tight or loose as you like. If you have bangs, you can either leave them down or pin them back with the rest of your hair.
This long hairstyle is best suited for oval, heart-shaped and square-shaped faces because it pulls the hair away from your face and accentuates your features. It's a great look for any occasion, whether you're headed to work or on a night out in town.
29. Side-Swept Long Hair with Undercut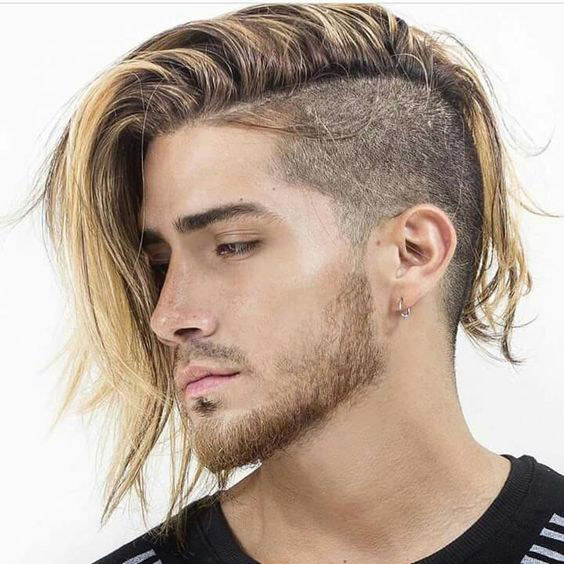 This long hairstyle for men is a great option for men with oval-shaped faces who want to balance their features. If you have an undercut, use a strong-hold styling product to keep your hair in place all day long!
To style, simply sweep your hair to the side and use a small amount of styling product to hold it in place.  This long hairstyle usually looks good with straight hair, but men with wavy or curly hair can also rock it. If you have very fine hair, use a volumizing product to give your hair some body. This hairstyle is not suitable for formal occasions and looks best at more casual events.
30. Crazy Long-Tied-Up Hair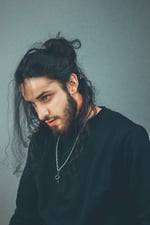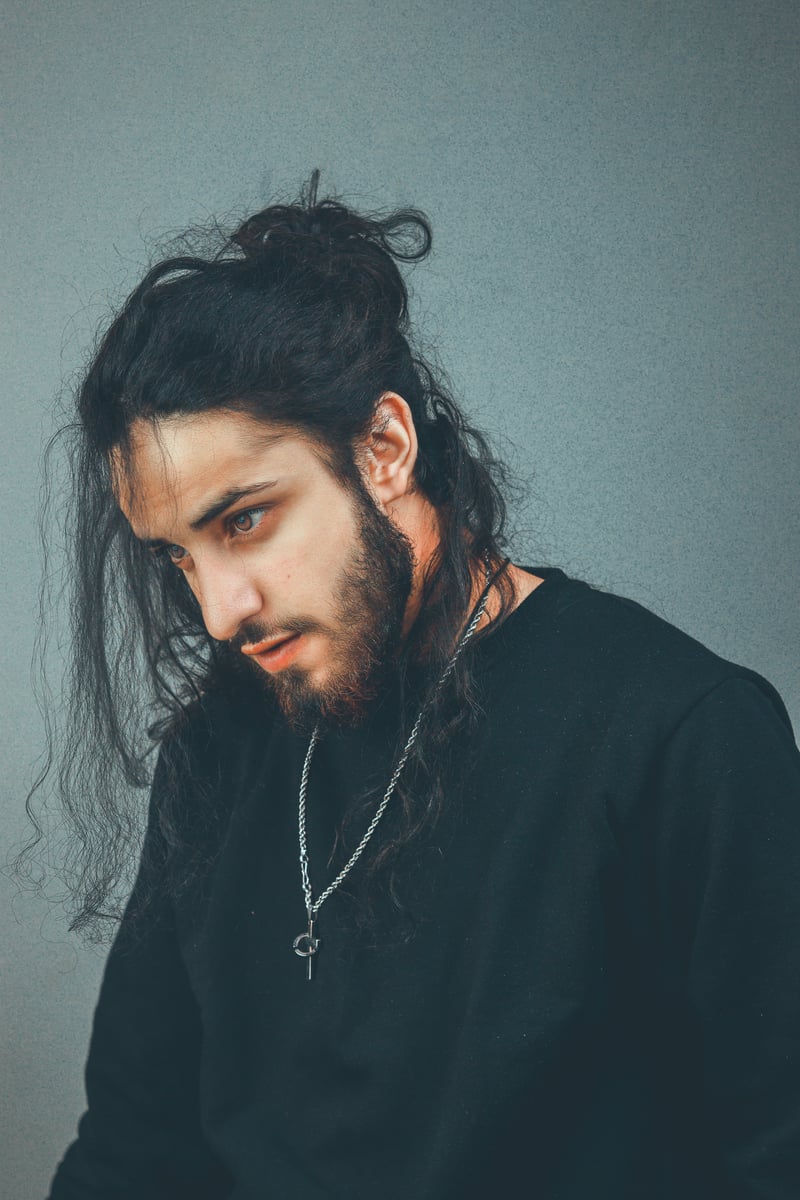 Inspired by the free-spirited lifestyles of the bohemians and the hippies, this is a hairstyle for those who like to rebel just for kicks. No special equipment or skill is needed to achieve this hairstyle. This look can be achieved by anyone with long hair, regardless of their hair type.
The key to this style is to start with clean, dry hair. If your hair is oily, use a dry shampoo at the roots to help absorb any excess oil. Once your hair is prepared, tie it in a messy bun. For this particular hairstyle, the messier, the better.
This style looks casual, as though you did not intend to do anything with your hair other than get it out of your face. It's perfect for a day spent running errands or lounging around the house.
31. Multi-Coloured Men's Braids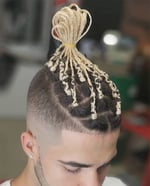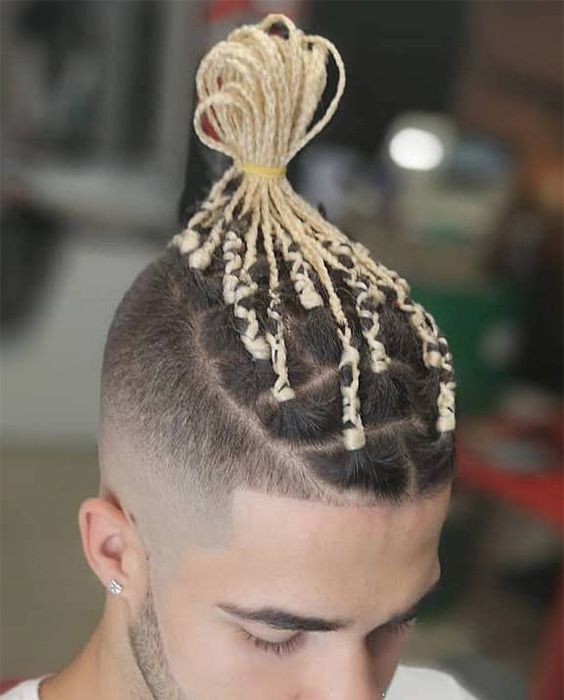 Born out of the creative energy of hip-hop, this is a style that looks best on artists and creative types. Although you can rock it even if you're a stock broker working from home in your PJs because the multi-coloured braids will, of their own accord, bestow upon you the aura of a hip-hop star. It's a bit of a chicken-and-egg thing with this hairstyle and its persona.
This style is achieved by taking different colours and braiding them together. This look can be achieved with any colour combination but is most commonly seen with bright colours. If you don't want to dye your hair, just use external hairpieces that are clip-on or embedded in the natural hair. You can also mix this long hairstyle with other styles, like cornrows.
Colourful braids are more suitable for thick hair because a strong base of the hair is needed to support the weight of the braids. If you have thin hair, adding extra weight to them can damage your hair strands.
32. Sleek Man Bun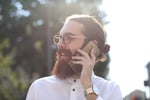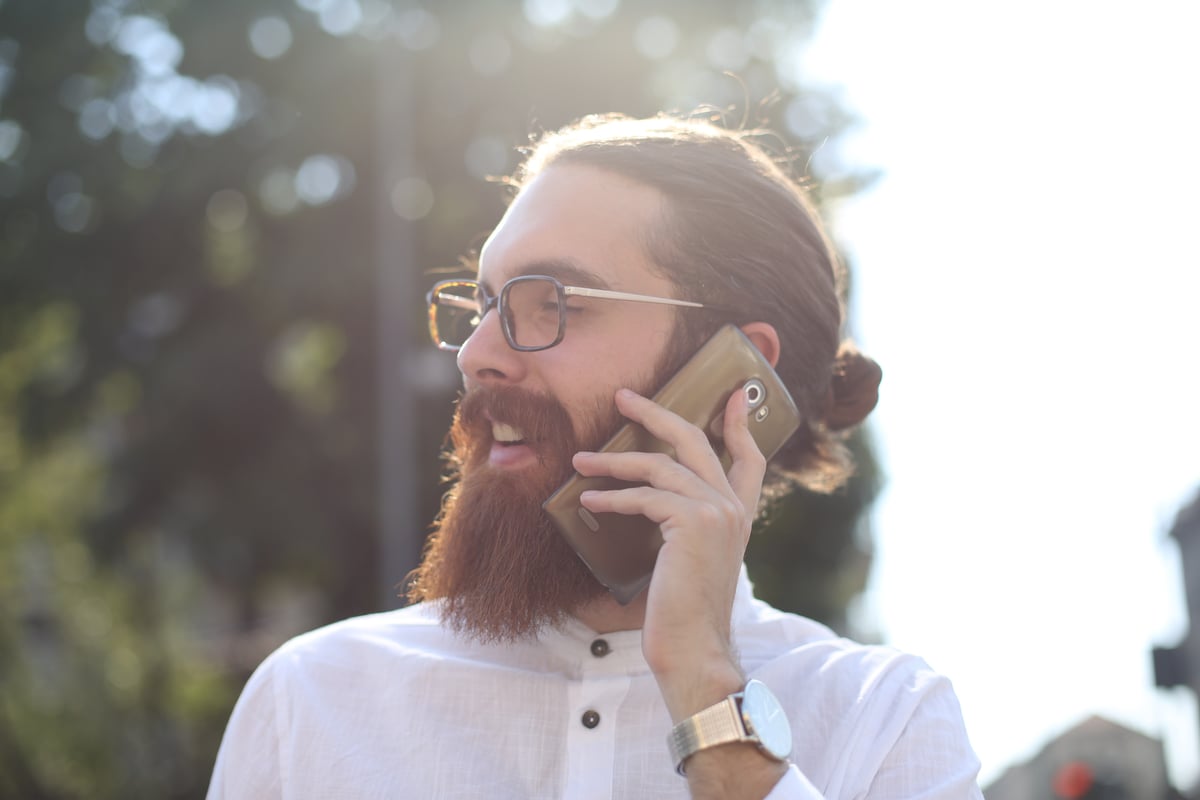 The sleek man bun is one of the most versatile hairstyles for men. Whether you want to look like a member of Captain Jack Sparrow's crew or a Buddhist monk who just returned from the Himalayas, the sleek man bun can help you pull off any look you want. 
Irrespective of whether you have long or shorter hair, this style can be achieved with little effort as long as the hair is long enough to curl up into a bun. The key to getting a sleek bun is ensuring your hair is well-groomed and free of knots or tangles.
This long hairstyle will provide you with a clean and polished look. You will need to use styling products like pomade or hair wax that give your hair a bit of hold and shine.  Due to its tidy look, the sleek man bun is a great hairstyle for formal occasions.
33. Dutch Braids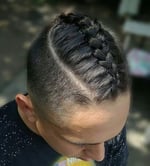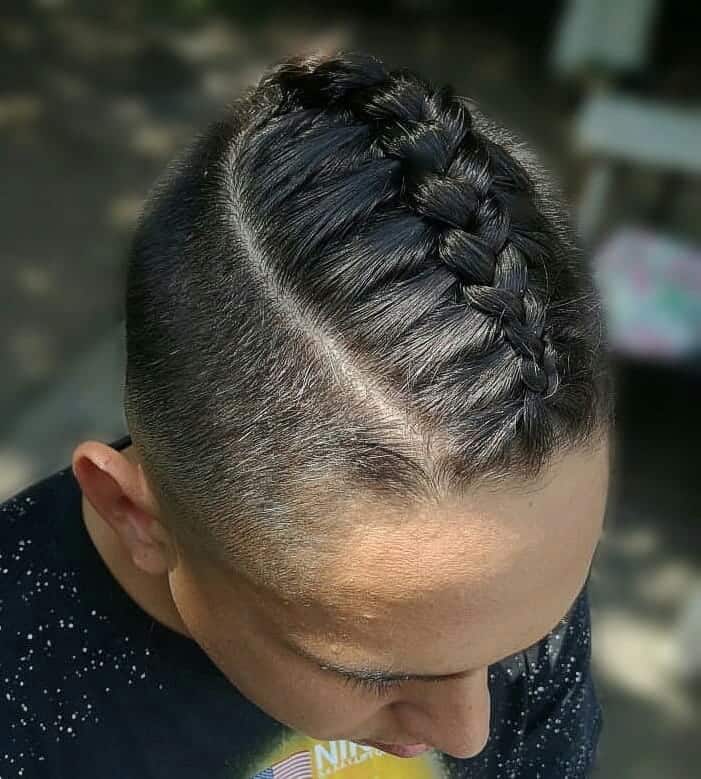 Dutch braids, also called reverse French braids or inside-out French braids, are a type of plaited hairstyle in which the hair is divided into three sections, and each section is cornrowed towards the centre of the head. Dutch braids can be worn as an everyday hairstyle or for special occasions. They are commonly seen at music festivals and sporting events.
Styling time depends on your skills. This hairstyle is generally not difficult to create, but many men can't do it themselves as the back part is difficult to reach. The braids are acceptable for everyday wear, but they're more suitable for more dressy occasions.
Final Thoughts
Long hair for men has traditionally been seen as a symbol of strength and masculinity, and that genetic memory may still be with us. Plenty of guys out there look great with long hair, and if you're one of them, go for it! Just remember to keep it healthy and styled well so that you can confidently rock that mane.
If you don't have time to style your hair every morning, try a longer cut you can just run your fingers through.  Whatever you do, ensure you don't repeat common hair mistakes men usually make.
Lastly, if you feel long hairstyles for men are not for you, check the best short hairstyles for men, as short hairstyles are as trendy as long ones nowadays.
---
Long Hairstyles for Men – Frequently Asked Questions
Are long hairstyles for men popular?

Long hair looks stylish in 2022
Long hairstyles are an evergreen fashion. Keeping hair long or short is ultimately a personal preference, but it is safe to say that long hair for men has always been popular.

Are long hairstyles advisable for men?

They demand additional care and time
Long hair makes heads turn. However, it also requires more shampooing, conditioning and styling time. A man with long hair who does not take extra time to care for it usually looks unkempt.
So, the best answer is that long hair is suitable for men only if they are willing to put in the extra time required to take care of it.

How can I style long hair easily? 

Buns, ponytails, or unstyled but healthy hair are the best options
There are plenty of effortless hairstyles for long hair. The best options are to leave it unstyled but healthy or tie it up in a man bun or ponytail.
It's also crucial to invest in the right cut that will require less everyday maintenance. A good stylist will know how to work with your natural texture and face shape to find the best cut for you.

Does long hair on a man look unprofessional?

No, not if the styling is suitable for formal looks
An unprofessional look is not about the length of hair but how it is styled. If a man with long hair styles it in a way that is suitable for a formal occasion, such as a sleek bun or brushed back, it will not look unprofessional.
On the other hand, if the hairstyle is too casual or messy, it can give off an unkempt vibe regardless of the length of hair.

When should you grow long hair?

No rules here. Grow your hair when you like it.
There are no specific rules regarding when men should or shouldn't have long hair. If you like the look of long hair and are willing to put in the extra time required to take care of it, then go for it.
The only exceptions are when your working requirements do not allow you to have long hair. For example, when working in a formal office setting or a job requiring safety equipment like hard hats.

What does long hair on a man symbolise?

In many ancient cultures, long hair symbolised courage and nobility
Long hair has been associated with certain qualities such as courage and nobility for many years. It was often seen as a sign of strength and power in ancient cultures.
Nowadays, it is more about personal preferences and style. Some men see it as a way to express their individuality, while others simply like how it looks.
It's hard to limit the symbolism of long hair to one specific meaning nowadays, as it can vary from person to person and from one culture to another.

Is long hair more attractive than short hair?

Long or short hair is attractive only when the hairstyle is correctly chosen for the specific face shape, colour, and texture. Some men look great with long hair, and others look better with short hair. 
really depends on the individual.