Whether you call them fringe or bangs, they're back and—quite literally—in your face. Perhaps one of the most popular ways to switch up your look, there's a fringe for every hair type and face shape, so we're looking back on some of the best fringe haircuts for men have been sporting since the '90s. Some are signature to their era while others are evergreen, but all can serve as some pretty serious style inspo, as a fringed look could work for almost anyone.
In fact, some of today's modern styles come with myriad fringe benefits (sorry, we had to), as London-based barber Hassan Bilal explained. "Not only will fringe haircuts for men bring out your eyes and highlight your cheekbones, but it will also cover unwanted forehead lines to make you look younger." He added that a well-done fringe can even balance out your forehead and naturally disguise a receding hairline. Bilal's fringe fervour comes down to its almost universal versatility. "Fringe has been one of the most popular hairstyles for modern men's hair, especially over the past few years, transitioning into so many different styles with endless choices for every type of hair texture and length."
To take us through the best of the best, we've enlisted the expertise of both Bilal and celebrity hairstylist Kristan Serafino to explore the ins and outs of the top fringe haircuts for men and how to make them work for you. Keep reading for all the details so you know just what you want at your next cut.
Fringe haircuts for men you should know about
The Caesar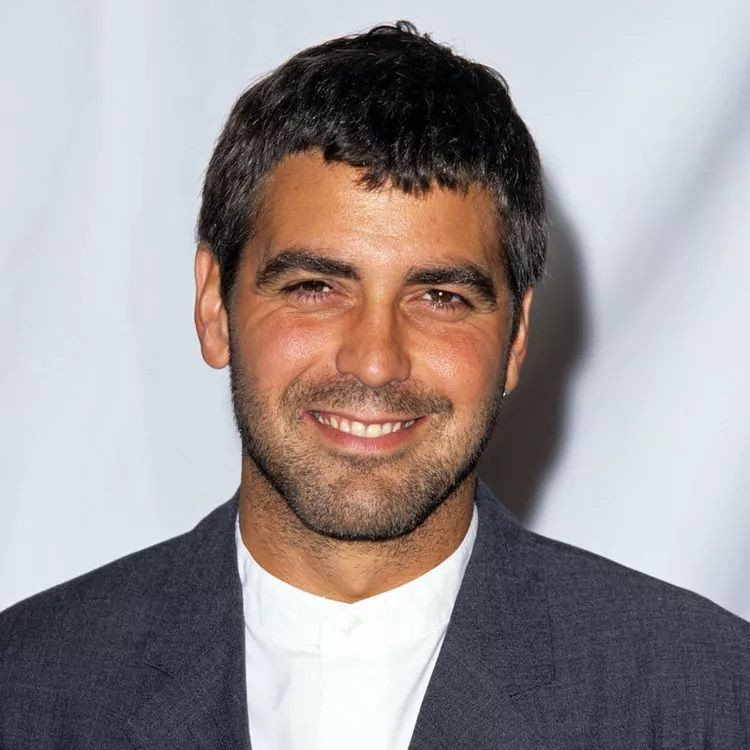 Back when he was saving lives on ER in the '90s, George Clooney's Caesar-style cut was bangin' with just the right amount of frontal fringe. Serafino explains that the popularity of the Caesar (and its many iterations) comes down to this style's versatility and ability to work on those with receding hairlines without looking like a toupée. Plus, it's easy to style—just chuck on some medium-shine styling cream and you're good to go.
Hard-Edge Caesar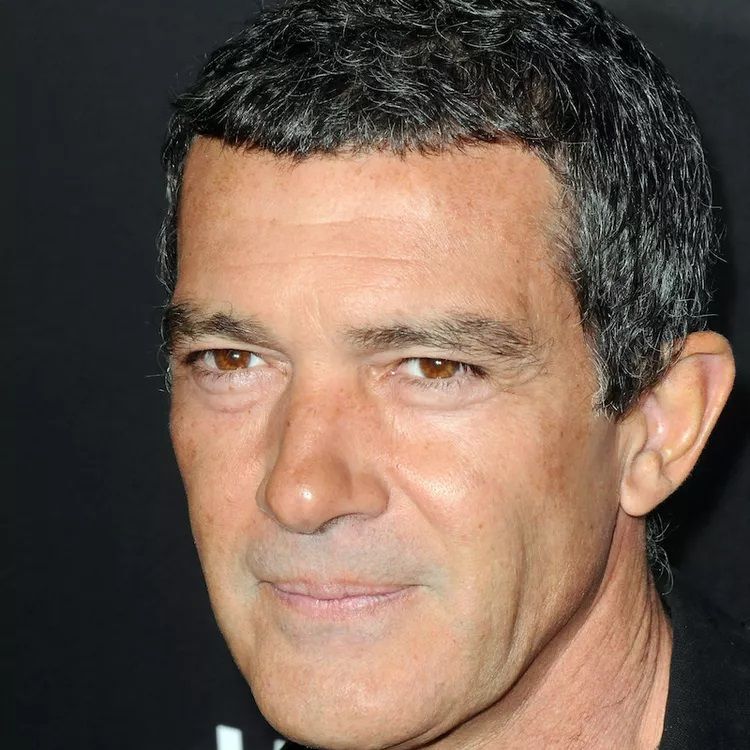 This Caesar on Antonio Banderas features a harder line with less movement in the front. While the look is sleek and bold, Serafino said it will require more frequent cuts to maintain the hard edge. To get the look for yourself, air dry your hair and finish off with a light styling product with a natural shine to keep everything in place and highlight the salt-and-pepper color.
Mod Caesar Fringe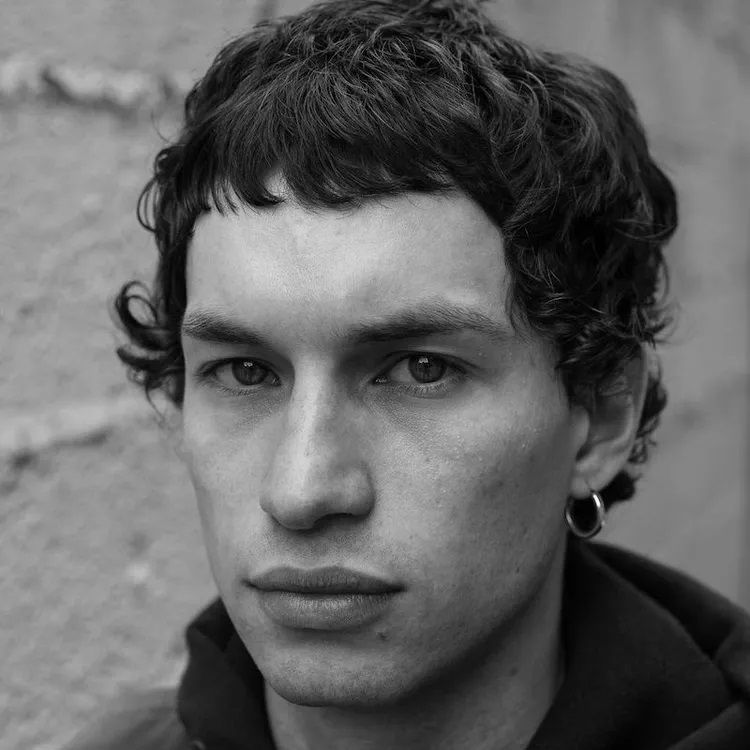 This on-trend fringe haircut for men is one of the more iconic, easy-to-wear "mod-style" haircuts, and you can tailor it to your hair type, Bilal explained. If your hair is thick and wavy, you can opt for a looser fringe with lots of texture, rather than the blunt finish you see here. Styling the cut is pretty easy, too: Simply spritz a curl tonic or wave spray (or even conditioner works, he said) on damp hair and let air dry or blow dry with a diffuser. To keep the look in tip-top shape, see your barber every six to eight weeks.
Curly Caesar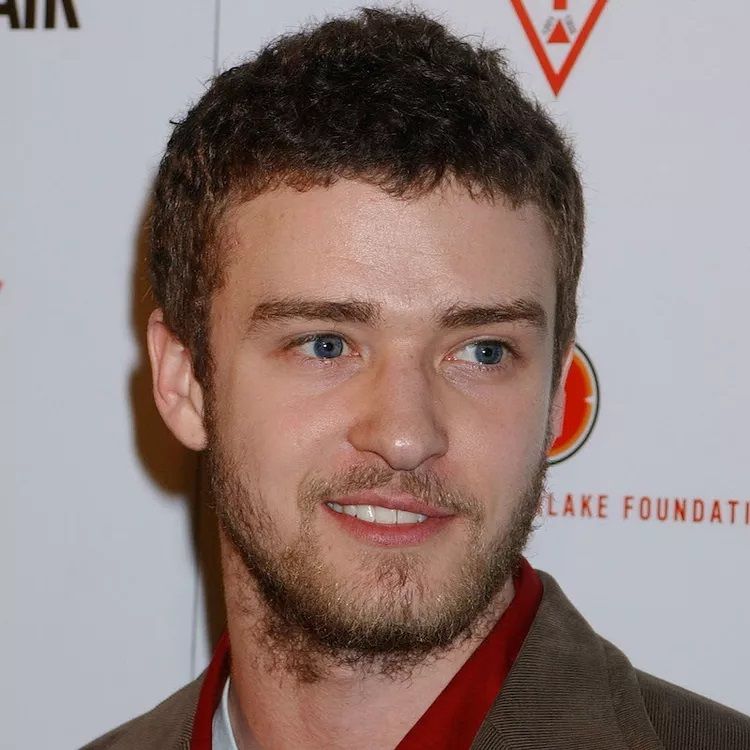 After he ditched his infamous yellow ramen noodle curls, JT opted for this more natural look that suits both his face and hair texture. The wavy curls create a softer edge for a look that's easy for similar hair types to achieve.
Natural Medium-Length Locs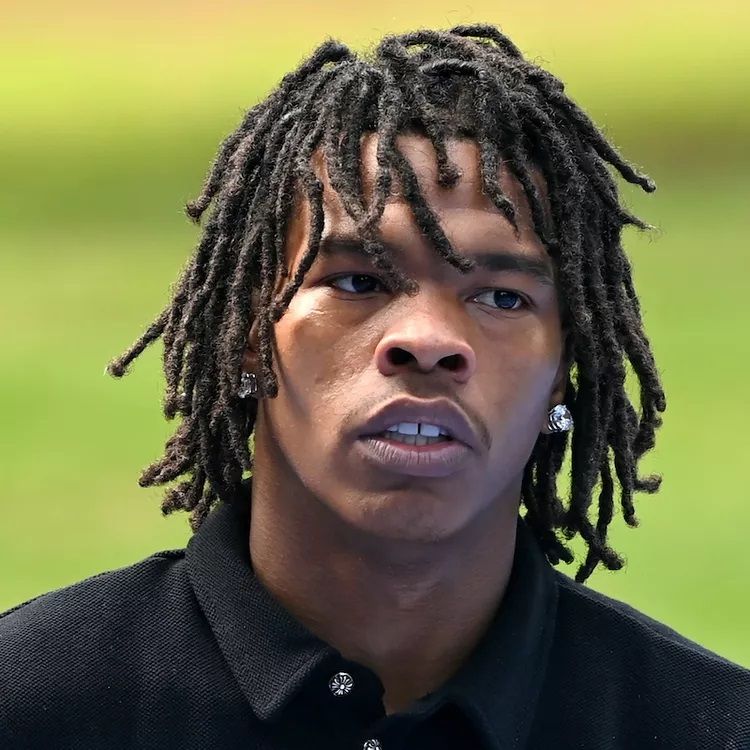 When you've got mid-length locs like Lil Baby, up or down works great. In this case, his locs hit just at eye level for a look that embraces the style's natural texture and lets it all fall freely, front and centre.
Grown-Out Caesar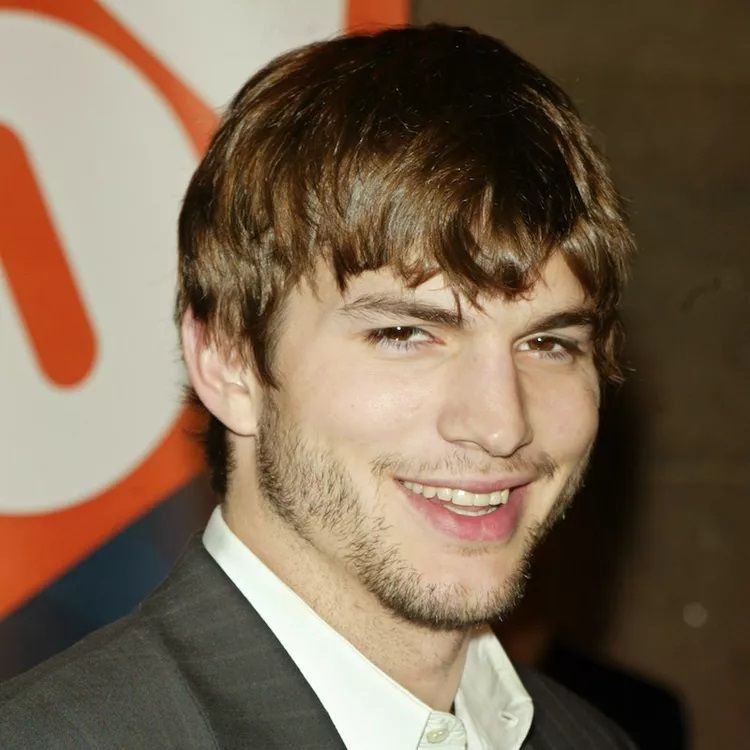 What if you like the Caesar cut but can't be bothered to get regular trims? Let us introduce Ashton Kutcher. His low-maintenance fringe haircut for men is stylish yet uncomplicated. Serafino pointed out how the length works with Kutcher's natural wave and texture, and the blunted line in front keeps it fresh and modern. As far as low-maintenance looks go, this is as easy as it gets. Wash, dry, and let it fall where it falls.
Funky Caesar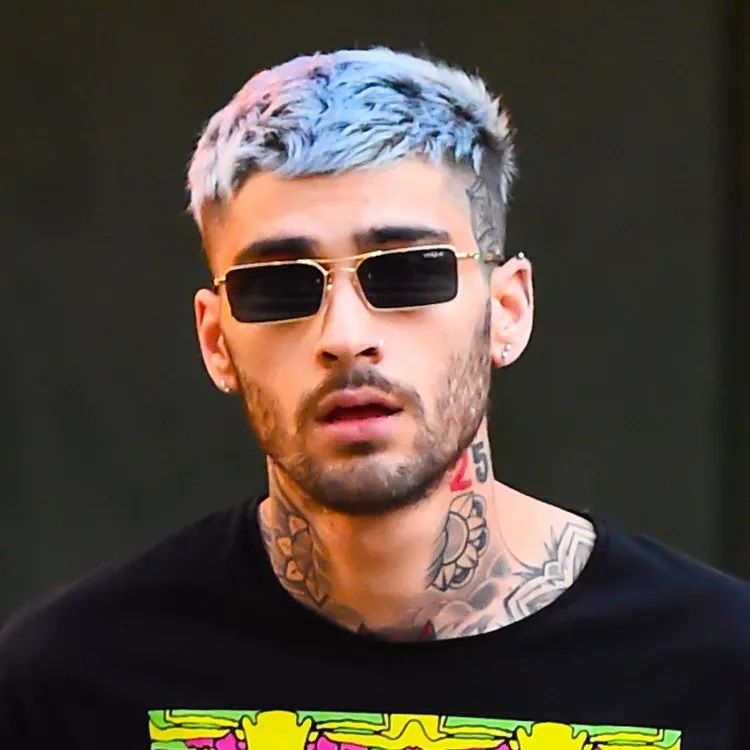 The ultimate testament to the versatility of the Caesar, Zayn Malik has taken the classic look to a stylish new level with a dose of edgy colour. Serafino recommends running a styling cream through to bring out a natural touch of shine, since the bleaching process can often leave hair looking dull and frizzy.
'90s Curtains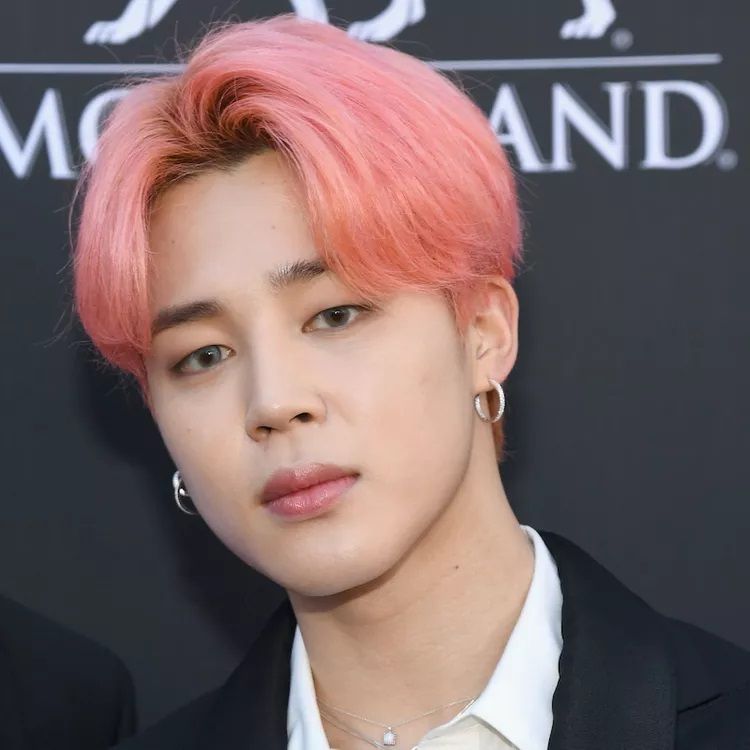 The '90s curtain bang look is great if you've got a thick head of hair because it'll flop right into place, as you can see by Jimin's cotton candy style. To get the volume just right, use a blow dryer on low heat, focusing on the roots, and smooth in a tiny bit of medium- to high-shine styling cream afterwards to tame frizz.
Flat-Ironed Front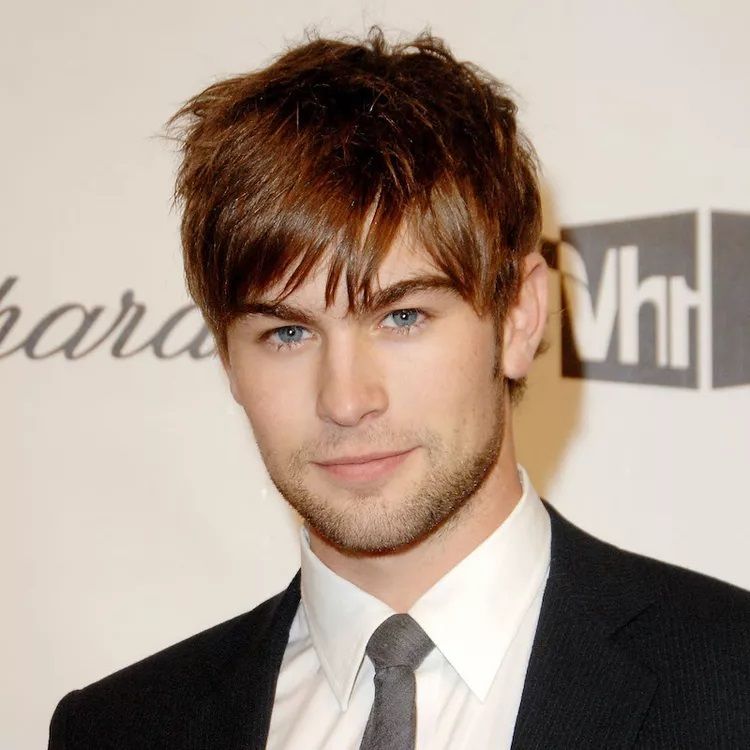 One of the hallmarks of early 2000s style, this look requires a flat iron to make sure hair lays flat on the forehead. If you've never used one before, consult with your barber first to make sure you don't singe your fringe.
Straight Textured Crop Fringe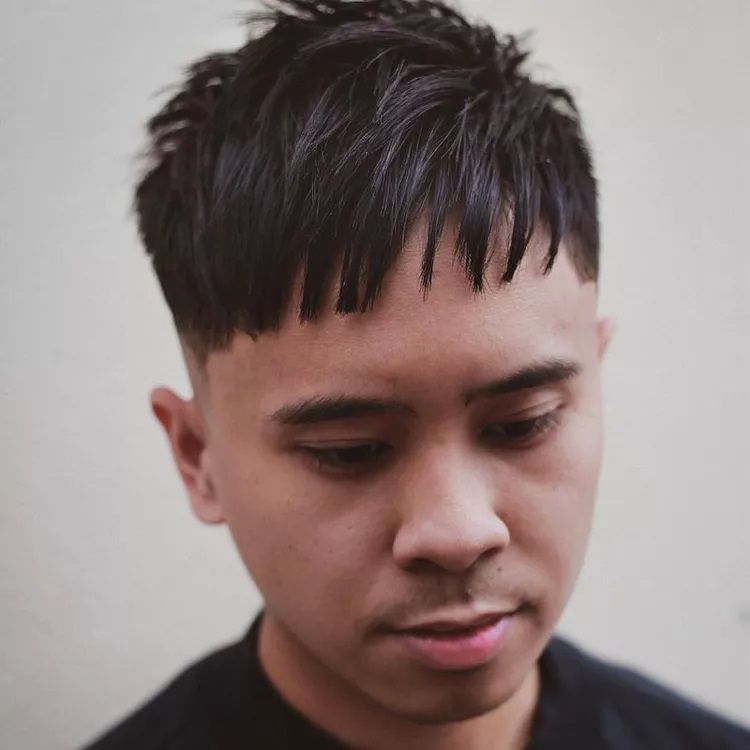 Bilal pointed out that this blunt fringe is longer in the front and cut on very straight and thick hair, with lots of texture added throughout the top to create movement. It's a great casual look that's both trendy and a bit classic. Start by spritzing damp hair with a salt spray and blow drying hair forward. Then, finish off with a matte clay to give the look a bit more hold.
Surfer Bangs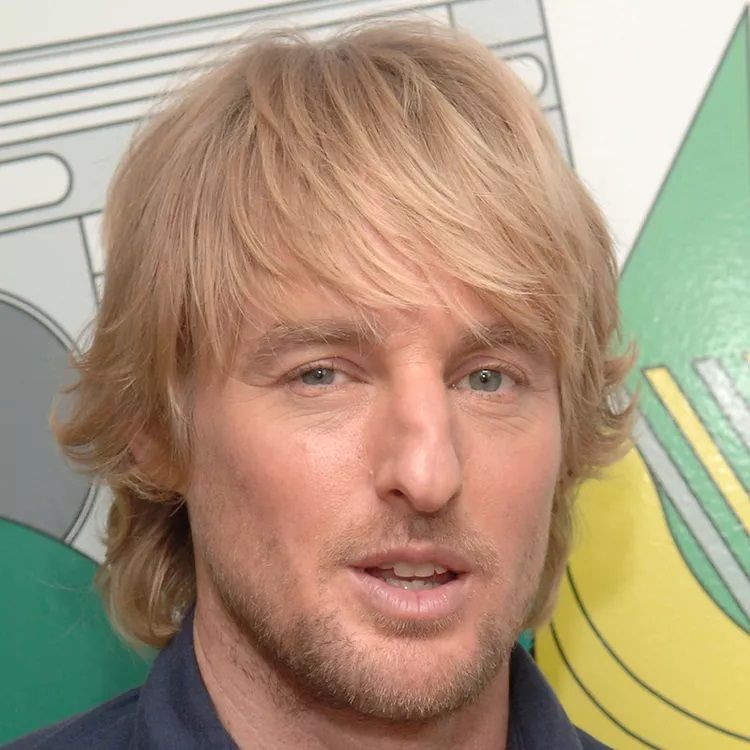 Wilson's surfer hair is a low-maintenance style that air dries into the easy movement you want. If you're not lucky enough to live near the ocean, spritz on a sea salt spray first to add piece-y texture. Bleach London's Swamp Spritz does double duty, adding both texture and volume for Pacific perfection.
Barber Shop Caesar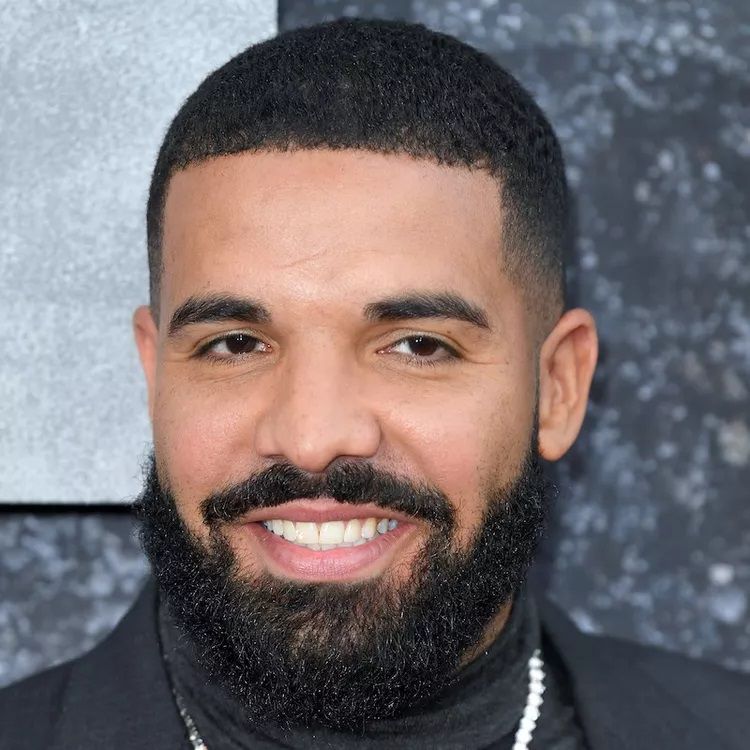 Drake's take on the fringe is barely there, but the way he keeps it perfectly shaped to create a full hairline is ideal for his face. Serafino said the key to getting this look right is to edge out the hairline with trimmers while using the natural texture to create a hard edge that complements your natural face shape.
Weasley Fringe
Serafino described Rupert Grint's floppy-fronted look as "Your childhood hair that sticks with you," since it's basically the same lax locks as he wore in the Harry Potter films. As far as low-maintenance styles go, this is probably the least, and it's therefore good for guys who want fringe without fuss.
Floppy Fringe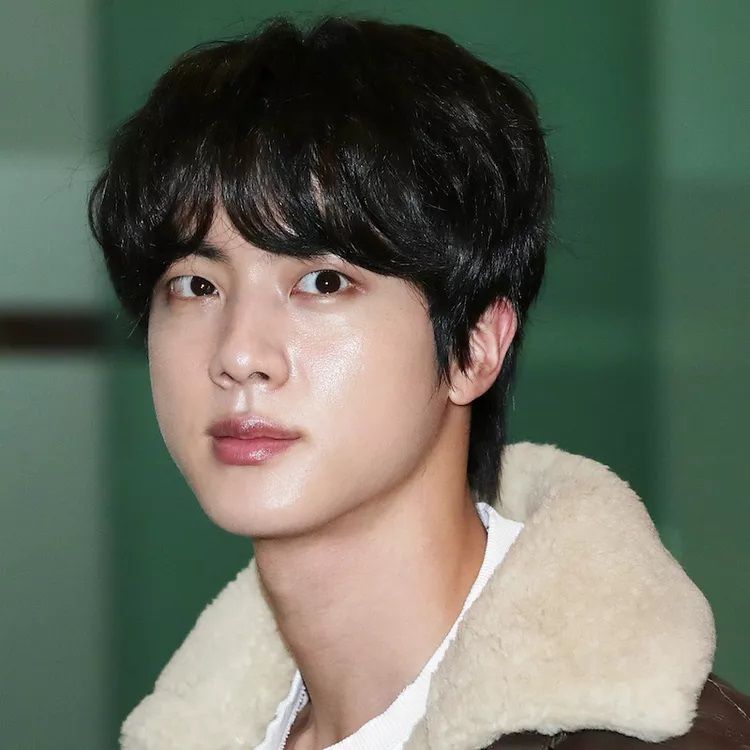 Great for hair that likes to do its own thing, Jin's fringe is a modern take on the mushroom cut that defined the '90s. However, instead of a cropped length in the middle, this style has been allowed to grow out all around the head and therefore could work for a variety of lengths. Serafino said a trim here and there is all that's needed to keep it looking tidy.
British Rocker Fringe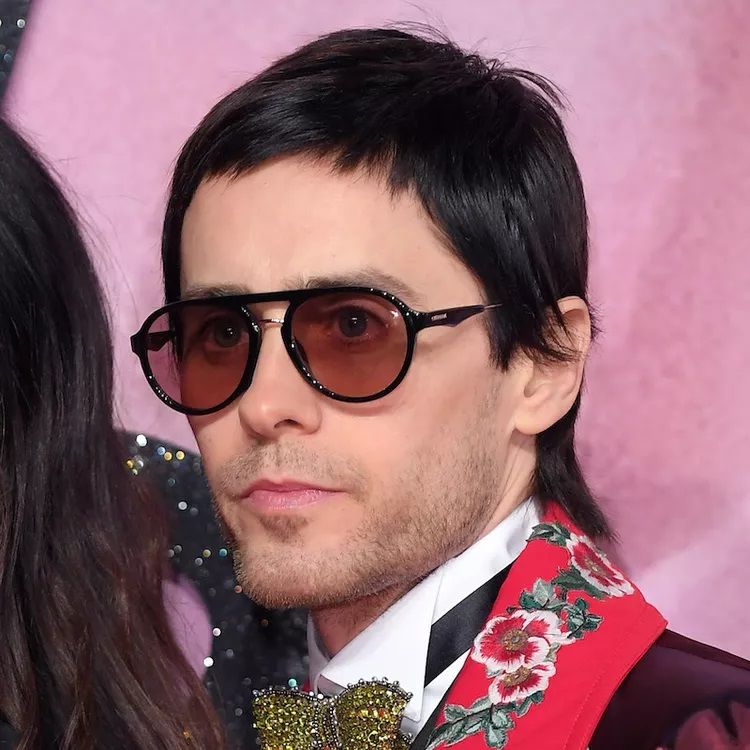 Jared Leto's red carpet look at the British Fashion Awards is pure rock 'n roll, an edgy version of the Caesar that's cropped tight around the front with a seamlessly tamed line. Serafino explained that the magic of this look comes down to some serious styling, but if you have the patience it's worth the effort.
Side-Swept Bangs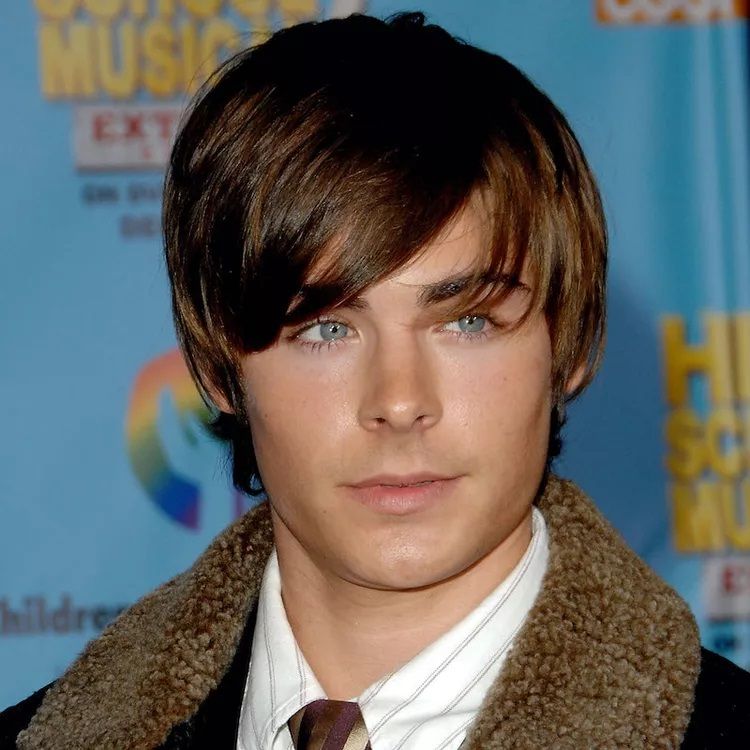 The key to getting young Zac Efron's breezy side-swept look is to keep hair smooth, shiny, and well-moisturised. Serafino recommends using a styling cream that also conditions to impart a natural shine and keep every hair perfectly in place.
Modern Bowl Cut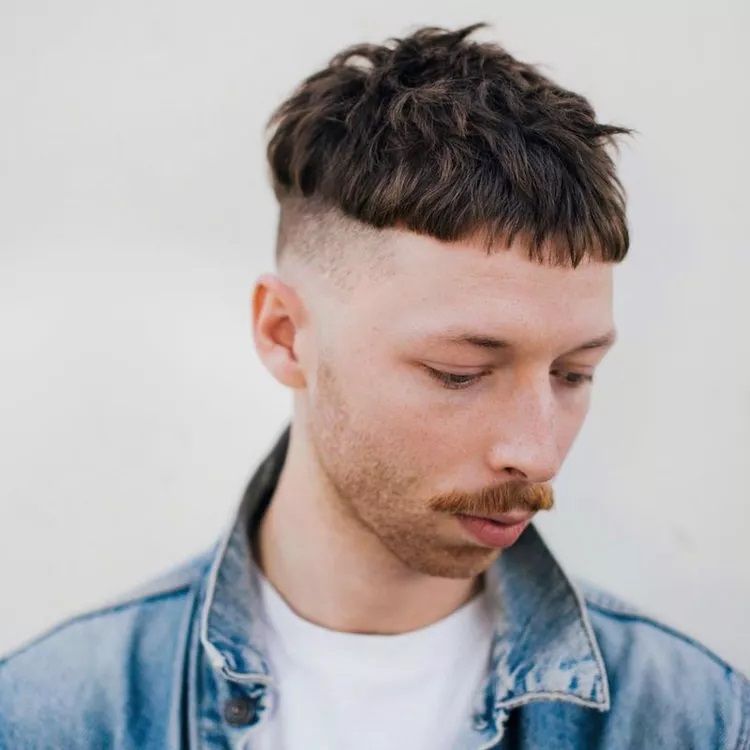 This statement-making style "isn't everyone's cup of tea, but definitely will help you stand out from the crowd," Bilal said. It's an ideal look for those with fine, straight hair, since the cut has a blunt external shape that works nicely on thinner hair . If you have thick, coarse hair or a very round face, you may want to speak with your barber about how to tailor this look to suit you best. The styling process couldn't be easier—start with a little salt spray or mousse to give fine hair more lift and volume, then blow dry into shape. Finish off with matte paste if you need.
Faux-Hawk Caesar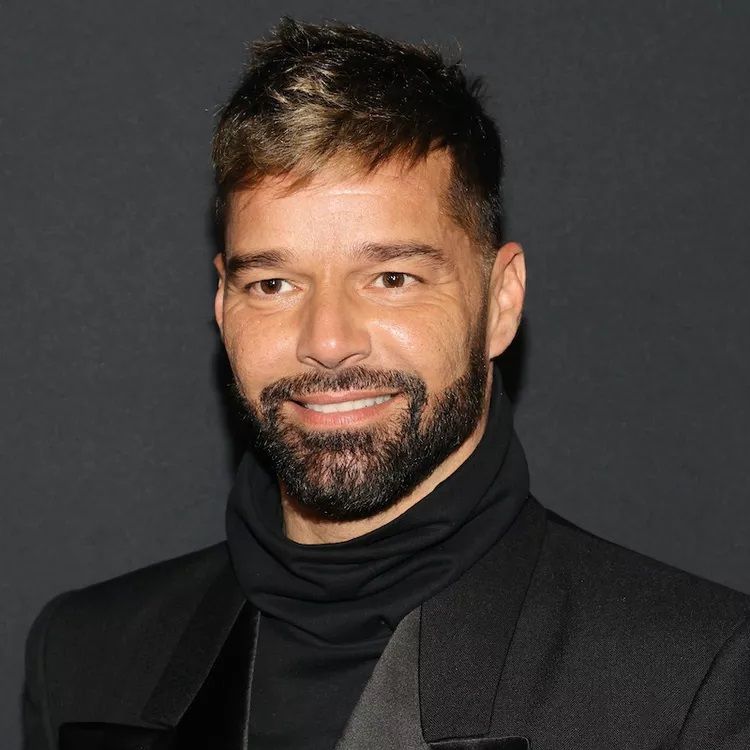 Although the faux hawk's days have come and gone, there's nothing wrong with adding a little height in the front. After all, why shouldn't bangs be versatile? Getting this look takes minimal effort—just quickly blow dry in the front to give it some volume, then comb the fringe down and sweep through a styling paste to give it a separated, textured look.
The Beeb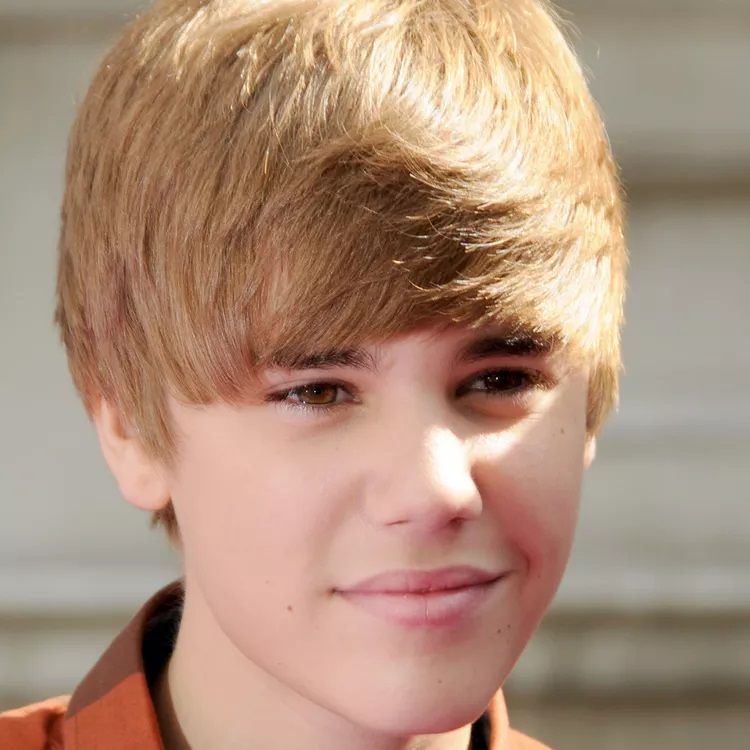 'Twas the fringe copied 'round the world…Bieber's signature look is little more than a bowl cut left to grow so it covers the forehead and most of the ears with lightly feathered texture. While it may not exactly be in style at the moment, it's a great place to start for more modern looks.
Bedhead Bangs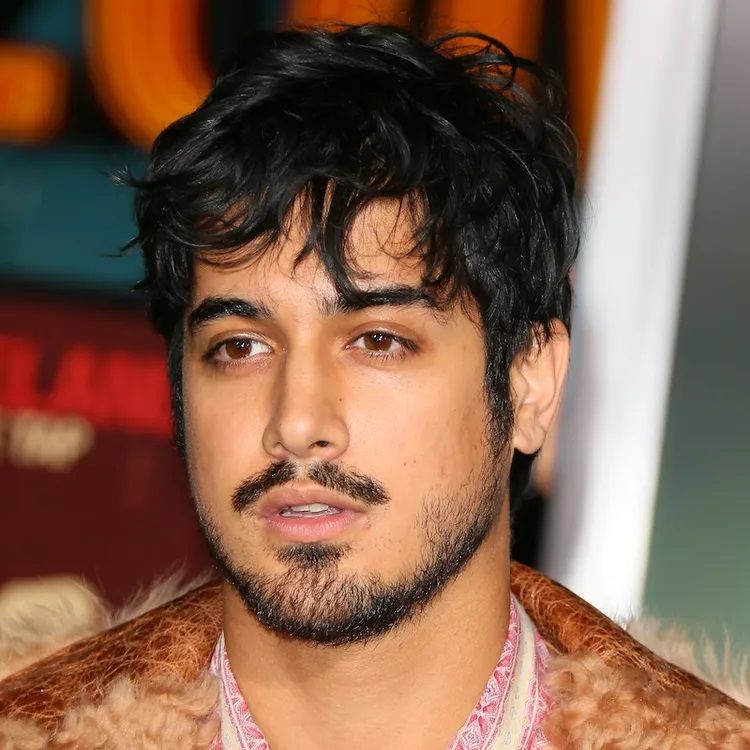 Avan Jogia's hair may look like he woke up with this look, but Serafino explained bedhead (or bed bangs, in this case) actually takes some work to look right. Starting with clean hair, go for a light, wax-based product to create that tousled, slept-in look.
Tousled Waves
Timothée Chalamet has one of those heads of hair that's a hairdresser's dream—a lush mop of thick, naturally wavy hair that he can either style down in a full fringe for a more youthful look, or up and back for a sleek, sophisticated red carpet coif.
Decorated Locs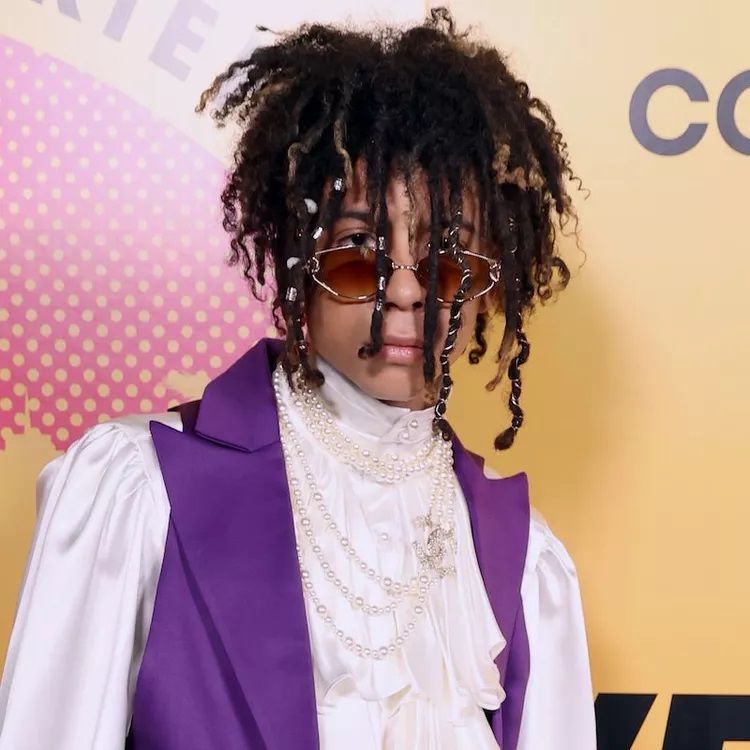 Iann Dior's hair always leaves us marveling at its perfect balance of style and embellishment. While it's a true anything-goes style, proper locs maintenance is key—especially when weaving in beads and wires.
Pointy Fringe with Taper Fade Mullet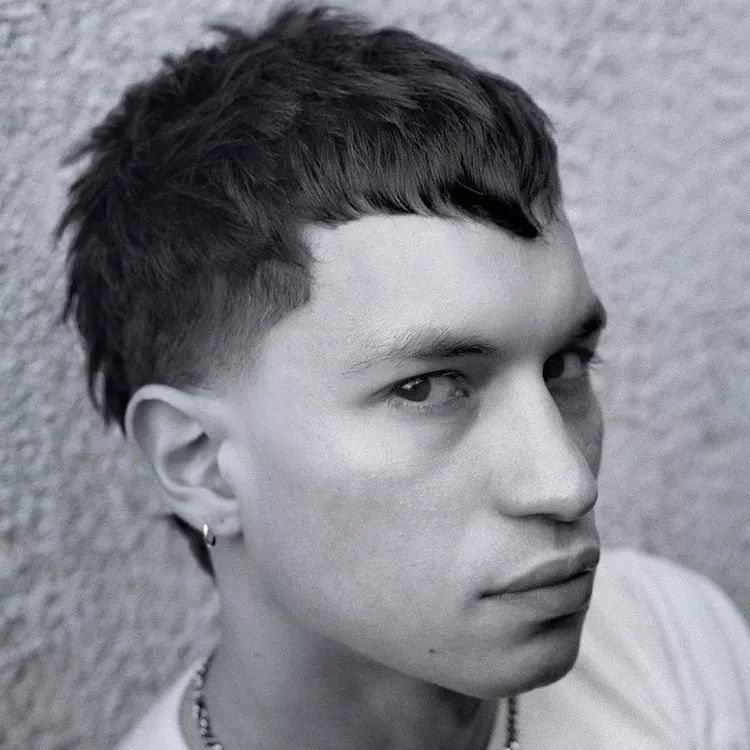 This short, pointy fringe haircut for men is textured and layered, creating a woven effect on top of the head and a "thorny" effect for the fringe itself. Bilal explained it's a great style for those with receding hairlines, as well as square face shapes and bold jawlines. The added taper fade and mullet help balance out the overall cut and create one standout style.
To get the look for yourself, start with a spritz of salt spray to create texture and help achieve that messier look that provides movement, then blow dry hair forward. Follow with matte paste to add hold and sculpt into your ideal finish. To prevent this look from appearing scraggly, you'll want to get a trim every three to four weeks.
Sleek and Wavy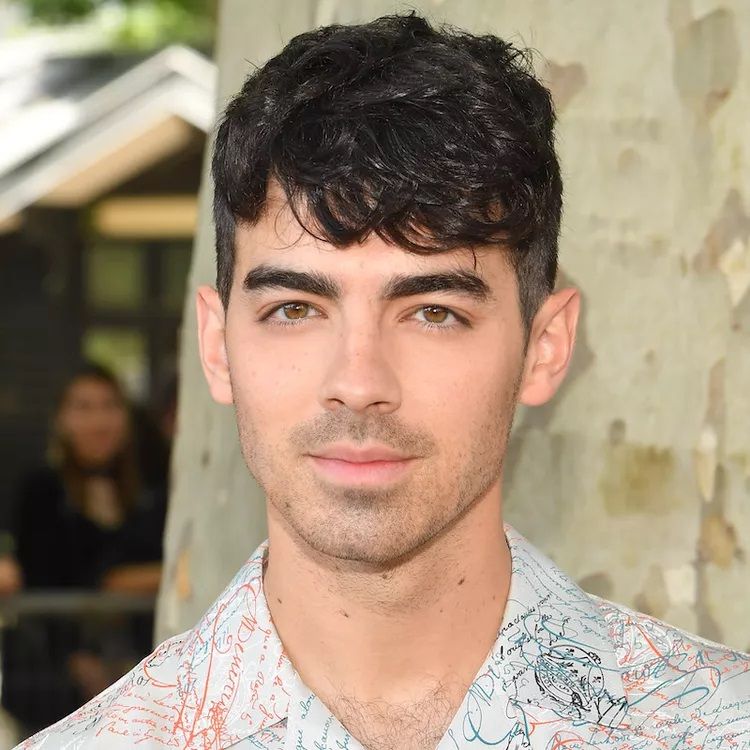 While Joe Jonas is usually known for his cool quiff, letting his fringe fly isn't a bad idea, either. If your go-to hair during the week involves a lot of styling, this is a great chance to give it a chance to show off its natural texture on weekends. Get the look for yourself by running a medium-shine product through clean hair and letting it air dry.
Buzzcut Fringe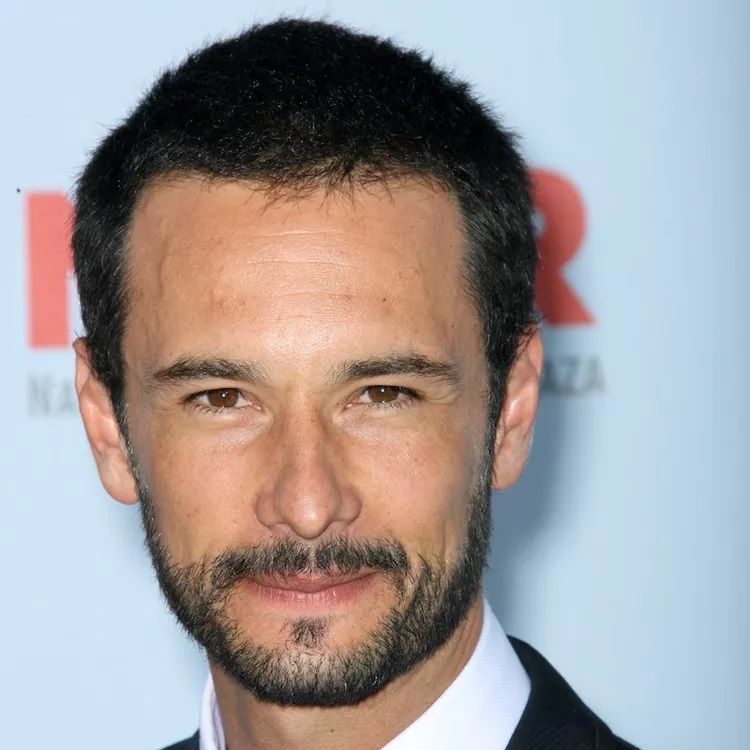 It's the fringe haircut for men that's almost not there at all, but Serafino pointed out that Rodrigo Santoro's simple, cropped style is ideal for anyone with a naturally strong hairline.
Bleached-Out Caesar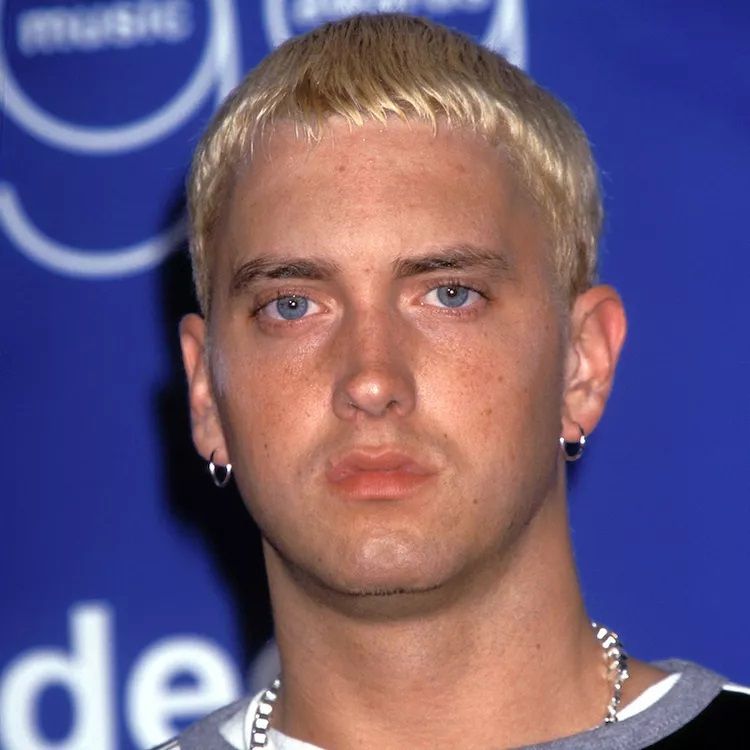 Eminem's Caesar-like fringe has remained pretty much the same all these years, albeit a bit shorter. To counteract the drying effects of bleach, maintain a proper ritual to keep hair conditioned and pliable.
Medium-Length Locs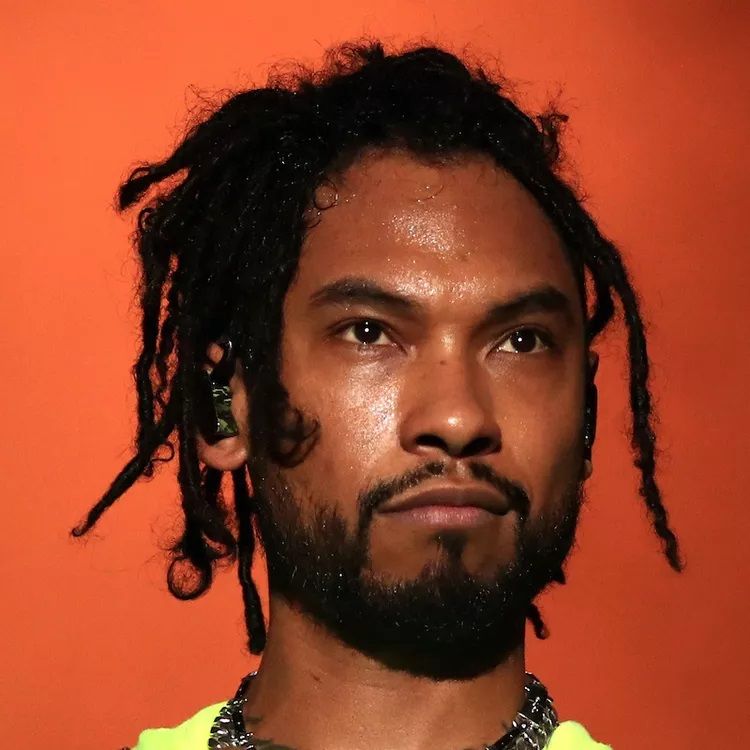 Miguel's signature half-up/half-down hair was made to move—which is why he deserves a nod in this celebration of fringe haircuts for men. Rather than passively frame the face, loc fringes move and flow, adding a new level of dynamic style to your getup. Just be sure to keep your style in tip-top shape with regular maintenance.
Parted Caesar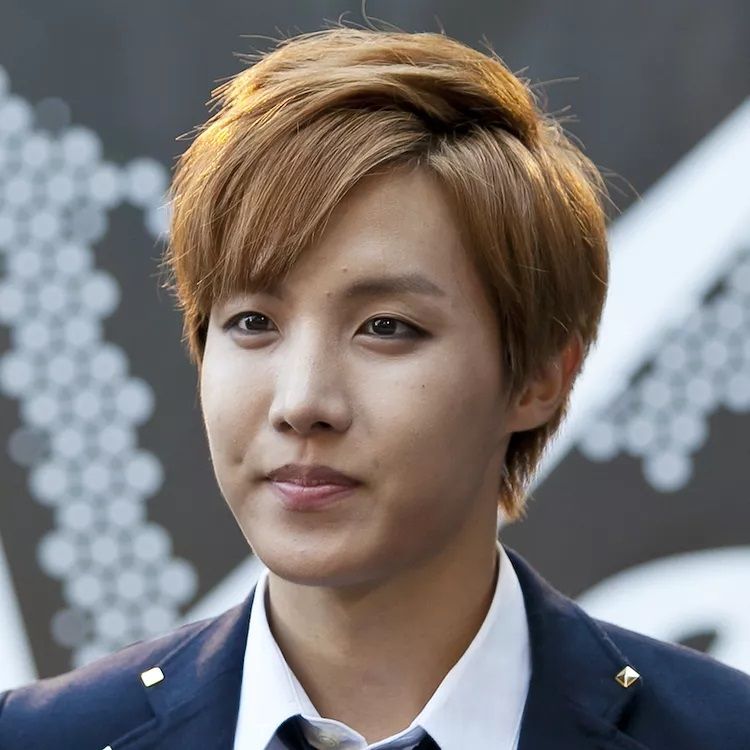 Believe it or not, there's a Caesar here, too. J-Hope's piece-y look is a cross between a banker's part and long, floppy hair, updating a classic style that incorporates a lot of texture and falls flat on the fringe. Ask your hairdresser for a good amount of texture without sacrificing length. If your hair is naturally wavy, you might need a flat iron to help it stay low in the front, but otherwise, a simple part and quick blow dry is all that's needed to let this style do its thing.
Rock 'n Roll Caesar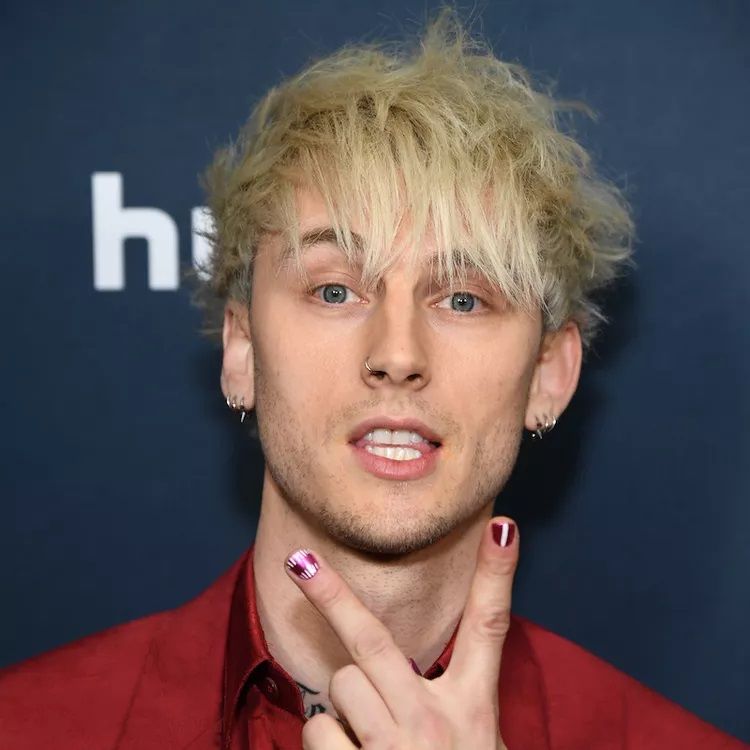 Only a rock star like MGK could pull off this bold tribute to the classic caesar: Long all over, and styled down in front. Serafino explained that some of Kelly's texture comes from its bleached condition, but if your hair is natural, try a texturising powder first. Then, go for a medium-hold cream with natural shine.
Bleached Edgar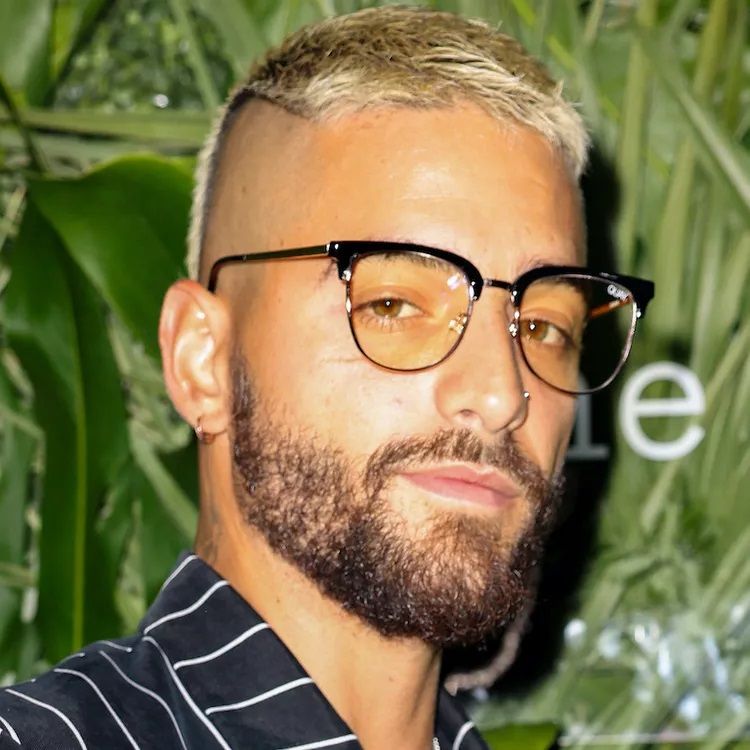 Maluma's platinum Edgar—a more modern tribute to the Caesar—features a high fade on the side and just enough fringe to give his face a modern shape. It's a bold look that matches his colourful and unexpected style to a T.
(Credit for Hero and Feature Image: Getty Images)
This story first appeared on www.byrdie.com
©️ 2022 Dotdash Meredith Corporation. All rights reserved. Licensed from https://www.byrdie.com/ and published with permission of Dotdash Meredith Corporation. Reproduction in any manner in any language in whole or in part without prior written permission is prohibited.