With their edgy and dynamic appeal, spiky hairstyles have become increasingly popular among men of all ages. Whether you're aiming to make a bold statement or simply want to add an extra touch of style to your daily appearance, this collection of spiky haircuts for men is sure to inspire you. From textured spikes to sleek and refined hairdos, we've gathered a diverse range of options that can easily complement various hair types. What's more? These hairstyles are super easy to achieve as well. So, get ready to explore this trendy compilation of men's spiky hairstyles and haircuts and discover the perfect one to enhance your unique sense of style.
25 Cool And Sophisticated Spiky Haircuts for Men
Men's Spiky Hairstyles
1. Side And up Spiky Hair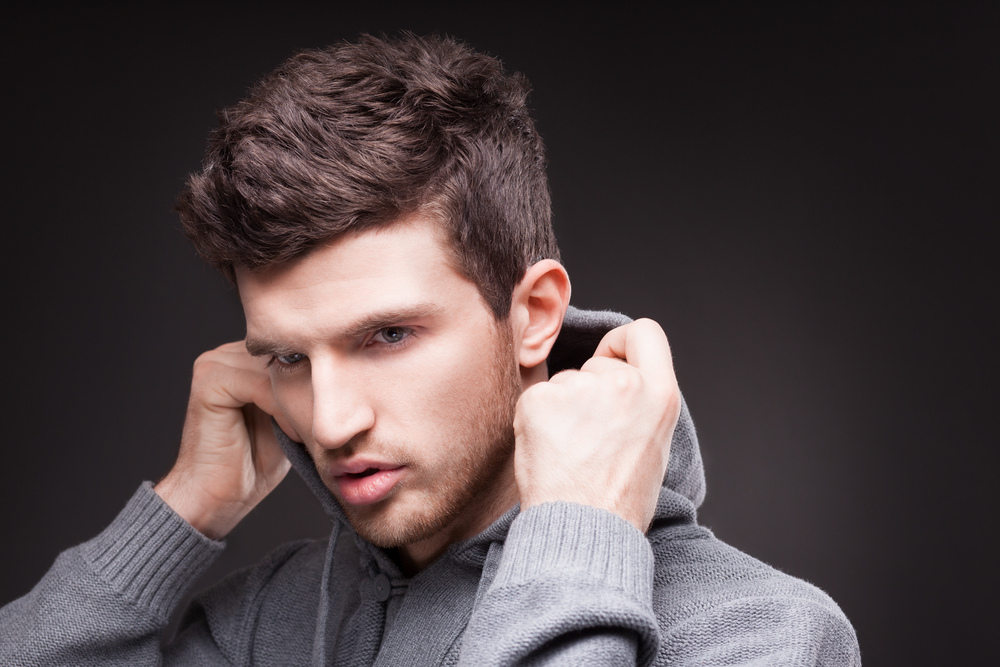 This impeccably groomed and fashionable hairdo is truly eye-catching. Accompany it with a well-trimmed beard, mustache, thick eyebrows, blonde hair color, and shaved sides to form a remarkable combination that commands attention and admiration. Always top it off with a good hair product like gel to shape a flawless hairstyle.
2. Side Twisted Soft Spiky Style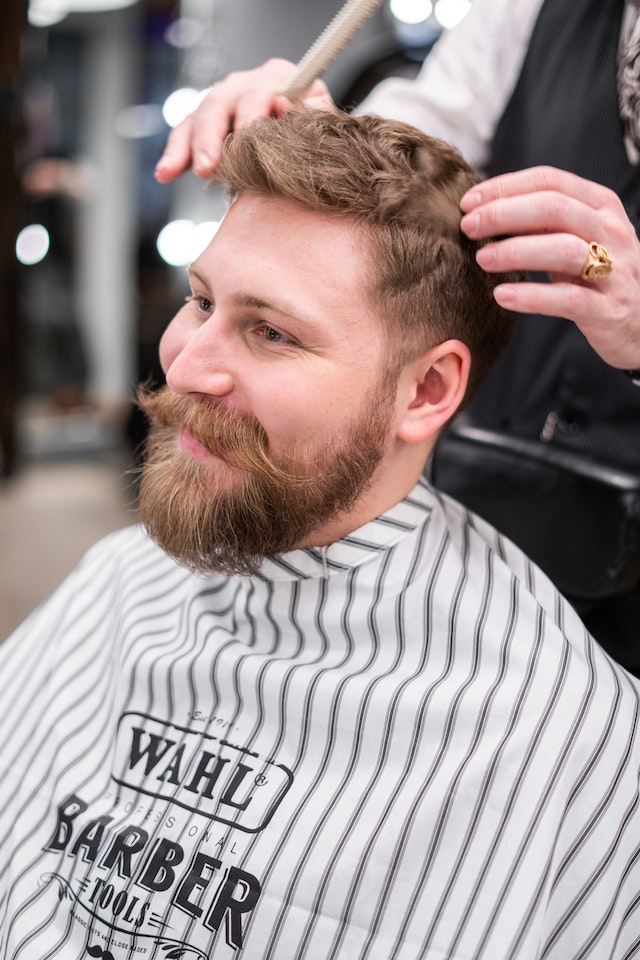 This flexible spiky hairstyle strikes the perfect balance which displays a tasteful appeal that is suitable for both professional environments and casual outings. You can ask your stylist to complement this hairdo with the buzzed sides, dark hair, and a random, elegant upward spike to create a seamless flow.
3. Elongated Spiky Locks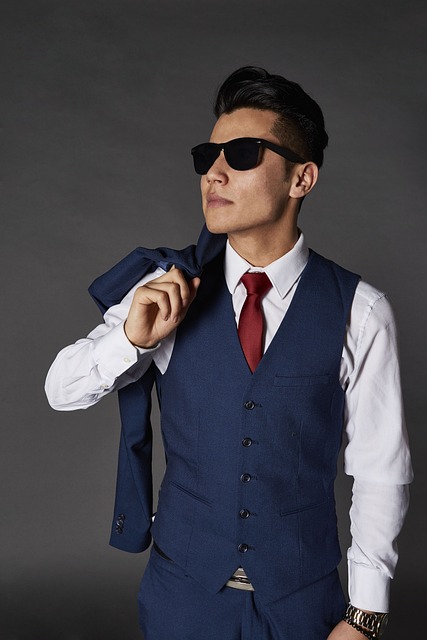 This long spiky texture will captivate attention to your dashing hairdo wherever you go. To ensure that the spikes stay intact throughout the day, it's crucial to pay special attention to the longer strands right after you come out of the shower. Use a hair serum or hair wax on the damp hair for a long-lasting effect and give proper care and styling to maintain a captivating look that keeps all eyes focused on your impeccably styled spikes.
4. Disheveled Front Spiked Hair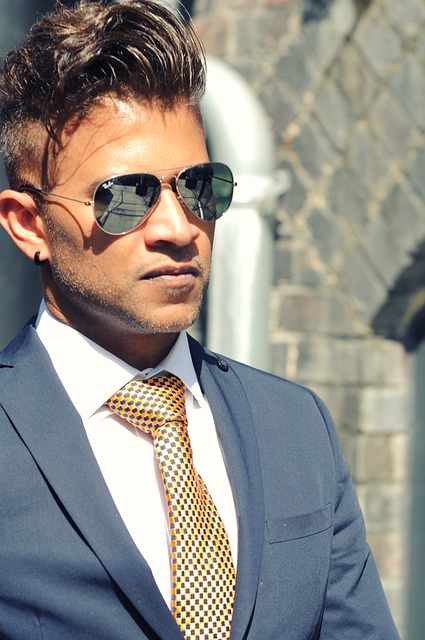 For those who are up for a bouncy, messed, minimal look, this hairstyle is just for you! For this hairstyle, all you have to do is brush upward and run your fingers up through the spikes for a tousled look. Regardless of the direction of the spikes, this messy cut effortlessly pulls off the look with a charm that is undeniably appealing. It's the perfect choice for those who want a stylish and low-maintenance hairstyle that is laid-back and gives cool vibes.
5. Spiky Mohawk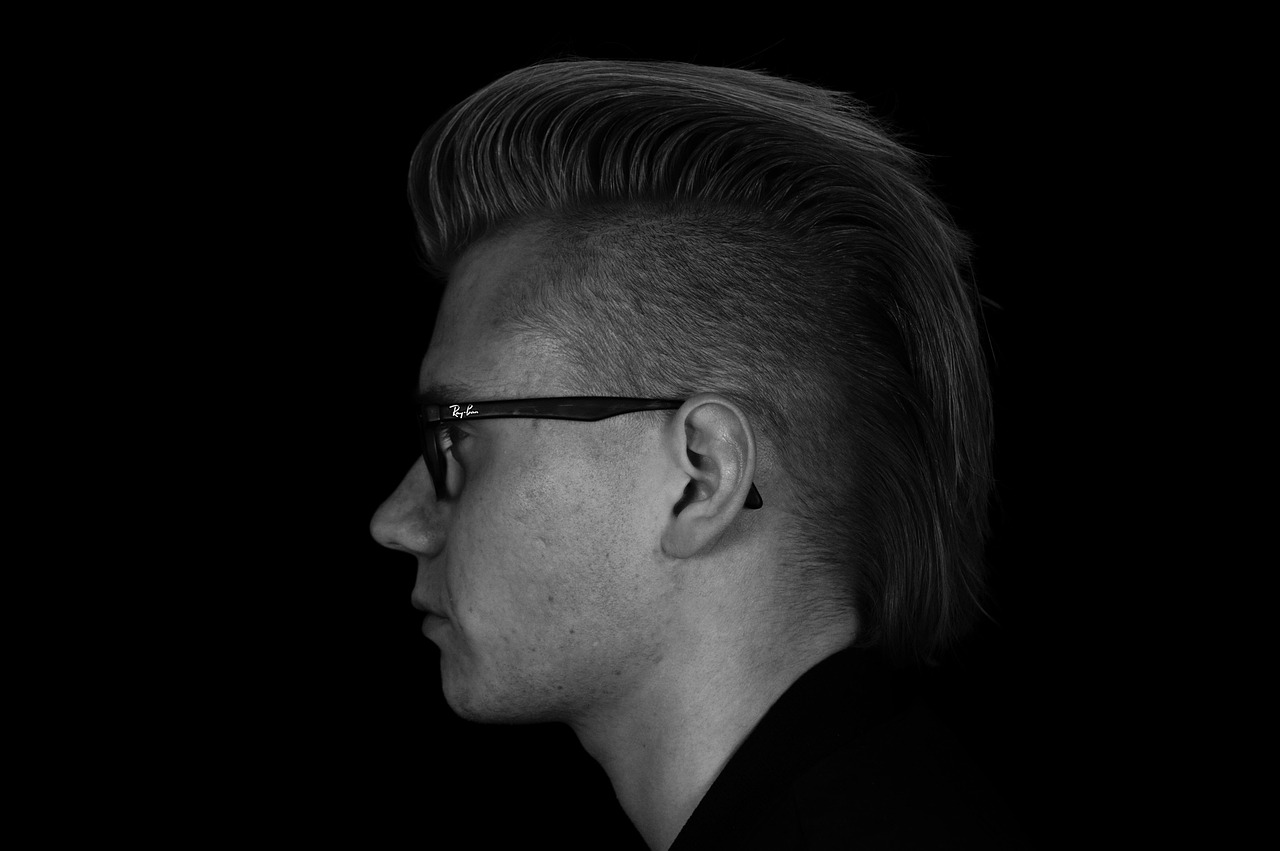 With its frontward combing and sharply defined spikes, this hairstyle gives out an air of seriousness and determination. The short buzz on the sides perfectly complements the combed-up side spike, resulting in a fierce and powerful look from every angle. No matter how you observe it, this hairstyle radiates a strong and confident presence that is bound to make a lasting impression. 
6.  Flashy Spiked Long Hair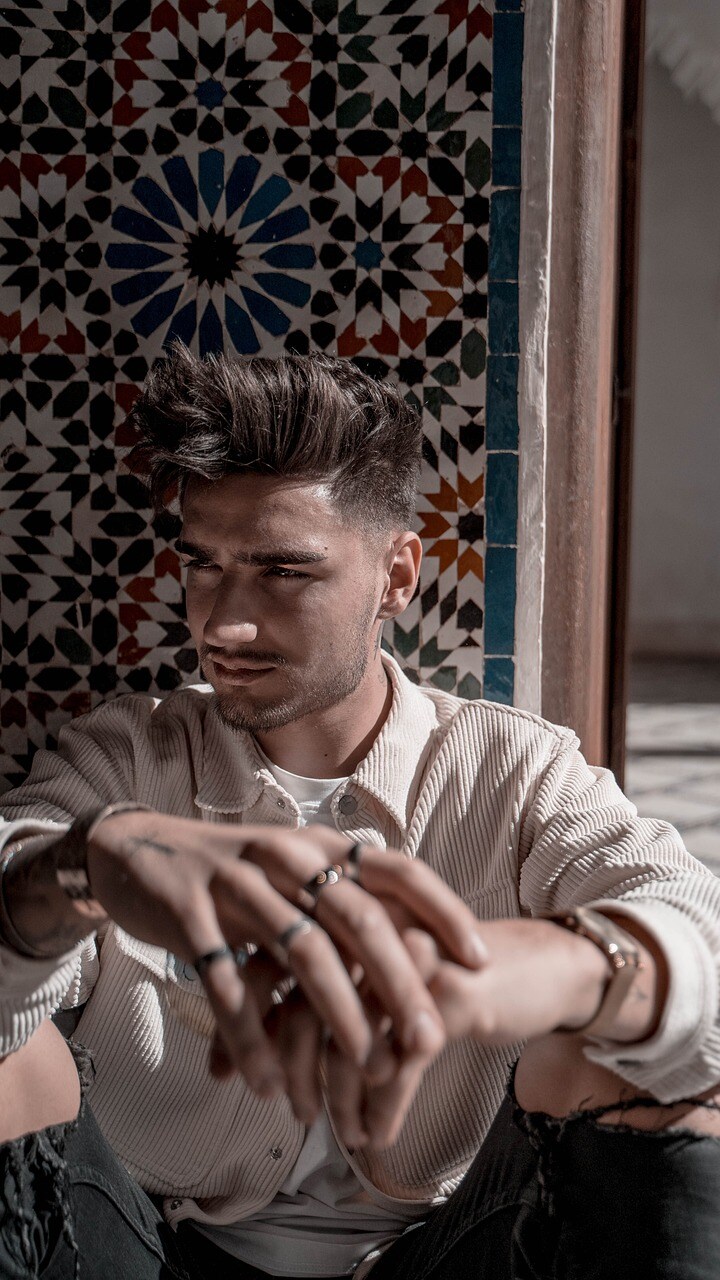 Forget about the long boring and dull hairdos as this hairstyle gives a total makeover to your long wavy hair tresses. To achieve an exceptional hairstyle, start by blow-drying the hair until it is slightly airy, light, and damp. If you have a dry hair texture, don't forget to apply a nourishing serum. Then, use gel and finish off the blow-drying process using a round brush to make the hair stand upright.
7.  Buzzed Sides Spiked Hair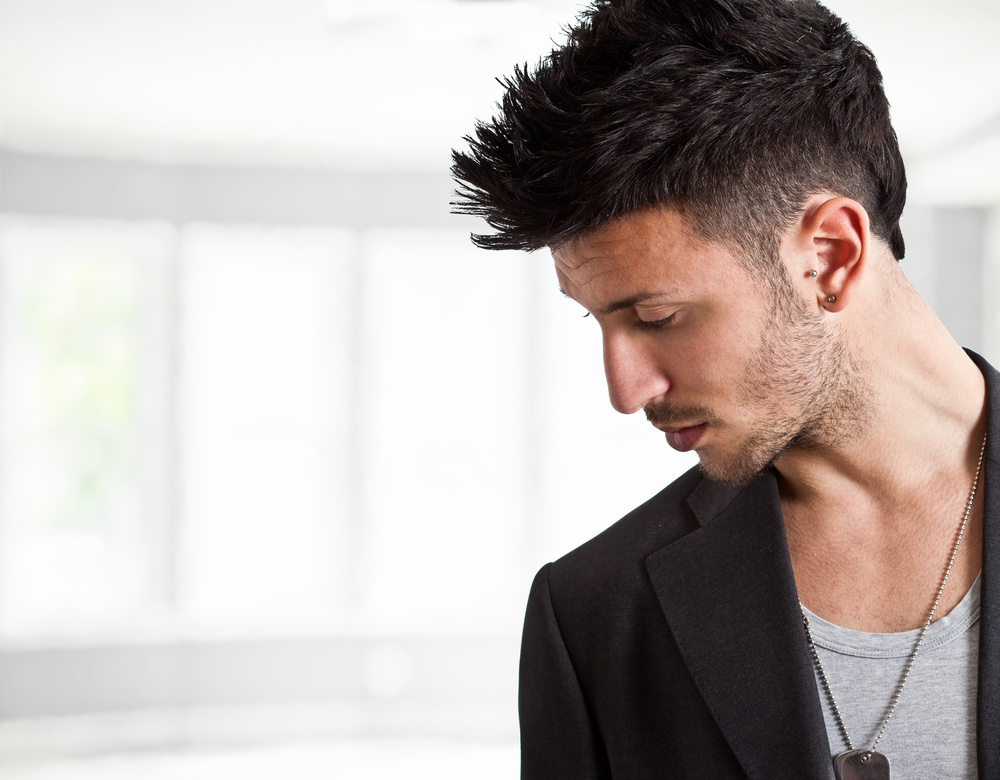 With the sides and back expertly shaved shorter, this look has the power to bring a flair of style and sophistication to your dull tresses. Elevated and precisely defined spikes at the tips are truly a transformative approach that pushes the boundaries of spiky hair, resulting in a mesmerizing and fashion-forward aesthetic. To make it more appealing, you can go with subtle highlights.
8.  Wavy Front Spiked Hair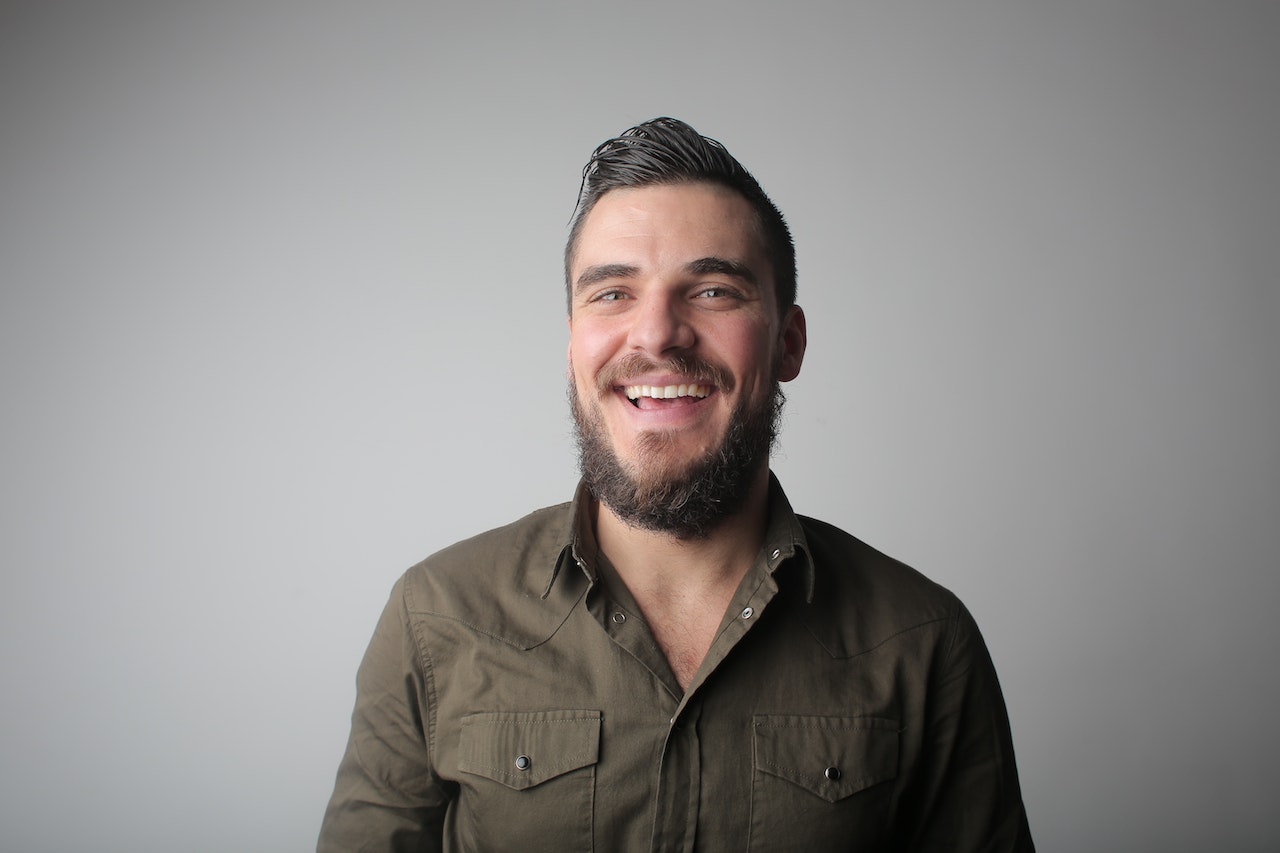 Featuring medium-length sides, a burst fade nearby the ear section, and a top that has elongated lengths, this wavy hairstyle demands patience and commitment. Elegantly flip the hair upward from the front for a voluminous and face-framing effect.
9.  Shaved Sides with Wild Spikes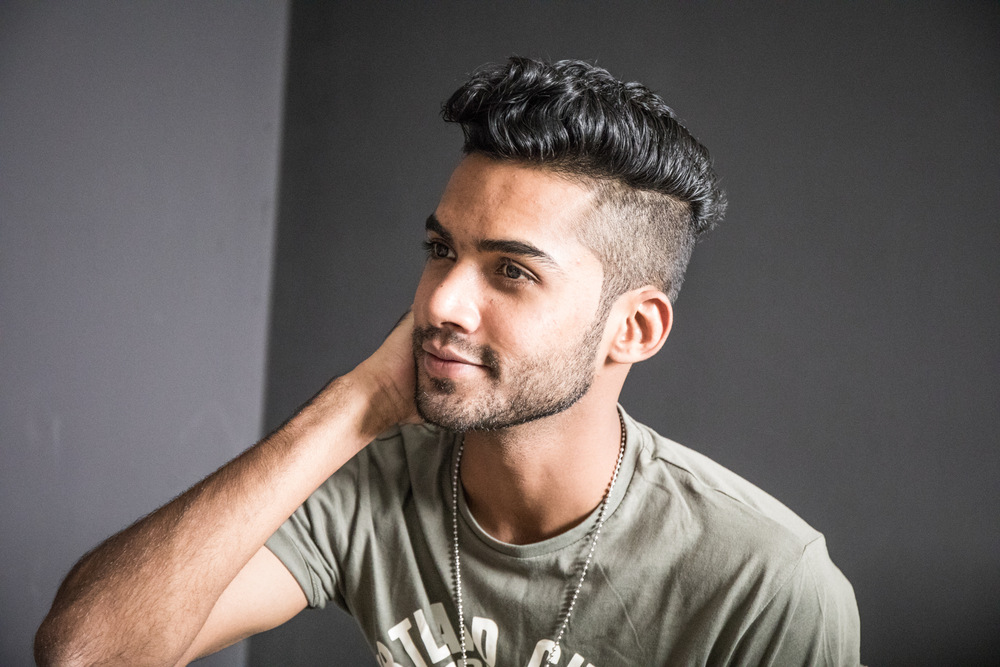 As the name suggests, this hairstyle has everything shaved remaining the top. This particular style thrives on thick, light-colored hair, as it accentuates the sun-kissed highlights. If you have straight hair, then this hairdo will provide abundant volume and textured flair with a playful vibe. Embrace this carefree yet stylish look, and make a statement without investing excessive time in your daily grooming routine.
10. Classic Textured Spikes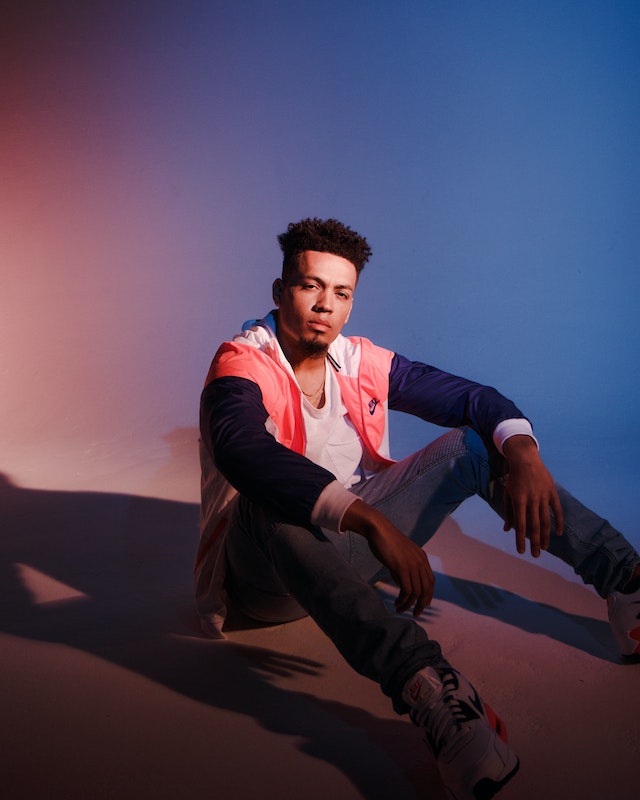 This look features well-defined and structured spikes with added texture for a chic twist. This kind of men's spiked hair can be achieved with a comb or fingers, depending on the desired level of definition you require. It's a go-to choice for men who want a stylish look that stands the test of time.
11.   High Volume Spikes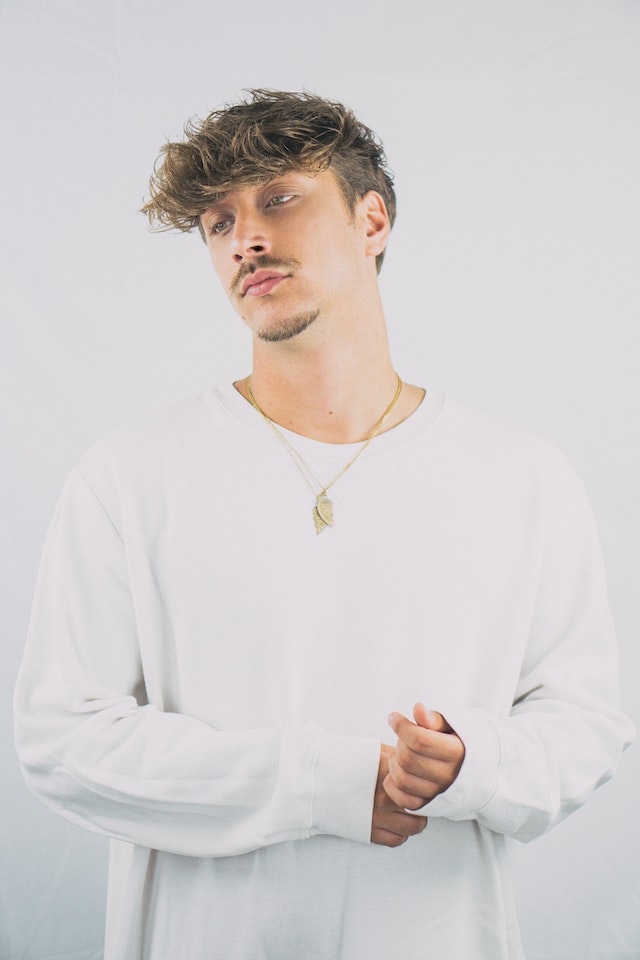 Pump up the volume of your curly hair and create maximum height and fullness for your tresses with tall and dramatic spikes. Style the hair on top into tall and baggy spikes for a high and dramatic effect. This hairdo will bring a sense of confidence and boldness to your style.
12.   Undercut Spike Hair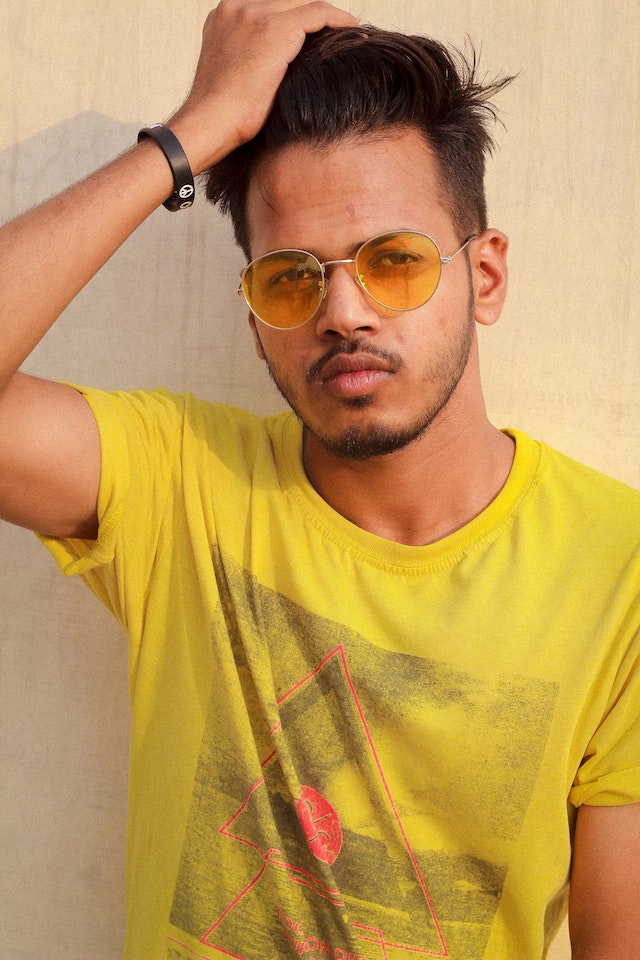 This hairstyle consists of shaved or closely buzzed sides and back, creating a stark contrast with the longer hair on top. The top hair is further styled into spikes to formulate a bold and edgy look. The undercut spikes can be customized with various lengths, textures, and spike directions.
13. Taper Fade Spiky Hair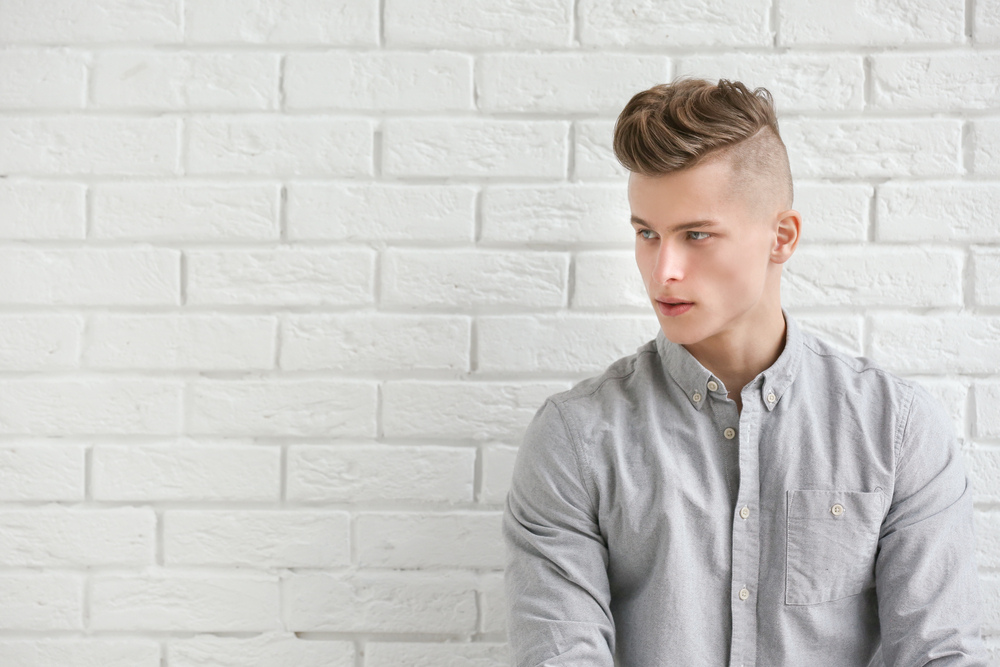 In this hairstyle, the hair on top is left longer and styled into defined spikes using a styling product. The contrast between the shorter faded sides and the spiked top adds a modern touch to the manes.
14. Messy Spikes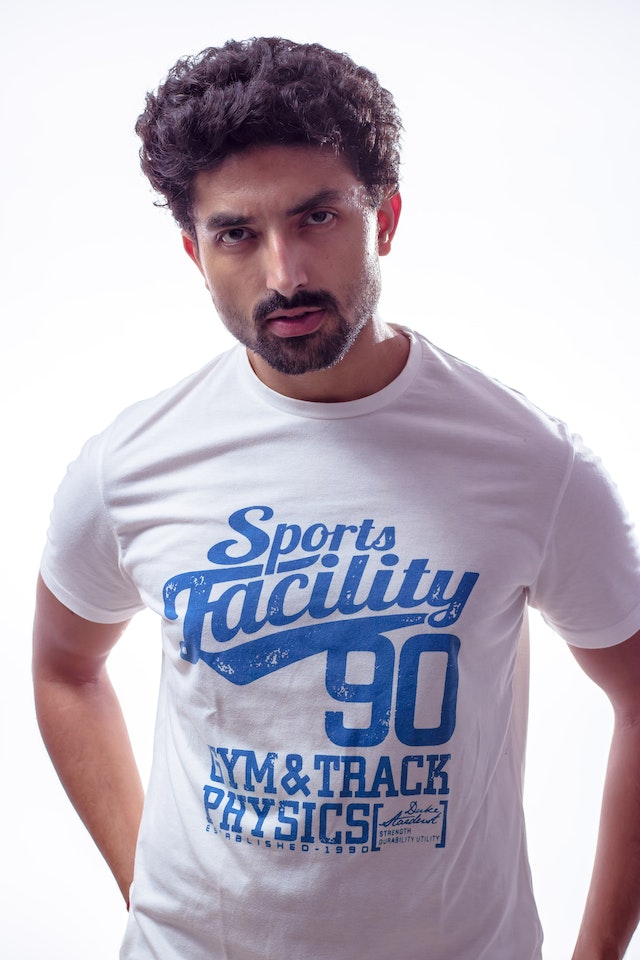 If you have medium-length hair, embrace a disheveled and tousled style by spiking the hair in different directions for a casual yet trendy look. This spiky hairstyle is super flexible and works well for both casual and informal settings, giving you a trendy and effortlessly stylish appearance.
15. Faux Hawk Spikes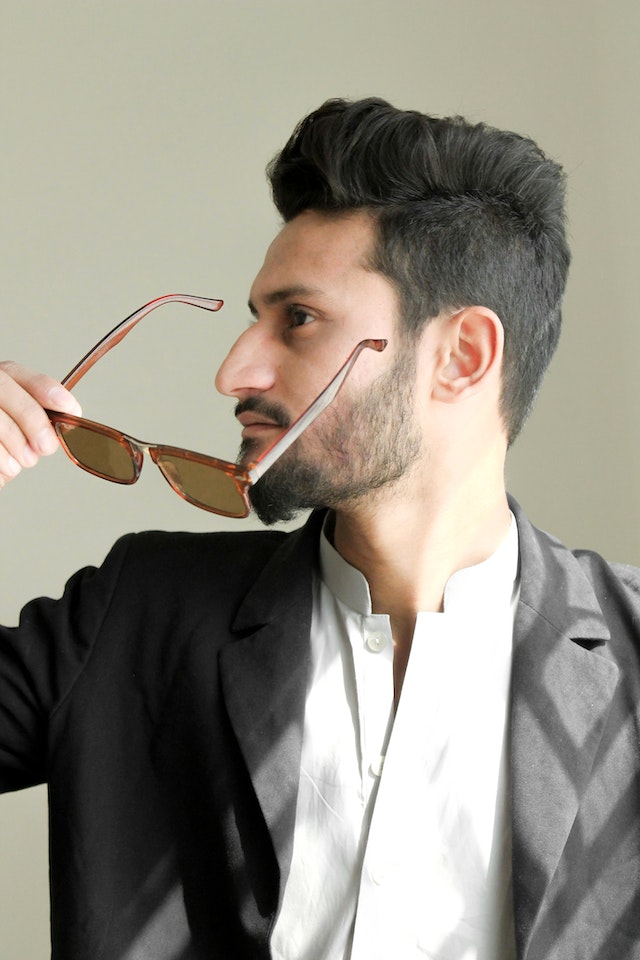 Achieve a faux hawk by creating a strip of spiked hair down the center while keeping the sides shorter. This will help you create a stylish and eye-catching look that is great for formal events or any informal get-togethers or meet-ups.
16. Textured Side Swept Spikes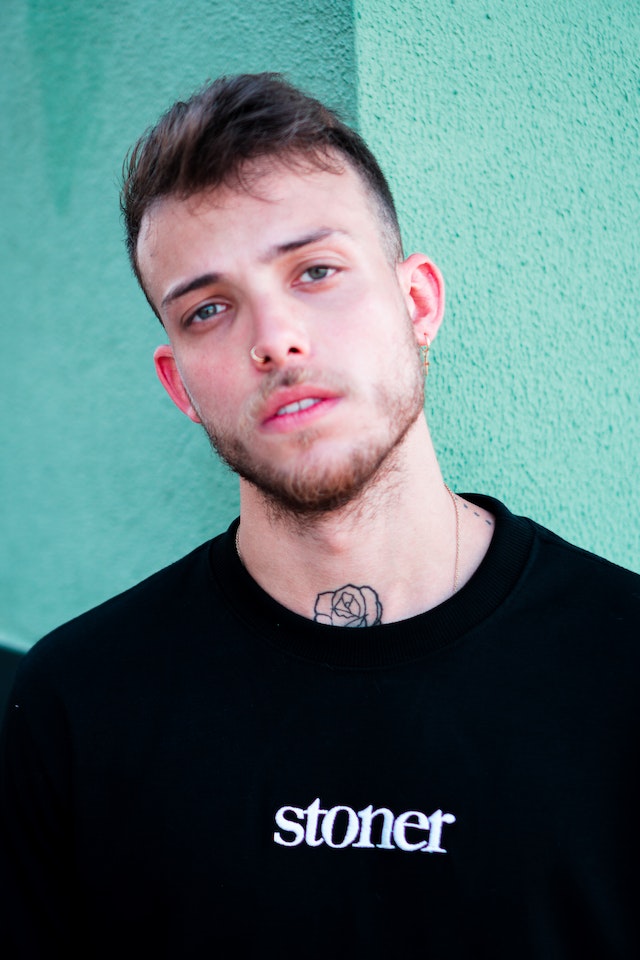 This haircut involves creating textured spikes that are swept to the side for a modern and effortless look. The hair is cut with added texture on top, allowing for a tousled and natural appearance. By applying a texturizing product and gently sweeping the spikes to one side, a relaxed yet refined style is achieved. Textured side-swept spikes are suitable for various hair types and face shapes, providing a balance between a polished and casual look.
17. Angular Spikes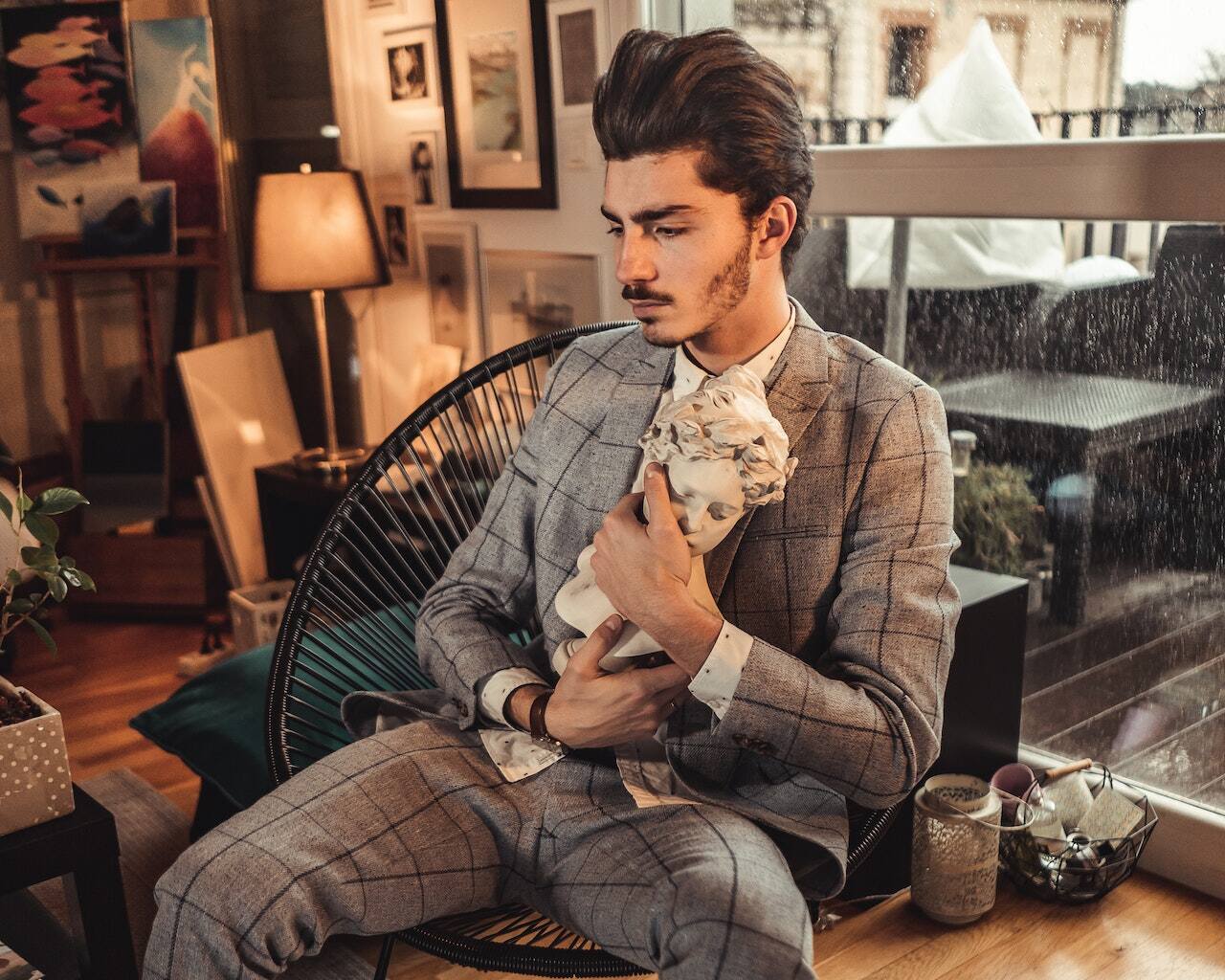 This is one of the coolest men's spiky hairstyles as it focuses on creating sharp and defined spikes that follow angular lines. This will add a flair of edginess to the overall look. Ensure to use a strong gel or spray to accentuate and structure the spikes neatly.
18. Wavy Spikes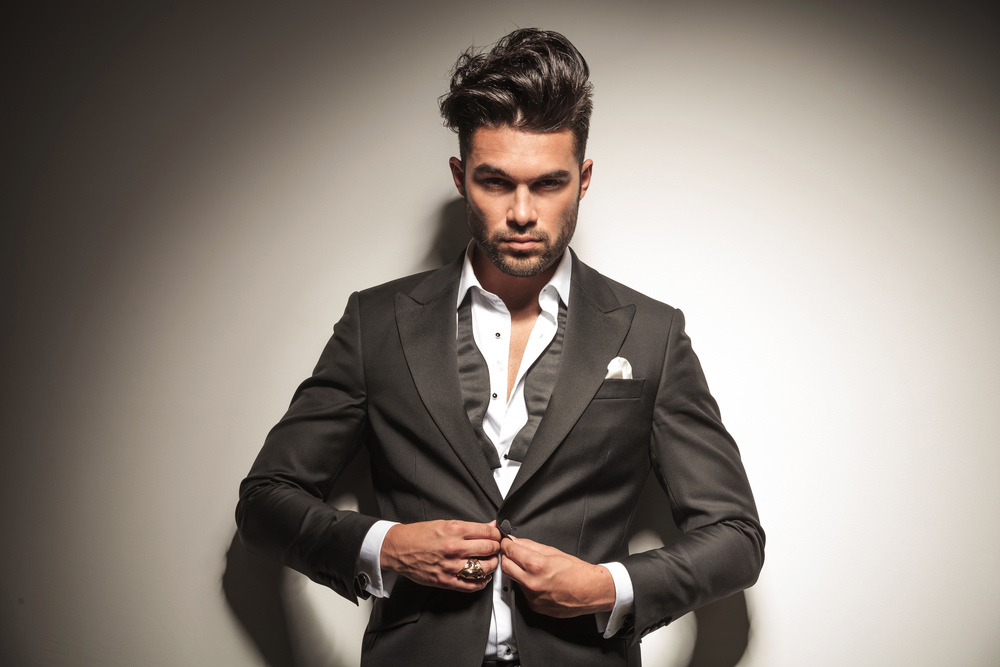 Flaunt your natural wavy texture with this hairdo that makes your tresses appear more airy, light, and cool. This hairstyle is suited for a relaxed, beachy vibe. In this style, the hair is kept shorter on the sides and back, while the top is left longer to showcase the natural waves. Wavy spikes add a touch of casual sophistication and provide a fresh and relaxed look that works well for both casual and semi-formal occasions.
19.  Messy Bedhead Spikes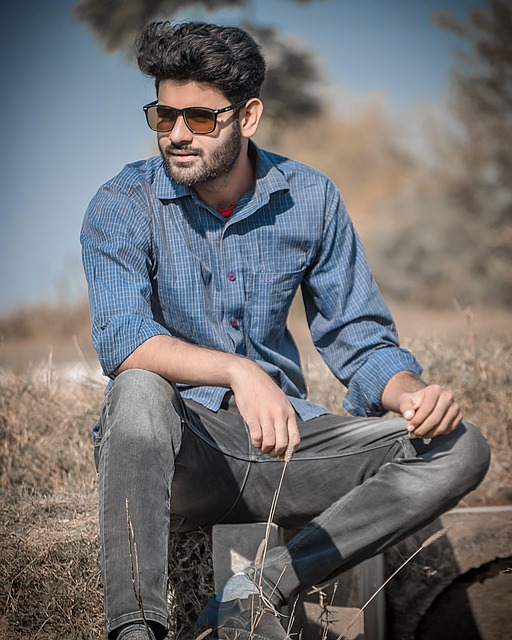 This hairstyle is all about creating a tousled and disheveled look by styling the hair into intentionally messy spikes. It's achieved by using a texturizing spray and tousling the hair with the fingers for a casual and undone appearance.
Men's Short Spiky Haircuts
20. Clean Edgy Cut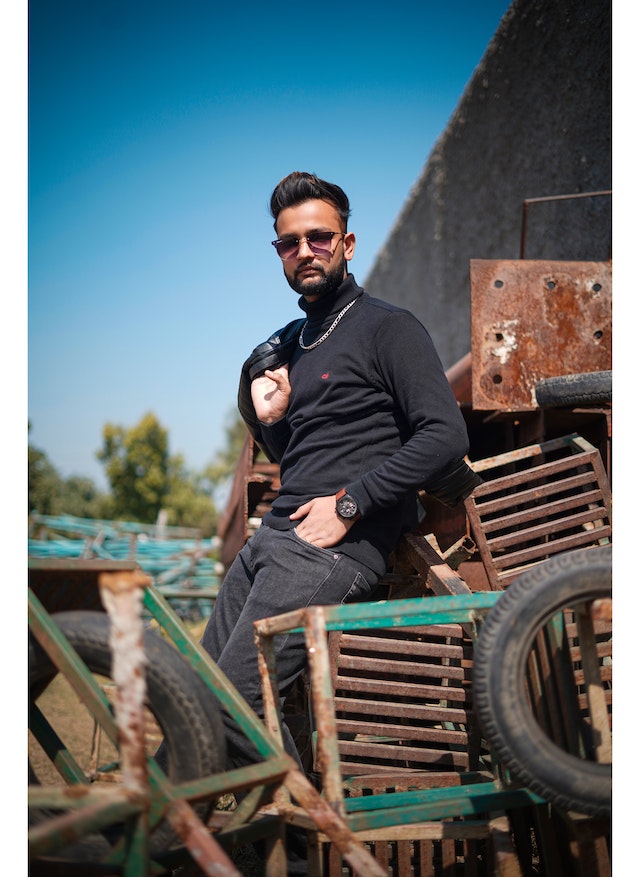 This short spiky haircut features a meticulous alignment from the forehead to the temples. Complete the look with perfectly spiked tips and this hairstyle is sure to set trendy vibes, setting standards for fashion-forward enthusiasts.
21. Tapered Fade Cut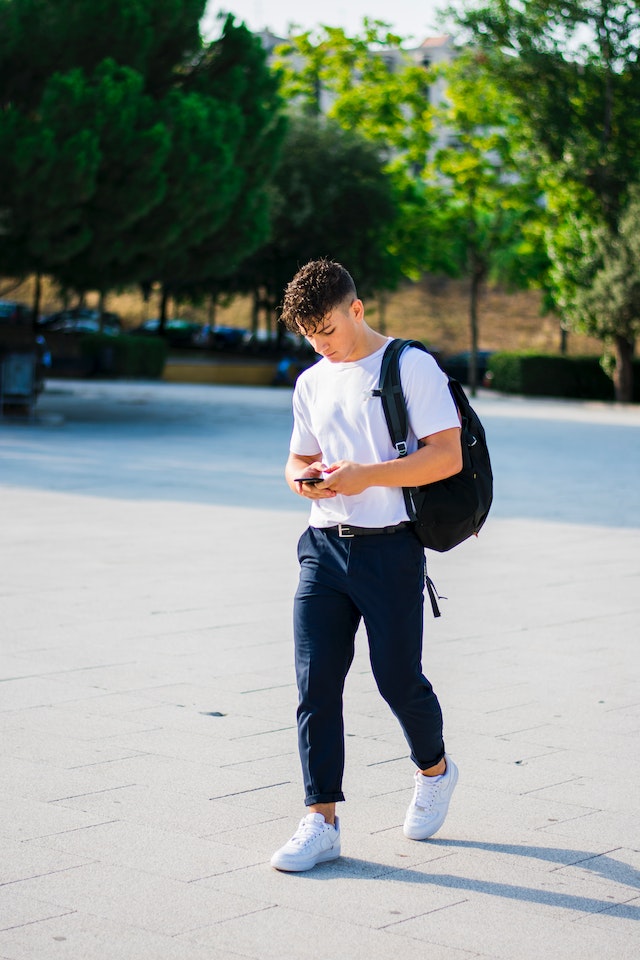 The tapered fade cut features a gradual blending of hair length from the top to the sides and back, creating a seamless transition. This haircut offers a clean and polished look with a distinct contrast between the shorter hair and longer sections.
22. Textured Crop with Spikes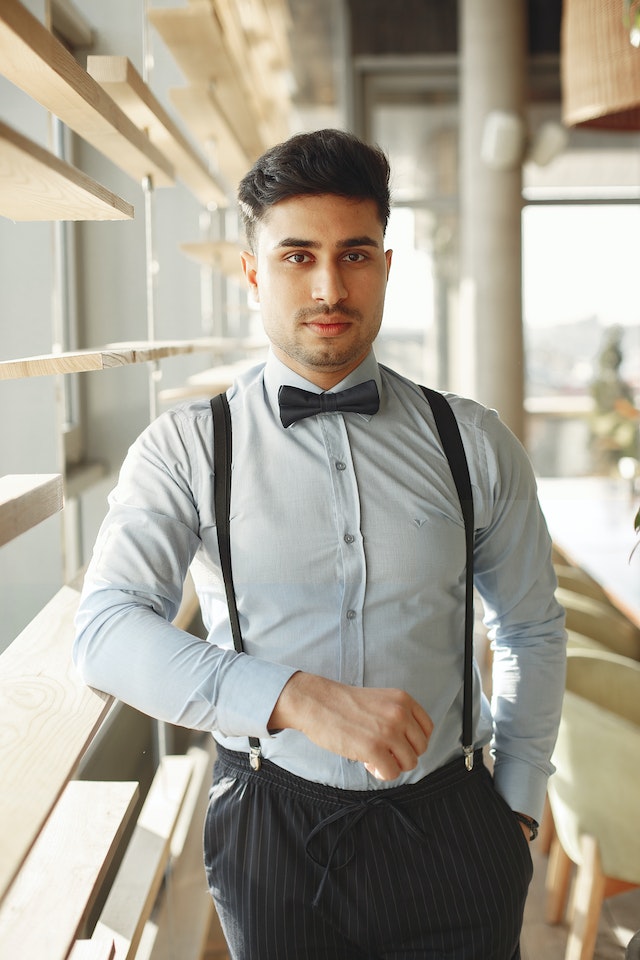 This hairstyle involves keeping the hair relatively short and textured on top, creating a tousled and natural look. The spikes are achieved by applying a styling product and shaping the hair upward or forward for added volume and definition.
23. Crew Cut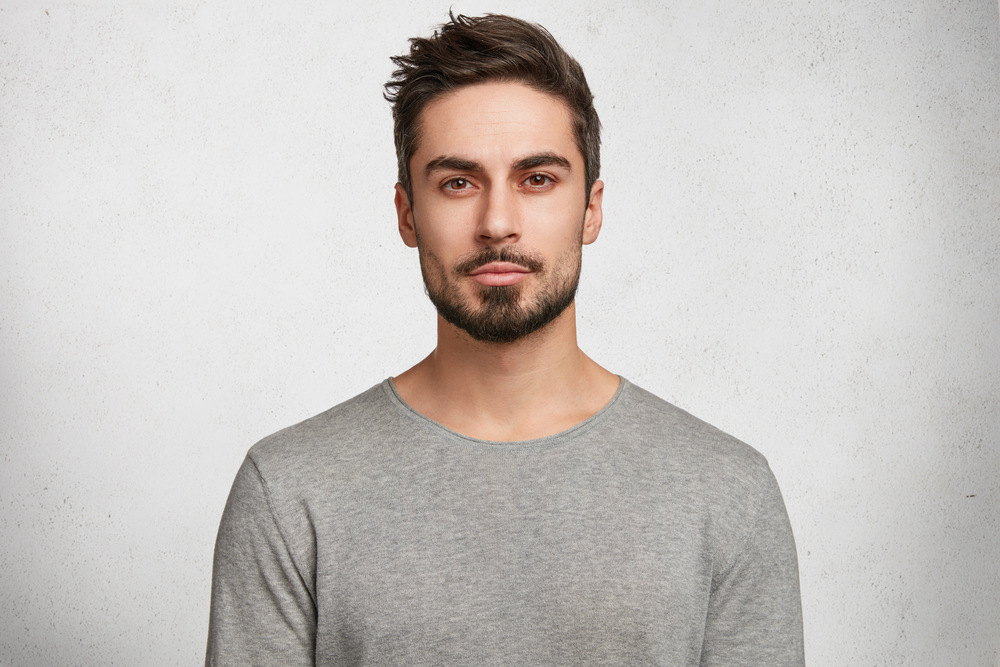 The crew cut can be converted into a classic and timeless spiky hairstyle for men. This hairdo contains short hair all around the head, typically tapered at the sides and back, and offers a clean and neat appearance with low maintenance.
24. High And Tight Haircut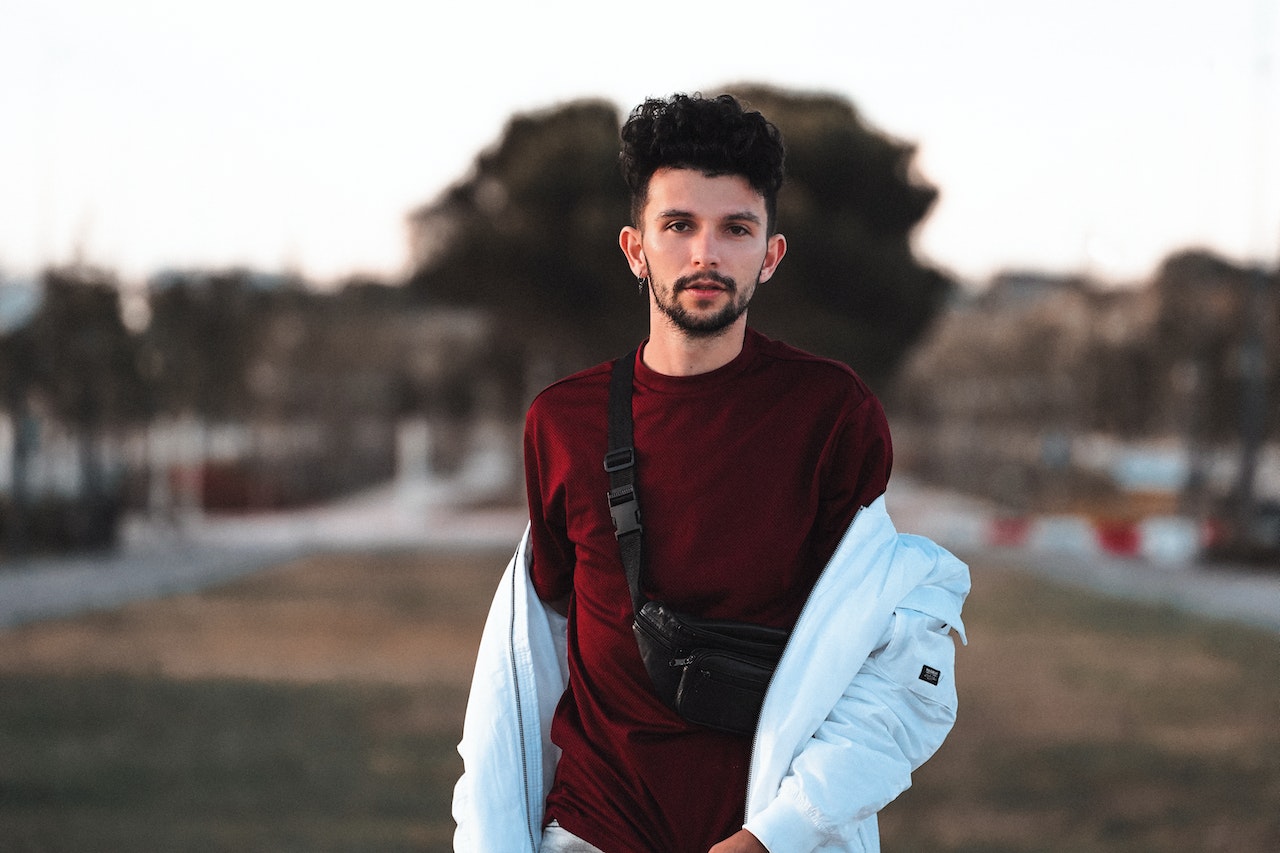 The High and Tight haircut is a military-inspired style that contains a very short buzz cut on the sides and back, gradually fading into slightly longer hair on top. It creates a sharp and defined look, offering a clean and polished appearance. This haircut is popular among men seeking a low-maintenance yet stylish, masculine vibe.
25. Textured Hair Fringe Fade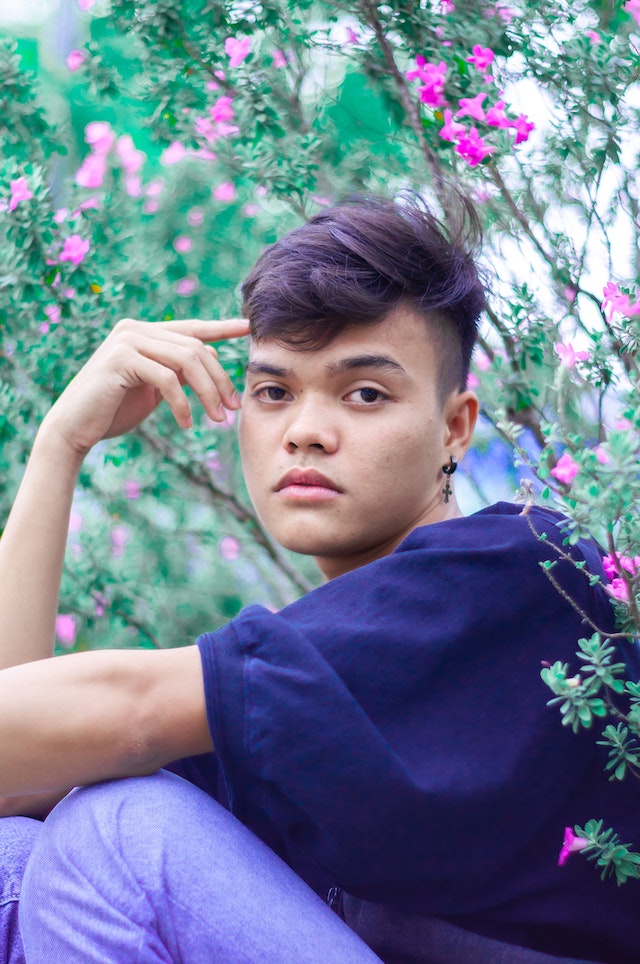 This haircut features a combination of texture and contrast to the tresses by blending a textured fringe with a fade on the sides and back. The top portion of the hair is kept slightly longer, allowing for a tousled and textured look. The fringe is styled forward and slightly swept to the side, creating a distinct and modern appearance.
Conclusion
We hope that the aforementioned list of spiky haircuts for men provides you with all the inspiration to transform your tresses into a modern and charming look. Do not hesitate to experiment with different lengths, textures, and products to customize your spiky haircut to suit your personality and lifestyle. Remember, the key to pulling off an outstanding spiky hairstyle lies in selecting the perfect hairdo according to your hair texture. By embracing this trendy hairstyle, you'll ooze confidence and contemporary flair wherever you go. So, go ahead, choose your favorite spiky haircut, and visit a stylist, to give a modern twist to your manes.
ALSO READ: 30 Best fade haircuts ideas for men in 2023
45 Versatile Low Fade Haircut for Men: From Classic to Modern