When the world was brimming with optimism and technology was rapidly advancing in the early 2000s, there was a huge shift in fashion, especially in hairstyling. Y2K hairstyles were a reflection of the vibrant and experimental culture of that era and they are still well-liked today. From chunky highlights and low-rise jeans to butterfly clips and frosted tips, these hairstyles embodied a playful and daring attitude that captivated the fashion world. 
We'll look at the most recognizable early 2000s haircuts that came to symbolize the new millennium in this post. We'll also talk about the ideas that led to these haircuts to the stars that popularized them. So buckle up, and get ready to take a trip down memory lane with Y2K hairstyles!
Revive the 2000s With These 15 Timeless Y2K Hairstyles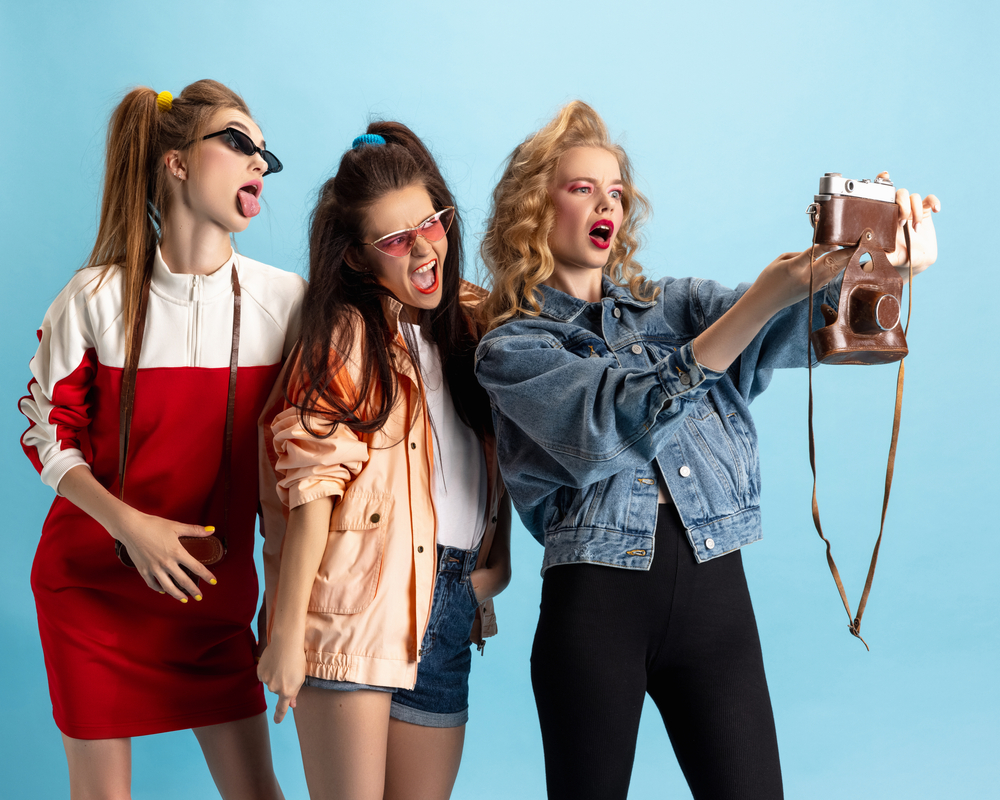 For men's hairstyles from the early 2000s, a traditional bowl cut is a wonderful option for individuals who desire a low-maintenance appearance. Whereas, the traditional layered appearance, which consists of a long, layered cut that frames the face and creates volume, was popular among women in the Y2K period. The emo haircut, which has a long, straight fringe and a jagged cut that is sometimes colored black, was also popular among teens. No matter your gender, you may wear one of these timeless Y2K haircuts to add Y2K aesthetics to your appearance.
2000s Hairstyles for Female
1. Messy Updo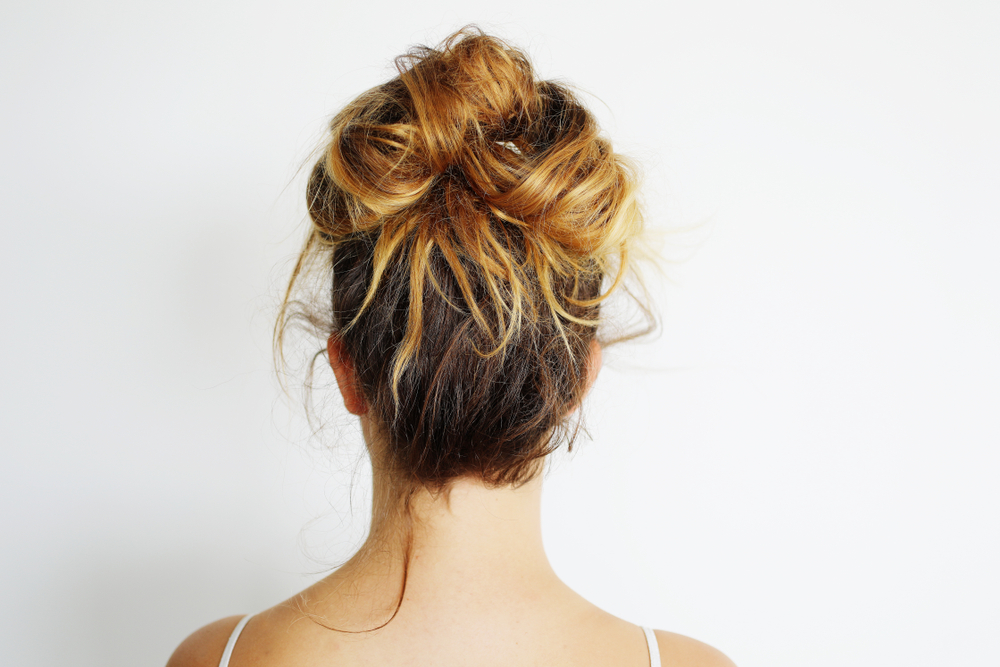 The messy updo was a popular Y2K hairstyle that represented the experimental and carefree attitude of the early 2000s. Jennifer Garner, who played Jenna Rink in the romantic comedy 13 Going on 30 in 2004, popularized this versatile hairstyle, which was suitable for any occasion, including a casual day out or a formal event.
Because it was simple to achieve and required little styling, the messy updo quickly became a popular hairstyle for women of all ages. It was also a great way to show off hair accessories like headbands or butterfly clips.
2. Space Buns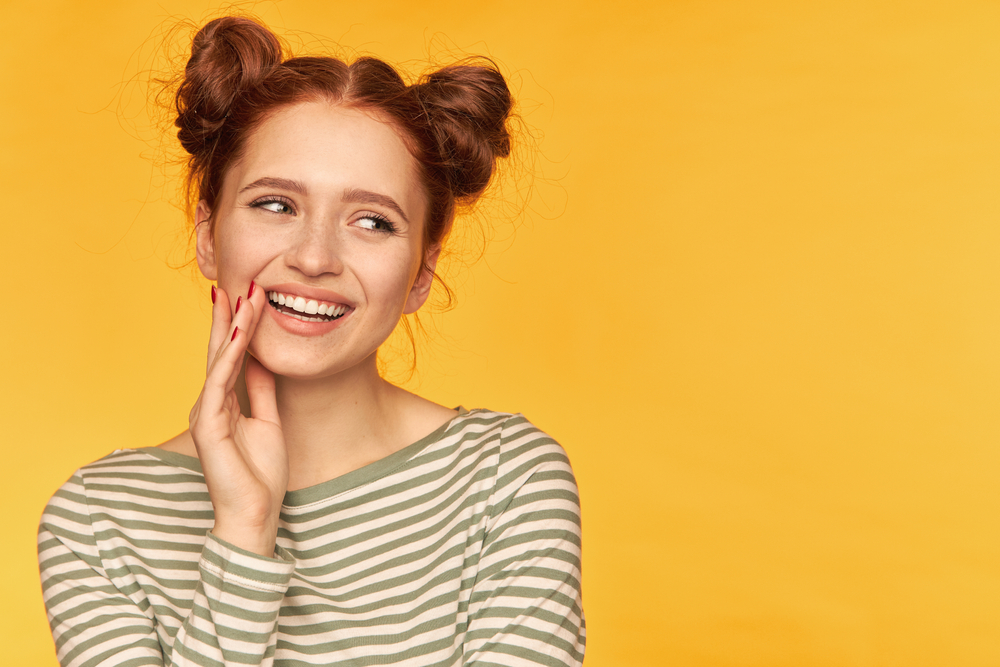 Creating two buns on top of the head in a space bun makes for a fun and versatile hairstyle. This Y2K haircut has been famous among big names and fashionistas of late and is a pleasant method for adding character and eccentricity to any outfit. Miley Cyrus is a famous celebrity who is often seen carrying space buns. The singer and actress sport messy and textured space buns. Cyrus often creates a look that is both playful and edgy by pairing her space buns with bold makeup and colorful accessories.
3. Chunky Highlights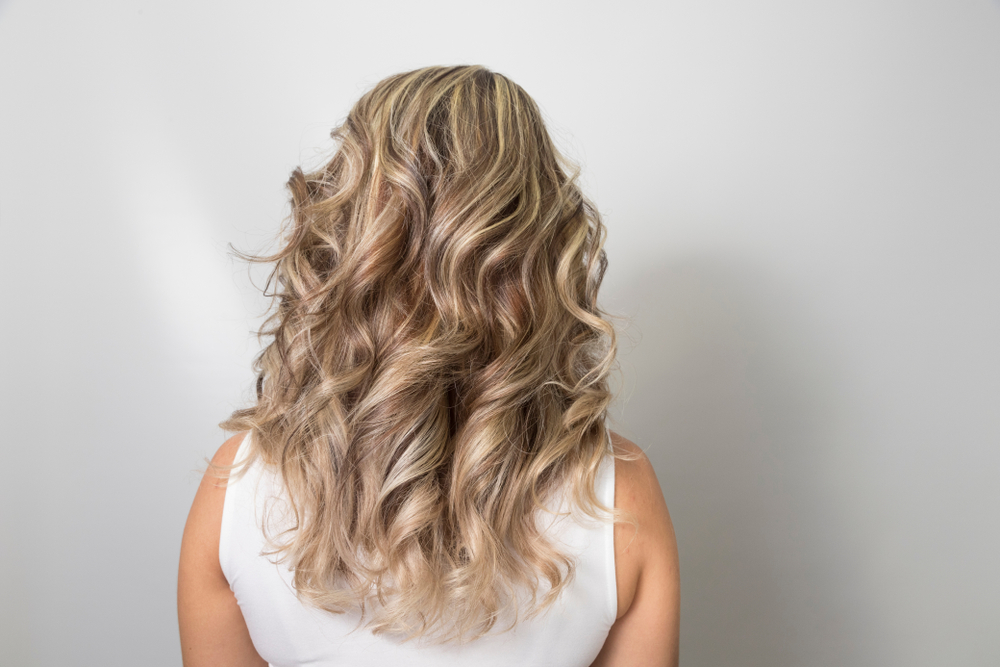 A technique known as "streaking" was used to create chunky highlights by bleaching or lightening specific areas of the hair while keeping the natural color in other areas. This resulted in a daring, striking appearance that was frequently paired with other Y2K fashions, such as dark eyeliner or spiked hair. This look gained popularity because of celebrities like Kelly Clarkson and Christina Aguilera.
Y2K Hairstyles for Short Hair
4. Chunky Barrettes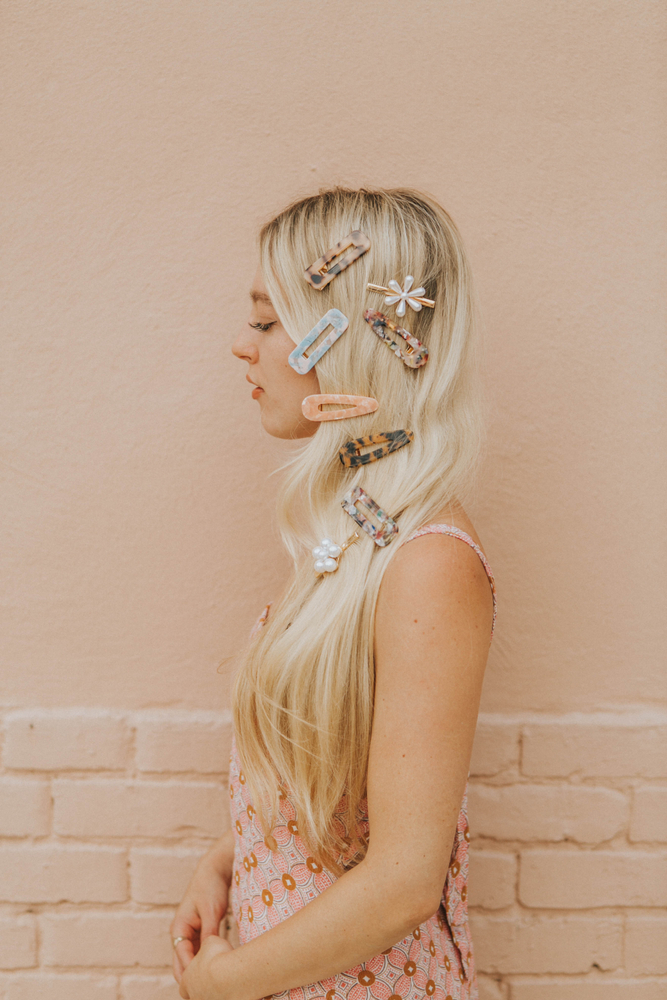 Chunky barrettes are one of the popular Y2K hairstyles for short hair. The development of chunky barrettes can be traced back to the 1990s when pop stars like the Spice Girls and others made similar styles popular. Notwithstanding, it was in the mid-2000s that stout barrettes truly hit their sweet spot, turning into a staple extra of Y2K design.
As a means of adding color and texture to their short haircuts, a lot of the time celebrities embraced chunky barrettes. Mandy Moore, an actress, and singer frequently wore her short hair styled in playful, textured styles with chunky barrettes that added color.
5. Butterfly Clips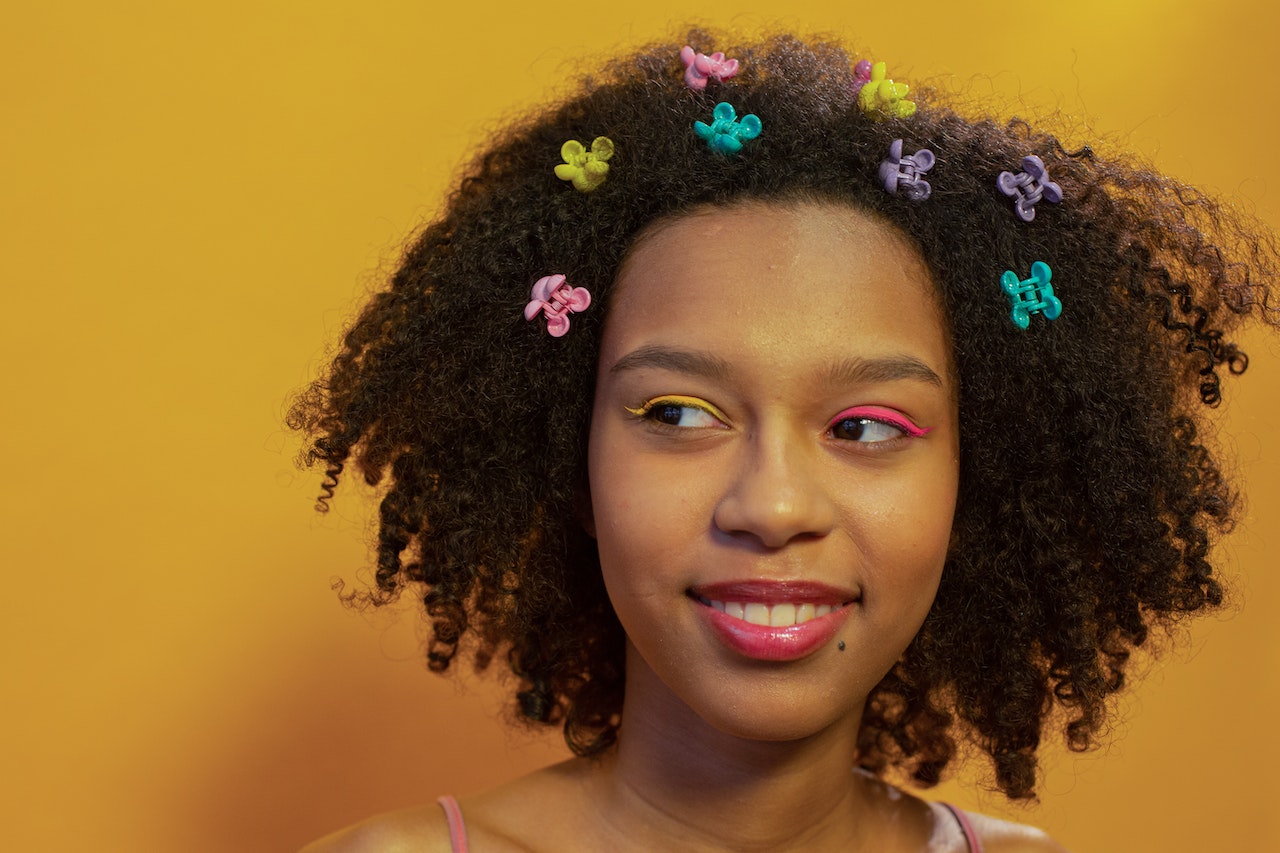 In the early 2000s, butterfly clips were a common hair accessory. They are still opted by many people today for a whimsical and nostalgic appeal. Jennifer Aniston's portrayal of Polly in the romantic comedy Along Came Polly in 2004 popularized these clips, which feature tiny plastic butterflies attached to a metal clip.
In the movie, Aniston wore her hair in a messy updo that was held in place by several butterfly clips. Butterfly clips soon become popular among audiences. While butterfly clasps might have dropped out of standard style of late, they hold a unique spot in the hearts of the people who recollect the Y2K period affectionately. Whether worn incidentally or as an earnest gesture to the past, butterfly clips keep on being a cute method for adding character to any hairdo.
6. Emo Bangs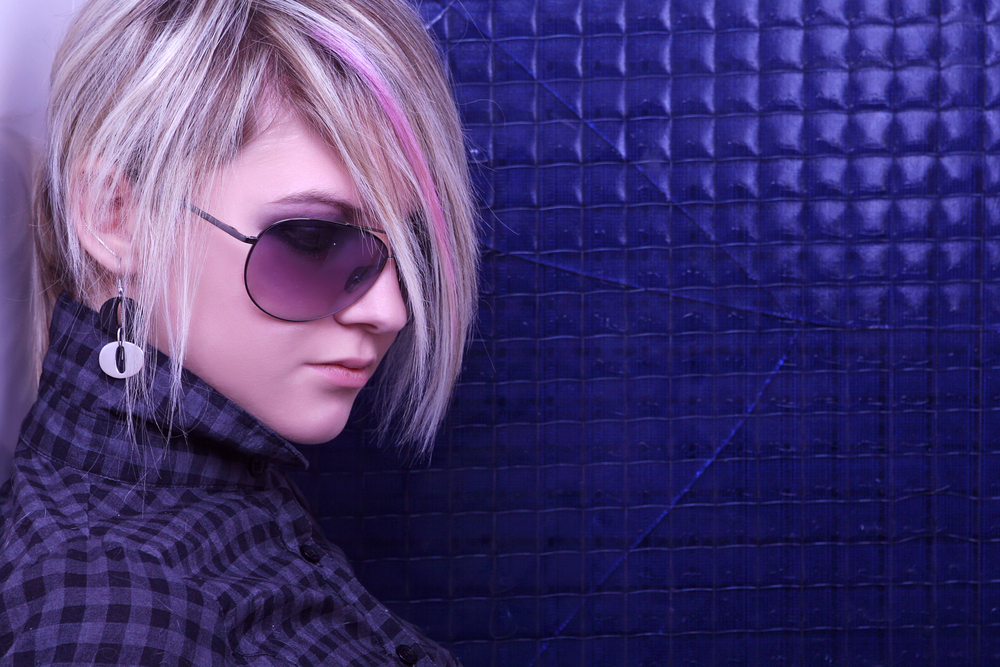 These choppy, asymmetrical bangs that swept across the forehead were a popular Y2K hairstyle. They were also called scene bangs. The scene and emo subcultures helped spread the word about this hairstyle, which was often worn with dyed or brightly colored hair.
In 2005, artist and entertainer Christina Milian wore the emo bangs hairdo for her job in the lighthearted comedy film Be Cool. Milian's personality wore her hair in a short sway with uneven, deviated bangs that outlined her face and added to her tense and defiant character.
Y2K Hairdos for Long Hair
7. High Ponytail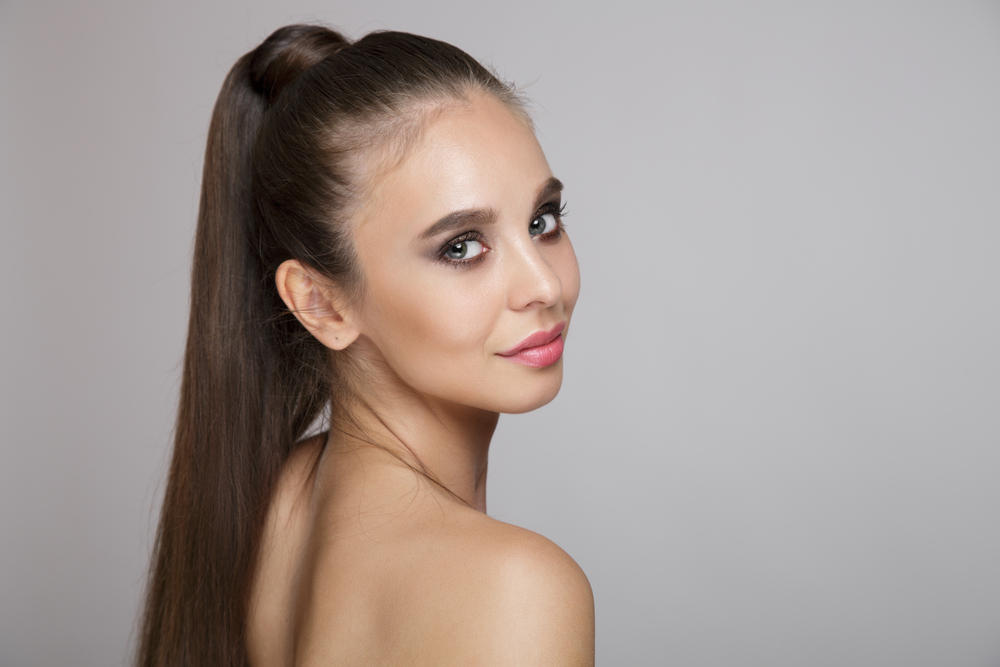 This is an evergreen hairstyle that is still popular among the females. Pulling the hair back from the face and securing it at the crown of the head with an elastic band was the simple and classy early 2000s hairstyle. Women of all ages, from schoolgirls to celebrities, favored this fashion.
Ariana Grande, a pop singer, is one of the famous people who wears high ponytails with an ace. Long, flowing extensions and a sleek, high ponytail is her signature hairstyle which is also an inspiration for many.
8. Pigtails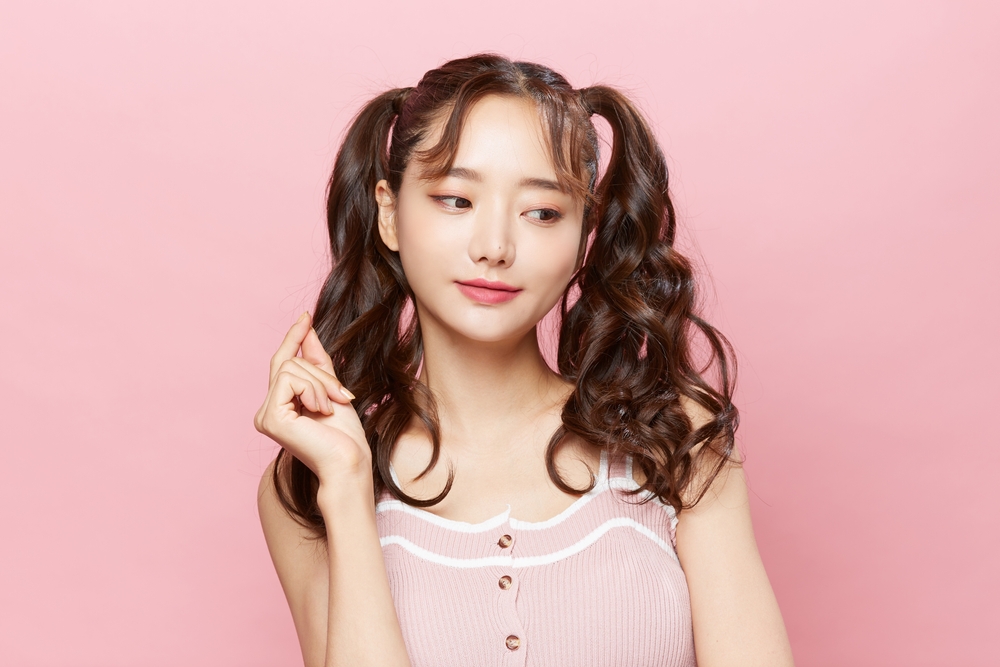 In the early 2000s, young girls and teens frequently wore their hair in pigtails. They were often adorned with colorful hair accessories like butterfly clips or scrunchies. However, adults also wore pigtails, especially in Hollywood.
Layla, played by Danielle Panabaker in the superhero comedy Sky High in 2005, was a notable example of this iconic hairstyle in the early 2000s. Panabaker's character in the movie became a fashion inspiration for girls.
9. Crimped Hair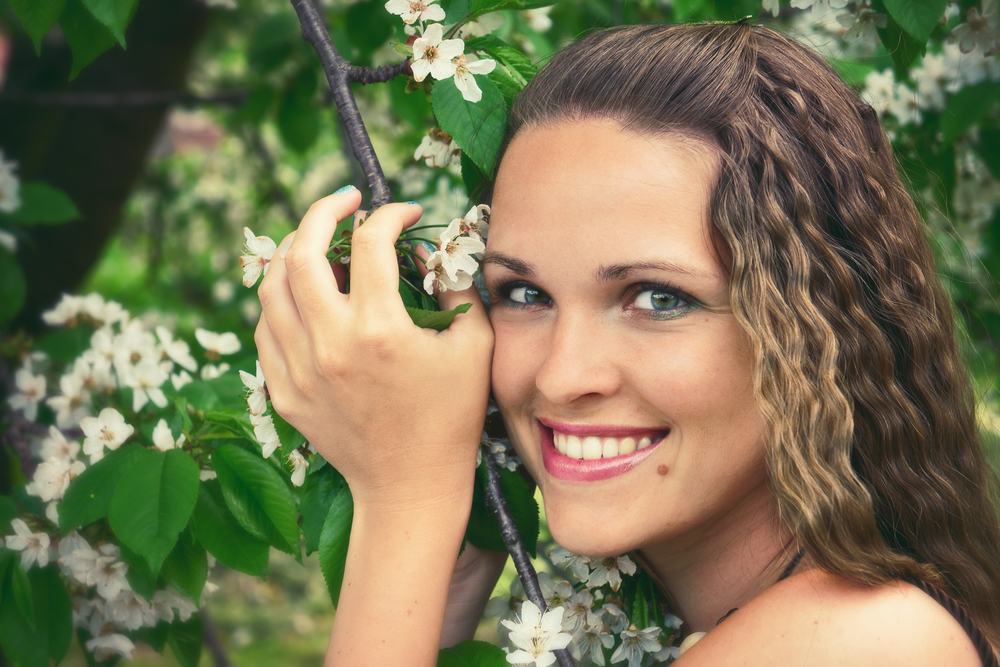 In the Y2K era, crimped hair was a popular hairstyle with small, zigzag waves that gave the hair a textured, almost "frizzy" look. This style is usually accomplished utilizing a pleating iron or hot rollers and can be worn in a hair bun.
It was an iconic moment when actress and singer Jennifer Lopez showed up to the premiere of her movie Gigli in 2003 with crimped hair. Many people tried to copy this look, which quickly became one of the most talked-about Y2K haircuts.
Common 2000s Hair Trends
10. Bandana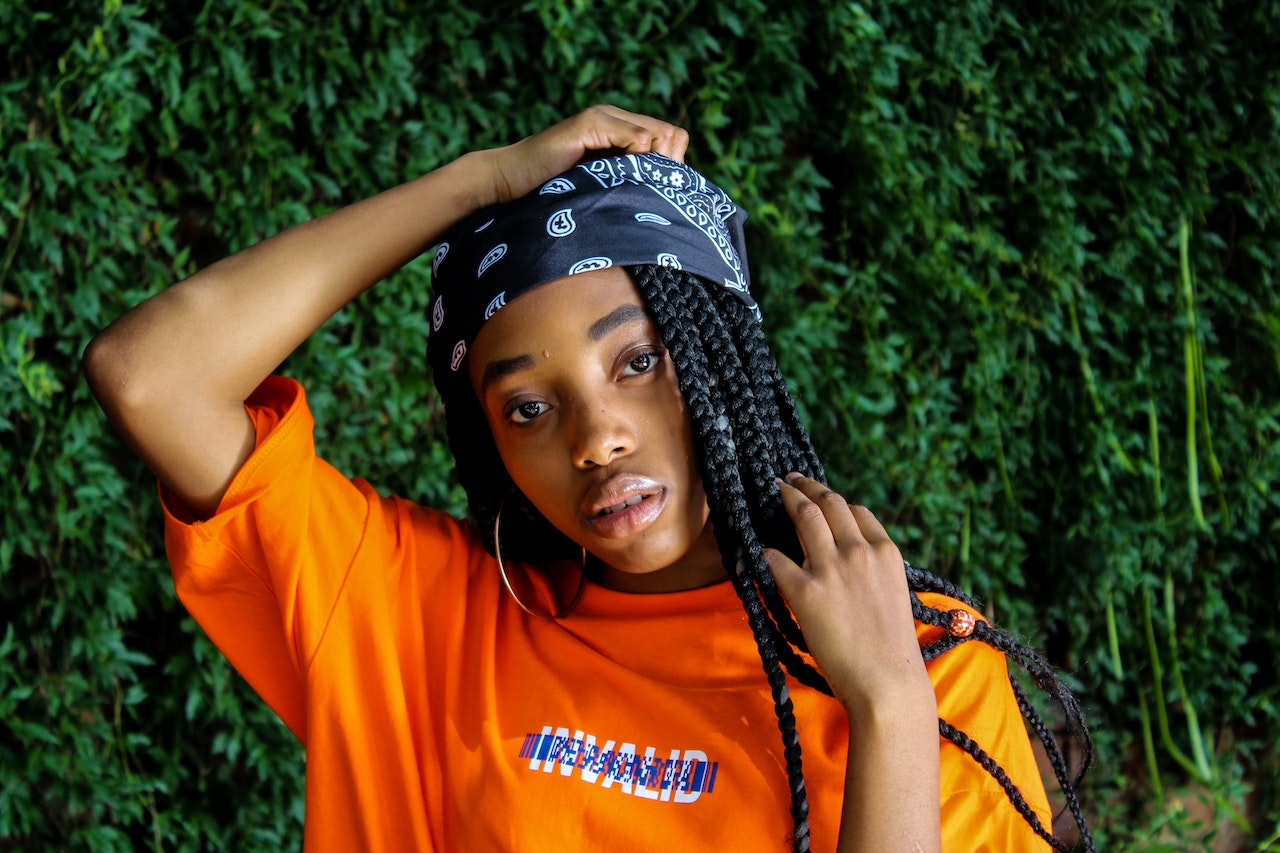 The most popular hairstyle in the 2000s was the bandana. Bandana hairstyles were a unisex trend that could be worn in a variety of ways, depending on personal preference. Some people chose to use the bandana as a headband, while others wanted to cover their hair for a more relaxed and carefree image. Handkerchief hairdos were a famous Y2K pattern that was sported by both male and female superstars. Different celebrities embraced the handkerchief haircut pattern, including David Beckham, Lil' Kim, Avril Lavigne, and Justin Timberlake. Beckham was known for wearing a bandana as a headband, and Lil' Kim was known for doing the same with her colorful wigs.
11. Micro Braids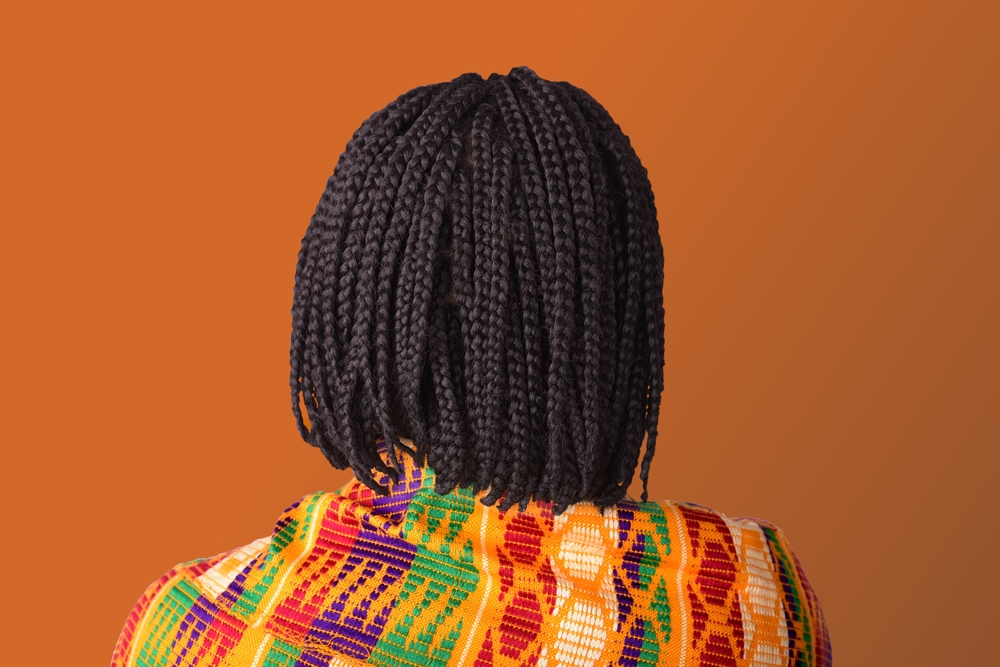 Micro braids are a type of hairstyle that involves tiny, tightly braided sections of hair. This style acquired ubiquity in the mid-2000s, especially among the African-American community, but on the other hand, was embraced by people of different identities.
The renowned vocalist and lyricist Alicia Keys was among the many famous people who made micro braids popular. She was famous for her quirky plaits, which she often wore in a half-up, half-down style. Her micro braids were a true fashion statement when they were wrapped in silk scarves or adorned with colorful beads. Men also embraced the micro braids trend, with rapper Ludacris being one of the most notable examples. The micro braids that Ludacris often wore in a ponytail or bun gave him a more masculine edge. 
Popular Hairstyles in the 2000s for Men
12. Spiky Hair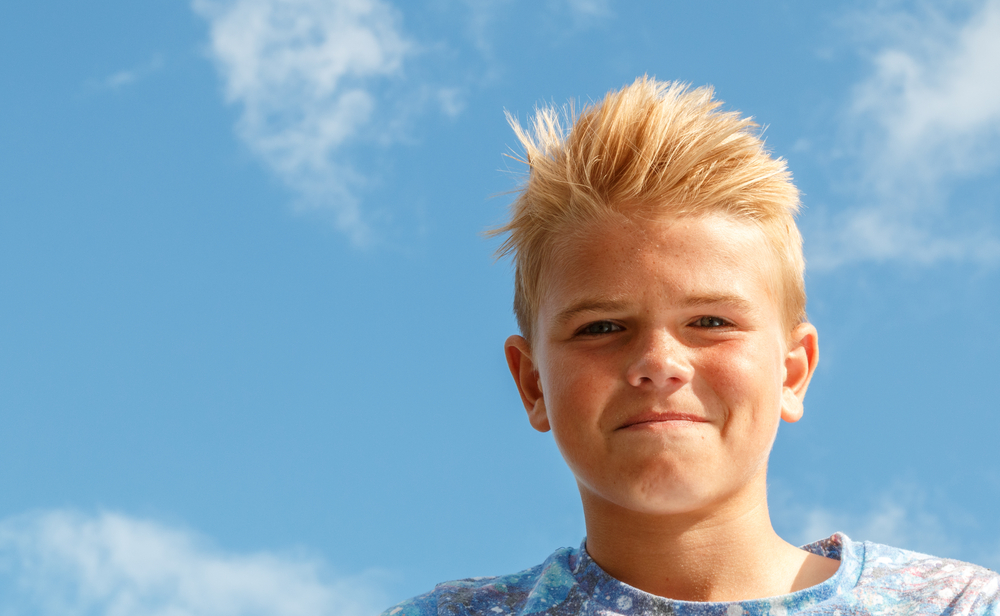 Spiky hair, which was considered to be edgy and rebellious, was a popular choice for young men and teenagers in the 2000s. It was achieved by applying a small amount of gel or pomade to the hair to create texture and hold it in place, which required little styling. The character portrayed by Ian Wallace in What a Girl Wants sported a spiky, messy, and tousled hairstyle, which eventually resonated with the male audience.
13. Baby Bieber Bangs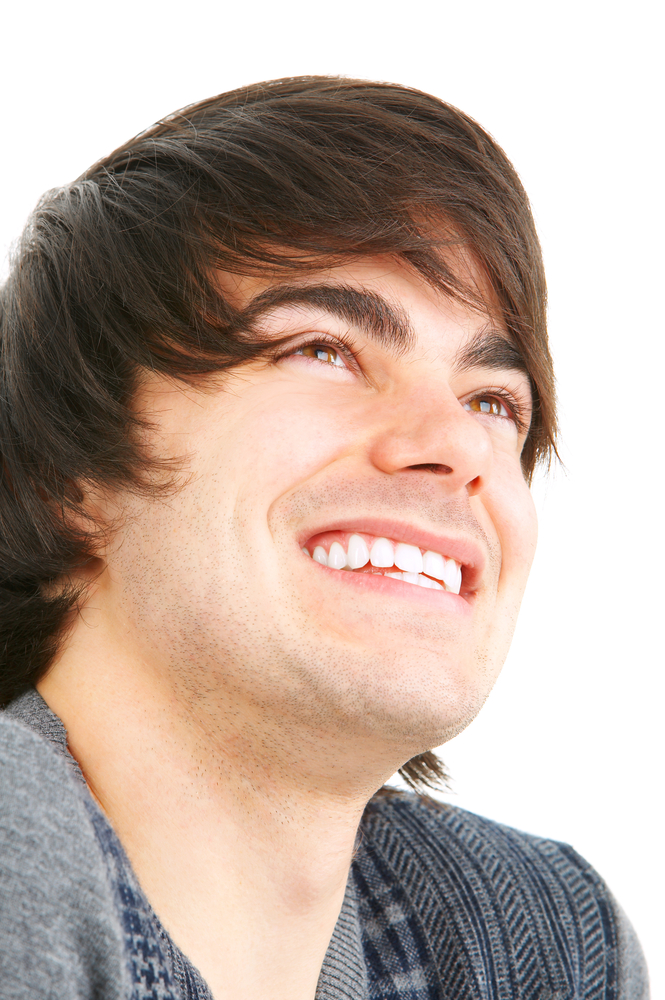 The Baby Bieber Bangs haircut was a popular Y2K hairstyle for men, based on the iconic hairstyle that pop star Justin Bieber wore during his early career. The front part of this hairstyle was grown out and swept across the forehead to create a wispy, tousled appearance. There are still a few big names who sport the Baby Bieber bangs look, like vocalist Shawn Mendes and entertainer Timothée Chalamet. These famous people have given the trend their own spin by combining it with fashion trends and grooming methods to create a look that is more sophisticated.
14. Bowl Cut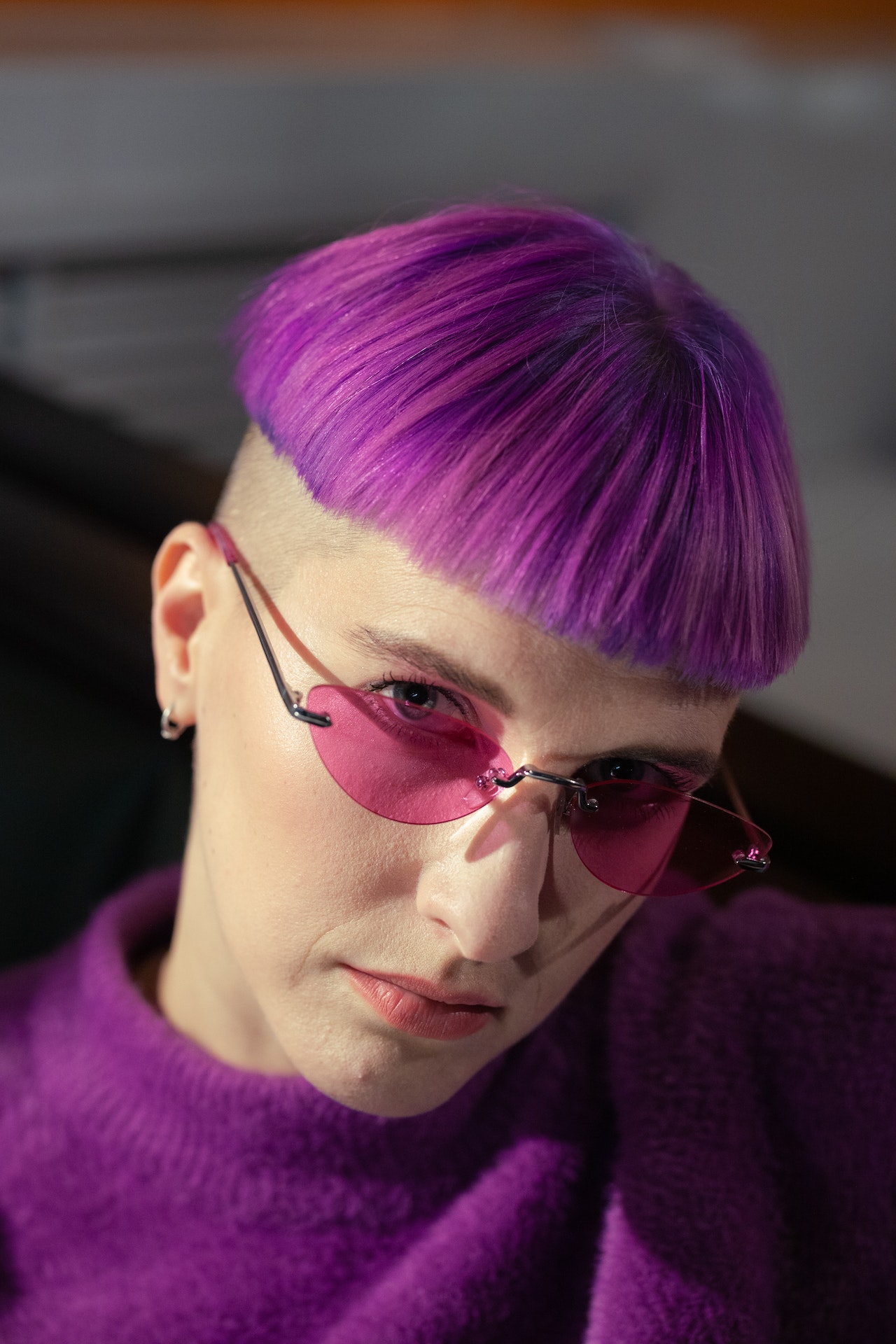 The bowl cut, with its even, straight-across fringe and rounded shape that resembled an upside-down bowl, was a popular hairstyle for men in the early 2000s. For a sleek and contemporary appearance, this haircut was frequently worn with short, closely cropped sides and back. The Beatles showcased this haircut in their debut feature film.
15. Grunge Hairstyle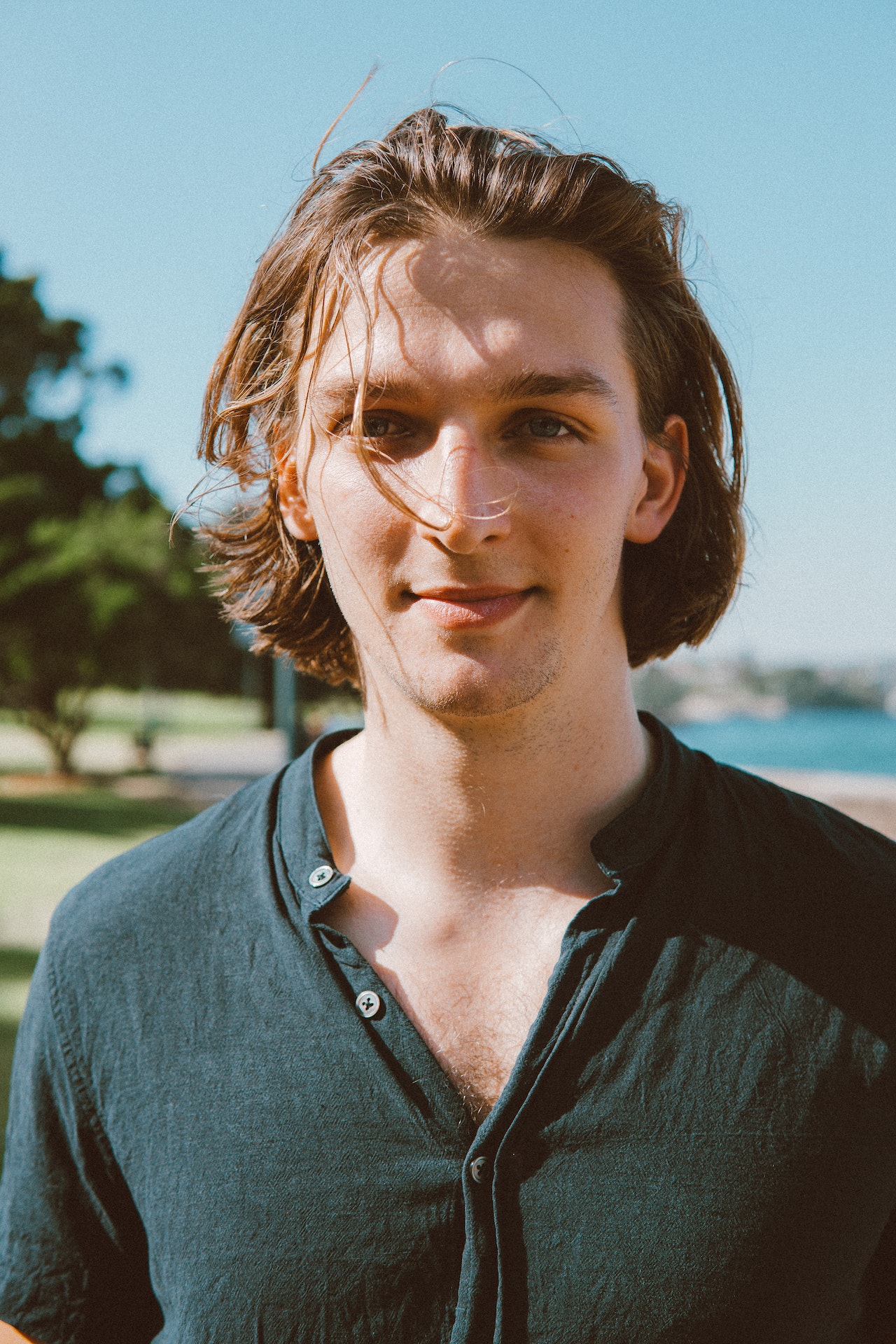 In the 1990s, the unkempt, messy appearance and typically longer length of the grunge hairstyle made it a popular look for men. The grit scene was vigorously impacted by awesome music and the nonconformity development, and the haircut mirrored this defiant and free thinker soul.
One of the most notorious figures related to the grit hairdo is Nirvana frontman, Kurt Cobain. Cobain was famous for wearing his hair disheveled and shaggy, perfectly capturing the grunge style. He became a style icon of the grunge era because he frequently wore Converse sneakers, flannel shirts, and ripped jeans.
Conclusion
The early 2000s era was a time of experimentation and pushing boundaries. Whether it was Jennifer Aniston's butterfly clips or Lil' Kim's colorful micro braids, the Y2K hairstyles reflected the cultural and fashion trends of the time. Many of these hairdos have been modernized and reinterpreted, revealing how the early 2000s' impact is still visible today.
ALSO READ: 100 trending short hairstyles for women: The best compilation