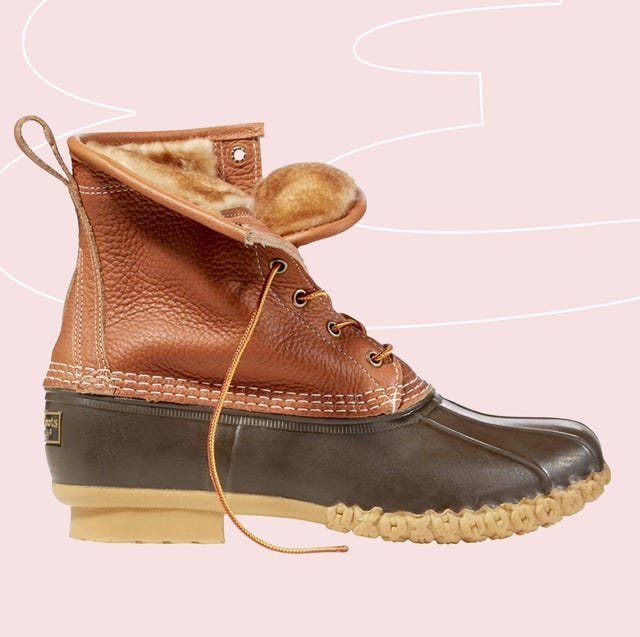 Courtesy
I am currently walking around in flip-flops, short-shorts, and a tee. The thought of wearing winter boots—let alone buying a new pair—is simply unfathomable. But, as is often the case, the cold creeps in seemingly out of nowhere. I'll be decked out in a hoodie, thermals, and my trusty Ugg slippers before I know it. And, if memory serves me well, snowfall will be coming shortly after, usually seemingly out of nowhere, too. I need to start wrapping my brain around stepping out my door in boots that'll protect me from cold, slush, and all the other hurdles that come with braving the Great Outdoors (or just the sidewalk). Indeed, the environment is pretty unpredictable, and I have definitely been caught without adequate footwear to brave the elements.
Don't make the same mistake this coming winter. If you are scoffing at the mere thought of buying a pair of winter boots right now, rest assured that, when you least expect it, temperatures will drop 20 degrees and the streets will be blanketed in several inches of snow. It'll do you no good to walk out in anything that wasn't made for such harsh conditions. You'll need sturdy, waterproof uppers, extra insulation (fur or faux-fur lining is the warmest), and rubber lug outsoles for all the black ice. Styles billed as mountain wear are a great bet, but there are also designer options that are up to snuff.
Will it ever actually snow again? Who knows? I'm not Al Roker. But I feel a whole lot better as soon as I have all the gear necessary to tackle any imminent inclement weather, imaginary or otherwise. And that means investing in a pair of the winter boots that'll see me through the season. Practical? Sure. Reassuring? Absolutely. Get yours now and enjoy all the benefits that come with being the proud owner of some of the best of the best, because winter is alway unpredictable.
Advertisement – Continue Reading Below
The Icon
Earthkeepers Rugged Hiking Shoe
Waterproof leather
Padded collar
Anti-fatigue footbed
After multiple studies conducted over the course of decades, researchers (that's us; we are the researchers) have confirmed that you really can't go wrong with Timbs, especially these ombré stunners right here.
The Old Faithful
Classic Six-Inch Moc Boot
Goodyear-welt construction
Water-resistant leather
Cork midsoles for personalized support
Red Wing has been crafting hard-wearing footwear in the U.S. for more than a century. These sturdy moc-toe boots, with a storm welt and a wedge sole, are a testament to the company's continued legacy.
The Most Popular
8″ Shearling-Lined Bean Boot
Shearling lining
PrimaLoft insulation
Rubber chain-tread soles
The Fan Favorite
Original 550 Boots
Weather-resistant uppers
Polyurethane midsole and thermo urethane outsole
EVA footbed
The Military-Inspired Take
1460 Pascal Faux-Fur Lined Lace Up Boots
Slip-resistant sole
Cushioned lining
Iconic design
The ultimate combat boot gets winterized with a faux-fur details. It lends new meaning to "boots on the ground"—in the most stylish way possible.
The Most Durable
Targhee III Mid Waterproof Hiking Boot
Waterproof exterior
Odor-controlling insoles
High-traction rubber soles
From the high-abrasion rubber tips to the padded tongue to waterproof upper, these Keen hikers have all the components you need for snow-filled adventures.
The Reconditioned Chelsea
Balbi Suede and Rubber Chelsea Boots
Elasticated side panels
Lugged rubber soles
Shell toe
A sleek Chelsea boot silhouette will never do you wrong, no matter the time of year. And when that boot happens to be updated with a rubber tread sole for added durability? You've got a winter-weather secret weapon on your hands, friend.
The Certified Badass
Leather Security Sock Boots
Sock-style ankle
Lugged rubber soles
Not only does this boot stay ready with built-in socks, it can take a serious beating (and probably dole one out too, if it comes down to it).
The Sleekest Pick
Striped Full-Grain Leather Boots
Full-grain leather exterior
Lugged rubber soles
Gusseted tongue
A boot that leans on Moncler's origins as a pioneer of functional mountaineering style before functional mountaineering style was a bona fide thing.
The Classic Alpine
Mountain 600 Full-Grain Hiking Boot
Full-grain leather exterior
Waterproof liner
Vibram Fuga outsoles
There are few boots more closely associated with winter style than the classic Alpine, a shoe so good it warrants including here more than once. Danner, for instance, has been making boots for nearly a century, and its iconic take on the style remains one of the best around.
The Updated Alpine
Leather Hiking Boots
Skatehook lacing closure
Gold-tone hardware
Padded collar
Of course, if you're in the market for an Alpine style with a dash more designer personality, Virgil Abloh's sleek black take might be the boot for you, subtle—relatively speaking—gold-tone hardware and all.
The Runner's Choice
Kaha 2 GTX Shoe
Waterproof exterior
Vibram soles
Abrasion-resistant toecap and heel
Hoka's Kaha style has all the features you'd expect from a stand-out winter boot silhouette, including a sleek Gore-Tex upper and a chunky Vibram sole.
The Fashion-Crowd Favorite
Hero Shearling-Lined Winter boot
Shearling lining
Water-resistant exterior
Another trail-ready style, this time courtesy of the cold-weather, fashion-crowd favorites at Mackage.
The All-Terrain Option
Andreas Leather Hiking Boots
Vibram soles
Reinforced rubber foxing
Hiking hook laces
The folks over at ROA, the outdoorsy brand so Italian it's named after a hiking spot in the Dolomites, wisely outfit their signature boots with thick Vibram soles to provide all the protection you'll need stomping through any slush-filled streets this winter.
The Tough Guy
Combat WP Boot
Waterproof membrane
Aggressive tread outsoles
Snug fit at the ankle
As the name suggests, these boots will fight any winter storm that comes your way.
This content is created and maintained by a third party, and imported onto this page to help users provide their email addresses. You may be able to find more information about this and similar content at piano.io
Advertisement – Continue Reading Below