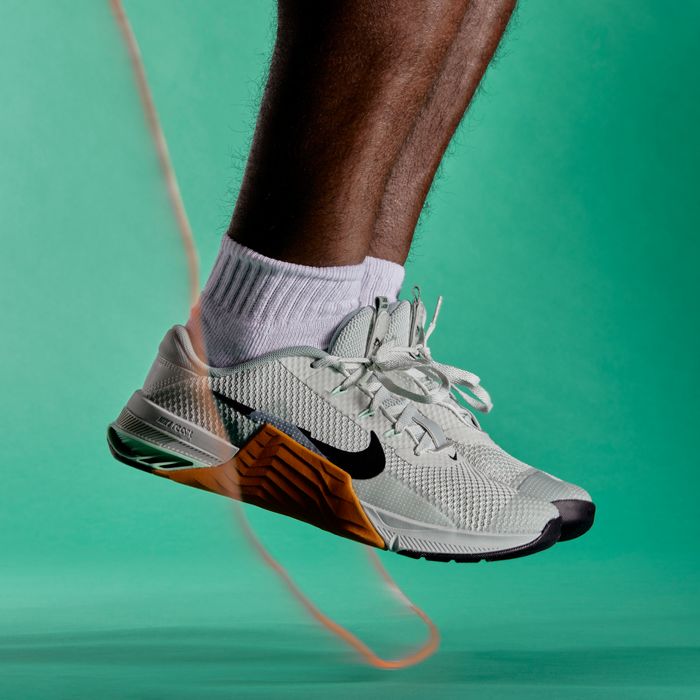 Finding a good, do-it-all sneaker is a harder task than it seems. That's because most workout shoes are built for specific activities, like running, weight lifting, basketball, tennis, or hiking, among others. And though wearing your running shoes for all your workouts might not be the worst crime in the world, it should be avoided as much as possible, because the vast majority of running shoes are built specifically for forward movement, and their constructions don't provide the stability needed for lateral movement that a basketball or tennis shoe would lend. (It's the perfect recipe for a rolled ankle.)
A good workout shoe will give that extra support, not just propel you forward, and even though there are differences between the type of support you need depending on the activity you're doing most often, most of these sports share similar movements that require the same thing: a stable, comfortable base for a variety of forward and lateral movements. That's why a lot of the shoes in this list are cross-trainers; they lend stability and are made to move, push, jump, and jog in.
The experts I spoke to recommended these pairs as the best all-around workout shoes. We've noted where each of these shoes excel most: be it for jogging with a mix of HIIT, lots of heavy weight training, or hitting the trails for a sweaty, uphill hike. And when it comes to style, don't fret — a few of the pairs we featured below can double as the pair you lift in but also wear to a weekday-night bar hang with friends. (And if you're looking for something to run in, check out our guide to the best running shoes.)
A supportive build is crucial for running, moving side to side, and for any workout involving weights. We're looking for features like flat soles, secure, non-flimsy upper constructions around the forefoot, and reinforcements around the shoe's tongue, the toe box, and your ankle — all of which will help to give you a stable base to push off from, and thus help prevent foot or leg injuries. ("Rule No. 1 in fitness is don't get hurt and rule No. 2 is reread rule No. 1," says trainer and entrepreneur Percell Dugger, who says the right shoes are critical to following these rules.)
Shoes more geared toward weight lifting will have a flatter, denser midsole with less cushion, while some of the running-focused shoes on this list will have a thicker midsole with a plusher feel. Louis Coraggio, a health coach and the founder of Body Architect and TrampoLEAN, says good workout shoes should feel comfortable right away — they shouldn't feel as if you have to break them in. At the end of the day, it comes down to what's most comfortable for you, and we've tried to make it clear how much cushion you can expect in each shoe by rating it from heavy to light.
Good workout shoes will provide solid traction to keep you on your feet, whether you're doing box jumps, lunges, or jogging on pavement. We're looking for shoes with good "tires" that are suited to their activity: Some outsoles have balder rubber bottoms, built for flatter gym surfaces, while others in this list have deeper lugs that can handle surfaces like asphalt and dirt trails.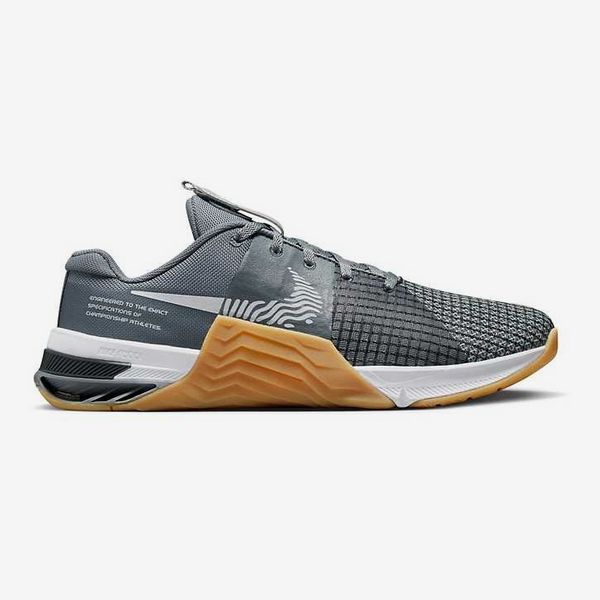 Support: Thick upper construction | Cushion: Medium | Outsole: Maximum grip
While some folks opt to wear running shoes for lifting and cardio, most of the fitness pros we spoke to say that it's worth investing in a pair of shoes better suited for all-purpose workouts — like Nike's Metcon. Sean Sewell, a personal trainer who runs the gear-review site Engearment, says that while running shoes have "a bit of a lift in the heel that helps for comfort when running," that can make it hard to achieve "proper alignment" in other kinds of workouts. Todd Brandon-Morris, the founder of inclusive fitness brand Out-Fit, says the Metcon should be "the standard for any versatile athlete" because they're "firm enough for heavy weight lifting" but also great for jumping and running. Sewell tells us they're also very popular in the CrossFit community: "They are lightly cushioned and have little to no heel lift, making them good for proper biomechanics when performing deadlifts, squats, swings, and snatches," he says, adding that they have "good tactile feedback too."
"For general gym-training purposes, I've been wearing Nike Metcons for years," says Dr. Clinton Lee, a Brooklyn-based certified strength and conditioning specialist. "They're lightweight, and many models have a relatively flat sole (which I prefer for lower-body training), and they look good. There are options to get previous editions from outlet stores for inexpensive prices, and Nike always has new iterations popping up in case you want something more recent."
Because of their versatility, the Metcon is our top recommendation for any sweat session — minus training for a marathon.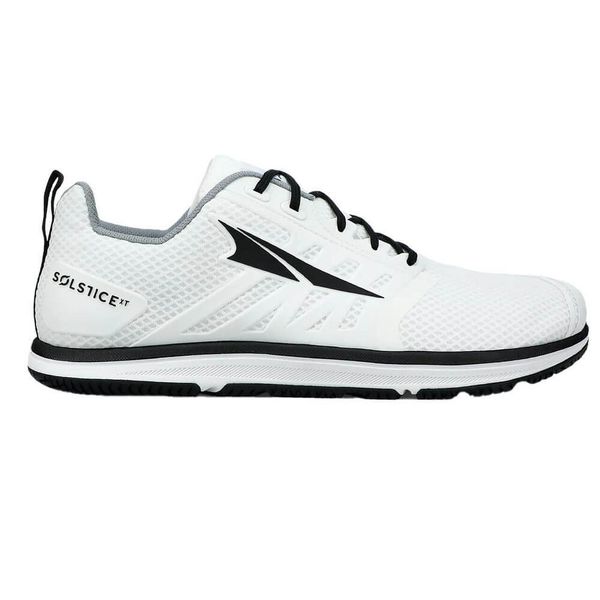 Photo: Courtesy Altra
Support: Wide toe box and lacing reinforcement| Cushion: Light | Outsole: Medium grip
Altra shoes are known for two main features: a generously wide toe box that allows you splay out your feet, and a zero-drop heel, which means your heel and toe are level within the shoe. Many customers love the brand for this one-two punch of comfort, especially for hiking and outdoor pursuits. But it turns out that this design is perfect for the weight room, too.
When it comes to lifting weights, Dugger and many other experts say you want a shoe with as much of a barefoot feel as possible. This allows you to fully plant your feet into the ground, which helps avoid injuries. "Research has shown that a lot of shoes with very thick soles can weaken your ankles over time," explains Dugger, who adds that "injuries like ankle sprains and knee problems all start with your feet and footwear." The Solstice XT 2's lightly cushioned sole and zero drop are just what you need for that barefoot feel. I've been testing the Solstice for a full year now (I even reviewed it previously as an editor at Outside), and its wide and flat base gives me — and my legs — confidence during heavy lifts. It also has a rubbery reinforcement cage around the forefoot and laces, which keeps my feet even more locked in.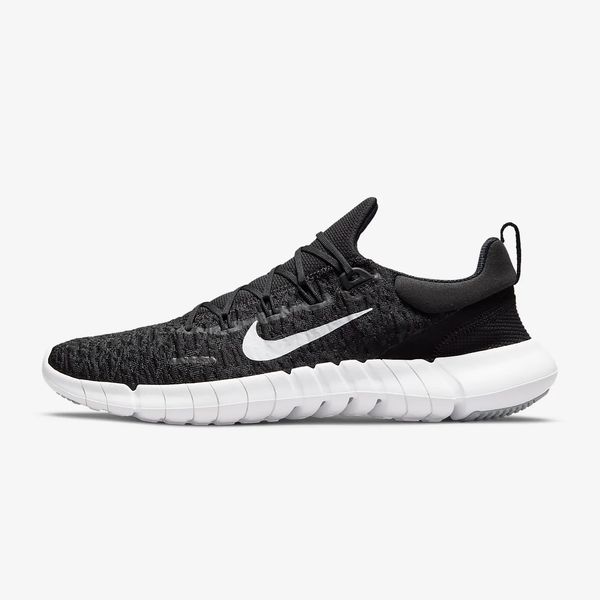 Support: Wide, stretchy toe box with laced, sock-like tongue | Cushion: Medium | Outsole: Medium grip
Chris Chung, a New York–based running-and-fitness-content creator, says lifting in the Nike Frees feels "almost like wearing a sock." Chung uses an older model of the Nike Free — the Flyknit 3.0 — but the knit upper of the latest version, the 5.0, offers the same flexibility and socklike feel. "I like to have more freedom in my feet when I'm lifting," says Chung, who prefers a more flexible sole that allows him to feel the ground. "It feels more natural to me."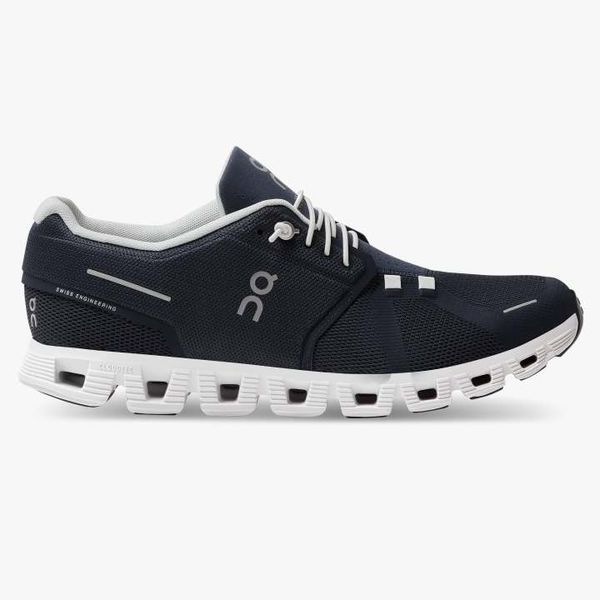 Support: Tight speed lacing system | Cushion: Heavy | Outsole: Medium grip
When we reached out to fitness influencers and experts to find the next status gym sneaker for men, On Running's Cloud line was the clear choice when it came to both style and substance. Master personal trainer Ariel Brill told us that these "are my favorite for running," adding, "I ran a marathon in this exact pair and I felt like I was truly running on a cloud, when in reality, I was on hard pavement." While these are branded as a running sneaker, many find they also make a great all-purpose gym and training shoe. As style editor Ted Stafford told us when we asked him about status gym sneakers, "Guys who are looking for a training sneaker with the latest innovation for comfort and performance should try On Running training sneakers as soon as they can. They'll be hooked."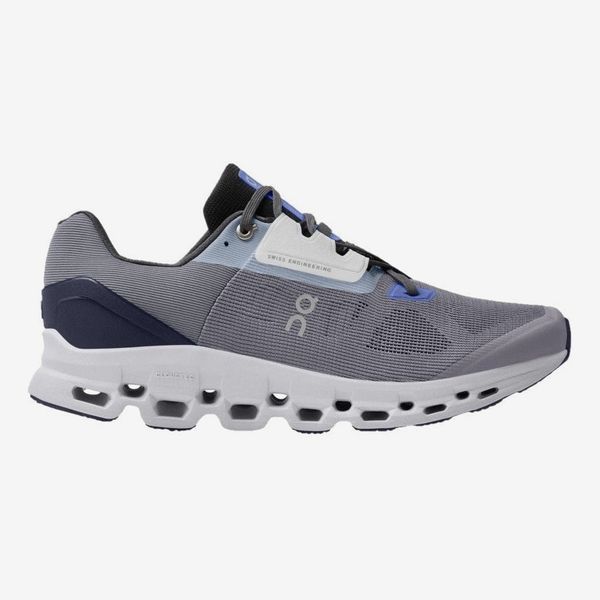 Support: Tight speed lacing system | Cushion: Heavy | Outsole: Medium grip
Ralph Lauren creative producer Yale Breslin says the Cloudstratus are his go-to shoes for a variety of workouts thanks to their plush cushioning. "The sole gives a little bit of bounce, which makes what I think is the most mundane activity a little more fun," he says. "Plus, in a plethora of black tank tops and black shorts at Equinox, these stand out."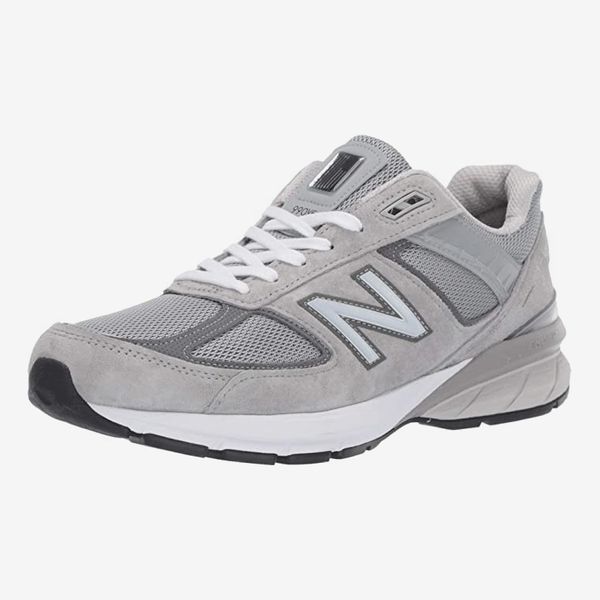 Support: Thick tongue | Cushion: Heavy | Outsole: Medium grip
A pair of 990s is suitable for just about everything: travel, date night, walking around, and the gym. Its cushioned midsole and discreet dad-sneaker look make it a shoe you can dress up or down and wear for both relaxed and more active pursuits. The 990s will fit most feet; they come in a ton of sizes and widths. (We also selected the 990v5 as the best women's workout shoe for everyday wear.) Strategist writer and self-described gym rat Tembe Denton-Hurst likes her 990s because they offer "incredible support and are super-comfortable to walk in."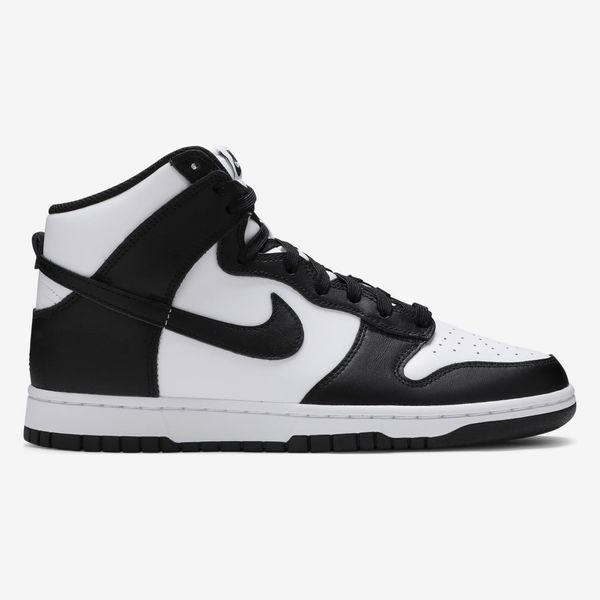 Support: High ankle support | Cushion: Medium | Outsole: Medium grip
Lee prefers doing squat workouts in Jordan 1s and Nike Dunks in various colorways. "Not for any performance-related purposes," he tells me. "It's just that they're fun, I love the way they look, and for the amount of time I spend in the gym, I need something different than typical sneakers or weight-lifting shoes, so I rock these for the fashion aspect."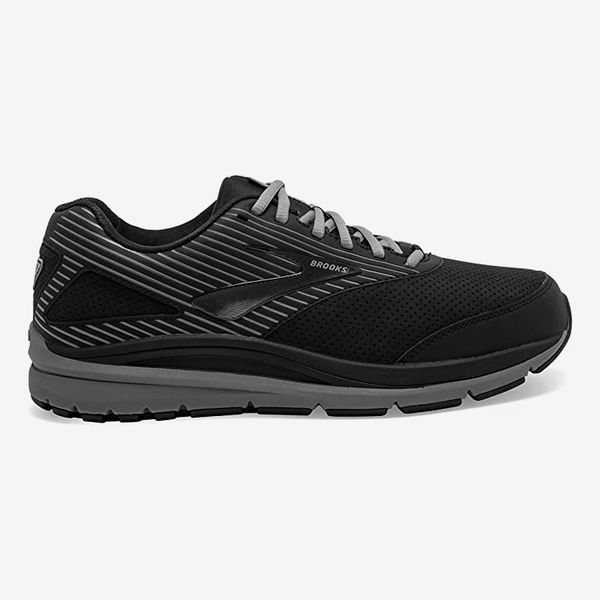 Brooks is known primarily for its running shoes, but the brand also makes more casual models, such as this suede pair for walking. Coraggio likes the Addiction Walker for everyday workouts. "I have low arches and tight calves that have forced me to be very foot conscious since I was 12 years old," he tells me. "I am very focused on gait and foot mechanics." Since the Addiction Walker isn't meant for running or quick movements, it's highly cushioned and offers a supportive feel.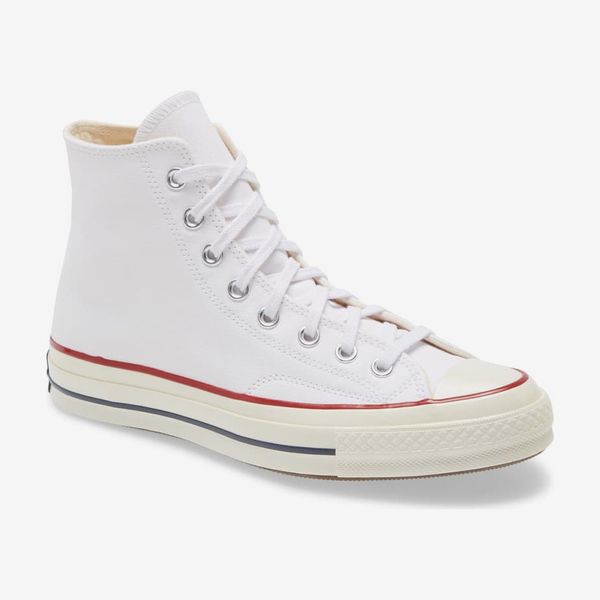 Support: High laces lend ankle support | Cushion: Medium | Outsole: Medium grip
Another sneaker that also appeared in our status gym-shoe roundup, the high-top Converse All Star has a cult following among weight lifters due to its completely flat sole. (It's also the only weight-lifting shoe we heard about multiple times.) Product designer Amardeep Singh is among those who like the flat-soled All Star high-tops for weight-lifting: He prefers the '70 model featured here, which has a thicker sole, telling us you've "got to keep it flat if you're lifting." Sewell seconds the Converse recommendation, adding that they're the next best thing to going barefoot (which he says "allows for the most beneficial alignment of the body if you really want to train hard with heavier weights"). There's killer value here: It's good for your wardrobe (and your wallet) that one of the best weight-lifting shoes is also an iconic, classic sneaker.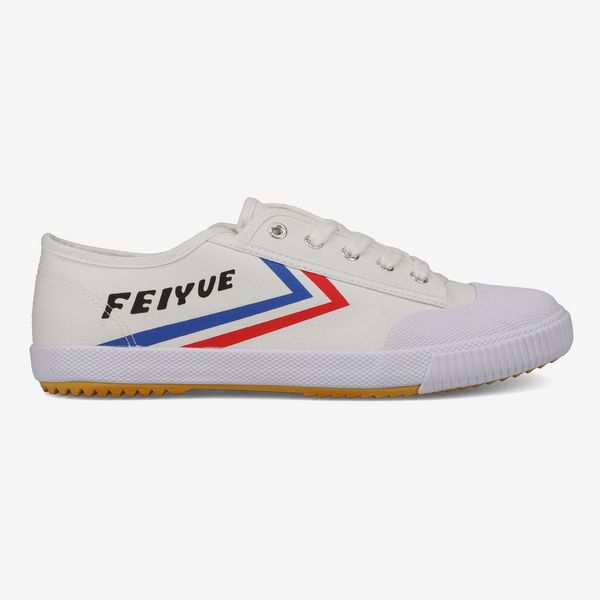 Support: Reinforced toe, flat sole | Cushion: Medium | Outsole: Medium grip
Strategist UK contributor Anna Fielding is a fan of these stylish, affordable trainers from Feiyue that have their roots in versatile movement. "The trainers originated in 1920s Shanghai, where they were adopted by martial arts practitioners," she wrote. "These days parkour enthusiasts use them too, as do Chinese schoolchildren doing PE lessons and Shaolin monks. They are lightweight plimsolls, with a canvas body and a cushioned sole. They have bounce. They have grip. And unlike other plimsolls, they're actually supportive." Feiyue's Fe Lo sneakers fit the bill of a solid weight-lifting shoe: they have a flat base, a cushioned sole, and a supportive canvas upper that won't bust open like a flimsy running shoe upper might. "You can easily wear them without socks, and — good for the sockless to know — I've also found they stand up to repeat washing-machine cycles," Fielding continues. "They stay looking fresh, whites white and colours sharp, longer than any pair of Converse. They don't fall to pieces, as Keds can, even if you treat them badly and kick them off without bothering to undo the laces."
I've been alternating daily between two pairs of Fe Lo 1920s for less than a year. I wear them mainly for walking around the city but also for weight lifting. The primary areas of wear are in the heel counter, which is thin and has frayed but hasn't caused any irritation against my heel.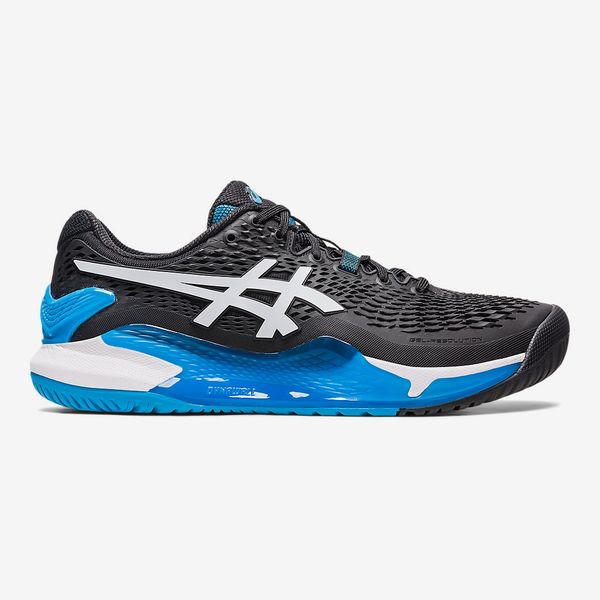 Support: Low profile and cushioned collar | Cushion: Medium | Outsole: Heavy grip
Tennis shoes naturally make up some of the best all-purpose workout shoes. That's because the sport requires both forward and lateral movement, and shoes that have a durable construction and thick tread to meet the demands of shuffling around the hard court. Former Strategist junior writer Sanibel Chai picked the Gel-Resolution as the best men's tennis shoe: "Five experts call the Asics Gel-Resolution a fantastic option that, unlike many of the pairs on this list, should fit anyone comfortably regardless of the width or volume of their feet." In her reporting, she cited NYU's head tennis coach, Horace Choy, who said the Resolution is "very popular" with his team in part because the shoe's low profile means you're "closer to the ground, which I personally think makes you feel a little faster."
Support: Zero heel-toe drop, wide footbed | Cushion: Heavy | Outsole: Lugs with high grip
Altra is known for its shoes with a "zero-drop" design (meaning the heel-to-toe drop is flat) and wide footbed, which allows your toes to splay out — two features intended to boost comfort. The brand's most popular model is its Lone Peak, designed primarily for hiking, but I prefer the nimbler Outroad for trail runs and walking on dirt and gravel trails. While the outsole has big lugs for gripping loose terrain, I've found that the Outroad doesn't feel out of place on shorter road runs too.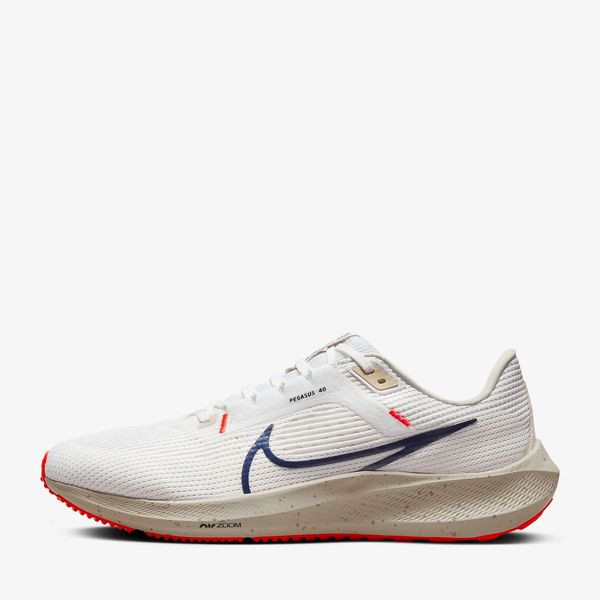 Support: Cushioned tongue and collar | Cushion: Heavy | Outsole: Grippy tread for road running
Yes, you don't want to use running shoes for all of your workouts, but if you're looking for a basic running shoe that can also handle other activities from time to time, the Pegasus is your pick. In her guide to picking the best running shoes, former Strategist senior writer Karen Iorio Adelson recommended the Air Zoom Pegasus if "you'd rather not think too much about your running shoes," she wrote. "The Pegasus has been a dependable part of Nike's running lineup ever since it was introduced nearly four decades ago. Its cushioning comes from a generous layer of Nike's proprietary React foam in the midsole."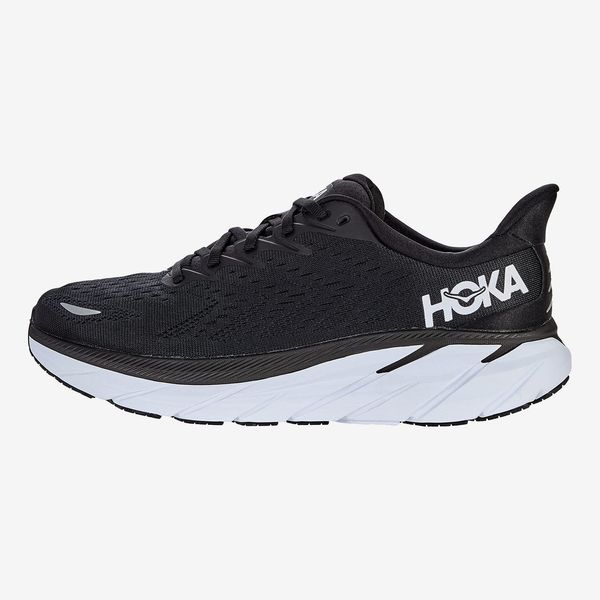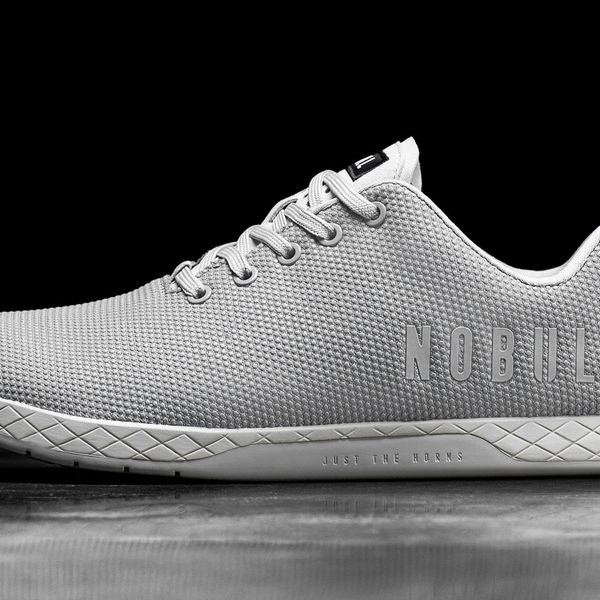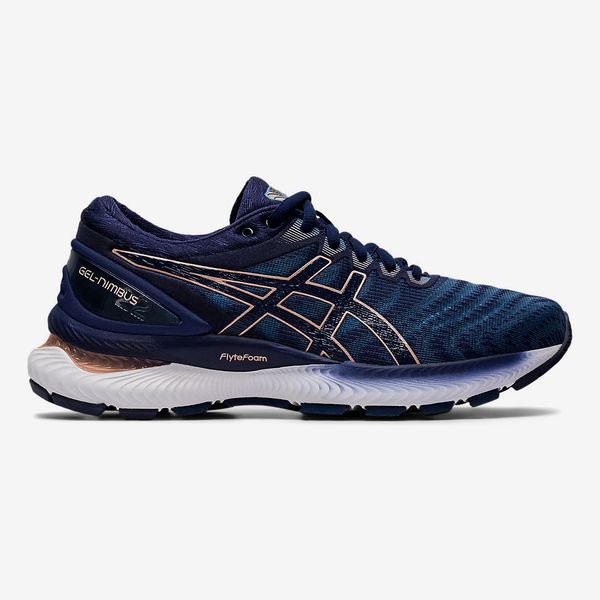 From
$90
$90
$150

40% off
• Yale Breslin, Ralph Lauren creative producer
• Ariel Brill, personal trainer
• Sanibel Chai, former Strategist junior writer
• Louis Cheslaw, New York Magazine associate editor
• Horace Choy, NYU's head tennis coach
• Chris Chung, running-and-fitness-content creator
Louis Coraggio, health coach and founder of Body Architect and TrampoLEAN
• Tembe Denton-Hurst, Strategist writer
• Percell Dugger, strength coach and founder of Fit for Us
• Anna Fielding, Strategist UK contributor
• Karen Iorio Adelson, former Strategist senior writer
• Steven John, runner and Strategist contributor
• Dr. Clinton Lee, certified strength and conditioning specialist
• David Notis, former Strategist writer
• Sean Sewell, personal trainer and owner at Engearment and Mountain Fitness School
• Amardeep Singh, product designer
• Ted Stafford, Men's Health fashion director
Additional reporting by David Notis.
The Strategist is designed to surface the most useful, expert recommendations for things to buy across the vast e-commerce landscape. Some of our latest conquests include the best women's jeans, rolling luggage, pillows for side sleepers, ultra-flattering pants, and bath towels. We update links when possible, but note that deals can expire and all prices are subject to change.
Every editorial product is independently selected. If you buy something through our links, New York may earn an affiliate commission.